Facebook has added a new feature just for today that will let you add your photos and videos to a single collaborative story called 'Diwali Story', apart from your personal story. The collective Diwali Story will include photos and videos added by your friends. The icon to view the Diwali Story will appear with additional promotions within your Feed. Like all other stories on Facebook, Instagram, and WhatsApp, the Diwali Story will vanish after 24 hours of creation.
Facebook has launched the new Diwali Story feature in an attempt to let its users view their friends' Diwali celebrations more easily. With the option to view all Diwali-related stories in a single place, users needn't spend too much time viewing the stories of each of their friends individually, although that feature will continue to work as usual.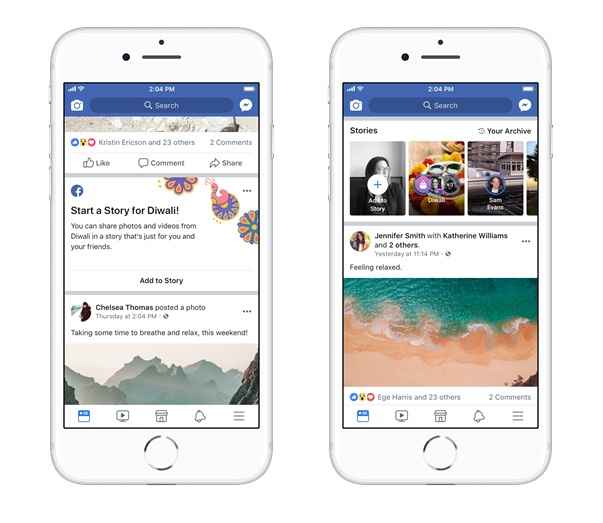 After viewing the Diwali Story, Facebook will show you an option to contribute to it so your friends can see your celebrations. You can click 'Add to Story' on the last Diwali Story panel or go back and add to your personal story as usual or do both. Once you've added your photos and videos to the Diwali Story, your friends will be able to view them the way you have.
As with any other story on Facebook, you can add effects to your photos and videos before adding to the Diwali Story. These effects include maks, frames, and interactive filters. The Diwali Story feature works exclusively for users living in India. You won't be able to view or add to the Diwali Story if you're accessing Facebook from any other country.