BlackBerry has been rapidly adding apps to its Blackberry World, which now has reached 131,708 apps for the Blackberry 10 OS.
Alec Saunders, Vice President for Developer Relations announced at the BlackBerry Jam conference in Hong Kong that Blackberry World has over 130,000 BB10 apps just seven months after the launch of the BB10 OS. He added that the app count for Android and iOS was at 17,500 and 2,908 apps respectively at a similar stage in their life cycles.

He stated, that the company is adding more apps for BB7 OS which remains the company's most successful OS till date. Saunders said, that the total number of applications for BlackBerry 10 and BlackBerry 7 stood at 256,668 apps combined.
Alec Saunders added, that customers from 70 carriers across 46 countries will now be able to use direct carrier billing for buying applications and other content on BlackBerry World, including in-app purchases. Saunders also revealed that the company would be rolling out the BlackBerry 10.2 OS update soon.
BlackBerry has been struggling in the handset industry and has reported a quarterly loss of nearly $ 1 billion dollars. Revenue for the company fell nearly 45 percent for a year to $1.6 billion and Blackberry's cash file fell by nearly $500 million to $2.57 billion. The loss included a writedown of nearly $934 million for unsold Z10 phones that was not received well by consumers and businesses alike.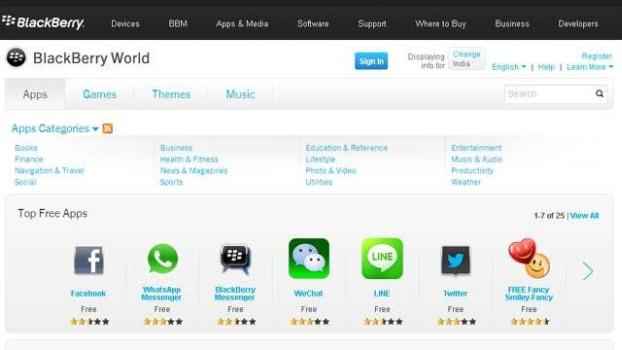 Source: NDTV