Make 2021 your best year with IBM Developer
Make 2021 the year where you truly shine, grow, build & Code. Get support and motivation from the IBM Developer community. #IBMDeveloper #CodePatterns
Click here to know more
Advertisements
Indian apps and games market will reach Rs 2,700 crore by 2016, driven by strong smartphone growth and expanding user base, according to a recent report by Avendus capital.
According to the report, smartphone users in India are expected to grow to 67 million this year and 382 million by 2016. The 3G subscriptions are also expected to rise from 11 million in 2011 to 56 million this year and touch 266 million by 2016. The report stated that more than 50 per cent of mobile Internet traffic and paid content revenues comes from smartphones, dominated by Apple and Google app stores which are expected to generate revenue of Rs 800 crore by 2016.
Avendus Capital Executive Director and Head (Digital Media and Technology) Ashish Bhinde stated, "The digital content market (other than caller ringback tones) in India has been sub-scale due to large-scale piracy. Mobile Internet is opening the doors for large-scale monetisation of digital content through paid apps which is expected to grow to become a Rs 2,000-crore market in the next 3-4 years."

The report added that there will be increase in the feature phone market and will help games and apps ecosystem to grow. The report stated that their are five categories that dominate the Indian content on mobile phones including cricket, video, news, music and games.
Bhinde added "While smartphones are driving traffic to third-party app stores, there will still be a significant mobile user base on feature phones going forward, which in itself will provide a large potential market for telco app stores."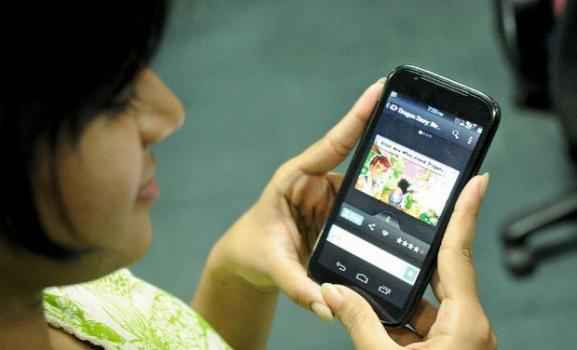 Source: The Hindu