One of Google's oldest apps on the Play Store, Messages, has a web interface just like WhatsApp Web. When viewed on say, a computer screen by visiting Messages.Android.com, the web interface reflects SMS and MMS messages on the smartphone so you don't have to use a phone all the time. The big news here is that new commits found in Chromium's Gerrit source code management site suggest that the web interface will move from Messages.Android.com to Messages.Google.com.
To everyday users like you and me, this URL shift is not a big deal. The web interface feature for Messages should remain the same. But according to GSMArena, who did some more digging in, the new commits will tell Chromebooks to stop using the Android.com URL and use the Google.com URL in versions 72 or 73 of Chrome OS. These versions are also said to include the 'Better Together' features for integrating Android and Chrome OS.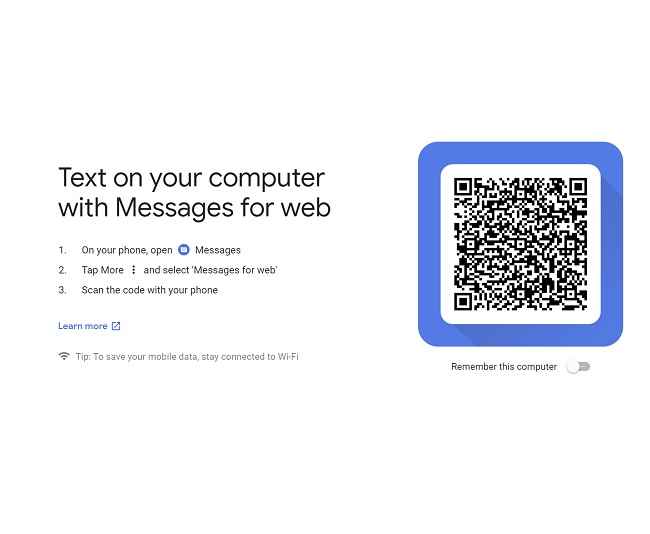 The web interface for Messages is pretty straightforward
Though the interface is now getting a new address on the internet, both URLs are expected to exist alongside each other for a while so users can transition to the new one without any hiccups. At the moment, punching in Messages.Google.com in a browser window takes you nowhere but the new URL is expected to be up and running shortly. If you're using Messages.Android.com to receive and send SMS messages on your computer, you can continue to do so until Google redirects you or notifies you of a change in the address.
We can't say for sure why Google has decided to make such a change but we can theorise that it's all in a bid to make its apps more universal. For example, 'Android Messages' was recently renamed to just 'Messages'. 'Android Wear' evolved to 'Wear OS', and 'Android Pay' to 'Google Pay'. It seems Google is gradually removing the Android name so these apps aren't so closely associated only with the popular smartphone operating system. Doing this should give its products a stronger individual identity. Perhaps it's so they can be made available as standalone apps on other platforms like Chrome OS and Apple's iOS. Maybe it's because Google has plans of rebranding Android altogether. Only time will tell.