ChatGPT is the fastest-growing app of all time but unfortunately, it is web-only. However, here is a way to get it running on mobile and that too inside WhatsApp, one of the most used apps on mobile. The hack is called Shmooz AI and here's what you need to know about using it for integrating ChatGPT and WhatsApp.
What is Shmooz AI?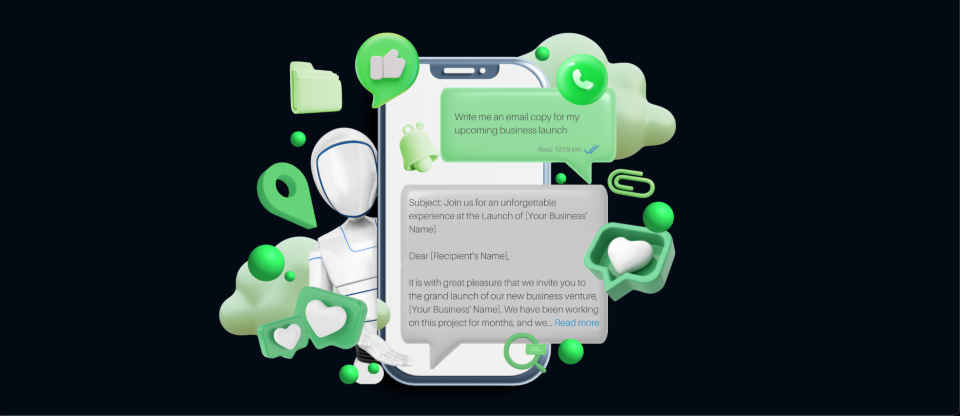 Shmooz AI is a WhatsApp bot based on GPT 3 model from OpenAI. It lets you access GPT 3 responses in WhatsApp. It works as a chatbot inside the messaging app. In its free tier, you get access to 20 messages and for more, you will have to shed ₹9.99 (~₹820) a month.
How to use Shmooz AI to get ChatGPT in WhatsApp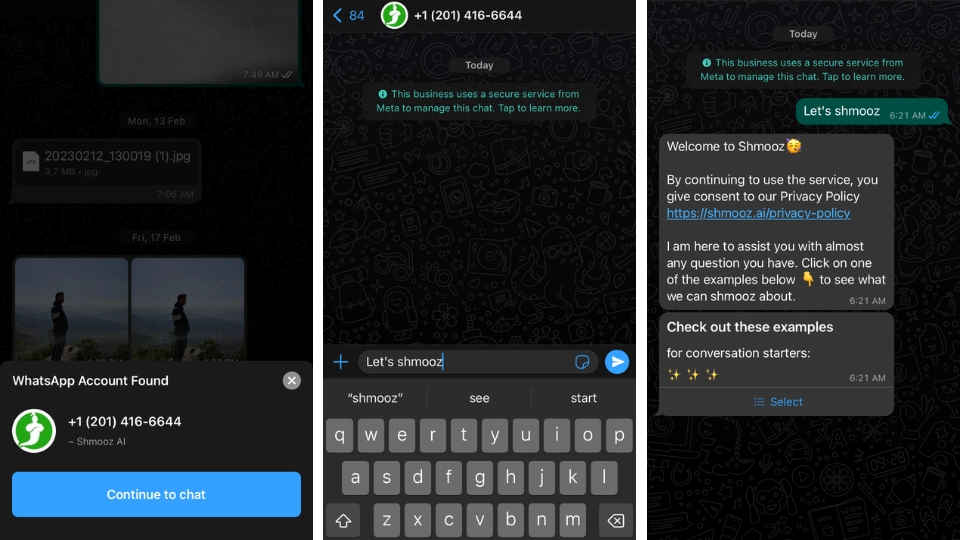 1. Go to the Shmooz AI website on your mobile phone and click on the "Start Shmoozing" button.
2. It will direct you to WhatsApp. You will see a pop-up saying, "WhatsApp Account Found" with the Shmooz AI's WhatsApp number and a button to "Continue to chat". Tap on that button.
3. The Shmooz AI's WhatsApp chat window will appear with a "Let's Shmooz" message pre-typed and ready to be sent. Send it.
4. You will receive a welcome message from the AI chatbot. This includes a link to the bot's privacy policy webpage and a list of examples for starting a conversation with the bot.
4 Shmooz AI tricks with ChatGPT in WhatsApp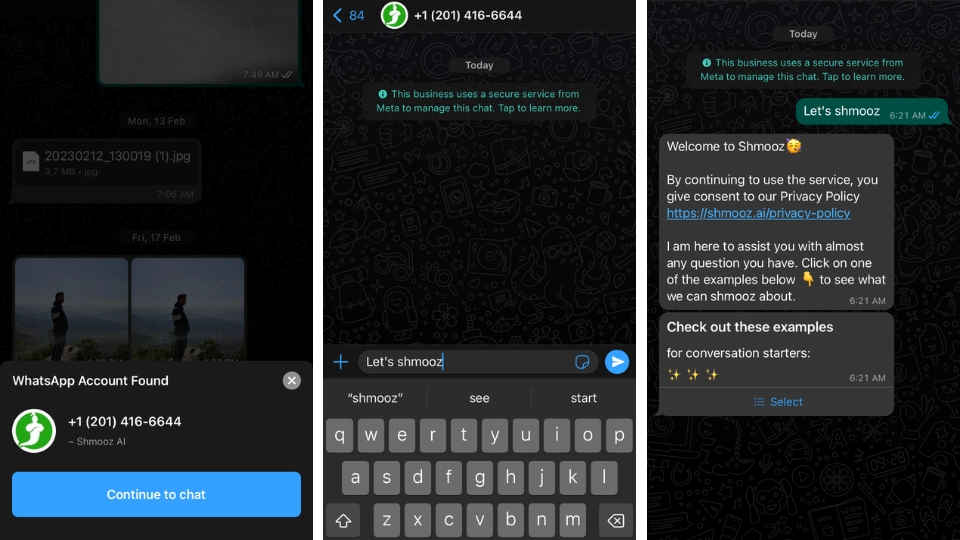 1. You can get Shmooz AI or ChatGPT in WhatsApp to write both personal and professional messages on various matters.
2. Get quick conversions and translations.
3. Ask for advice or suggestions on different topics.
4. Generate AI art images by just entering text prompts. This is likely using OpenAI's Dall-E text-to-image creation tool.
You can select any of the options and get the AI-generated results in a matter of seconds.
Now, there are other similar options like "God in a box," which we haven't tried but you may. Also, somebody with a bit of programming knowledge can cook up WhatsApp bots with ChatGPT integration and use it for free.
In any case, AI bots are getting more pervasive with each passing day and we should be seeing more and better solutions going forward.