Don't let yourself get intimidated by a long laundry list of acronyms and TV jargon. Sit back and relax as we show you how to go about making an informed choice when it comes to televisions. Upgrading to a bigger screen TV is perhaps the most common temptation that most of us face this Diwali. The constant bombardment of offers along with newer, better models makes it almost impossible to ignore the lure to buy a new TV. I certainly succumbed to it and here's my advice on how to go about the buying process. Assuming you are already aware of the bigger picture in terms of display types, resolution options and features on offer, your buying process will largely boil down to three factors apart from your budget – the screen size, smart TV or standard TV and of course the 4K dilemma. Let's start with the first and the most important factor – the screen size.
Screen Size Matters, Matters The Most
The golden rule to buying a new TV is to get the largest possible screen for your budget and viewing distance (more on viewing distance later). The sheer impact of a bigger screen will overshadow all finer elements and enhancements combined together. Having said that, the compromises you make shouldn't sway heavily towards the image quality aspect of the TV. Coming back to the screen size, I suggest going one step further than your original plan, assuming you plan to upgrade from a 32-inch LCD TV to a 42-inch LED TV, you should ideally move a notch higher and get yourself a 48-inch or 50-inch LED panel. The same logic would apply as you move higher unless you already own a 65-inch TV, in which case you should be considering buying a home theatre projector next.
Screen-Size Vs Viewing Distance
The viewing distance for a TV comes into play once you move beyond the 42-inch screen size. Viewing distance is primarily governed by the content resolution and quality. For HD (720p) content and beyond, a minimum viewing distance of 5 feet between the screen and the viewer is fine for a 50-inch TV. The real issue comes-in when you switch to SD (standard definition) content. SD content on a 50-inch panel will appear pixelated. The non-wide (4:3) aspect ratio of most SD content channels will make things even worse. So, if your primary usage for a TV is limited to SD content, going beyond a 42-inch screen size will compromise picture quality and experience. Bottom-line: sacrifice on some features if you must so you can buy a larger screen size that supports at least 1080p native resolution.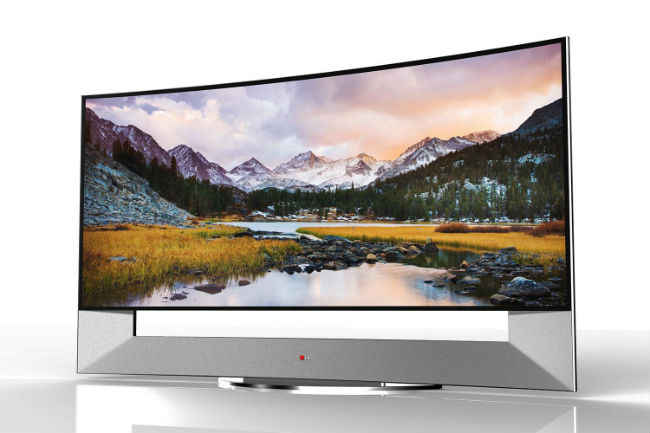 A Smart Tv Might Not Always Be The Smartest Option
Spending more on a Smart TV might not be the best option today. Sure a Smart TV will offer wireless connectivity, giving you access to more content over the web. But, why spend more when you can convert your standard TV into a Smart TV? You can connect a Chromecast dongle, an Apple TV or a Google Android TV based device to your TV using the HDMI port and convert your TV into a Smart TV. The UI, content options and overall experience offered by these devices easily matches and even surpasses the best of Smart TVs in the market today. The Google Nexus player based on Android TV or an Apple TV can be purchased for less than Rs. 6000 via online stores. Chromecast will cost you less than Rs. 3000 and will offer benefits of seamlessly beaming content from your smartphone, laptop or a desktop PC to your TV. Smart TVs do command a premium and in most cases the premium is upwards of Rs. 10,000. Spending the extra cash on getting a bigger screen and investing on separate devices is an option that you should explore. The only real downside to this approach is that you will end up using up an HDMI port to connect the device, whereas the features are in-built in a smart TV. A compromise you should be aware of, if you are planning to connect multiple devices to the TV.
Should You Go 4K?
Yes, 4K is now affordable. While content is still an issue, you could still consider opting for a 4K TV, assuming you would stick to it for 5-8 years. However, please be wary of those ultra low-cost 4K TVs that tease you with their unbelievable price tags. A lot has been said on how one cannot make out the difference in image quality between a 4K TV and a 1080p TV at standard viewing distances (5-9 feet). We humbly disagree with those opinions. You will most certainly realise the difference in terms of image quality between a 4K TV and a 1080p TV, provided both are playing the same content in the native resolution of the TV. Though, the maximum impact of 4K or UHD resolution is felt on larger screen sizes (55-inch and above). For anyone considering a 42-inch panel, we recommend buying a good quality 1080p LED TV with local dimming and save that cash to upgrade to a 4K TV in the next 3-5 years. Especially, if you're going 4K is up for consideration, but does not figure in the 'must-have' features list.
Inexpensive 4K TVs Can Be Evil
Low-cost 4K TVs often come with crappy panels that only support 4K at 30Hz, that is basically limiting the video playback to a 30Hz refresh rate per second. And, these TVs suffer from awful judder when playing fast action content (sports channels or anything that contains rapid panning). What's worse, many of them come with default up-scaling, so when they are set to 4K, they upscale SD and HD content to 4K and hence force the 30Hz refresh rate on regular content as well. Thereby adding the same awful judder to every thing. The minimum refresh rate that you should settle for on any LED TV you buy should be at least 50/60 Hz at all resolutions supported.
Don't Bother With 3D
Yup, nothing much to say here, unless the 3D feature comes at no extra cost, don't go hunting specifically for a 3D TV. Content is sparse, implementation is sub-par and 3D is best left and experienced in theatres.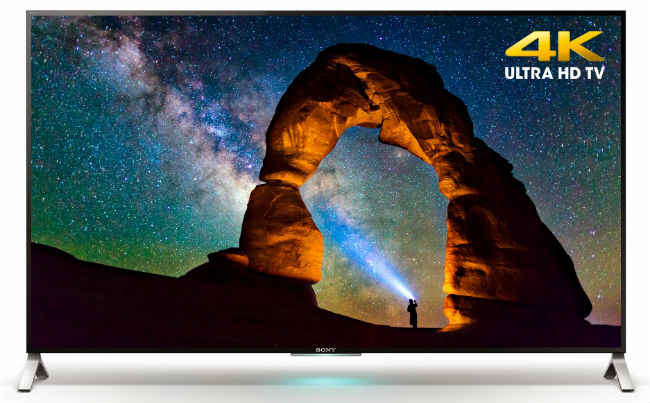 Curved And OLED Screens
OLED TVs do offer the best picture quality in terms of colours, contrast, black levels and also response time. If you are sitting on wads of cash, go ahead and splurge on that OLED TV. It will definitely give you the best visual experience. Curved screens on the other hand are more of a technological achievement rather than a market need. The impact of curved screens is limited to 55-inch screens and upwards in our book, the impact itself isn't substantial enough to justify the price difference. Having said that, curved TVs do look awesome and will go a long way in enhancing the aesthetic value of your room. But if you want the best value for your money, curved and OLED TVs aren't recommended at their current price points. Even though they do offer the best overall picture quality, OLED TVs are expected to get cheaper and better over the next two years.
Sound
The race towards slimmer, lighter, TVs has resulted in slimmer, lighter TVs that sound like crap. And, in most cases the sound quality from big screen TVs will be adequate at best. There are certain exceptions; the Sony W950C series for example offers pretty good sound quality out of the box. But, it also demands a heavy premium for doing that. If you aren't going to attach extra set of speakers/home theatre to your TV, we strongly recommend you to thoroughly test (more on this later) the sound quality of the TV at the store before making your final decision. Poor sound quality can heavily mar the final experience of a big screen TV, we've come across numerous examples of frustrated buyers who are in utter disbelief of how the sound output from their big screen TV is weak and highly suppressed in terms of quality and sound stage.
Also Consider:
Buying From Grey Market Can Be Suicidal
Don't; just don't get lured by those crazy good deals offered in the grey channels. Those TVs might be new and absolutely genuine, but should something go wrong with them, you will end up paying through your nose to fix them. Modern LED TVs can't be fixed at your local repair shops and official sales and support folks will charge you a bomb to fix any panel related issues. The only math that works in favour of buying from the grey market is if the price you pay works out to be 70 percent lower than the best price you get via the of official retail channel. And, that will never be the case. Therefore, stick to genuine, official stuff that comes with manufacturer warranty.
Depreciation And Resale
Given the relatively long upgrade cycles for TVs, you don't really have to worry about depreciation. In case you do find a need to upgrade within two years of buying a new TV, don't expect more than 30 percent of the purchase price in return. Many online retailers like Flipkart and Snapdeal do offer some pretty good exchange deals during their overly hyped online sales.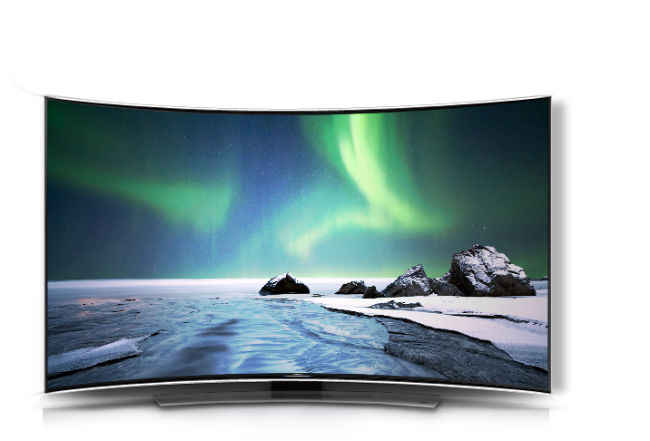 TVs To Buy Under 50K
Vu 55K160GAU: Bang for the buck, get a 55-inch panel for less than 50K. Full HD, 1920x1080, 3 x HDMI, 2 x USB
LG 40UF670T: Going 4K on a budget, supports local dimming and offers 4K@60fps. Ultra HD (4K), 3840x2160, 2 x HDMI, 1 x USB
LG 43LF6300: Feature rich, plenty of connectivity options, runs on Web OS 2.0. Full HD, 1920 x 1080, Smart TV, 3 x HDMI, 3 x USB Wi-Fi Direct, Ethernet
TVs To Buy Under 1L
Sony 50W900B: Excellent image quality, feature rich, good sound quality, offers local dimming. Full HD, 1920 x 1080, 3D TV, Smart TV, 4 x HDMI, 3 x USB Built-in Wi-Fi, Ethernet
LG 49LF540A: Inexpensive, IPS panel, great value. Full HD, 1920 x 1080, 2 x HDMI, 1 x USB
Samsung 48JU6470: Big screen UHD 4K TV with all the bells and whistles under 1L. Ultra HD (4K), 3840 x 2160 Smart TV, 4 x HDMI, 3 x USB.