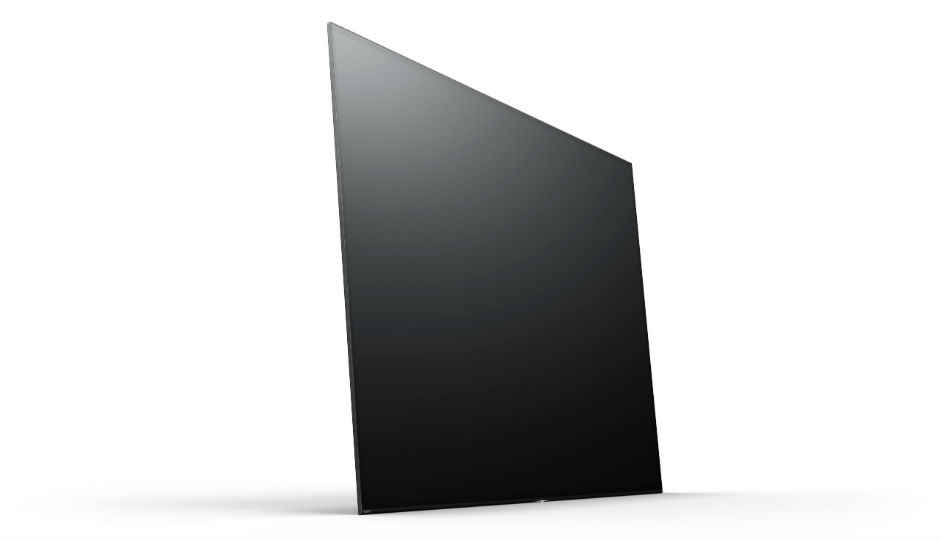 HIGHLIGHTS
The Sony Bravia XBR-A1E is the first television from Sony to use OLED technology. It is thin and speakerless.
It seems rumours about Sony making an OLED TV were true. The Japanese company just announced the XBR-A1E Bravia 4K OLED TV at CES 2017. Sony's TVs have so far been using its Triluminous Display technology, which is similar to Samsung's Quantum Dots. However, theoretically, OLED panels should provide much better colours. OLED panels on paper allow nearly true blacks on a television, and infinite contrast ratio.
From what we've seen on LG's OLED TVs so far, the use of this technology should give Sony's new Bravia a considerable boost in terms of picture quality. In fact, reports say that Sony isn't actually producing the OLED panels itself, and they're most likely being sourced from LG Display.
Further, Sony's television has built in support for Dolby Vision HDR through the 4K HDR Processor X1 Extreme chip, which is Sony's in-house processor for 4K HDR picture. This is the same chip that powers Sony's Z9D HDR television, and we've seen the admirable job it does on that TV. However, it is unclear whether Sony's new OLED TVs will support both Dolby Vision and HDR10 content. It should, theoretically, be possible. We've put the question across to Sony and will update this story whenever we hear from them.
Sony's move to OLED technology also brings the first real competition to LG's OLED TVs. While they should be quite expensive right now, HDR and OLED technology are truly big improvements in the TV space. This may also mean that the Triluminous tech that Sony has been known for, can now trickle to its budget offerings.
The new Bravia XBR-A1E is Sony's flagship television for 2017. In the long run, this could be the trend, where OLED televisions replace Sony's flagship class, while good televisions, like the Sony W95D trickle down to more affordable levels.
Advantages and Disadvantages of OLED panels
As mentioned above, OLED technology allows infinite contrast ratio in theory. In traditional LCD panels, a backlight array (Edge Lit or Full-Array) is used for lighting the panel. In OLEDs, each pixel is a tiny LED in itself, which can be turned on or off. So, turning an LED off means complete darkness, or true black. This is why OLED panels are said to be capable of true blacks, and they produce better colours.
Further, OLED panels are also more flexible. LG's flexible OLED display has been widely covered by the media globally earlier. In the long run, using an OLED panel may allow Sony to produce curved televisions as well. These panels can also be thinner and lighter, and given how thin Sony TVs have already become, using OLEDs may allow them to be literally paper thin.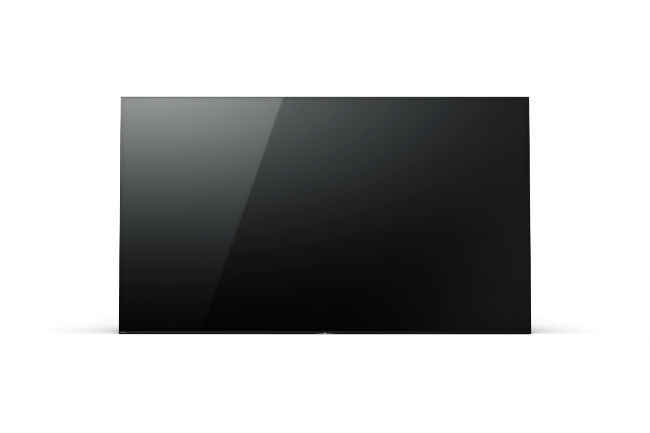 In fact, this is perhaps why the new Bravia XBR-A1E is a speakerless TV. According to Sony, sound emerges from vibrations on the screen. While we haven't yet experienced this first hand, it may mean lower volume, but shouldn't be unreasonably low.
On the other hand, while OLEDs are touted to be the closest to Plasma quality picture that you can get, there are trade-offs. One of these is the fact that OLEDs can be prone to "burn" issues over a period of time. In addition, OLED panels are also prone to water damage, and their manufacturing process costs a lot more than traditional LEDs.
The cost, though, may be an issue in the short term. Sony is the second company to make use of OLED panels in its TVs. Eventually, with increasing demand, economies of scale may be possible.