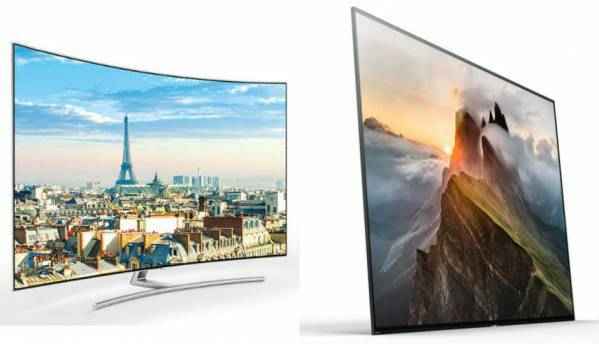 HIGHLIGHTS
The fine print on cheaper TVs often show that they support something called "HDR Pro". But what exactly is this technology?
HDR is arguably the best thing to have happened in the TV space over the last decade or so. It's a new format that brings noticeable improvements in terms of picture quality. But, to take advantage of this format, you need a television that can actually playback such content, and content that has been shot in HDR. That, and the fact that HDR is a comparatively new technology, means it's a darling for high end TV makers.
But, even Sony, LG and Samsung market HDR10 and Dolby Vision (not on Samsung TVs) on their top end televisions, there are companies making the technology cheaper. TCL, for instance, boasts that its Android TVs, which are considerably cheaper than those other companies, can support HDR playback. But did you read the fine print? If you did, you would know that TCL's televisions support something called HDR Pro, and not HDR10.
What exactly is HDR Pro?
To understand what HDR Pro is, one needs to understand what HDR picture is all about. Currently, the primary requirements for HDR10 consist of a 10 bit display panel, wide colour space support and 1000 nits peak brightness. Essentially, a TV needs to firstly read the input from HDR content, and then be able to reproduce it on the screen.
Support for HDR Pro means the television can read the HDR content, but it can't play the same on the screen. So, it may have a 10 bit panel, but it doesn't support the wide colour gamut to actually show the vibrant imagery shot in HDR. It may or may not be capable of producing 1000 nits brightness as well, although any television with UHD Premium certification has to offer 1000 nits peak brightness in order to qualify for that certification. That's exactly what happens in TCL's televisions and some other TVs.
Why does this matter?
This may not even matter to many, but the truth is that actual HDR content can be brighter and more vibrant than what you see on HDR Pro. If a television has a 10 bit panel, it is likely capable of better colour gradation. So, though the television is still playing SDR content, it will likely look better than the same content being played on non-HDR Pro televisions. However, it will not look as good as it could on a TV that supports HDR10.
Major HDR standards
There's another popular HDR standard that TV makers use, called Dolby Vision. It's Dolby's proprietary technology and is more expensive to use. The primary difference between Dolby Vision and HDR10 is in colour depth. Any television capable of Dolby Vision playback needs to have a 12 bit panel, along with 4000 nits peak brightness and support for wide colour gamuts. The Rec.2020 gamut is the required colour space for Dolby Vision, while HDR10 can do with DCI-P3. So, to playback Dolby Vision content as it was mastered, a television needs to produce many more colours than the DCI-P3 gamut offers. Currently, very few TVs support the same.
With a 12 bit panel, a TV is simply capable of producing more colours. Where a 10 bit panel can produce 1 billion colours, a 12 bit panel can produce 68 billion colours. This, along with the fact that a TV can reach up to 4000 nits brightness means Dolby Vision is theoretically much brighter, accurate and vibrant to look at. In addition, content meant for this standard is mastered for 12 bit color depth and 10,000 nits brightness, even though few televisions support it. That makes it an end-to-end solution. Currently, Dolby Vision content is very difficult to find in India, and barring Sony's Bravia A1 and LG's Signature series TVs, no other TV supports it.
Dolby had originally said that supporting Dolby Vision would require specialised chips to be placed inside televisions, though software implementations seem to be possible now. For instance, smartphones with Dolby Vision support depend entirely on software for reading such content. Being capable of such high quality though means that Dolby Vision televisions will always support HDR10, but the opposite is not going to happen.
Dolby Vision is without a doubt the best HDR technology to have, but it's also expensive. Simply put, HDR10 is to Dolby Vision what Android is to iOS today, while HDR Pro is a fork of Android meant for cheaper televisions.