We live in a world dominated by smartphones. This little devices have become a vital part of everyday life because of the versatility and features including the option to watch content beyond the range of traditional cable TV. In order to keep up, our good old TV has gone through a drastic makeover and now, many modern smart TVs like the TCL 55" P2M offers nearly the same set of features as smartphones along with some others such as 4K UHD displays, better audio and of course, a bigger screen. Here is why the TCL 55" P2M TV is the ideal entertainment hub for your house.
Experience 4K UHD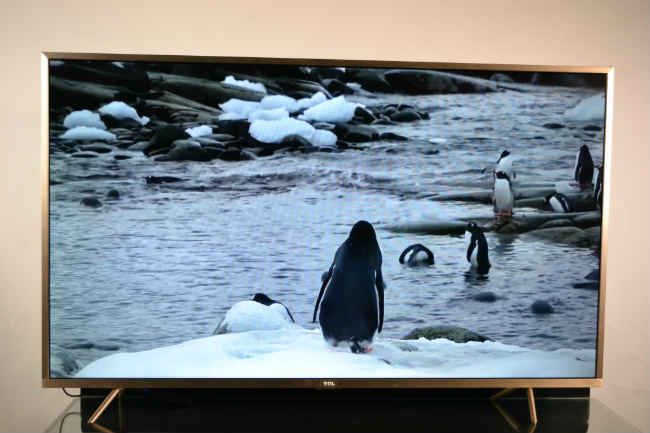 If you thought Full HD was amazing, they prepare to be blown away by 4K UHD. This resolution standard is currently the best in the market and offers four times the resolution of Full HD TVs. While FHD offers a resolution of 1920 x 1080 pixels, 4K UHD offers 3840 x 2160 pixels resolution. This resolution, combined with the 55-inch panel, makes for great TV viewing. For an even better picture quality, this TV comes with TCL's self developed HDR solution called HDR Pro. This solution highlights features for a more accurate representation of light and dark shades, so that you see content the way it was meant to be seen.
Clear audio
The TCL 55" P2M TV uses DTS Premium post-processing technology along with Dolby Audio to ensure that you hear everything the way its meant to be heard. This means clear audio when you want to listen to dialogue and booming audio when you want to listen to music.
Powered by Android M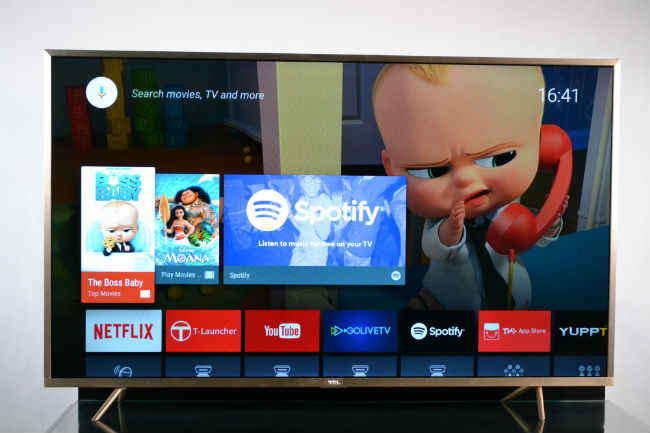 Like so many smartphones in the market this TV is powered by Android M and is officially certified by Google. So you get access to the whole lot of Google's services such as the Play Store, Games and more. This means that you'll have access to the entirety of Google's Android ecosystem from your TV. So you can simply download apps like Netflix and YouTube and YuppTV, and enhance your TV experience by watching online content.
Netflix inside
This TV comes with the official Netflix app for TV. So you'll be able to watch some of the most popular shows and movies in the world and India without worrying about advertisements. That not all, you'll be able to watch entire seasons worth of shows back-to-back. So you don't have to wait for a week to watch the next episode.
Classy looks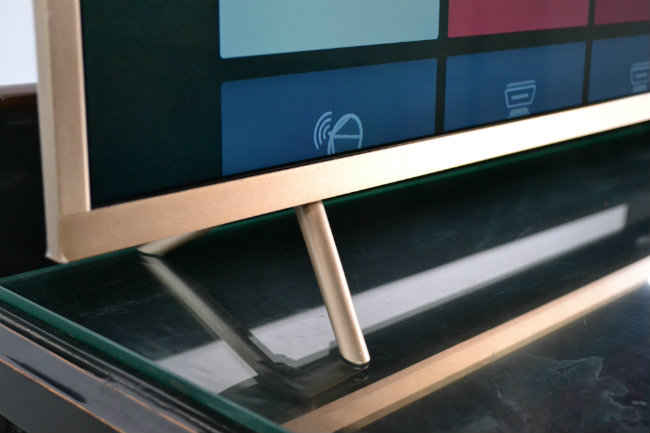 The design of the TV is just as important as the features it offers. The TCL 55" P2M TV comes with a brushed metal frame that looks perfect in the modern home. The metal used for the frame is polished and abrasive blasted to a shine so that it really catches the attention of anyone in the room. But it isn't just about the looks. The frame uses anodic oxidized materials as it offers high strengths and hardness along with rustproofing capabilities.
Thin and pretty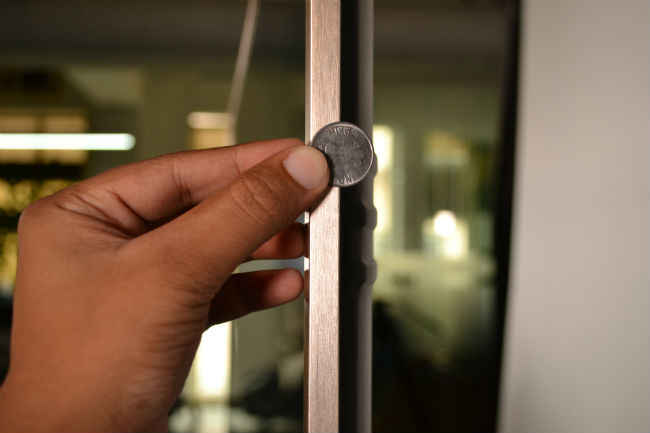 The biggest difference between between modern TVs and classic CRT TVs has to be the size. This difference is especially evident with the TCL 55" P2M TV, which is 11mm at its slimmest edge. This thinness extends to the back cover as well. This not only looks pretty, but also offers a larger radiating area that ensures that the TV not only looks cool, but remains so.
Power packed
When a TV packs so many features, it need to be fast and snappy. The TCL 55" P2M TV packs a 1.5GHz quad-core Cortex A53 with a dual-core Mali T860 GPU. It also offers 2.5GHz of DDR3 RAM. The 16GB of internal storage space should be more than enough to accommodate your apps and games.
A remote you can talk to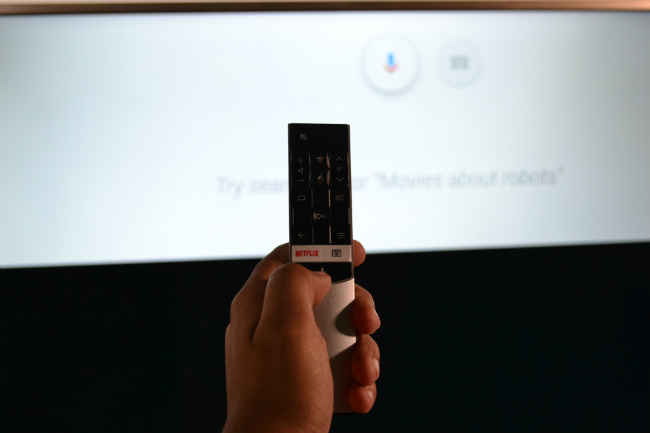 Just as the TV has changed over the course of time, so has the humble remote control. As the TV gained more and more features, manufacturers started adding more buttons to the remote. As a result, most remote controls look like a jumble of various buttons, which can confuse and intimidate. The TCL 55" P2M TV's remote comes with voice controls that makes it simple to use by anyone. There are also multiple language options to make it truly accessible to everyone.
Gamer's delight
The fact that the TCL 55" P2M TV comes with Android, this means that you have access to the entire library of apps on the ecosystem, including games. So you can enjoy playing your favourite games on the big screen. If you consider yourself to be a more serious gamer, you can also plug in the latest video game console into the HDMI port and play the latest and greatest games on the TV.
[Sponsored Post]