If you like watching a lot of movies and TV shows, chances are you already have a subscription to Netflix and Amazon Prime, or you are still taking the piracy route. If like us, you are addicted to binge-watching content, you would have subscriptions to other streaming services such as Spuul, Hotstar and more.
I honestly don't remember the last time I watched TV in the traditional way. If you are one that does watch a lot of this content and if you are doing it on a TV, then you have the option of using a smart TV (if you don't already have one) or making your old TV smart by using devices such as the Amkette Evo TV 2, Chromecast, Apple TV, Airtel Internet TV and more. Amazon entered the streaming space with the launch Prime Videos in India and has recently launched the Fire TV Stick. The stick is priced at Rs. 3,999, supports Full HD playback and comes with a voice activated remote. We spent some time with the Amazon Fire TV Stick at the launch event. We have our review unit too, but these are our initial impression of the Fire TV stick and what it can do. For those wondering, it is available online exclusively on Amazon.in and also through some offline retail outlets like Reliance Digital and Croma.
Those looking to pick up a Fire TV stick should know that if you buy one by May 31, 2017 and subscribe to an annual Prime membership, you will receive a ₹499 credit back to your Amazon Pay balance.
A cool thing about the Amazon Fire TV stick is that you aren't limited to the content available on Prime Video. You have access to a bunch of apps that include the likes of Netflix, Hotstar, Eros Now, Voot, Airtel Movies and more.
Coming to the specifications of the Fire TV stick, it looks like a pen drive. A more square version of the original Chromecast. Just like the Chromecast, you will need an external power source for the device, or a USB port on your TV. Under the hood, the Fire TV Stick is powered by a MediaTek Quad-Core ARM 1.3GHz Processor, 1GB RAM, 8GB internal storage, Dual-band, dual-antenna Wi-Fi support 2x2 MIMO 802.11a/b/g/n/ac, Bluetooth 4.1, support for Dolby Audio, 5.1 surround sound, 2ch stereo, and HDMI audio pass-through up to 7.1, along with support for a bunch of video formats.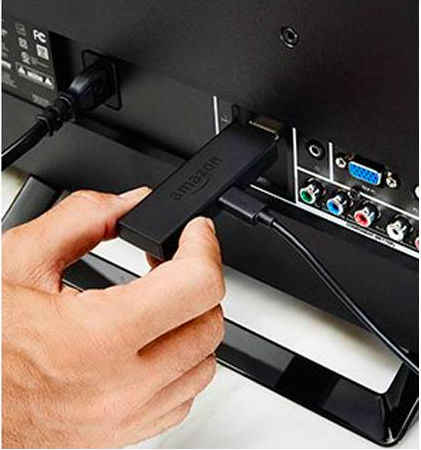 Getting the worst out of the way, you can't stream content from your smartphone to the Fire TV Stick like you would on a Chromecast. That's not possible. But it's not necessary either, if you are only looking to watch content. You can directly download the streaming apps to the device, all you need is a remote control and your subscription details.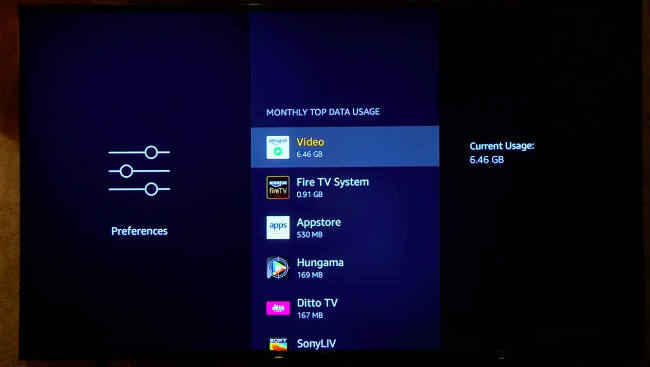 The Fire TV Stick comes with a bunch of features such as parental controls, the ability to regulate the amount of data used for streaming and setting a cap for the amount of data one can use with the Fire TV stick. You can also set the quality of the content you view on the Fire TV Stick, but unlike the iPad app of Amazon Prime Videos where accurate data consumption is shown, you can't see the data consumed per quality on the Fire TV Stick.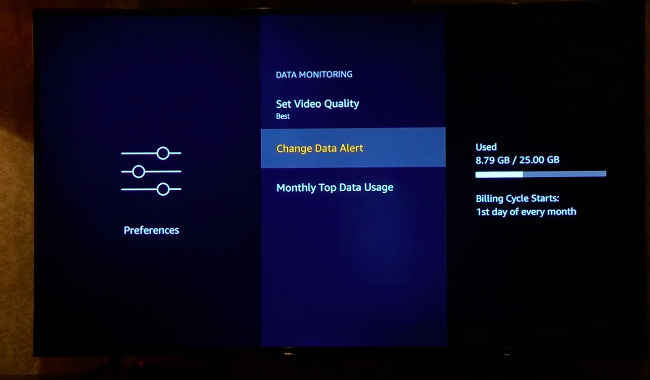 Coming to the remote, it looks like an evolved version of the old Apple TV remote (not the new one with touch controls). It is simple to use and the addition of voice search is something Amazon was very proud of at the launch event. In the time we spent with the device, the voice search worked well. We could say the names of Bollywood movies or Bollywood celebrities and the search was very accurate. The only downside to the voice search is that it will only display the results from Prime Videos, and not other streaming apps. So let's say you searched for Modern Family, the search result won't show anything since Modern Family isn't on Prime Video but is available on HotStar. This is a major disadvantage as the content you are looking for may be available on one of your subscription services, but the search result on the Fire TV Stick won't show it.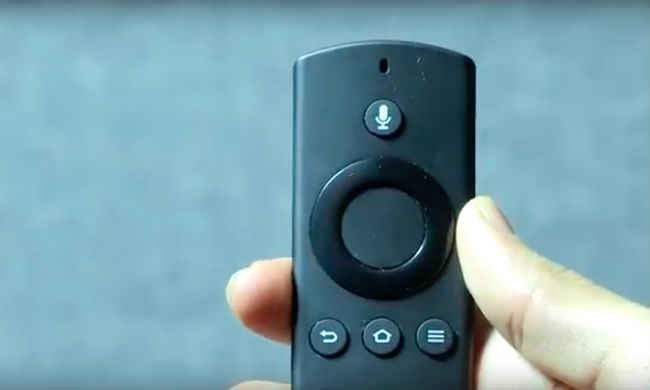 The UI of the Amazon Fire TV reminded me a lot of Amazon Prime Video's UI and that isn't a bad thing since the UI is pretty easy to navigate. On the top of the screen you have the Home, Movies, TV Shows, Apps and settings options to choose from.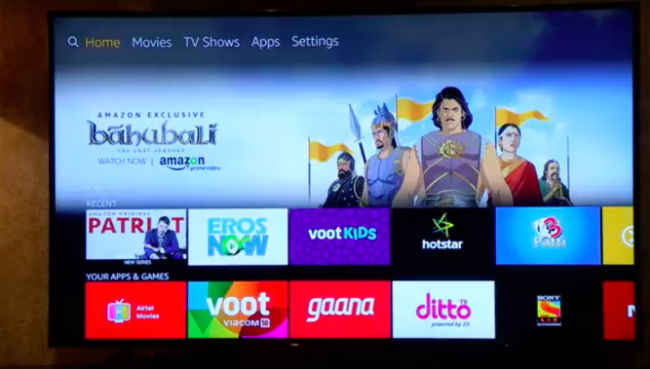 Speaking of incentives for switching to the Fire TV, customers in India will receive up to 100GB of free data on Airtel Broadband and 4G home Wi-Fi devices, valid for three months from the time of activation; up to 240 GB of free data from YOU Broadband; six months of unlimited ad-free music streaming from Gaana; a three month free premium video membership from Eros Now; and one month of ad-free streaming on Voot and Voot Kids.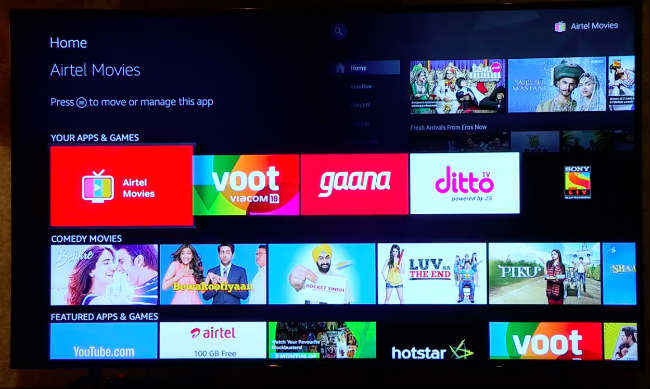 On first impressions, the Amazon Fire TV Stick looks like a promising piece of hardware (even if it more expensive in India when compared to the US price) for those enjoying their content on an old non-smart HDTV or on a monitor or through an amplifier. If you have a smart TV chances are all these streaming services have an app for the TV. But if you don't then this can be a good device to invest in. If you are rocking a Chromecast or an Amkette Evo TV 2 or an Apple TV, then you will have to wait for our full review to know if the Amazon Fire TV Stick is worth upgrading to.