My colleague Sameer Mitha and I have a big problem on our hands. We have watched, used and tested so many of the high-end TVs in the market, that others just do not make the cut anymore. Mitha has been planning to buy a TV for long now, but can't settle on one, because what we've seen can simply not be unseen. The fact is, we wanted to buy these TVs the first time we laid eyes on them. Alas! We couldn't afford them.
We're willing to bet you'd want to buy these two. The five TVs that follow represent the best in the market today, and they all cost a few lakhs at least. They are at the cutting edge of television technology, with HDR, Dolby Vision and everything else one might ask. What are they? Find out below.
Sony A1 OLED TV
Sony's brand new OLED television just came into the Digit Test Labs and it's positively awesome. But, our initial impressions are enough to confirm that this will be amongst the best televisions to buy this year. It's Sony's first tryst with OLED display panels on its televisions, but it sure looks great. The A1 supports HDR playback and Sony has made some enhancements to the audio as well. If you can afford this price range, the Sony OLED A1 is certainly worth considering.
Price: starts at Rs. 3,64,900
LG OLED 65E7T
LG was the first to bring OLED panels to India, and even though Sony brings tough competition now, these OLED televisions are worth considering too. The 65-inch OLED E7T brings extremely high contrast ratios, along with a nearly wafer thin design. We tested the OLED E6 earlier this year and it blew us away. That television currently stands as our top TV to buy, when money's no problem. The OLED E7 should match it at the very least, if not surpass it altogether.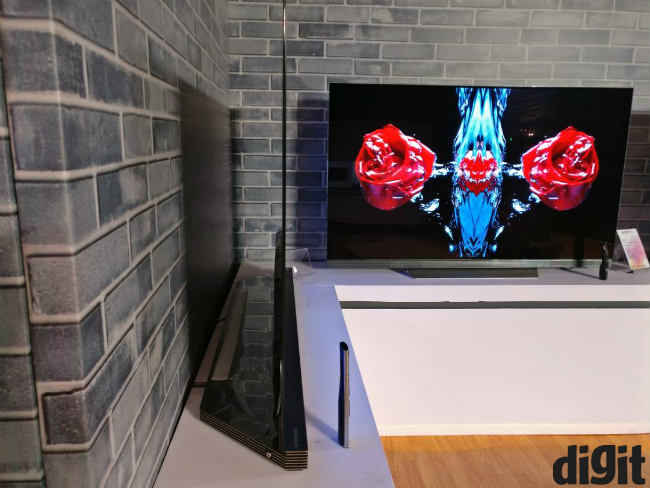 Price: starts at Rs. 5,84,990
Samsung QLED Q8C
The Samsung QLED Q8C (in top image) was reviewed just a few days ago, and it's arguably the best television Samsung has ever made. It's stylish, produces amazing picture quality and has reasonable audio quality as well. The QLED Q8C is also the first television to get the 100% of DCI-P3 certification, meaning it can represent that entire colour space. DCI-P3 is the color space used to shoot movies etc. It's a great television to buy, for those who can afford it.
Price: Rs. 4,49,000
Sony Bravia Z9D
Sony's focused lightbeam technology produces over 500 dimmable zones on this television. The Z9D won the Digit Zero1 awards last year, and for good reason. It was a challenge to OLED panels, producing extremely high contrast ratios of over 1000:1. We found it inferior to the LG OLED E6, in terms of picture quality, but a great TV to purchase nevertheless.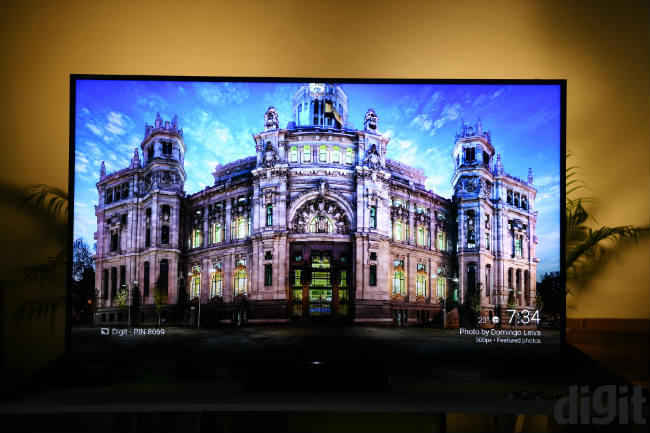 Price: starts at Rs. 5,04,900
Sony X9350D
This television is certainly not in the same league as the four others, but it's not very far either. The chief reason to purchase the Sony X9350D is because it presents a television plus audio solution all in one price, something none of the televisions mentioned above can produce. The X9350D comes with integrated speakers, and is the best television for those who do not want to purchase separate audio systems.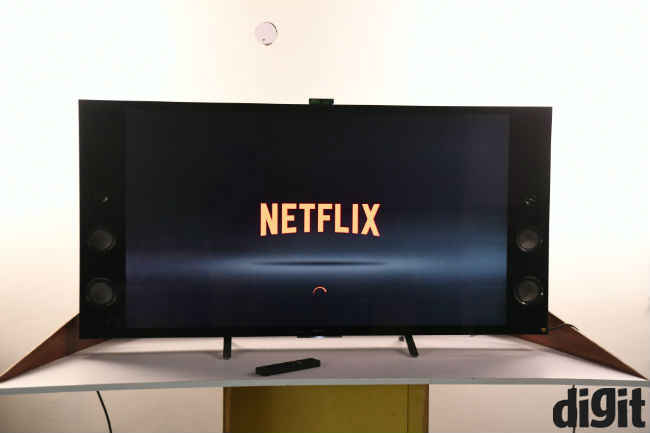 Price: starts at Rs. 2,14,900