Internet penetration, especially mobile broadband, has continued to expand in the country. Despite several challenges (geographical, price among others), the governments (Centre and state), service providers and more importantly users are pushing for seamless and qualitative connectivity across the country. As we progress into 2015, the new generation of telecommunication – 4G and Wi-Fi hotspots – have taken the centre stage, and there are high chances these will stay mainstream in coming years.
Speaking of 4G, the latest gen mobile broadband service has already seen gradual, yet positive, expansion in the country. Bharti Airtel offers 4G services are currently available in 16 major cities including Bengaluru, Kolkata, Chandigarh, Amritsar, Jalandhar, Ludhiana, Hoshiarpur, Kapurthala, Mohali, Panchkula, Patiala, Phagwara, Pune, Nasik, Nagpur and Vasai-Virar-Nalasopara. Aircel has also launched 4G services in four circles Andhra Pradesh, Assam, Bihar and Odisha. Also, there's focus on building an ecosystem for 4G. We already have a range of budget and high end phones supporting 4G.
You can have more insight on 4G's role in telecom boom in India here - 4G in India: Challenges and opportunities and 2015 to be crucial for telecom sector
Comprehensive growth: Inclusion of Tier 2 cities
Interestingly, 4G and Wi-Fi are no longer telecom jargon, thanks to a growing number of tech-savvy youth. In fact, Delhi's recent state assembly featured 'free Wi-Fi' as the election manifesto of the Aam Aadmi Party (which won as well). As expected, Delhi and other metro cities are rapidly adopting the culture of free Wi-Fi hotspots. A few places in Delhi have already gotten the free Wi-Fi hotspots.
While hotspots are highly beneficial for users, these and similar services are equally important for the service providers. Telcos can finally have load reduced on their traditional networks, and deliver better services to people. However, what's more important is that these new generation services should expand their reach outside metro cities, especially in tier two cities (at least for this and coming year) and rural areas of this country.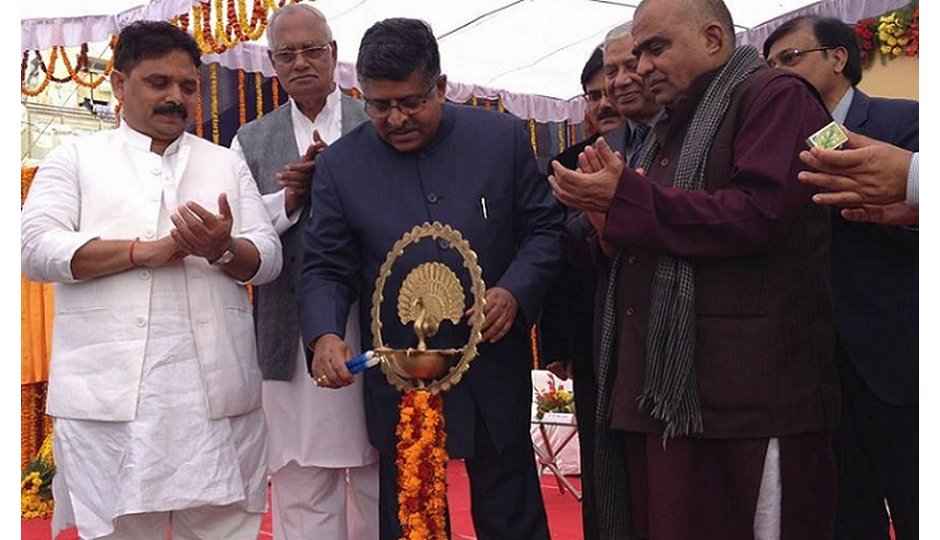 Inaugration of Wi-Fi services in Varanasi
Ozone is one of the oldest public Wi-Fi service providers in India. We had an opportunity interact with Sanjeev Bobby Sarin, who is Founder & CEO, Ozone Networks, on a range of issues related to the public Wi-Fi services. On expansion of these services, he said: "I strongly believe that if India really has to prosper as a broadband nation and get present embarrassing score card of having the lowest Internet penetration, Wi-Fi is going to be the key. Of a population of 1.27 billion, we only have about 6% connected today. This still leaves out a huge population of around 700-900 million who have no means of connectivity today and will never have access to broadband or afford."
"Especially for smaller markets where people congregate (tier 2 and 3 cities), Wi-Fi hotspot networks will bring in revolution. It's less complex than building traditional telecom infrastructure, the cost is fairly low in comparison to what mobile operators have to invest today and most importantly, it's efficient both in terms of performance and cost to the consumer."
Shalin Shah, Co-GM-India Operations UT Starcom adds: "Wi-Fi hotspots will absolutely become the mainstream in the coming time. The technology has already been evaluated for many years and now it is time for commercial deployments. Much of the world is far ahead in deployment of such technologies and the models have proven successful. Wi-Fi will benefit users in both large metro cities from a data consumption perspective as well as will benefit rural and smaller towns from an access perspective. In remote areas, individual connections to the home may not be possible but Wi-Fi can provide blanket coverage."
Digital India revives hopes
There's a lot of optimism around the new gen telecommunication services, courtesy the Digital India initiative, which envisages development of smart cities and more importantly expansion of connectivity in remote areas of the country. However, there are plenty of challenges, especially issues related to infrastructure and inconsistent implementations.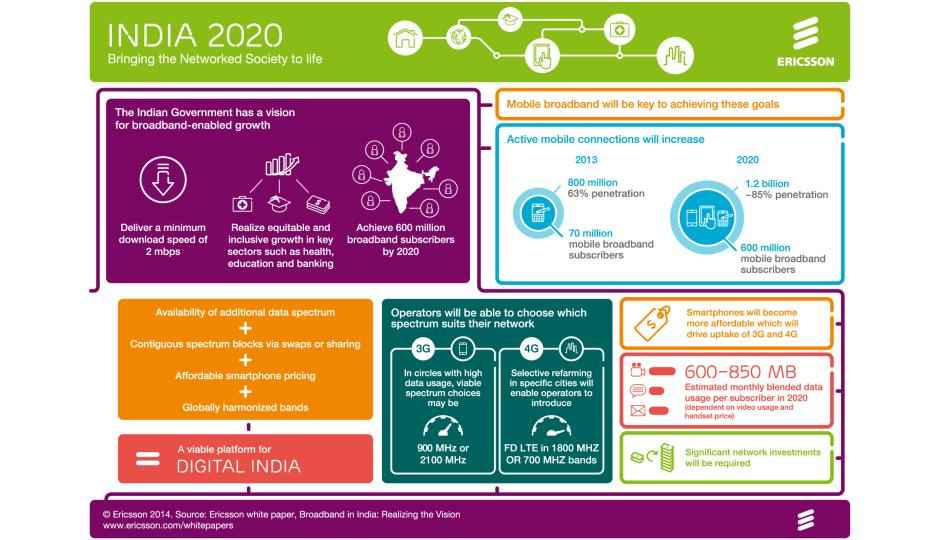 "Smart City is a great initiative, however for it to work as a model in a country like India, we need major change in outlook and approach. We've seen telecom operators go through a huge learning curve and investing heavily in building telecom infrastructure over the years. While everyone has been busy building networks and putting up additional towers, no one ever thought what would happen when there won't be enough spectrum and networks will get clogged with an ever growing subscriber base."
Shalin Shah, Co-GM-India Operations UT Starcom states: "Digital India is the right path forward for India and really has the ability to unleash tremendous talent of Indian people. The world has become essentially flat because of access to information and every Indian has the same right. Entire industries will be revolutionized because of Digital India and one that we are quite excited about is certainly education."
"'Make in India' is also a necessary step to compete on a global stage. The infrastructure and support will need to be there during early days but then India can flourish on its own from a manufacturing perspective. More importantly for this to work however, the government needs to be proactive in removing the blockades. India is still a very difficult place to do business and that has to change."
Conclusion,
Telecom operators have invested heavily in the next generation of telecom services, though the existing networks such as 2G and 3G are going to co-exist for a while. From users point of view, they should make investments in devices/products that are compatible with the new radios. From enterprise perspective, Internet has become a huge platform of opportunities. Sooner the companies (across the sectors) switch to the better/faster technologies, more they can generate revenues.
Do you think we are being over optimistic about 4G, Wi-Fi and similar services? What other challenges do you foresee? Let us know your views in the comments section below: