We often write about smartphones that give you good features at a 'competitive' price. But there are different features expected from different price segments. Well, that's what you think. As buyers though, we would always want the best features for the lowest price. Enter Xiaomi (pronounced Sha-Omi), the Chinese manufacturer that has often been called the 'Apple of China' launched its first smartphone in India yesterday. The Xiaomi Mi3 is a smartphone that is priced like the Moto G and gives features of the Nexus 5. Interested? Read on.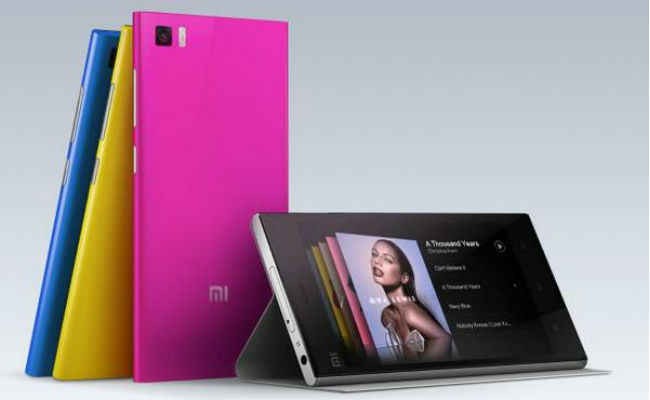 The Xiaomi Mi3 has been launched in India for only Rs 14,999.
An array of Chinese manufacturers have been headed to India recently, with Lenovo, Gionee and Oppo all boasting a good portfolio of smartphones already. But none of these companies are known as the Apple of China and none of them are known for producing 'high-end phones for low prices'. That is exactly what Xiaomi has been known for in the four years that it has been building its business. The manufacturer, which was till very recently confined to China, already has some impressive numbers to show.
The numbers game
To start with, Xiaomi is already a $10 billion company, which is pretty impressive considering that the firm is only four years old and was confined only to the Chinese market. In 2013, Xiaomi missed its target of selling 20 million units by a mere 1.3 million, while the company is well on its way to selling 40 million units, which is its target for this year. The company has claimed that it has sold over 10 million smartphones in China in the first quarter of 2014.
Further, in a report by China Mobile, which is the largest mobile service provider in the world, in April, the Chinese startup was first with 1.75 million units sold, over 500,000 more devices than what Samsung sold in the same period. The report referred to devices sold to first time mobile adopters.
Of course, Xiaomi has the backing of selling in the world's largest smartphone market, but that doesn't take anything away from the fact that the company has done well in making itself known. And now it has come to India, the second largest market in the world after China.
Lei Jun and Hugo Barra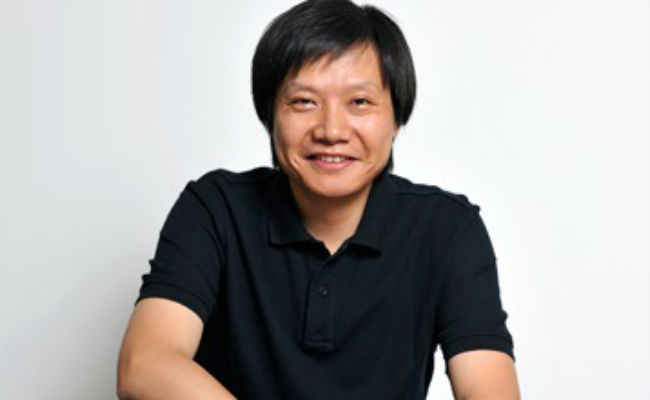 Lei Jun, CEO of Xiaomi
Xiaomi's best of both worlds approach seems to be everywhere in the company. Its CEO Lei Jun has often been compared to the late great Steve Jobs, while the company's Vice President of International (operations), Hugo Barra, was earlier product spokesperson for Android. While Jun built the company in China, Barra is tasked with taking it global.
Lei Jun is one of the most popular entrepreneurial figures on Chinese social media, with over 8 million followers on Weibo (the Chinese equivalent of Twitter). Jun has been known to make product announcements in a dramatic manner, often in the same blue jeans and black tshirt attire that Apple's Jobs had been known for.
Jun though also had strong words for Apple's strategy in China, saying that the American firm doesn't care about its consumers and makes what it thinks consumers want. Jun's mission, in his own words, is to make products that "make the consumer scream".
As long as the company was confined to China, Jun didn't need outside help, but with global ambitions, one does need to make some impressive acquisitions. No, not acquiring other companies, rather, influential and known names in the industry. Xiaomi did just that in September 2013, naming Hugo Barra, then a prominent figure in Google's Android mission, as its Vice President of International. Barra is currently responsible for taking care of Xiaomi's expansion in other markets, like India, Singapore and others that it has launched in.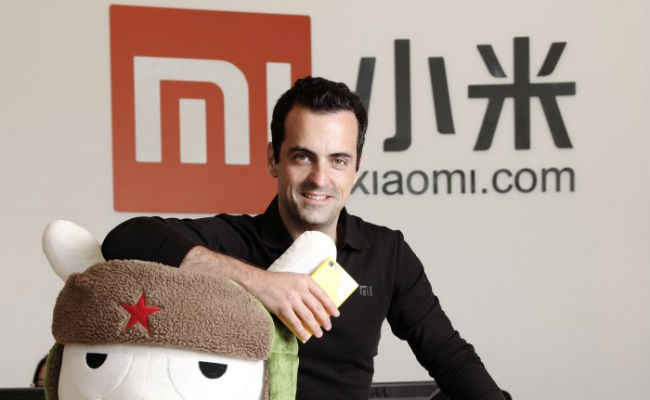 Hugo Barra, Vice President of International, Xiaomi
According to Bin Lin, founder and CEO of Xiaomi, Barra's job entails deciding which country the company should launch their smartphones in next. The 37-year-old Barra was the product spokesperson for Android, appearing at the Google I/O and was involved in the Android ecosystem up till Android KitKat, after which he left Google to join the Chinese start-up.
Barra definitely brings a wealth of experience and knowledge to Xiaomi, which should be useful in the company's expansion. While Xiaomi smartphones run on the MIUI interface, it is based on the Android 4.3 Jelly Bean operating system.
MIUI
While we're on that, let's talk a little bit on Xiaomi's UI. The MIUI has been often said to be easy to use and learn, by many a critic. Sounds like something that Indians are really interested in, doesn't it? Reports have claimed that a majority of users in China have adopted the MIUI on their non-Xiaomi phones as well.
The UI is similar to Apple's iPhone, with no app drawer, like the one seen on other Android phones. In India, users would find the UI somewhat similar to the one Lenovo uses on its smartphones. Also, having been used to the regular UIs, like samsung's Touchwiz and others, MIUI may be a bit tough for the Indian market to adapt to. That said, it is also a fresh new look at Android, which is definitely needed right now.
In the later versions of MIUI, Xiaomi had been getting rid of Google Services, owing in no small part to Chinese censorship and also to boost its own OS. Apps are available in China through the company's Mi Store. The MIUI though is fully capable of supporting apps that from the Google Play Store.
Apps
If you were wondering what else Xiaomi got right, here's another example. The smartphone revolution has often been attributed to the app ecosystem that OSs like Android and other boast. In January this year, app analytics firm Flurry noted that in China, Xiaomi users spend 7% more time using apps than Apple iPhone users. The company drew the comparison with the iPhone because it had, in the past six years, beaten every Android phone that it had been tested against, on app usage.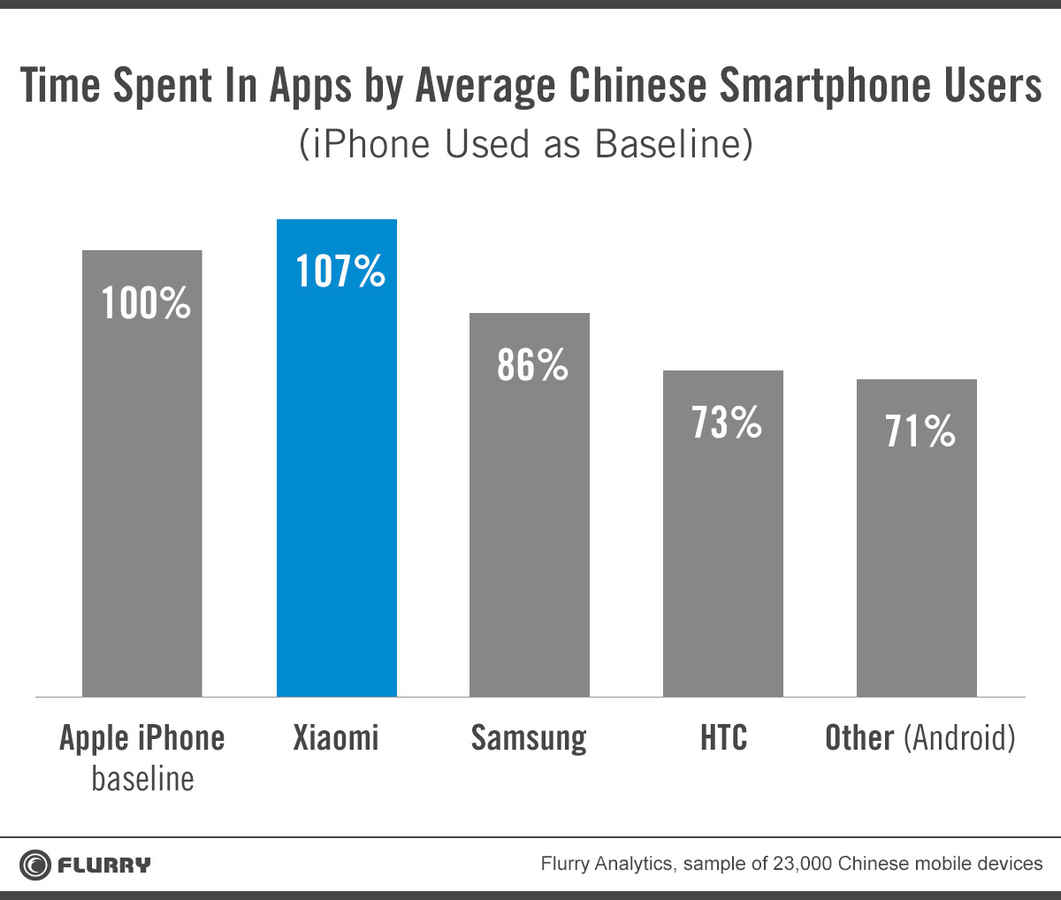 The firm noted that the large high resolution screens that Xiaomi provides on its devices, makes users in China spend more time on media and entertainment apps. Can the same happen in India? For this we need to answer two questions, the first of which is do we have a lack of big screens with high resolutions in India. The answer to that would be a definitive no. The second and more important question though is do we have the screen specs that Xiaomi is offering at the price that it's asking? The answer to that is no, which is what may work in Xiaomi's favour, just like it has in China.
Xiaomi model
CEO Jun has often called the company's strategy of selling high end phones at lower costs, the 'Xiaomi model'. The model has worked for them in China and Xiaomi has also launched in other South-East Asian countries, with the most recent being in India. The company has also been looking at Brazil and other areas, but is largely going to concentrate on emerging markets right now. In the future though, Xiaomi will have to take its business to established markets in Europe and America, which is when it will pose an even bigger threat to companies like Samsung, Apple and others. Author Gordon G Chang, writing for Forbes, called Xiaomi's strategy for going global, the "business equivalent of Mao Zedong's capture-the-cities-by-controlling-the-countryside strategy that proved so successful in the Chinese civil war in the 1940s".
Agree or disagree, it is hard to ignore the achievements that Xiaomi has had in its comparitively short time in the market.