Airtel's widely rumoured VoLTE network is live, making the telco only the second in India to offer Voice over LTE. While this is indeed a notable development for the Indian telecom market, it doesn't automatically mean there will be benefits for consumers. To be clear, VoLTE is certainly a future-facing and improved service, but you may not feel the impact just yet. Here's why.
Device support
Currently, Airtel's website details only a few smartphones that will support the company's network. For the market leader in Indian telecom, this seems like a rather limited rollout of LTE services. Here are the phones that support Airtel VoLTE as of now.
Apple iPhone SE, iPhone 6, iPhone 6 Plus, iPhone 7, iPhone 7 Plus
Samsung Galaxy J700 (J7), Galaxy A800 (A8), Galaxy J2 Pro (2016)
Xiaomi Mi Max Prime, Redmi Note 4, Mi Max, Mi 5
Gionee A1
Oppo F3 Plus
One of the first requirements for using VoLTE calling is a VoLTE capable smartphone. In the current smartphone ecosystem, that covers almost every major smartphone launched in the past 24 months. While support from the manufacturer (device) end isn't an issue, VoLTE compatibility also depends on the telcos end.
Why does Airtel support so few devices right now?
Support on your device covers the hardware aspects of VoLTE. From the service provider's end, VoLTE is a software feature as far as you (the user) is concerned. Voice over LTE is based on something called the IP Multimedia Core Network Subsystem (IMS). This is a framework that serves as the backbone of a VoLTE enabled network. This IMS framework also allows VoLTE to interoperate with current circuit switched networks, which are the legacy networks your 2G and 3G services were based on, including voice calls.
A VoLTE network, on the other hand, is a packet switched network. To understand the difference between a circuit switched and packet switched click here.
Back? Now that you know the difference, you know interoperability is an important aspect of good VoLTE support. In Airtel's case, the company has incredibly wide coverage with its legacy networks, so the comparatively newer LTE networks will have to fall back on them from time to time. If you read the story linked above, you'd know that VoLTE calls will drop the minute you lose LTE connectivity.
To ensure that this doesn't happen, the VoLTE standard provided a functionality called Single Radio Voice Call Continuity (SR-VCC), that ensures interoperability. Imagine a man, sitting and monitoring your movements. This man's job is to make the necessary changes (on the network end) whenever you're leaving LTE coverage while on a VoLTE call. That's exactly what the SR-VCC ensures, minus the man. With SR-VCC, an LTE mobile tower recognises that you're about to leave its coverage and starts a whole new connection over the legacy networks, to ensure that your call doesn't drop. To be sure, Jio has to have the same setup on the backend, to ensure interoperability.
This is too difficult to understand!
We do apologise for that, but the above explanation was important to explain why Airtel doesn't support a lot of devices yet. You see, the IMS framework and its accompanying technologies make for a whole new IP networks. These networks are accessed by what is called a "Gateway", which is literally the entry way to a particular IP network. Unknowingly, you access these gateways every day from your mobile phone.
To make it simpler, remember how telecom service personnel say they're sending "Settings" to your handset, that you must install? What they send is an APN (Access Point Name), which is literally the name of a Gateway. Essentially, this is the brick wall separating platform 9 and 10 from Platform 9 and ¾ (from the Harry Potter series).
Your phone already has the necessary APNs required to access Airtel's LTE network. What it doesn't have is the APN that will access the private VoLTE network. Airtel could just make the network public, but that would make it insecure. As a result, the company has to add these new APNs to its Radio Interface Libraries, which is the interface between your phone's modem and Airtel's network.
That, in turn, will differ based on the chipset your phone uses, so Airtel indeed has a big task at hand. It has to provide for the n number of chipsets our phones run today. This also explains why it was so easy for the company to add support for so many iPhones. Apple's devices don't differ a lot in terms of the chipsets and modems used. From the looks of it, Airtel also has support for the Snapdragon 625, Snapdragon 652, MediaTek Helio P10 and MediaTek Helio P20. While we do not have official confirmation on this, one could reasonably expect Airtel VoLTE support on Qualcomm and MediaTek's 2016/17 chipsets soon enough. This is probably also the reason why Samsung's Galaxy flagships aren't supported, since they sport the company's own Exynos chipsets in India.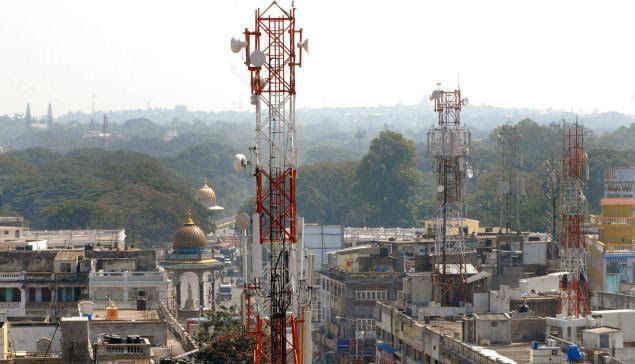 It takes so much to just get support! Do I actually gain anything with VoLTE?
In a word, the answer to that question is yes, but admittedly, the benefits of VoLTE to Airtel are far more (in the long run) than to you, the consumer.
HD Calling
VoLTE enabled HD calling, meaning it allows more audio frequencies over calls. As a result, overall voice quality is increased. Many older devices also support HD voice over 3G, and interoperability on Airtel's network ensures that you get HD voice on such phones as well. This is the only tangible benefit for you, from a VoLTE network.
No drop in background data speeds
You make another gain with VoLTE support. You know how transfers or downloads slow down when you're on call sometimes? That's because circuit-switched networks drop connectivity to 2G/3G when you're on a call. With VoLTE, your phone remains on an LTE network, meaning data transfer speeds are still the most Airtel can provide.
Rich Communication Services (RCS)
You've probably heard of RCS before, and while you do get a shot at this, smartphone users won't care much. RCS can be enabled over the VoLTE network by telcos themselves. You may not be familiar with the term, but RCS basically covers things like iMessage, WhatsApp, Skype and more. All the features these apps offer, can now come directly from Airtel. Of course, it'll need a supporting app, network support and device support. Truth be told, it's basically a way for Airtel to battle WhatsApp and other services, and has less meaning for you.
You may soon get an app from Airtel that gives you video calling, instant messaging and so on.
Faster calling
Another benefit that you're likely to ignore is faster call connections. A VoLTE network connects calls faster than the legacy networks. But, given that calls connect within seconds anyway, it's unlikely that you will notice any difference.
Better battery life
In our opinion, there's a one percent chance that you will notice the above benefits. But, this next one will certainly make no difference to you. That's because it will come into play only when we're on VoLTE only networks. The idea is that battery life over calling will be better on VoLTE, since your phone is not changing networks at all. Research says that VoLTE phones, on VoLTE calls, offer better battery life than others.
So, Airtel did this for Airtel, right?
Yup, that's pretty much true. It's easy to list down some benefits of VoLTE calling on your phone, but truth be told, HD calling is nothing compared to the benefits Airtel will draw from this. Over the longer term, VoLTE frees up spectrum for Airtel, and it can redo its 2G and 3G networks into LTE versions instead. With voice moved to the LTE bands, Airtel frees up spectrum (it already owns) to offer other services and boost its revenues.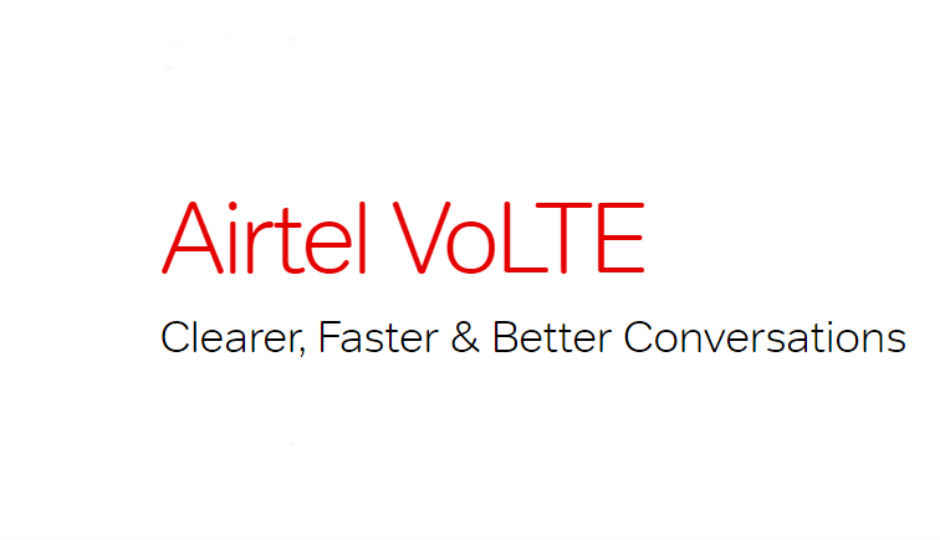 It's unfair to say that consumers will have no benefits from VoLTE, but Airtel's benefits outweigh your by miles. Of course, that doesn't really matter either, since Airtel's VoLTE benefits are coming to you without any additional cost. The telco also said that VoLTE calling data will be charged to voice plans, rather than data. So, you can keep accumulating data over months on Airtel's networks, while still making as many calls as you want.