If there's one company that invokes nostalgia in today's world, its Nokia. From our very first mobile phones to much of our first experience with mobile internet and even mobile photography, the Finland-based company remained our prime favourites for much of the beginning of this millennium. However, the advent of Android and Nokia's momentary refusal to switch to Android saw its decline in sales and popularity. A partnership with Microsoft for introducing Windows Mobile-powered smartphones and the eventual takeover failed commercially, and 2016 saw the eventual "death" of the Nokia brand as we knew it.
However, with Microsoft fading out Nokia and its Lumia line of smartphones from its business, words had already begun of a possible comeback by Nokia. Enter, HMD Global Oy. The Finnish company that has its headquarters right in front of Nokia's global headquarters in Finland was formed in May 2016, after acquiring Microsoft's feature phone business, Nokia's old mobile business and a licensing agreement. This allows it to make smartphones, and use the legendary Nokia brand on the devices.
So, who is HMD Global? What are their plans? Can we really expect smartphones from Nokia that will be equivalent to the innovative, practically indestructible and fun-to-use devices that the likes of Nokia N-series, Prism, XpressMusic and more, were?
A company that derives its dna from Nokia
Some may argue that the new Nokia phones are not really Nokia. Interestingly, HMD Global is actually more Nokia than you would imagine. The company's hierarchy includes CEO Arto Nummela, President Florian Seiche and Juho Sarvikas. Of them, Nummela was involved with Nokia since the mid-90s for product development and marketing, Seiche led sales and marketing, and Sarvikas was also among the hierarchy for product management, all at Nokia.
Looking beyond the Nokia lineage, each of them have been involved with Nokia and Microsoft during their botched partnership, and have individually had years of experience as executives in companies that have been pivotal in the evolution of mobile communication. Take HMD Global's President Florian Seiche, for instance, who was with Siemens, Orange (now Vodafone) and HTC before his stints with Nokia and Microsoft.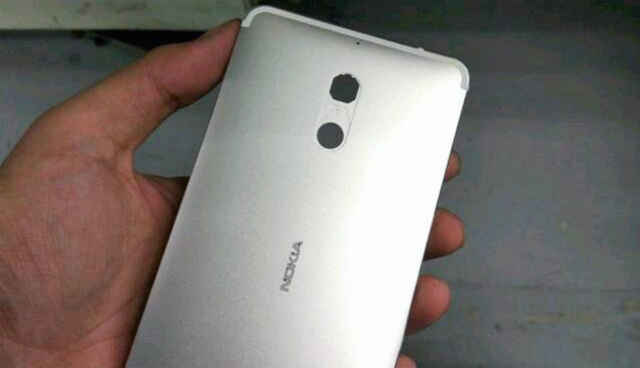 HMD Global's DNA is heavily ingrained in the Nokia of old days
While HMD Global Oy is strictly centered around Nokia and the resurgence of the brand, the company's leadership infuses confidence of sorts regarding the dna of HMD Global, and how Nokia's return will shape up to be. As CEO Nummela stated in an interview with The Economic Times, "Every product, marketing, will be the true to the Nokia brand and the foundation of it. Stability, quality, reliability and then we're bringing in innovation where it matters the most for consumer, and removing the clutter. This will be seen through Nokia lineup coming to life again."
HMD Global has also declared worldwide operations, and its very first product, the Nokia 150 feature phone, has been released globally. We are not yet sure in terms of the infrastructure being used by HMD. At its peak, Nokia owned an extensive network of manufacturing and assembly units, and it will be interesting to learn about how the new phones will be made. We reached out to HMD Global Oy, and as of now, are waiting for responses on further details of its specific operations.
What kind of phones can we expect?
Well, for one, we will finally be privy to Android phones by Nokia. On the other hand, we literally know very little of the new devices. One name that has been around for a while is the Nokia D1C - a name that we are quite certain won't make it to the commercial release. As of now, the Nokia D1C is expected to be a mid-range smartphone, powered by the Qualcomm Snapdragon 430 SoC, options for 2GB/3GB of RAM, 5-inch/5.5-inch screen sizes, 13MP/16MP rear camera options, 8MP front cameras, 16GB native storage, and run on Android Nougat customised with Nokia's Z launcher.
All of this hints at a budget smartphone, and recent reports point at pricing between Rs. 9,999 and Rs. 12,999. Meanwhile, another unspecified rumour suggested a flagship device running on Qualcomm Snapdragon 820 SoC with options for 5.2-inch or 5.5-inch Quad HD OLED displays. There has also been words of a highly inexpensive variant that may run on the Qualcomm Snapdragon 200 SoC, 1GB of RAM and Android Nougat. Till now, though, none of these seem too concrete, and the most plausible speculation right now seems to be the Nokia D1C.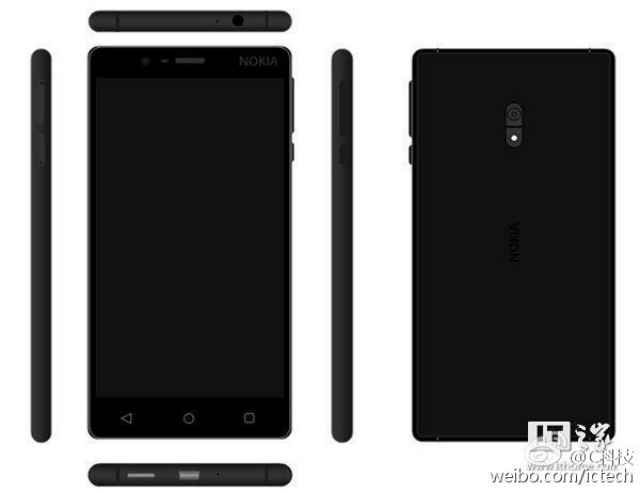 The Nokia Android phones: Somewhat Lumia?
Amidst all of these, is CEO Nummela's promise that the key differentiator will be the brand Nokia's emotional connect with the audience. While expecting an Android-powered Nokia smartphone with the build and design of, say, a Nokia N82 or Nokia N93i would be a distant dream, we may actually see HMD sticking to the Lumia design language. In recent memory, the Nokia Lumia 520 was a major success, offering a sturdy build with neat, funky appeal. Other devices like the Lumia 830 also had good designs, from which HMD/Nokia may take cues.
Will the new Nokia-branded smartphones house familiar designs? The leaked renders do not seem to suggest so, but it's never too far-fetched for wishful thinking.
When do we see the first Nokia smartphone?
While a release date has not yet been specified, HMD Global will reportedly be present at the Mobile World Congress in Barcelona, in February 2017. A recently published memo pointed at a major focus on smartphones, so we do expect a global launch at around the same time. As of now, HMD Global has not given out further information, and we wait to hear the first official announcement.
Until then, we're all waiting for the epic, long-awaited launch of Nokia-branded phones, powered by HMD Global.