Thanks to its partners such as Qualcomm, MediaTek and Apple, ARM's technology and architecture pretty much powers an incredible majority of today's smartphones, tablets and embedded devices. We got the chance to chat with ARM India MD, Guru Ganesan about where he thinks ARM stands, its future plans and the competition and ecosystem.
Intel is clearly scaling up its presence in the mobile SoC segment. Is ARM concerned?
Guru Ganesan: So, ARM does not make chips, our partners do that. The most important thing in this segment is power and cost and our partners are happy with our technology today because we deliver both efficiently. Even with Intel's recent developments, it is still struggling in the mobile and tablet segment primarily because of the power hungry requirements of its processors.
We're different than Intel. What is important for our success is the ecosystem we have developed. There are more than a thousand companies participating in our ecosystem and by that I mean partners who've directly engaged with us for licensing, building SoCs, developing operating systems, apps, all of them. So, they all come together and build products.
Everyone thinks of us as a mobile company but if you look at the recent past, our partners shipped 2.7 billion units in Q2 out of which less than 50% was related to mobile, about 35% was related to embedded, home technology was about 5% and enterprise was about 20%. Essentially our volume is coming from the different segments that we cater to and not just one particular segment. If you look at the way our partners have succeeded, it's astounding but in the PC industry it's difficult to have that kind of margins. The majority of the profits go to Intel but its partners like Dell, HP and Lenovo make very little.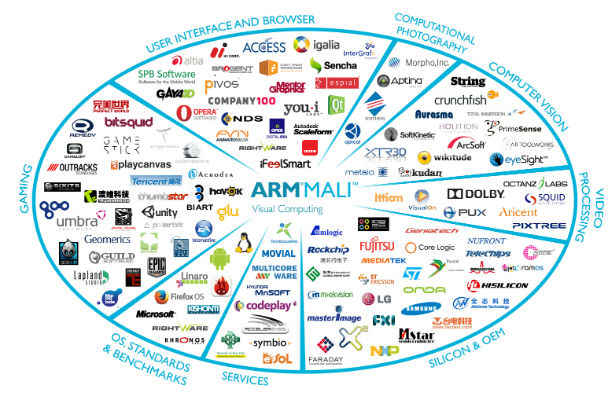 So in the ARM ecosystem, we work together, we compete against each other and we come out with better products. ARM's success depends on our partners' success because we get royalties from them and as long as our partners continue to do well, so will we.
Isn't there a dearth of competition in the ARM ecosystem? Apart from MediaTek and Qualcomm, there don't appear to be many success stories.
Guru Ganesan: Yes, Qualcomm is a big player, there will always be big players and we want big players in our ecosystem because their survival will depend on our technology...
But won't that lead to a lopsided relationship between ARM and Qualcomm?
Guru Ganesan: No, it may take up a sizeable percentage of the overall numbers but there are many other players as well. We have names like Apple and Samsung but I'd like to reiterate that the presence of big names is good for us. However, at the end of the day, the products have to offer value for money for success to follow. Also, whenever one company makes too much money in a segment, the competition is sure to follow. Just like MediaTek, we expect more players to enter the segment.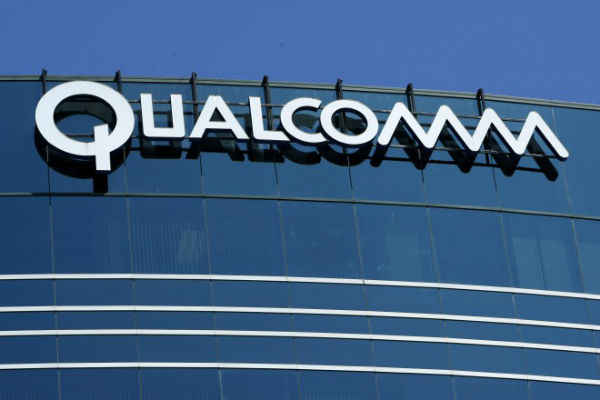 Even ARM has a massive majority hold on the mobile segment but we can't be complacent about where we stand. Intel has been trying hard for the last five-six years to expand in this segment and I expect it will also eventually grow because its existing market is shrinking and nobody wants to stay in a shrinking market. That will be good for the mobile industry and consumers and it will keep us on our toes so that we continue to explore new opportunities and innovate. On the converse, whenever we get the opportunity to enter the server or PC market, or our partners explore those opportunities, we will work towards that goal.
So, I don't see an issue with one company having a larger share than others.
Where do you think the embedded or IoT segment is headed? Are segments like home automation and car technology significant for ARM?
Guru Ganesan: Absolutely. That holds big potential for us in the future and ARM processors are already in a lot of wearables, in home technology such as NEST which was acquired by Google, and many other similar products. If devices in the home have to operate on a battery and stay economically feasible, ARM processors have an advantage because of our low power consumption and cost. We also recently announced mbed OS for use in embedded devices and it will help in the adoption of IoT devices.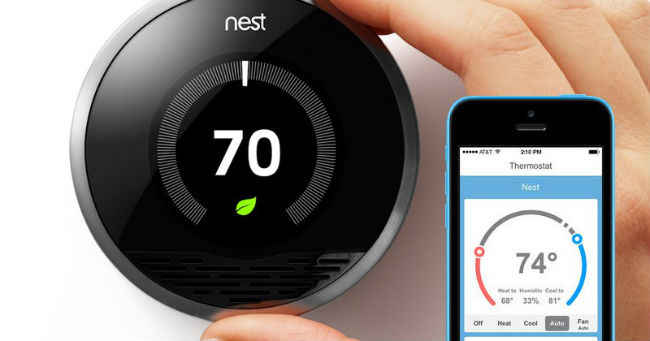 Let's talk about mbed OS vs. Android. Is mbed OS designed to compete against Android in the IoT segment?
Guru Ganesan: Yes. In the embedded segment, we need a better designed OS with a focus on power consumption and mbed OS is that solution. Most devices in this segment already run on ARM processors and the mbed OS should further help our partners to make better devices. IoT is itself an evolving segment and it is up to the manufacturers to come together and standardise it while also compete with each other to bring more features into the segment. IoT is a segment that will see a lot of variety in terms of product design and operation so there needs to be some standardization as well. With mbed OS we are providing a solution for our partners to help them develop products faster.

In what aspects does mbed OS actually beat Android? Why did ARM develop it?
Guru Ganesan: It's too early to say. mbed OS is much more suitable for the segment and we've been developing it internally for quite some time. While I don't know the exact details about how Android differs from mbed OS, our solution is a natural fit especially since our hardware already powers a lot of embedded devices and therefore is an extension.
Where does India stand in terms of ARM's global operations?
Guru Ganesan: So, India has ARM's second largest design center in the world after our headquarters in Cambridge. ARM is not a huge company but the kind of impact we have on the industry makes people think we are a 30,000+ company but in truth, globally, we only have about 3,000 employees out of which about 400 to 500 work in India. We have a lot of talent in India and we also attract a lot of the folks who left India about 15 to 20 years ago, who end up coming back to the country to work with us.
What is the roadmap ahead for the ARM v8 64-bit SOC?
Guru Ganesan: We've been developing the 64-bit architecture since 2007. We've managed to license it out to many of our partners and have gained a lot of traction in both the enterprise and (now) smartphone markets. We have full confidence in our partners and that they will see the segment forward.