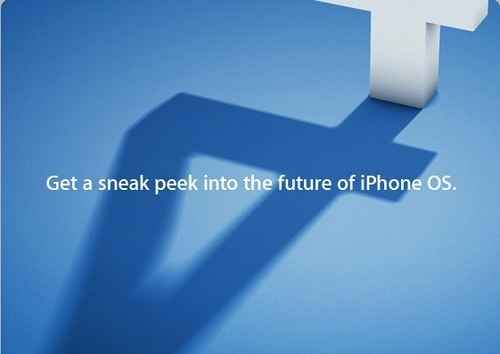 The Sneak Peek of the iPhone OS 4 just concluded, and Digit is here to give you the lowdown in a unhurried manner (thank you, Jacqui Cheng from Ars Technica):
Steve Jobs started off the proceedings by sharing his excitement with the press of how well the iPad was received, and even quoted from some early reviews. He then provided some interesting statistics, highlighting Apple Inc.'s awesome reach and popularity, in terms of the iPad, iPhone, iPod Touch, and App Store:
As of today,
1) Over 450,000 iPads have already been sold
2) Over 600,000 iBooks have been downloaded
3) Over 3.5 million iPad applications have been downloaded
4) Over 4 billion applications have been downloaded from the App Store since its inception
5) There are over 185,000 apps in the App Store, (3,500 of which are iPad apps)
6) Over 50 million iPhones have been sold
7) Over 85 million iPhones and iPod Touch devices have been sold
It was after this that the real beef was seen - the preview of the iPhone OS 4; the 'Sneak Peek' of the year, one that we have all been waiting for. First off, the Developer Preview of the iPhone OS 4 is out, and it can be downloaded from developer.apple.com.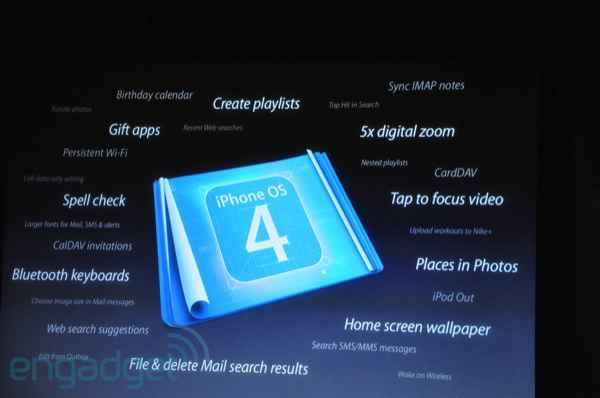 Seven of the most major new features of the iPhone OS 4 were detailed by Steve Jobs and Scott Forstall, as well as Pandora founder Tim Westergren and Skype's Head of iPhone Development David Ponsford, and they were called "Tentpoles". These 7 tentpoles were:

1) Multitasking
2) Folders
3) Enhanced Mail
4) iBooks
5) New Enterprise Features
6) Game Kit
7) iADs
Before we get started detailing these "7 Tentpoles", it should be noted that these are apparently just 7 of over 100 new features and 1500 new developer APIs. As Jobs, Forstall, and the rest said many times during the presentation, it will be very simple for developers to create products for the new OS, with old iPhone 3.2 programs being easily updated for the iPhone 4.0, and Apple providing assistance in the form of APIs at every step. Apart from the 7 mentioned Tentpoles, Steve really wanted to show everyone how you can now change your wallpaper of you home screen or lock screen, independently, or together. Great stuff?

1st Tentpole - Multitasking: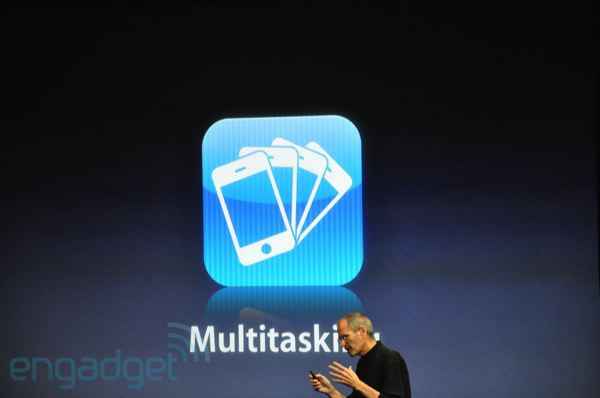 It has been something that we have all been waiting for, and have been complaining of its lack for longer than we can imagine, and yes, 3rd party apps will also be supported by the feature, and the iPad will also get it, but more on that later on. According to Jobs, this will not be a hashed attempt to implement the feature into the OS. As Jobs eloquently put it: "We weren't the first to this party but we're going be the best." Jobs said that it would have been really easy to implement it in a way that drained the battery or slowed down the device, reducing the performance of the foreground application, but they wanted to do it right. "It took us a little longer, but we figured out how to do it", by looking at thousands of apps, and distilling what it would take to run them in the background.

How will it work? The example used by Jobs to introduce the feature was: a mail has been received by you, and you click on a URL in it, which takes will take you to the Safari browser. You can now return to the mail, or go to any running application really simply: by double clicking the home button, which will result in a dock will appearing below, showing you the active applications currently running (pictured below). You can switch back and forth, without losing data in any application/game.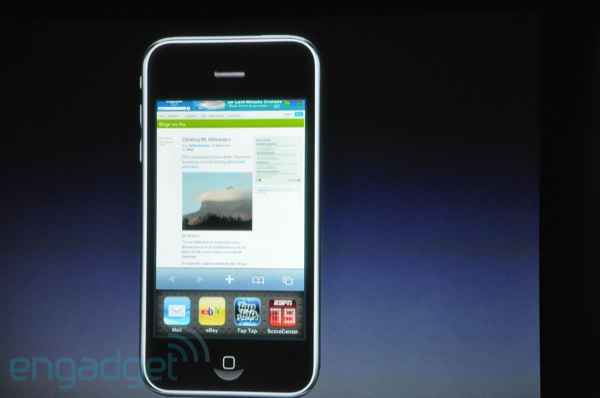 What do developers need to do? Not much, they can easily integrate the simple APIs - apparently just a few lines of code - to their programs to allow them to be switched between without data or state loss.
Here are 7 (yes, they seem to love that number) highlights of the new multitasking feature:

1) Background Audio: Pandora – A very popular Internet Radio service, was demoed at the presentation, with Tim Westergren showing the packed room how you could continue listening to Pandora while browsing the internet, downloading content from iTunes, and more. The demo also showed how you could use iPod like controls to control music on the locked screen if you simply double tapped the home button
2) VoIP: Skype – The world's most popular VoIP service, was also demoed, with David Ponsford showing how you could remain on a call and also receive texts while switching between apps or opening new ones, even when Skype was in the background.
3) Background Location: Location aware software can also run in the background, such as GPS-based turn-by-turn navigation software (like TomTom) or social networking sites (like Loopt). The phone can also keep track of individual cell towers. Privacy however is of very high to Apple, and users will get to know if any application is using the GPS or broadcasting your location, with an indicator on the status bar. You can enable/disable location on a per-app basis.
4) Push Notifications: A service that has been described before, this will allow programs, even 3rd party ones, to notify you of any changes (mail alerts, stock prices falling below a certain point, wicket lost in your game of cricket) by showing up as a translucent message on top of whatever you were doing.
5) Local Notifications: Get to know about events, alarms, schedules while using other applications, without using Apple's servers.
6) Task Completion: Some programs take time to complete a task, and it can occur in the background, such as uploading a photo or attachment
7) Fast App Switching will be easy for developers to adopt, but will also allow applications to move to the background and idle there without using any CPU power. Games/applications will save states automatically when put into the background, and resume automatically.

2nd Tentpole - Folders: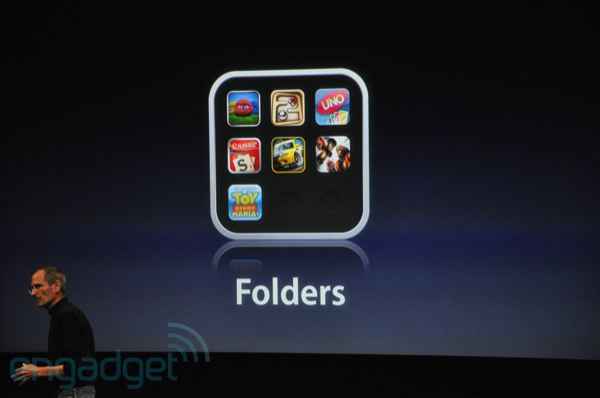 With more than 185,000 apps to choose from, and hundreds of apps on any iPhone or iPod Touch, users have always had a hard time finding their desired application easily, and an even harder time avoiding clutter. To help organise things, Apple has introduced folder categorization, which works intuitively, with Drag and Drop UI, and intelligent naming. How?

1) Push a finger on the app icon and it will start to shake. You then just have to drag it on top of another icon (or once created, a folder), and a folder is created that is automatically named by the app category. You can rename later if you want.
2) In this manner, you can have up to 2,160 apps on your iPhone, a big jump from just 180
3) The folders will also show little mini-icons of what applications they contain, making it easier to find what you are looking for.

3rd Tentpole - Enhanced Mail:


After folders, possibly the most expected feature to have been designed, users will now enjoy enhanced mail functions, such as:

1) Unified Inbox, which lets you manage multiple e-mail accounts in one place
2) Support for multiple Exchange accounts
3) Fast inbox switching – if you want to focus exclusively one account at a time, and fast
4) Organisation by thread – An email with a thread will have an indicator showing that, along with the number of messages associated with it
5) You can also now able to open attachments directly in the mail, by choosing which app to open it with.

4th Tentpole - iBooks: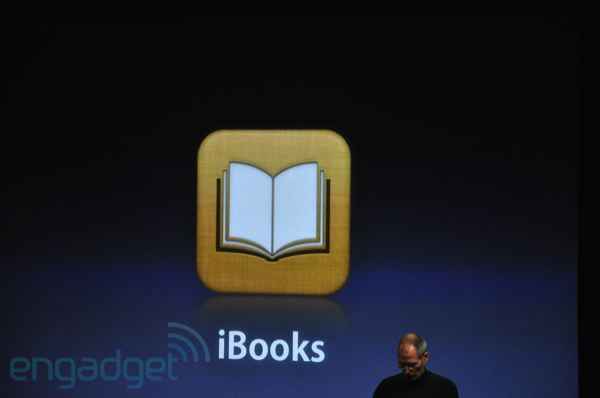 Perhaps the most underwhelming tentpole, this one will not make the tent collapse if removed. You can now enjoy iBooks on your iPhone just like the iPad, but in a smaller version. The bookshelf and store are exactly the same as on the iPad. Perhaps the only exciting thing about it is that once you buy an iBook on you iPad, you can use it on your iPad, iPod Touch, and iPhone. This will also allow wireless page syncing between devices, so that you never forget which page you were on when switching between devices. You will also get free Winnie the Pooh book. Great!

5th Tentpole - New Enterprise Features: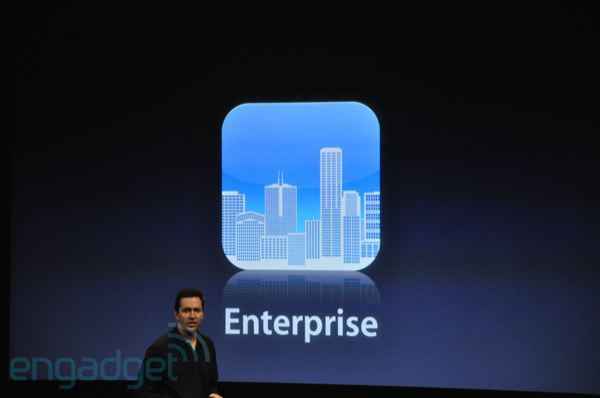 According to Scott Forstall, more than 80% of Fortune 100 companies use iPhones as their mobile devices. Here are the latest features that they can enjoy:

1) Better data protection – Lets you encrypt all of your e-mail and attachments with your pin code. Apple will also make APIs available that will allow developers to encrypt data inside their apps too
2) Mobile device management – Something that has been very popular demand from enterprise customers, this will allow for enterprise solutions to easily manage the deployment of many phones within the company
3) Wireless app distribution – Another very popular demand, this will allow enterprise users to distribute custom/3rd party applications wirelessly anywhere in the world from their own servers to other employees, without being required to plug in anymore
4) Multiple exchange accounts on a single phone (as shown before)
5) Exchange Server 2010 support
6) SSL VPN support from Juniper and Cisco
6th Tentpole - Game Center: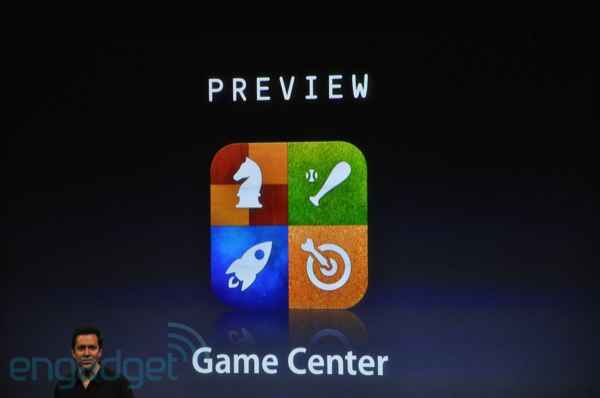 Just shown as a preview, this will change a lot before it appears in the hands of the public. But as the iPhone enjoys more than 50,000 games, it is a platform that is very competitive when compared to other handhelds like the PSP (2500 titles) and DS (4500 titles). Deemed a social gaming network, with Game Center you can challenge/invite your friends to games, and also enjoy automatic matchmaking where others of similar ability in a game will be found and put together. Leaderboards and achievements will also be a feature.
7th Tentpole - iADs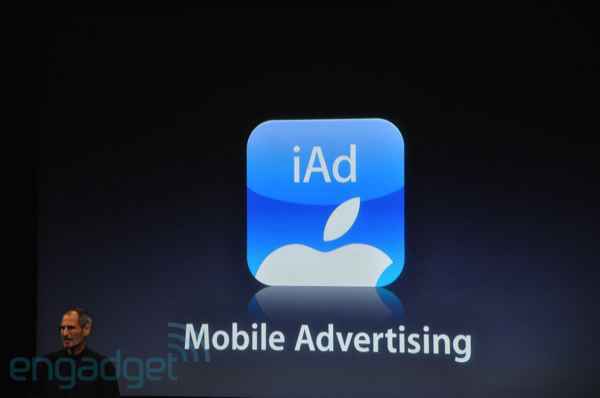 Steve Jobs took over the presentation of this, the final tentpole, from Scott Forstall, and seemed very, very enthusiastic about giving iPhone users advertisements! We can't wait Steve! Well, according to Steve, to help developers keep free applications free, or to help them earn revenue (yes let's forget Apple's revenue), this is a great feature. "iAD Mobile Advertising" is apparently something that will allow a user to search for what he wants and requires. Let us just quote Steve here, on these relatively abstract advertising practices and how they will be put into practice.

"We have a lot of free or reasonably priced apps... we like that, but our devs have to find ways to make money. So our devs are putting ads into apps, and for lack of a better way to say it, we think most of this kind of advertising sucks...

"When you look at ads on a phone, it's not like a desktop. On a desktop, search is where it's at. But on mobile devices, that hasn't happened...

"Search is not happening on phones; people are using apps. And this is where the opportunity is to deliver advertising is...

"The average user spends over 30 minutes every day using apps on their phone. If we said we wanted to put an ad up every 3 minutes, that's 10 ads per device per day. That would be 1billion ad opportunities per day...

"This is a pretty serious opportunity, and it's an incredible demographic. But we want to do more than that. We want to change the quality of the ads too...

"You know the ads on the web -- they're eye catching and interactive, but they don't deliver emotion. What we want to do with iAds is deliver interaction and emotion...

"So that's what iAd is all about. It's about motion plus interactivity. The ads keep you in your app. Today when you click on a banner ad, it yanks you out of your app and throws you onto the advertisers' web page. So people don't click on the ads...

"Because iAd is in the iPhone OS itself, we have figured out how to do interactive and video content without ever taking you out of the app...

"For devs to add this to their apps is really simple. They can do it in an afternoon. Apple is going to sell and host the ads, and we're going to do a 60/40 split...

"[As a demo] We've taken some brands that we love and made some ads for them... we made some fun ads, these are not endorsements."

Steve then goes ahead to show completely interactive ads, written in HTML5, which are almost like miniature applications inside applications. This will give advertisers plenty of opportunity to catch your eye, without making you quit your application.
So, that's it for the 7 Tentpoles of the iPhone OS 4, and according to Apple, this is just a sneak peak, 7 out of 100 new features that use just a little out of 1500 developers APIs.
Finally here comes the other news we have all been waiting for, when will we get to see this?
iPhone and iPod Touch users will get the iPhone OS 4 by this summer (the American Summer). However, it is to be noted that only the iPhone 3GS and iPod Touch 3rd Gen users will get all the above listed functionalities. iPhone 3G and iPod Touch 2nd Gen users will get many of the functionalities, and so far, what we know to be missing is multitasking. Really sad news for iPhone 3G and iPod Touch 2nd Gen users. Apparently the hardware will not be able to support all the features.
iPhone OS 4 will come to the iPad this Fall. This will certainly remove all those complaints of lack of multitasking that the iPad has faced!
Another update from Steve was to confirm that the international iPad launch was still the end of April.
As a developer, if you want to learn more about the APIs and how to code for the new iPhone OS 4, log on to http://developer.apple.com/technologies/iphone/whats-new.html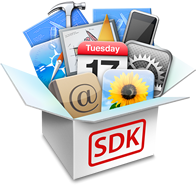 Image courtesy: Engadget.com