Smartphone usage in India has ballooned to a point where almost everyone who has on online presence uses the device. Most of these devices are powered by chipsets made by a handful of companies. Some of the biggest names include - Qualcomm, Apple and MediaTek, but Samsung with its Exynos and Huawei with its HiSilicon are catching up quick. Amidst this, Chinese chip-maker Spreadtrum has been doing relatively well powering feature phone and budget friendly smartphones. The company was among the top ranks when 3G was prevalent in India, but with changing times, goals and expectations need to change.
To find out what Spreadtrum is up to, we talked to Neeraj Sharma, Spreadtrum Communications' Head of India Operations on the subject. An Engineer at heart, Sharma has a penchant for mobile processors and thus knows the nuances of the current smartphone ecosystem. He told us that we can expect dual camera phones under Rs 10,000, 4G feature phones and a working 5G network by 2018 from the company. Below are the edited excerpts of our interactions with Sharma.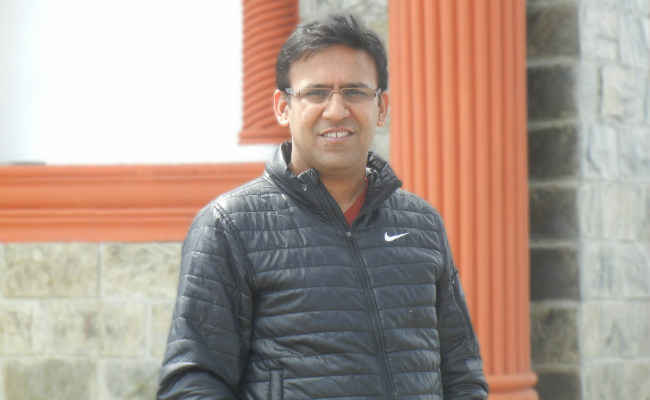 Digit: What is your main focus area right now? Is it 4G smartphones or TD/CDMA?
Sharma: TD/CMDA was a 3G standard for China. But that market is now over as now everyone including them have shifted to 4G. Currently, 4G has been our key area of focus right from 2013-14. We haven't invested too much time in the feature phone segment as that is already our forte. Our last feature phone chip released back in 2013, but now we are bringing out a replacement.
Digit: Do you think that the Feature Phone market is slowly coming to an end?
Sharma: I would say that the feature phones are on a downward trend, but it will take more time. While the market share of feature phone is going down, the numbers are pretty stable. Still, smartphones are growing at a good pace and will be the dominant communication device in the future. That being said, feature phones will continue to sell in India for at least a couple more years, reasons for which are many, which is why we are focussing on the 4G feature phones as well.
Digit: How long do you think it will take people to shift from feature phones to smartphones?
Sharma: Smartphones are already picking up the pace, but if I take a guess, feature phones will remain in the market till 2019.
Digit: Is Spreadtrum currently focusing on smartphones or feature phones, or is it a balance between the two?
Sharma:
We are definitely focussing more towards smartphones, but this year we have focussed a lot on 4G feature phone. We actually started promoting this concept last year in April and we got a some positive response. This makes a lot of sense for a service provider like Reliance Jio which has a pure LTE network. So, if they want to cater to the feature phone subscriber base, they need to have
VoLTE 4G feature phones
. Once this product is ready, there can be some iterations happening here and we don't expect the technology to evolve further, but it would still require some processing.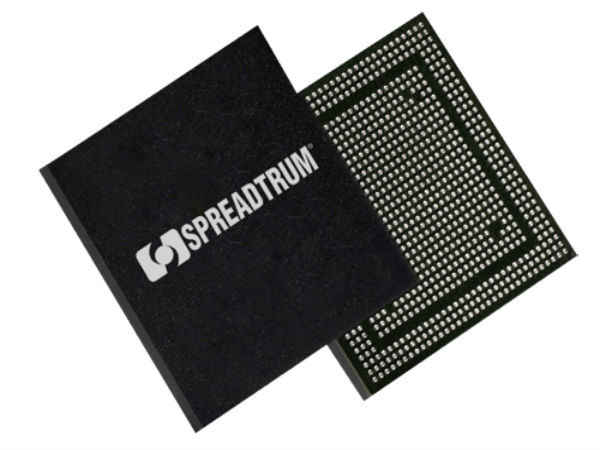 Digit: You talked about launching 4G feature phones. Who are your partners right now and what's the technology like?
Sharma: As soon as you shift to 4G, data speeds will increase. Once the data speeds are there and the first thing that comes to my mind is audio streaming. If you see worldwide trends, people are moving from storing songs to streaming. So, with 4G feature phones the consumer will not have to go to a shop to get songs downloaded and transferred in their phones. The second application will be video streaming. We are bringing out the technology and it is now up to the developers and phone makers to make use of it in the best way possible. This technology is for the people who are living and rural areas and are still unable to shift, where the speed of smartphone conversion is still slow. So, we have worked hard to bring all the 4G features in a small and restrictive, feature form factor to enable that consumer.
Digit: In India Spreadtrum is generally recognised with feature phones and budget smartphones. Where does the company stand today and what are you doing to change that?
Sharma: We have been working in the smartphone market since 2013 and we have been fairly successful. In fact, today Samsung's 3G portfolio is completely powered by Spreadtrum processors. So, you see even with Qualcomm and MediaTek in the picture we were able to create that space. With our 4G portfolio we provide features like VoLTE and other features across the range. After some time, almost every portfolio will have dual camera support. Our strategy is to bring the high end features to the masses, to make them part of mainstream.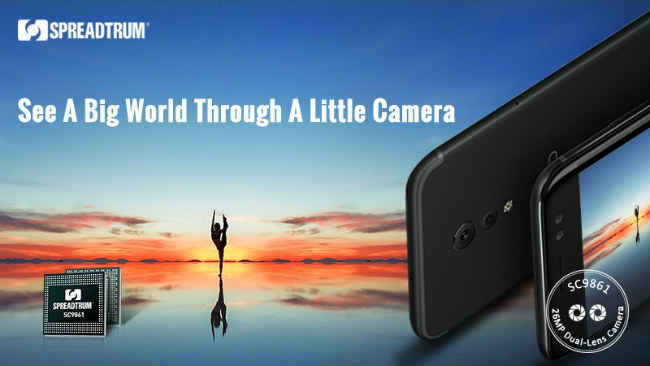 We have a good ecosystem in China and now we have a big team in India as well. This year, there is big push towards payments, security because of de-monetization and Aadhaar. So, we are trying to find better features to give us an edge here. For example, from next generation onwards we will bring Iris scanner as part of our turnkey solution. This would make the job for OEMs that much easier, reducing the time-to-market of a product.
Digit: Do you think your strength lies in the sub-10,000 rupee segment or do you wish to enter in a new segment?
Sharma: Our strength does lie in this segment. But we don't want to limit ourselves at all. This year we have an Octa-core SoC which is a high end chipset and it will feature in our new high-end smartphones. But still we wish to maintain our position in the sub-12,000 rupee segment. We have plans to bring smartphone with dual camera phones under Rs 12,000 or even under Rs 10,000.
Digit: What can you tell us about the Intel partnership you announced this MWC?
Sharma: We call this new processor as IA. So, we had two chipsets and we are going to announce another chipset next month. So, one of these is a high-end chipset and the other one is more mid-end. While bringing the more powerful IA to India will take some time, you may see smartphones powered by the less powerful version in second half of this year.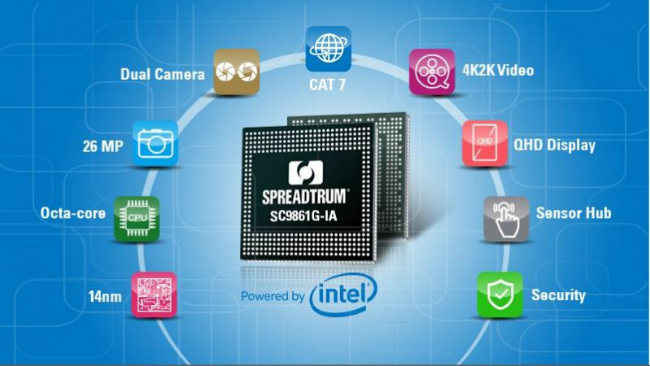 Digit: What are your thoughts on 5G and how ready is Spreadtrum?
Sharma: We plan to launch 5G in China by 2018. India will be there when the market will be ready. We are conducting the trials with operators in China. We are planning to bring 5G first in China.
Digit: Your also have research centre here in India, what value does that add to the company's portfolio?
Sharma: One of our very core team is the Camera team, which takes care of the major developments that take place in terms of Cameras. Then we have a team working on Android, research from which is implemented in the overseas market as well and then we have a field testing team for 4G among other things. We also have a small PS team which provides support to our partners.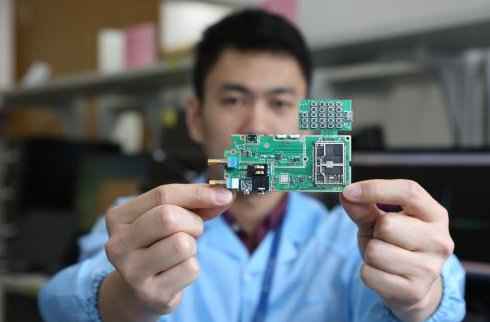 Our key team is the Hardware team. The goal with this actually is to 'design in India' rather than 'make in India'. We call it design in India and not make in India because making chipsets in India is still 20-25 years away. For companies like
Samsung
, we did most of the stuff from the Noida centre. So, in future when people can sign direct license agreement with us, then they can do the design here. They come to our labs, put their PCBs to test, debug the issues quickly with our expertise. We are working towards setting up an Audio Testing Lab as well and today we are at stage where we can start designing in India. It's still a long road ahead.
Digit: How important or relevant is India for your future plans?
Sharma: If things are working well in India, they can easily work anywhere else. We are testing all our technologies in India. A lot of this research helps us put together plans for other regions of the world, like currently we will be looking at launches in South Asia. Our 9832 series chipsets will be enhanced according to the operator requirement and will be launched in Q3. And then we will launch our Intel chipset in August. We have lined up some more launches for Q1 next year.
Digit: We have seen new players emerging in the SoC segment like Samsung, Xiaomi and Huawei. Are you planning to do go down the same road?
Sharma: Yes, we will have our own CPU in future, but that is the most I can tell you today.