The OnePlus 3 was launched about half-a-year ago, and OnePlus has already brought forth an upgrade, with the OnePlus 3T. Why? The company says its because it saw some room for improvement. We spoke to Pete Lau, Founder, OnePlus, asking for some explanations on this, his take on VR, the expected Android Nougat update, and more.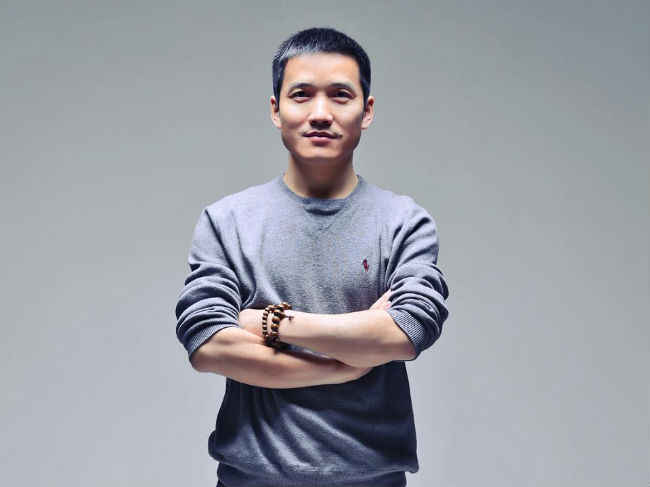 Q. The obvious question first. Why did you upgrade the OnePlus 3 so soon?
The OnePlus 3 has been launched for almost half a year, and we thought we needed to improve on the product. We thought there was some way to improve the product, which is why we did it.
Q. When we met Carl Pei last time, he had said you guys worked really hard to make the OnePlus 3 perfect. So, how does the new hardware make it better?
Technology is always developing very fast. When we launched the OnePlus 3, there was no Snapdragon 821. Now there is, and the CPU performance actually increased by about 10% and the GPU performance increased by about 5%. Some people may think that this isn't a huge improvement, but we yearn for perfection, and if we think even if we can add a little bit, we will do it.
The biggest change on the OnePlus 3T is in the battery. It has changed from 3000 mAh to 3400 mAh, and the size didn't change. The phone is as lightweight, but the battery performance is two hours more.It took us almost half a year to validify this battery. In the choice of the battery, we are like the most conservative. Our principle is that the current battery has been used for almost half a year, and while there's no problem with it, this new one is now ready, so we can use it.
Q. But OnePlus is a fan-oriented company, and you're telling them that you launched a new phone half a year ago, they bought it and you've now upgraded it. How do you justify it to those fans?
We actually listened to our fans. When we launched OnePlus 3, some fans liked Dash Charge, but they also wondered if the battery could last longer. So, taking that feedback from our consumers, we decided to use this new battery. For fans who are already using the OnePlus 3, I don't think there is a need to upgrade. But, if a person doesn't have a OnePlus phone, the OnePlus 3T is the best phone to buy.
Q. From the OnePlus One to OnePlus 3, you're now better known, but you still cater to your fans. Do you have any plans to ever cater to the first time buyers, which India has a huge number of?
Of course we will cater to those new customers. But, having said that, the fans are still our first focus. Our brand and reputation is spread from mouth-to-mouth, so their loyalty is very important to us.
Q. Last year you hit two different price brackets, with the OnePlus 2 and OnePlus X. Then you said you'll stop that and follow a one flagship strategy, but this year again we have two phones. So where is it headed? Are you going to hit different price brackets soon?
We won't continue with the OnePlus X series. We had an interview with some of our fans, and they said they wouldn't buy the OnePlus X. They said our brand positioning is in the premium market, so they'll only buy our flagship phones. OnePlus represents the best of flagship smartphones, so even if we have those lower ranged devices, our fans don't want to buy them.
Q. Ok, coming back to the OnePlus 3T. You said it brings a 10% improvement, which is what Qualcomm also says for the Snapdragon 821. But does it also bring Daydream VR support?
No, VR isn't the reason for adding the Snapdragon 821. I don't see VR headsets having a very promising future.
Q. Then why did you try the Loop VR last year?
It's a very good one-time experience for customers. But if you want customers to use these as everyday products, they won't be good. Right now, when I wear VR headsets, I feel dizzy.
Q. So, how are you then going to differentiate your products? Everyone can bring specifications, and an average consumer will see very little difference between most smartphones. How does OnePlus stand out?
Yes, everyone can do specifications. But why do people choose Apple or Bentley? Because it pays attention to the details. And that's us, we care about the details. We will take a lot of time to ensure that our product is detail oriented.
The difference between a 200,000 RMB car and one that costs two million is in the details. That's what we're trying to achieve. One example is the notification drawer on the OnePlus 3T. Our engineers gave me ten versions of that and asked me to feel it for a whole day, to choose which one was the best.
Q. Is 10% higher performance, two hours extra battery life and a new front camera the upgrade a detail oriented company should be giving, then? Because neither the OnePlus 3 nor the OnePlus 3T will ever need their top speeds in practical usage, the OnePlus 3 has no lags either? So practically there's no difference between the OnePlus 3 and OnePlus 3T.
So, one example is the launch speed for games. We have actually compared the OnePlus 3 with the Samsung Galaxy S7. For most games, the OP3 was faster, but for some games, with the F2FS format, we found it to be slower. So we redid that, and the launch speed on the OnePlus 3T is actually 48% higher than the Samsung Galaxy S7.
Q. So, I'm pretty sure there's going to be no answer to this, but with 48% improvement in the OnePlus 3T, what do you plan for the OnePlus 4, then?
*smiles* OnePlus 4 will be way better, but I can't tell you more right now.
Q. Well, I expected that, but do you think the industry is saturated right now, and is that big an improvement even possible?
I don't think it's saturated. It's unpredictable. Maybe there'll be no innovation in the short term, but can you imagine what a smartphone will be like in ten years? It'll be totally different.
Q. But what are your expectations in the next one or two years?
Within the next one to two years there may not be a big change, but there will be change after that. That's my personal perspective.
Q. A lot of the performance of the OnePlus 3 and OnePlus 3T comes from OxygenOS. What are the changes expected there? What are you working on more?
So, most of the changes are in details in design. We have made a lot of changes in the design, which you'll see if you look closely. We added a button to edit the Quick Settings menu, which wasn't there earlier. It made more sense for usability to have it this way. We don't actually mention these things to the customers, but the changes do make things more comfortable. And we added more functions to the Shelf screen, file manager etc.
Our goal is to give our customers something that is not original Android, but feels really good. When they use it, they'll feel good, and they don't know why, and they don't need to know why.
Q. When is the Android Nougat update due?
Our goal is to start upgrading the OnePlus 3 within next month.
Q. I'm assuming it comes for the OnePlus 3T at the same time?
Yes.
Q. Lastly, do you plan to continue with this strategy, where you have a flagship and upgrade it a little bit, or is it still going to be a one-flagship strategy?
We will stick to the principle of one flagship per year. This is just with the OnePlus 3T, because we thought there could be some improvement. If we don't see any chance to improve our product in the second half of next year, then we won't do anything like this.