OnePlus appears to have started 2023 on a good note with the launch of its new line-up of products for the new calendar year. A new flagship QLED panel TV, Buds Pro 2, its first-ever tablet, the OnePlus Pad, and two new phones populating the OnePlus 11 series, all broke cover at its Cloud 11 launch event on February 7th.
Of these, the OnePlus 11 garnered the most amount of interest, and understandably so. The new flagship from OnePlus comes packing some of the most advanced hardware available to current-generation of smartphones. From its powerful flagship Qualcomm Snapdragon SoC to the cameras and a gorgeous 10-bit display, there is a lot to like about the OnePlus 11.
For the scope of this article, we'll focus on the panel of the device in an attempt to answer one simple question: Is the OnePlus 11's display good for watching movies, shows and playing games on it?
But before we get down to answering this question, and giving you an idea about the performance of the OnePlus 11's display, let me first give you a run-down of the specifications of the device that are directly responsible for creating immersive visual experiences on the device.

OnePlus 11: Display specifications and features
So on the OnePlus 11, we get a huge 6.7-inch quad HD+ AMOLED panel with support for up to 120Hz fast refresh rates. This is an LTPO 3.0 panel which offers more flexibility in terms of refresh rate stops, and as a consequence also greater gains in improving battery life, which as we know is always good news no matter how big a battery you have hidden inside your phone's shell.
The panel on the OnePlus 11 can effectively handle the refresh rate for the content being consumed on the panel with refresh stops ranging from 1-120Hz. This is dynamically handled by the phone itself, with specific content such as e-books capable of using the phone's panel at the energy-efficient refresh rate of 1Hz, while webpages run at 10-30Hz depending on the content being displayed on the screen. The phone also switches automatically to higher refresh rates, including 120hz, when games that can take advantage of this speed stop are pushing visuals on the panel.
In our time with the device, we found the panel on the OnePlus 11 to handle the dynamic switching of refresh rates in a smooth and responsive manner, with no lags or delays at the display's end while switching between content on the phone. This very much helped improve the experience of using the OnePlus 11 in general on a day-to-day basis.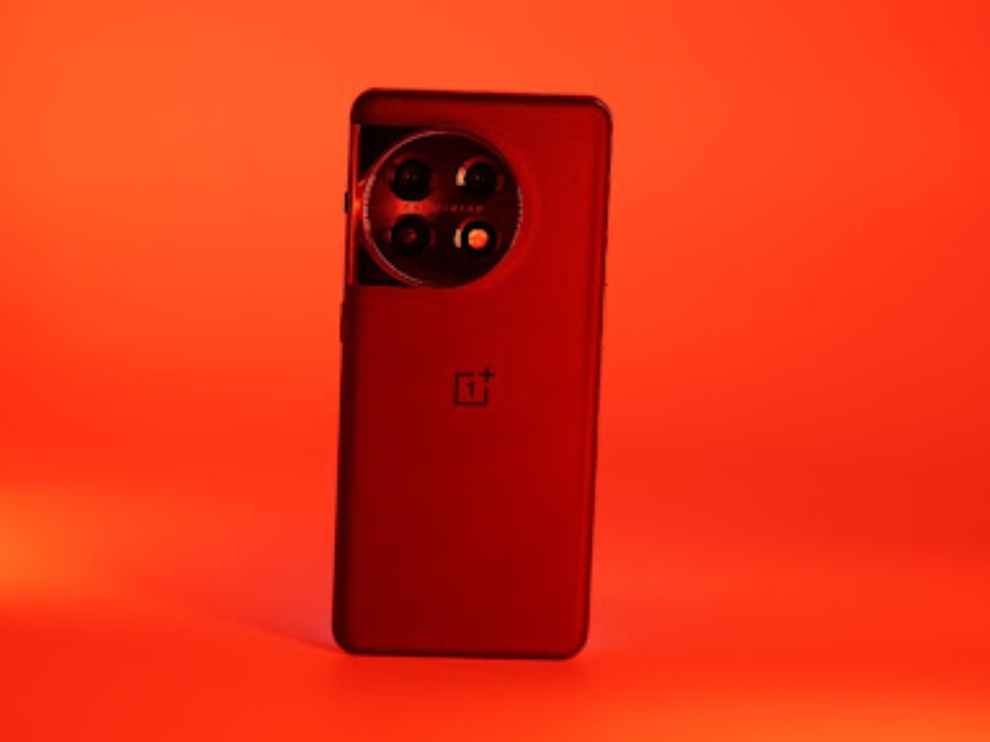 Along with this, with the OnePlus 11, you also get support for Dolby Vision and HDR 10+, which helps the phone's panel to manage colours, contrast and brightness frame-by-frame for supported content to give the user an immersive and visually pleasing experience while watching movies and shows on it.
And did I forget to mention that this is a 10-bit colour panel which can display up to 1.07 billion colours for a more natural transition of colours when switching frames? The benefit of this is not only seen when you're consuming content on OTT apps like Netflix and YouTube but even when you are clicking 10-bit images using the OnePlus 11's cameras itself.
Talking a little more about this panel, it is also important to note this is a Samsung-made panel which has been developed by OnePlus in collaboration with the South Korean tech giant. This panel also uses a customized display IC from the company which is claimed to provide a superior visual experience to the user.
But all this was mostly about the specifications of the OnePlus 11's display. Now let me tell you a little about how the device performed in real-life and also when we tested the OnePlus 11's panel using Calman Ultimate paired with the Spectracal C6 Colourimeter.
OnePlus 11: Display testing
So in our time using the OnePlus 11 and testing its panel by playing games, watching movies, shows and even reading e-books on it, we felt that this is a very good panel for all the above-mentioned tasks, and then some more.
Regardless of the display profile of choice, the OnePlus 11's panel does a good job as it offers vibrant visuals. Viewing angles are also good on the OnePlus 11, which ensures that if you have someone sitting next to you and trying to watch a movie or a clip on the device, their experience largely also remains uncompromised.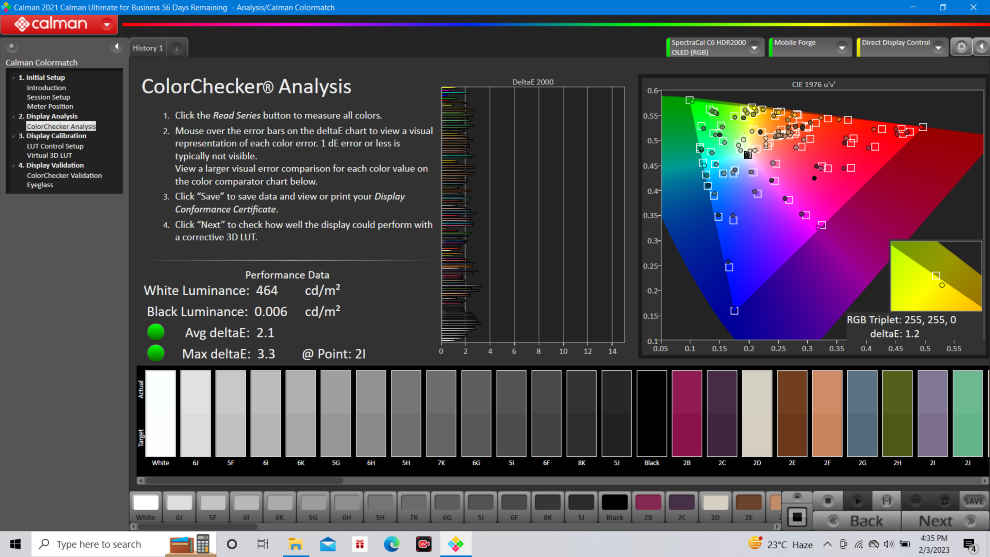 While not the brightest, this panel is plenty bright for most tasks of daily use. OnePlus claims that the phone's 10-bit panel can go up to 1300 nits of brightness. But it's important to note that this claimed number is for 1 per cent of the display window which only kicks in when you're playing Dolby Vision or HDR10+ mastered content on the phone.
As we found out, the typical brightness for this panel hovers around the 880 nits mark, which still ensures that the device performs well enough regardless of the lighting condition the device is being used in and screen visibility is not a concern even if you are using the OnePlus 11 under direct sunlight.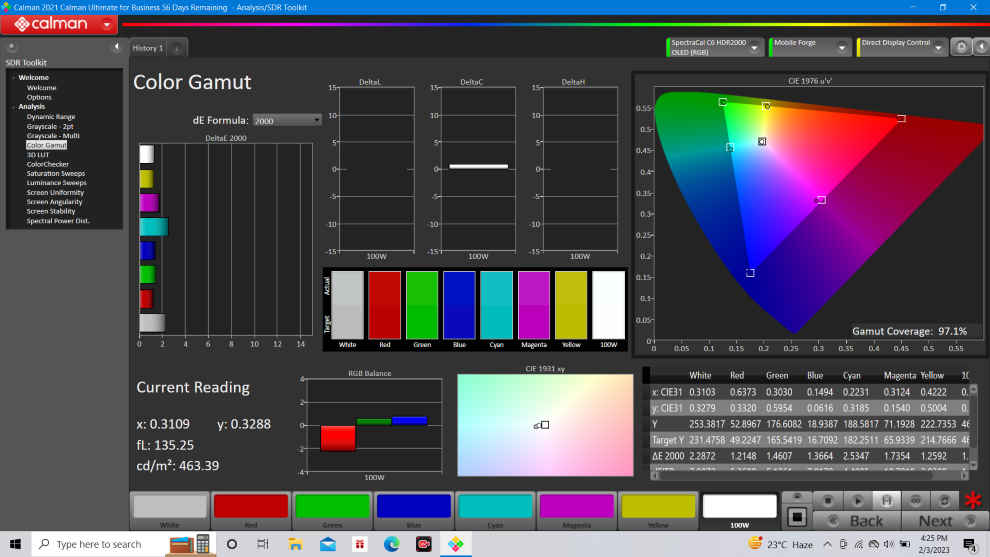 Delving a little deeper into the display testing of the device, we found more interesting stuff. For instance, we found the device's panel is as impressive in real life as it is when it comes to benchmark tests. Set to the Natural colour profile -- which targets the sRGB colour space -- we got a very impressive Average DeltaE of 2.1 and a Max DeltaE of 3.3. This was very much in line with what we saw in our real-life usage of the device, where we found the display to reproduce accurate colours on screen. The gamut coverage readings for the sRGB colour space were also good, with the OnePlus 11's display covering the entirety of the container.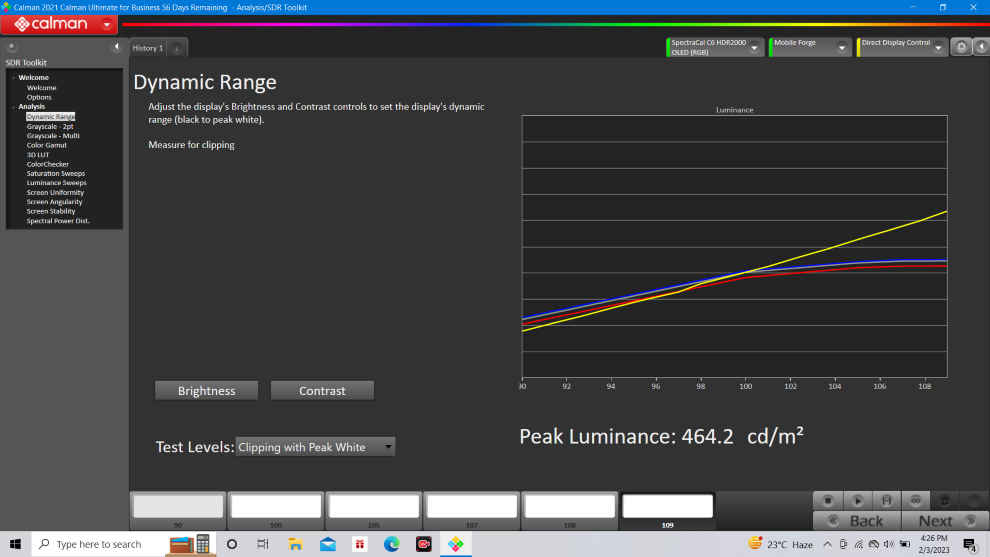 To test the display's colour accuracy for the more challenging DCI-P3 colour space, we switched to the Cinematic display profile and once again found the phone giving us good results. The Average variance for colour accuracy here was 2.6 with the Max DeltaE shooting up a little to 7.2 while reproducing pure whites. Gamut coverage here was again pretty good with the phone's display almost covering 100 per cent of the colour space.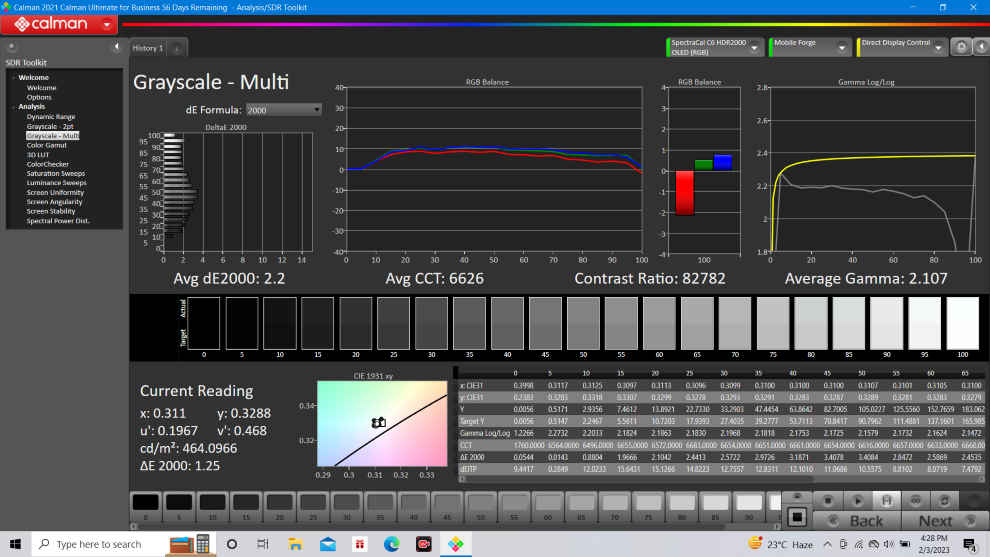 Verdict
So is the OnePlus 11 worth a buy if you're looking for a new phone to primarily watch movies, and shows and also create visually immersive experiences while playing games? Well, the short answer is definitely yes.
The new flagship from OnePlus has one of the most colour-accurate displays present on a current-gen flagship smartphone. It also brings with it colour profiles that are tuned for handling content in wide colour gamuts and are also capable of accurately playing back HDR and Dolby Vision content. It also gets plenty bright and again offers acceptable results, ending up doing just enough to come out shining even if you use it under a harsh light.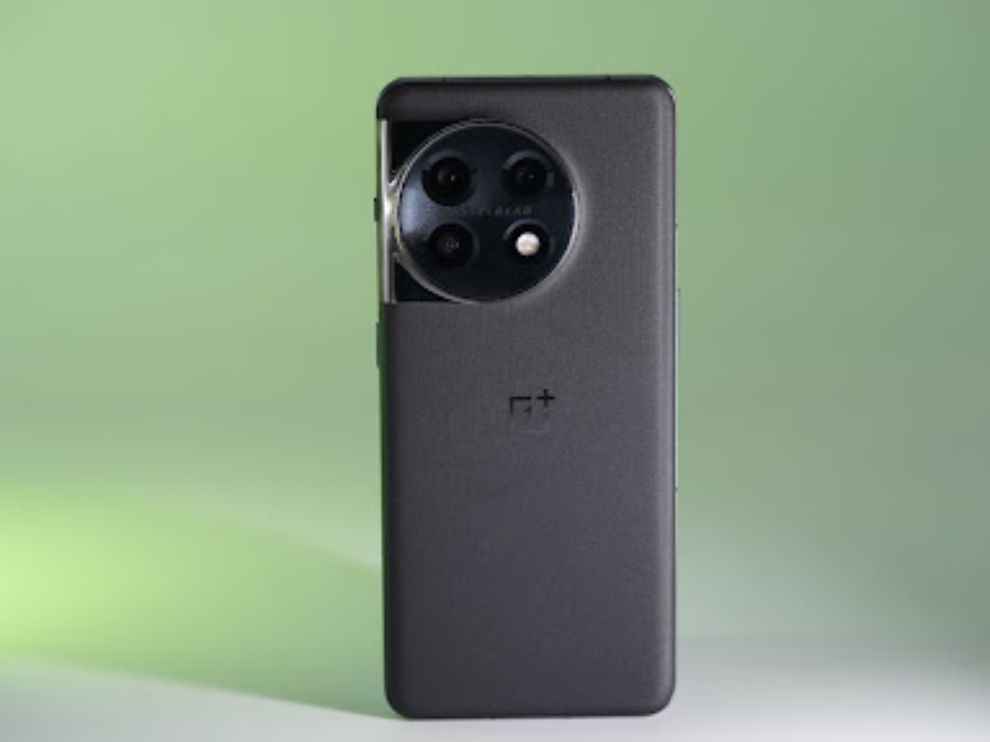 Plus, you also get support for up to QHD+ resolutions and 120Hz adaptive refresh rates making the OnePlus 11 a phone that have you covered if you're looking for a device for playing games and multimedia consumption.