If Finnish startup, HMD Global, was to do well with the Nokia brand, the company needed a flagship. "Pure, secure and always up to date" is a promise worth banking on, but as the market is today, it's not enough. Hence, the Nokia 8. It's perhaps the only phone from HMD that has so far lived up to Nokia's brand promise. I have only used it for a precious few minutes right now, but the phone feels like a functional flagship that very actively avoids pushing the boundaries of what a smartphone can be.
I've seen few phones from HMD now and as with those, the Nokia 8 feels positively sturdy. It doesn't feel as reassuring as the Nokia 6 (review), which is perhaps a flaw given that this is a flagship, but then neither do those glass-covered Galaxys and iPhones. The Nokia 8 also beats them in ergonomics. It's not perfectly suited to single handed usage, but it won't fail you when you really need it. But while it's a well built phone, you have to question HMD's design choice. The Nokia 8 is compact and ergonomic, but for a flagship it lacks the premium feel or forward looking design, just as the OnePlus 5, which interestingly is its chief competitor now. My thoughts on the Nokia 8's look and feel are the same as I felt with the OnePlus 5 at first. I'm not impressed, but I don't dislike it either.
Is it fast?
It would be criminal to proclaim the Nokia 8 a fast phone without actually testing it, but from what I saw, it certainly feels smoother and snappier than the Nokia 3, 5 and 6. That's no surprise, given that the company chose to spend the cash needed to fit Qualcomm's flagship class chipset on this phone. We were shooting outdoors with the Nokia 8, on a hot summer's day, so I did find some heating on the device, but that's nothing to be worried about.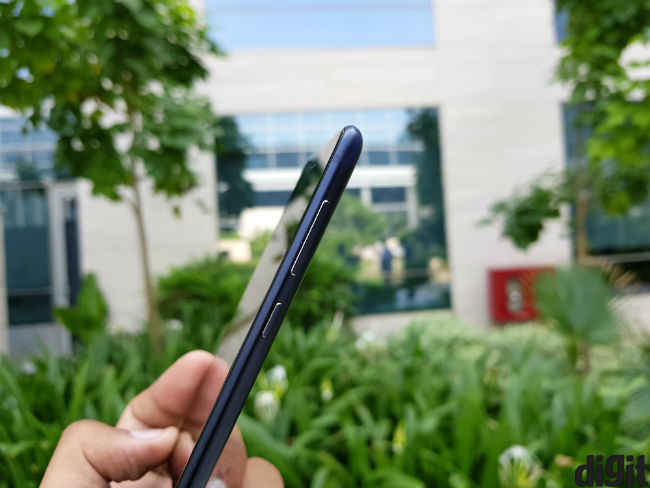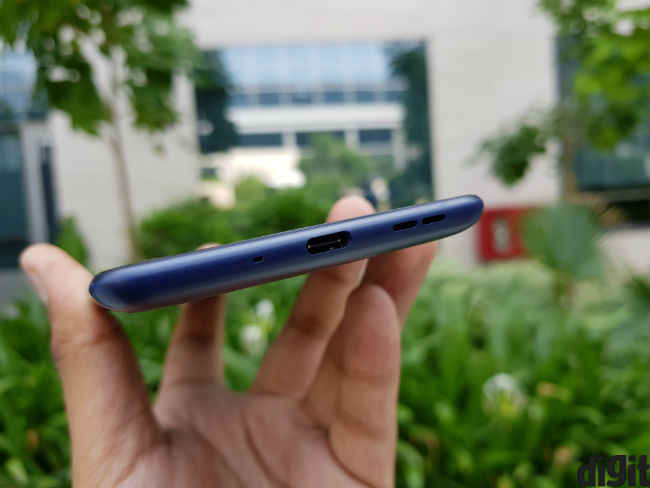 Does it feel like a flagship?
Truthfully, no it doesn't. But the Nokia 8 isn't your uber premium flagship anyway. It's a mid-ranged flagship, same as the OnePlus 5, and if you forgave that device for lacking the bells and whistles, you would do the same for this. Incidentally, I did not forgive OnePlus, so it remains an issue for me on the Nokia 8. Would slimmer bezels have been that difficult? After all, Sony sells near bezel-less form factors on cheaper phones like the Xperia XA1.
What is Bothie?
'Bothie' is the first time we've seen Nokia try a gimmick this year. It's a software feature within the camera app that turns on both front and rear cameras. In doing so, it lets you shoot or record with the two of them simultaneously. It's not a feature you will buy this phone for, but it's one that you may get addicted to once you have bought the Nokia 8.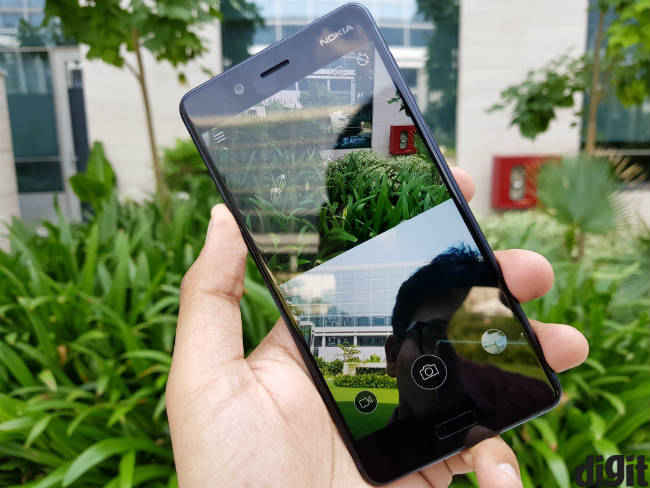 I would say Bothie is useful for creators/YouTubers, but the Nokia 8 lacks a wide angle camera, on the front or back. So, even if you do want to create with this, you will be stuck with rather narrow frames. Moreover, splitting the viewfinder into two seems rather cumbersome when you're trying to concentrate on the shot you need to take. My camera person, who shot the video below, thinks it's more suited to vloggers than professionals.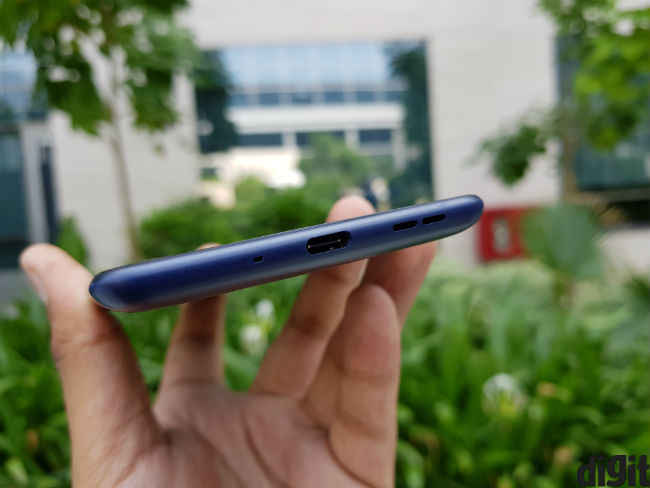 Speaking of cameras, are they good?
The Nokia 8's camera is reasonably fast and shows no processing lag. While that's certainly good, I'm not completely satisfied that this is indeed a flagship-class camera. I only had time for a few shots, almost all of which were taken in daylight and I saw some loss in detail on the phone's own display. The monochrome and RGB combination should produce good colours, but I'm not sure this is a competitive camera by today's standards. We'll find out soon enough, I guess.
Ozo recording
The Nokia 8 also features Ozo audio recording. That's the spatial recording technology in the real Nokia's Ozo VR camera. It gives the handset the capability to identify where the sound is coming from and reproduce it in a similar manner when you're watching the recorded video. HMD had two pre-shot videos for this, which the company claims are shot on the Nokia 8. To listen to the audio in these, I used a Sennheiser HD205 headset, a Jlabs Epic 2 bluetooth headset and one of Sony's MDR series headsets.
While neither of these are low-end headphones, it was easy enough to understand the difference in soundstage. The HD205 felt the most real, reproducing sound the way things were seen on the video. So, a woman recording the video seemed to be standing in front of me, while the dog barking behind her at a distance, felt farther away and to her left. On the Jlabs Epic 2 BT, the sounds seemed closer to each other, while the Sony MDR headset brought them closer still. There are two key takeaways here. The first is that audio still felt more real than it usually does on videos recorded by smartphones. The second, perhaps more important, is that the impact of Ozo recording becomes less apparent with the quality of headphones.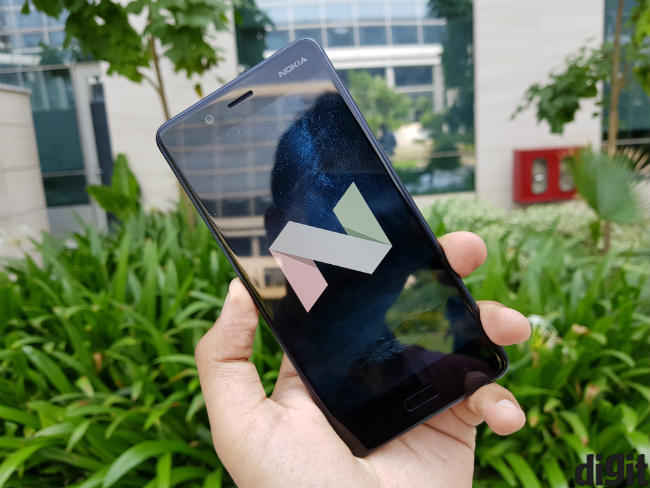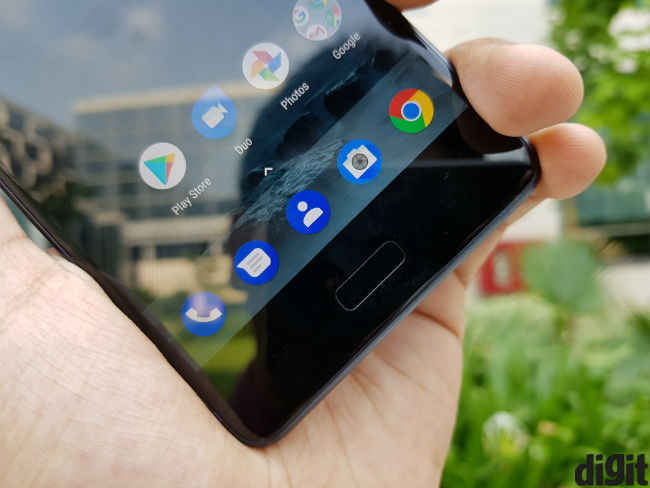 Is it better than the OnePlus 5?
Based on my first impressions, the Nokia 8 doesn't seem to outperform the OnePlus 5, but it matches it in many aspects. Sure, it doesn't have gobs of RAM, but did you really need 8 gigabytes of that in the first place? The decider between these two phones will be the camera, which may need some work on HMD's part. There's a "live bokeh" mode here that looks more like Snapseed's lens blur feature, which gives the OnePlus 5 an edge. However, if my first impressions of the general image quality on the Nokia 8 turns out to be false, OnePlus may still have something to worry about.
Should you buy the Nokia 8?
The Nokia 8 is a phone meant for the masses, but not one that wows you out of the box. It doesn't have a curved or bezel-less screen. In fact, it doesn't have a single feature that you wouldn't expect from a phone in this price range. It doesn't dazzle, but it should suffice. That, combined with Nokia's brand value, is what HMD would be banking on. But should you be buying this phone? I would implore you to wait for our review to find out!