When HMD Global started its enterprise 11 months ago, the company said it plans to be a full range player. That range is today complete, with a phone they call the Nokia 2. Iconic brand names aside, this is a phone meant for the budget buyer. It runs on the Snapdragon 212 chipset, has 1GB of RAM and 8GB storage. There's a 5 inch LTPS TFT display with HD resolution and a massive 4100 mAh battery inside. If you remove the back of this device, you'll find three fourth of the space hogged by the battery, while the rest is for the PCB, antenna and more. It supports Cat4 LTE connectivity, two SIMs and has a separate micro-SD card slot.
Two-day battery
HMD's promise here is two-day battery life. That's why HMD's chosen an LTPS panel. LTPS is display backpane technology that you'll find on most high end smartphones today. It stands for Low Temperature Polysilicon and it's more expensive than the usual amorphous silicon technology used in lower end LCD panels. One of the main reasons for using LTPS though is because it allows higher resolutions, above 300 ppi. But the Nokia 2 comes in at a mere 294 ppi pixel density. Why? Because LTPS technology theoretically allows either higher resolution or better power consumption. HMD has chosen the latter here, to deliver the two-day battery life promise. Whether that works is something we'll know when we review the device.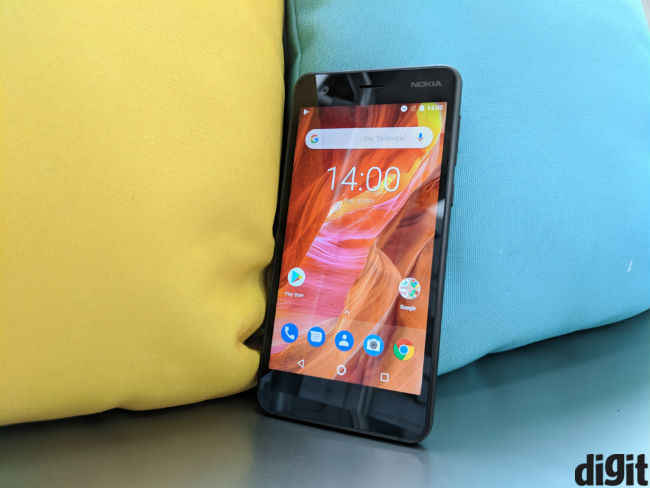 Battery consumption is also reduced by a background software called enhanced memory manager (EMM), a take on Android's built in low memory killer (LMK). These are software you'll never actually see running, but they manage memory and battery consumption on your device. In HMD's version, the EMM kills background apps based on your usage. So, if you use Facebook more often, EMM will kill other apps before it kills Facebook. Android's LMK follows a first-in-first-out format, meaning the first app that was opened is killed first.
Battery life is the chief promise HMD's making here, followed by the build quality. The phone has a metallic frame made out of 6000 series aluminium. There's a polycarbonate back and barring the smaller form factor, it feels a lot like the Nokia 3 here. It doesn't feel as sturdy, but I intentionally bumped the phone on a wooden surface and the Delhi Metro's doors, without any scratches or bumps. First impressions or not, you'd be hard-pressed to find such design in the Indian low-end market. I'll get to my definition of the low-end in a bit.
Does it lag?
Yes, it most certainly does. In the few minutes I used the device, the Nokia 2 was quite noticeably a slow and budget-class phone. I could see distinct stops when launching the camera, Chrome and other apps on the phone. This can only get slower once SIM services are started and more apps are added to the device. This all can be covered by the price, which Nokia will announce around mid-November when the device actually starts selling in India. Currently, it has a global average price of 99 euros.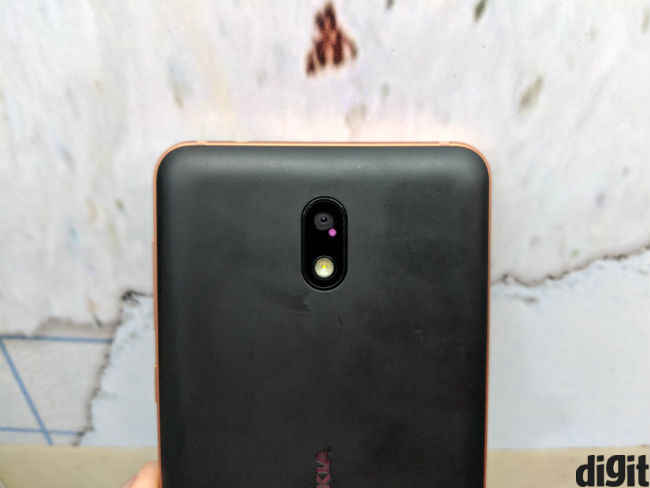 Camera
You have to look at the camera here from a budget user's perspective. The Nokia 2 sports 8MP and 5MP cameras on the back and front, respectively. I couldn't try the front camera, but shots from the rear camera looked decent in natural lighting. I wouldn't go so far as to call them good, but it certainly seems above average here. That said, the camera is noticeably slow, resulting in sub-par user experience overall.
Also, from the way photos looked in natural light, I doubt low light performance will be very good. And all that leads me to the final point in this first impressions.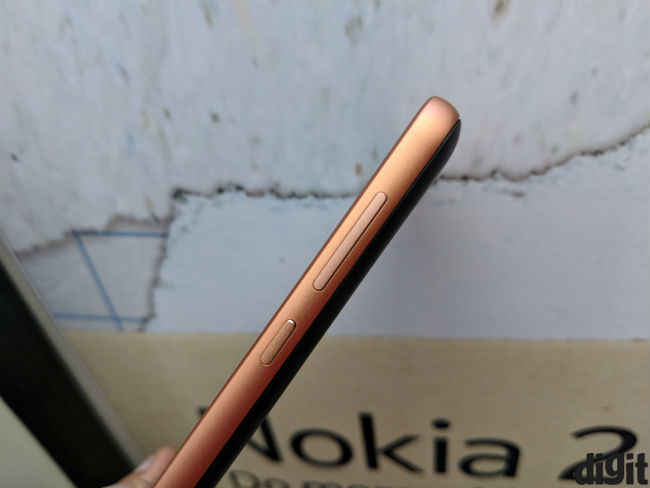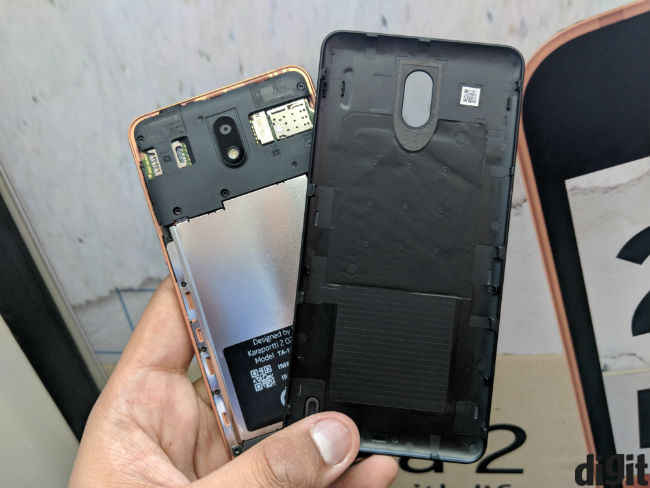 Should you buy it?
At the top of its announcement today, Florian Seiche, HMD's CEO, announced that 80% of Indian traffic on Nokia websites has been from millennials. The Nokia 2 is certainly not a phone for those millennials, but it's a phone for their fathers and grandfathers. Many present at the event predicted price points of Rs. 5999 and Rs. 6999, but I think this could actually work as a low-cost 4G smartphone. If sold at around Rs. 3999-4999, the Nokia 2 could indeed be an incredible value proposition for first-time buyers.
It's possible too, since HMD is saving money with low storage and memory on the device. Of course, product pricing has a lot more going into it than memory and storage, but if Nokia can position this against low-cost 4G devices like the Karbonn A40 Indian, it could be the perfect alternative to those. As a first time smartphone experience, it's a stepping stone to better devices. It could be the phone that eggs you onto a Redmi 4 or one of the mid-rangers later. But I doubt it makes any sense at prices beyond that.