Smartphone photography has been growing in quality and versatility for a while now, and this year has been quite good for phone cameras. Looking forward, if there's any year that would be remembered as pivotal to improving the realm of smartphone photography, 2016 seems to the year so far. The year saw the popularisation of dual-camera modules on phones, the use of wide angle cameras, modular builds and larger pixels, along with fringe features like more manual controls, wider implementation of optical stabilisation, and more.
Here, we look at the prime smartphone camera features that took smartphone photography further, and laid foundation for further innovation of phone cameras in 2017.
A 135-degree wide angle camera
For the longest time, smartphone cameras housed lenses with a restricted field of view. Even wide angle cameras had about 78-degree field of view. With the likes of the LG G5 and LG V20, smartphones saw the inclusion of really wide angle lenses, with extended field of view of 135 degrees! This eliminates the need for shifting the phone itself for shooting panoramas, and gives a much wider view that is slightly wider than the field of view of our very own eyes. Going into the future, wide angle cameras in phones can make smartphone cameras more versatile and increase the scope of usage.
The first Dual Pixel phone camera
Dual Pixel image sensors were brought to the forefront by Canon, which used two photodiodes in each pixel instead of the conventional single photodiode-per-pixel sensor. This lets cameras use up to 80% of the viewfinder of an APS-C sensor, leading to superior low light shooting capability and much improved autofocus speed and accuracy. Samsung brought this technology to the realm of smartphones, with the Samsung Galaxy S7 edge.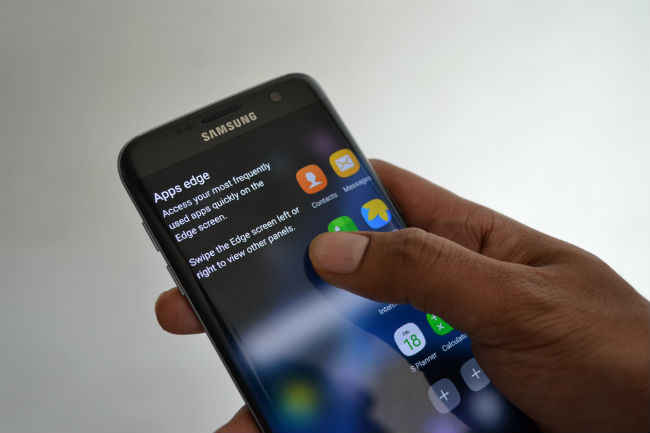 What this essentially does is provide great low light photography, something that phone cameras have typically lagged behind at. Focusing speed is also significantly improved, and fusing the two aspects together delivers great low light autofocus performance. Looking forward, this has the potential for significantly improving low light imaging performance of phones, and is one of the key aspects of smartphone photography that we are looking forward to in 2017.
Dual camera setups
Dual-camera smartphone cameras were not new this year, but 2016 is the year that dual-cameras became popular. Smartphones like LG G5, Huawei P9, Apple iPhone 7 Plus, Honor 8 and LG V20 led dual-camera innovation from the forefront, with a focus to introduce "bokeh" in smartphone imaging. Blurred backgrounds in photographs became a thing, along with improved details, sharpness and colour. Many smartphones to be launched in 2017 have already been touted to come with dual camera setups, and all of this makes dual-camera setups the most popular camera feature to look forward to, in 2017.
Modular additions to cameras
How do you go beyond the engineering limitations of mobile imaging sensors, and include larger sensors? Use an external module! In 2016, Moto unveiled the modular Moto Z, with Moto Mods that can add an external module to the phone. As proof of concept, the company partnered with Hasselblad to introduce a camera mod, that brings a staggering 10x optical zoom to the camera. Unfortunately, the mod was not perfect - still using a 1/2.3-inch type mobile imaging sensor and a slow lens.
Come 2017, and we are hopeful that future modular smartphone technology will provide room for additional smartphone modules that can use larger image sensors in smartphones. This can then be paired with faster lenses, optical stabilisation and Xenon flash modules to actually convert a smartphone into a professional camera. We do expect Moto to extend its modules and present us with a similar concept, doing which can really make 2017 an exciting year.
The return of legends
Back in its heyday, Nokia famously partnered with Carl Zeiss to include Tessar lenses in its flagship phones. 2016 saw the return of legendary camera makers like Hasselblad and Leica. This brings the expertise of imaging legends in terms of colour processing and noise control to smartphone makers. For instance, the camera modes and algorithms in smartphones like the Leica-powered Huawei P9 and the Hasselblad TrueZoom Mod for Moto Z produce great colours in its modes. 2017, meanwhile, has us optimistic for greater collaborations between phone makers and camera legends.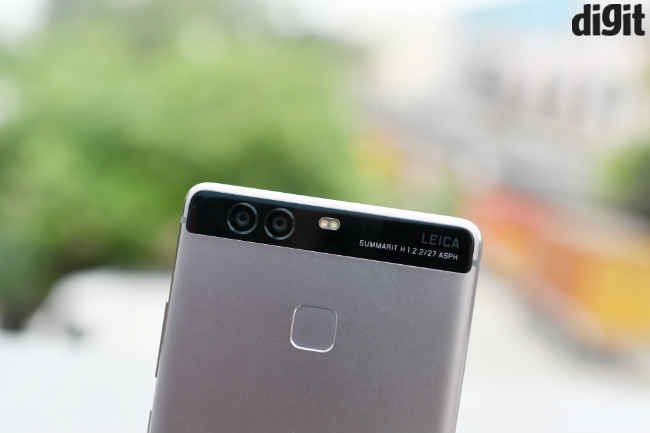 Along with all of this, is the consistent presence of sensors with larger pixels. This trend was essentially started in 2015, and continues through 2015. All of these trends come together to promise a very exciting year ahead for smartphone photography, and we're eager to see how flagship smartphones of 2017 turn out to be.