LG V40 ThinQ: 5 cameras, elegant design, FullVision display and more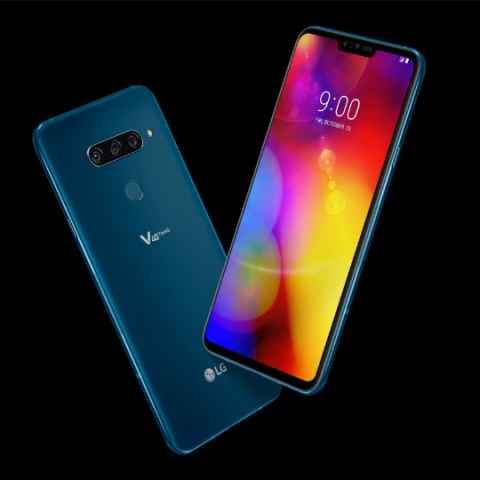 HIGHLIGHTS

The primary use of our smartphones has evolved from conversing to being more of a multimedia center where one can click images, watch movies, listen to music and more. With that in mind, LG launched its newest flagship smartphone in India, the LG V40 ThinQ.
The modern smartphone is more than just a device to make phone calls. It's a multimedia center that we use to take photos, watch movies, listen to music and more. In fact, making phone calls is no longer the primary application for most users. With that in mind, LG launched its newest flagship smartphone in India, the LG V40 ThinQ. A phone is designed around quality consumption of multimedia content
As with most LG flagship smartphones in the past, the V40 ThinQ is packed with some very cool features. Let's take a quick look at what the phone has to offer.
5 cameras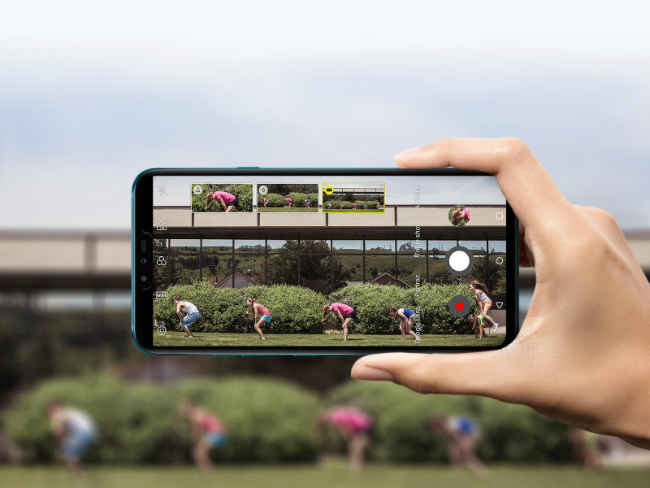 LG understands how important the smartphone camera has become. This is why the LG V40 ThinQ offers a total of five cameras. This includes a triple-camera setup at the back and a dual-camera setup in the front. The rear camera configuration consists of a standard, super wide, and telephoto lenses. So you can choose one based on the situation. If you aren't too sure, the Triple Preview feature lets you see a live preview of what each of the lenses sees, so you can pick the best one. Similarly, the Triple Shot feature lets you take a picture using all three lenses at the same time, so you can have multiple viewpoints of the same scene.
On the front you get a standard and wide angle lenses. While the standard lens can be used to create your run-of-the-mill selfies. The wide-angle lens lets you take group selfies, without the need to squeeze against each other. It can also be used to take selfies in which the background is just as important as you. Both of these lenses also work together to differentiate between the subject and this background. This information is then used to create Bokeh shots in which the background is blurred.
On top of all this, you have an AI which can help you take better-composed shots. It can even be used to mimic five studio-like lighting effects which can spice up your photos.
Slim is in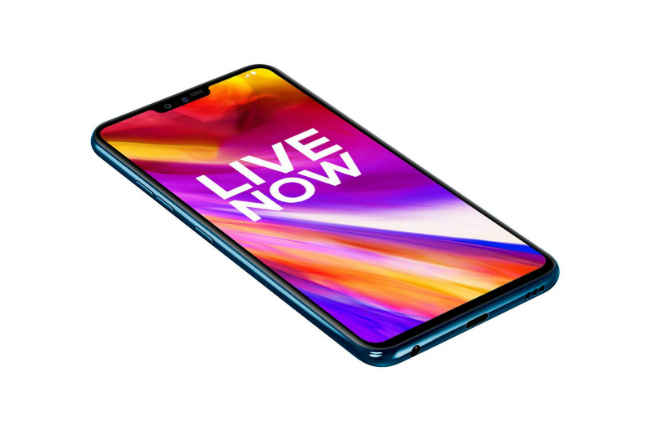 While the LG V40 ThinQ may feature a total of five cameras, it has added very little to the bulk of the phone. The device is 7.7mm thin and the triple-rear camera setup sits flush with the rear panel. Further, the phone weighs a pretty reasonable 169g and the taller, FullVison display makes it easier to use with one hand.
As far as design goes, the LG V409 ThinQ is available in Moroccan Blue and Platinum Grey colour variants. For an added dash of style, the rear panel features the company's proprietary Silk Blast process to give the LG V40 ThinQ a matte finish that not only looks cool, but also avoids fingerprints.
Big screen fun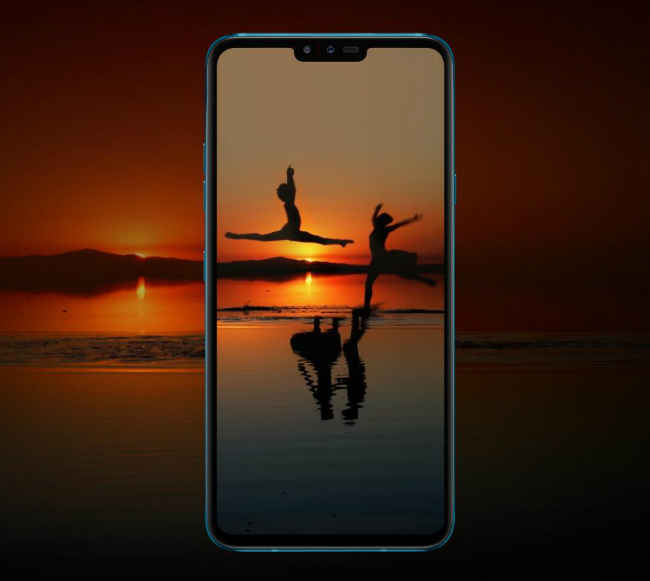 The LG V40 ThinQ sports a large 6.4-inch QLED OLED Display with a QHD+ resolution of 3120 x 1440 pixels. Thanks to the OLED technology, users will be able to enjoy true blacks as well as better colour vibrancy. This makes the LG V40 ThinQ a good choice for those who consume a lot of video content on their smartphones.
Further, the phone offers a new Second Screen option that users can customise as per their taste. Another neat feature is the Always-On display that allows users to check out the clock as well as notifications at a glance, without the need to turn on the display.
Groove to the beat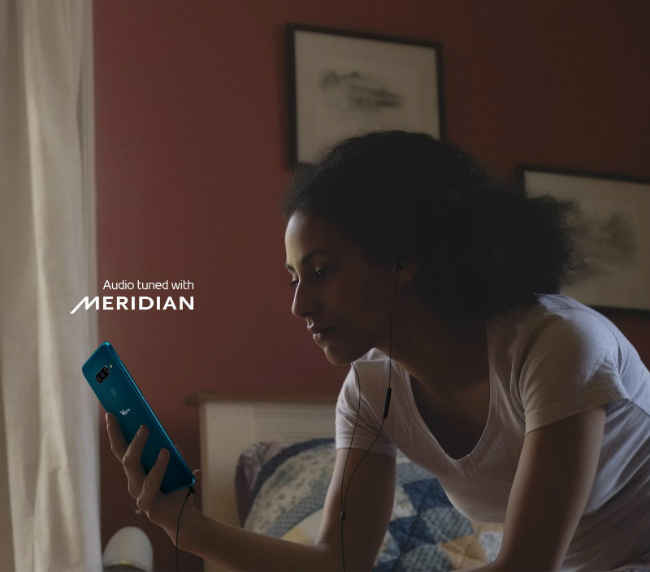 In order to ensure a quality audio experience, LG has decided to retail the traditional 3.5mm audio jack in the V40 ThinQ. This allows users to use their wired headphones if they want. Further, the phones feature a 32-bit Hi-Fi Quad DAC along with support for DTS:X 3D Surround Sound.
The LG V40 ThinQ features the Boombox Speaker setup which was first introduced in the LG G7 ThinQ. These speakers feature a large internal resonance chamber, which helps to amplify audio. Further, LG also partnered with Meridian to tune the audio signature of the LG V40 ThinQ in order to offer improved sound quality.
And lots more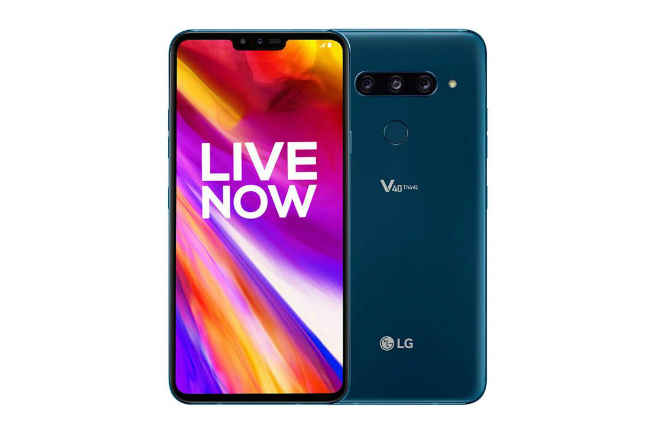 Bad performance can really hamper a user's smartphone experience. The LG V40 ThinQ is powered by a Qualcomm Snapdragon 845 SoC with up to 6GB of RAM, which should ensure pretty smooth performance. On top of that, users get 128GB of onboard storage, that can be expanded by up to 2TB via a microSD card. Further, the phone packs a 3300mAh battery, along with support for Quick Charge 4.0 as well as wireless charging.
On top of that, the LG V40 ThinQ offers a pretty tough build. The phone offers IP68 water and dust resistance. Besides this, the phone is MIL-STD 810G compliant, so it should be able to withstand a few knocks and scrapes.
As one can see, the LG V40 ThinQ offers a bunch of pretty cool features that should make multimedia a blast. If you are on the lookout for a phone for consuming content, then the LG V40 ThinQ should be under consideration.
Like the LG V40 ThinQ and its multiple features? Check out the phone here.
[Sponsored]