Apple released its iOS 9 public beta yesterday. This is the first time that Apple has released a public version of iOS before its scheduled launch later this year. There were reports of people not being able to download the beta , but Apple is sure to fix it back. We had earlier highlighted some new features that Apple had announced for iOS 9, when it was launched at WWDC this year. We finally got our hands on the iOS 9 Public Beta, and after a day of using it, here's what's new (and a few that's faulty) about iOS 9.
New font and rounded edges
To begin with, there is a new font that replaces the Helvetica Neue on iOS 7/8 devices. The San Francisco typeface is the one Apple had used on the Apple Watch, and has brought it to its mobile operating system now. The change is quite easy to discern, but whether you like it or not is completely up to your preference. Personally, we think it looks pretty neat. The new font adds cohesiveness to the OS, and it even looks smoother.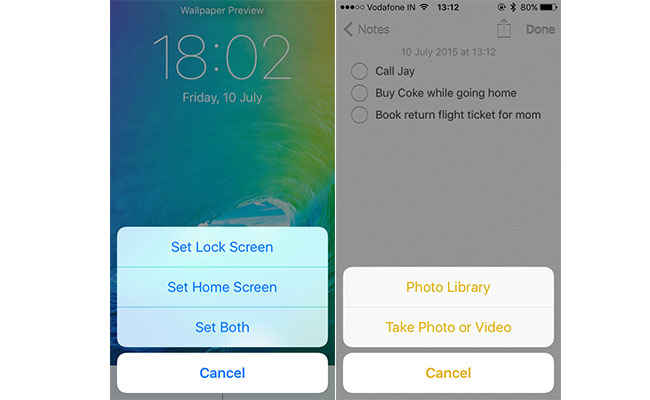 Open a page on Safari, or simply open a message, and you will see that the options panels have rounded edges now. These are the small visual changes that Apple has made to iOS, and in actuality, these are more functional than visual. The rounded edges fit seamlessly with the rest of the OS, giving the smaller aspects a feeling of continuity within in-OS animations.
Low Power Mode
Now this is something that you possibly needed the most. Apple seems to have been working on battery optimisation ahead of the launch of the new iPhone, and this has been added to iOS. The Low Power Mode disables push mail notifications, background app refreshing, automatic downloads and a number of animations to lower battery consumption when your phone is on low battery charge and you do not have a charging point nearby. Previously, you have probably turned off your data and dimmed your brightness in attempts to make the iPhone survive for an extra hour or so. The Low Power Mode option is given to you when your battery burns down to 20% or lower charge. iOS will automatically suggest you to turn Low Power Mode on. You can keep using data for texting and navigation, and Apple adapts your display and other things on your phone to optimise your battery, giving you longer usage and standby time.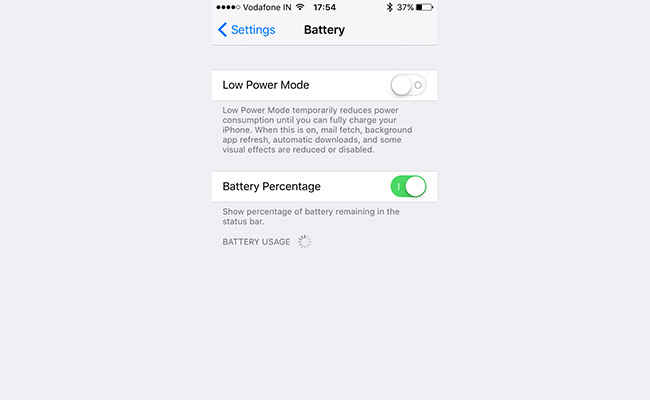 The tweaked Photos: Timeline view and new albums
Open photos and the first thing you will see are your selfies and screenshots grouped into respective, self-titled albums. This is a neat move by Apple to help organise your photos better. For people who have over 1,000 photos on their phone, it does get a little difficult to find an older photograph among so many, more so with iOS 8's tiled viewing formats.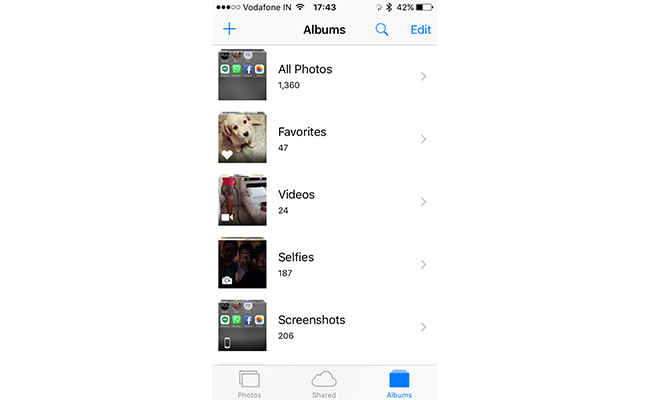 With iOS 9, open an album and while it does look the same as previous, a lot of things have changed. Firstly, pinch-zoom does not resize the image tiles. You can pinch-zoom any photo in tile view, and you will get a larger preview of it. You can extend pinch-zoom to open the photo fully. The in-tile zoom feature is a neat addition, giving you a better preview of images.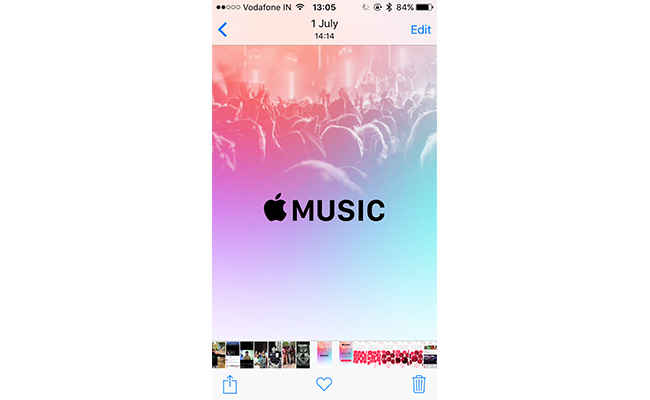 Open a photo, and you will see the new timeline view at the bottom of the photo. This is yet another functionality update that a lot of you might have wanted. The timeline isn't exactly the best for frequent usage, though. It looks and feels too narrow, and pinpointing on a photograph is difficult, owing to the narrow preview tiles that Apple has used on the timeline. We are hoping that this will get better in the final release, but as of now, it is a new feature that needs improvement. It's helpful, though.
Siri and Spotlight Search
With Google Now, Cortana and the likes getting performance and visual overhauls, it was about time for Apple to provide Siri with updates and catch up with the others. And it has. The monochrome processing circle around the microphone logo that denotes Siri in older iOS versions is now replaced by a graphic colour mix. Siri is much faster now, and more intuitive. It takes much lesser time to execute commands like 'read emails' or 'open wishlist', and has much better speech recognition capabilities than the older Siri. Siri recognises accents quite well, and has tried to bring seamless speech-to-text. We asked Siri to tell us what day was the "fifth day of the third week of Jaunary 2014" - a relatively simple query, going by the levels of complicated queries that are thrown at voice assistants during demonstrations, and Siri chipped up, "It was Monday, the 13th of January, 2014" within 0.88 seconds, according to our stopwatch. However, to make it slightly more difficult, we replaced "January 2014" with "the first month of 2014", which led to Siri take up 2.6 seconds to reveal an answer on its display.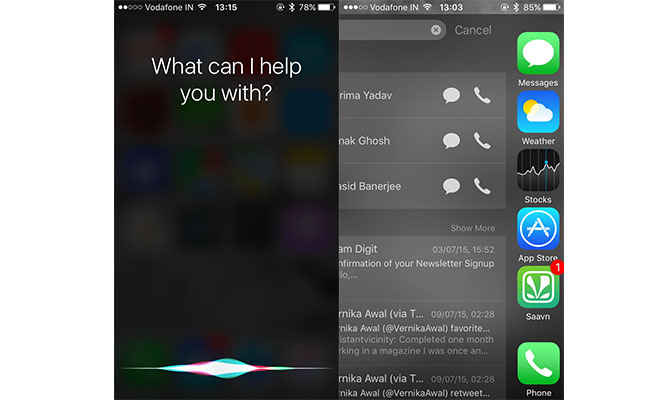 Of course, these are still the easiest of queries, which both Google Now and Cortana can handle easily. To make up for Siri's shortcomings, there's a new Spotlight search. The new, deeper Spotlight search is more efficient if you quickly want to find a song or a movie, or any contact. Siri suggestions - a curated line of four applications shown under the search bar, is chosen among the ones you use the most. Athough we haven't used enough for Siri to tabulate extensive usage, the curation so far is pretty accurate. Recent contacts, that would appear in the task manager view in iOS 8.4, has also been integrated into Spotlight now.
Swiping down on your screen also brings out the Spotlight search bar, just like the one you get when you swipe left from your first home screen panel. Apple might have taken this step to ensure that you get easy access to the search bar irrespective of which home panel you are on.
Task Manager interface upgrade
The task manager now has large tiles that take up almost the entire screen, and are cascaded like large cards. You can sift through your apps and get a larger preview of in-tile content, and even the fade scroll animation looks nice. It kind of reminds you of the old album art animation that was featured in the iPods. The animation, however, stuttered now and then, on an iPhone 5S, and Apple would surely not want to employ a visual upgrade that hinders performance efficiency.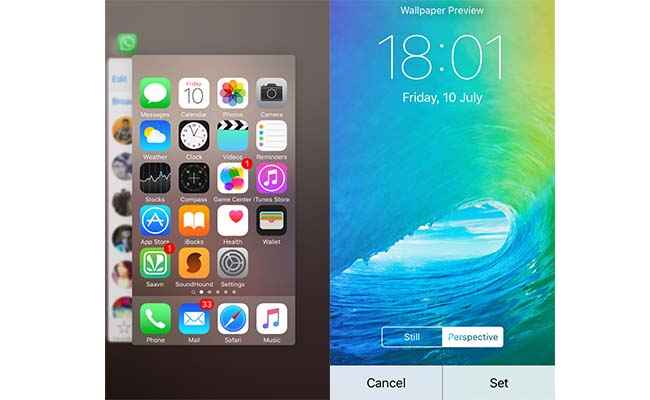 There's another tiny tweak that you see while changing wallpapers. The tab for enabling or disabling Perspective Zoom has been removed, and you get two tabs with options for Still and Perspective. Here, the tiny innovation is that you can slightly zoom into a photo, and still use the Perspective Zoom feature, that was previously not possible. It's not really a feature that would come of great use to you, but if you're a stickler for perfection with your wallpapers, you will surely like it.
Revamped Notes, new Wallet, Find My iPhone interface
Notes gets a major overhaul with a host of new features. You can add checklists, photos, and scribble on it to add a personalised signature. Previously, text formatting was added to Notes, along with an in-text 'Insert Photo' feature. Here, you get four icons at the bottom of the note, denoting delete note, insert photo, scribble and write. The delete option is useful, seeing that previously you needed to swipe right on the title of a note in list view to get the delete option. However, it does not give you a cancel option, and if you have clicked on delete by mistake, the only option you have is to close the Notes app via Task Manager, and reopen it. The scribble option gives you three pens, a ruler and an eraser for functionality, and this should help you perform all your necessary scribbling (and small doodling) tasks. As with most Apple applications, it is super responsive and fast, and Apple has struck the right chord with Notes.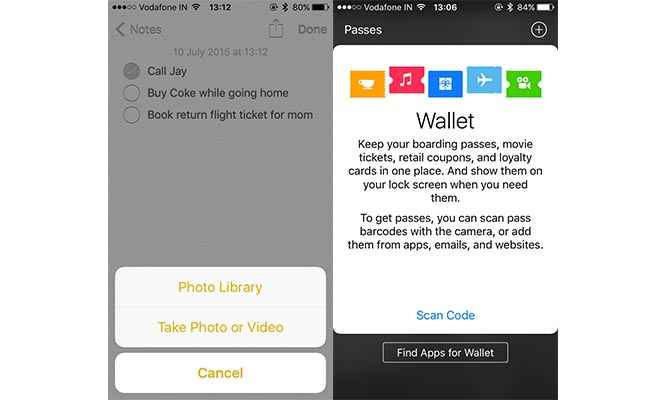 Apple's existing Passbook has been replaced by Wallet, where you can store movie tickets, loyalty/payback cards, boarding passes and discount coupons by scanning the barcodes. Additionally, you can install Apps for Wallet that will further enhance storage in Wallet. We are yet to use it extensively to find out how well it works, but after a day's usage, it seemed pretty neat.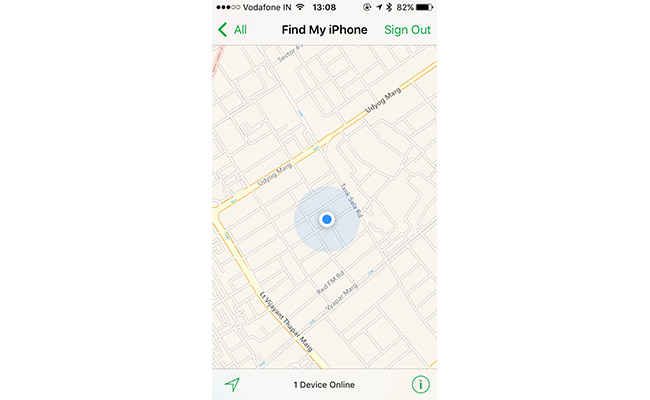 Find My iPhone gets a simple interface with easy controls. You can access all your iPhones registered under your Apple ID, and trace them. For the time that we used it, Find My iPhone seemed pretty accurate.
Other settings
Apple has added CarPlay support and Switch control to iOS 9. While CarPlay is a far-shot for Indian users for now (owing to the inefficient Apple Maps), Switch controls is something you might find handy. Turning it on, you can highlight an application or a feature you use the most, to ensure that it opens when you plug in an adaptive accessory. It might not directly imply to your daily usage, but it does enhance ease of use in the long run.
Another update that Apple has provide is the six-digit passcode to enhance security. While this might be a feature directed at the larger iPhone 6 and above models, it will come handy if you think your four-digit passcode is too predictable for your friends.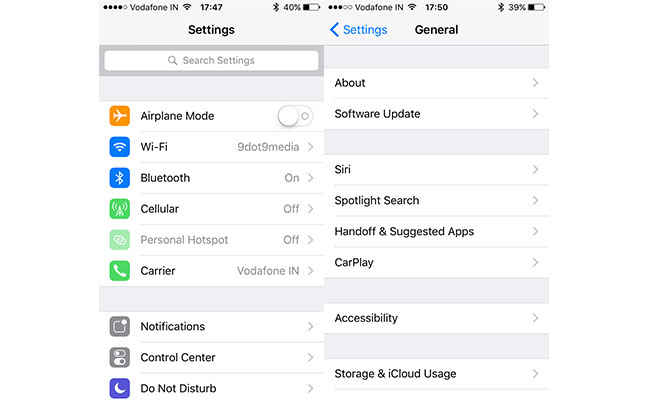 Another neat feature that we liked while using is the 'Back to' option that Apple has included at the top-left corner. If you're playing music and happen to receive a WhatsApp/Messenger/Message at that time, you can tap on the preview to open the chat window to reply. It is here that you will find the 'Back to Music' option at the top-left corner of your screen, just underneath the Status Bar. It basically redirects you to the application you were using before opening the chat. A neat, handy feature. You also get a search option in Settings, which will get you to the setting you wish to change/update, without you having to scroll through the entire Settings options.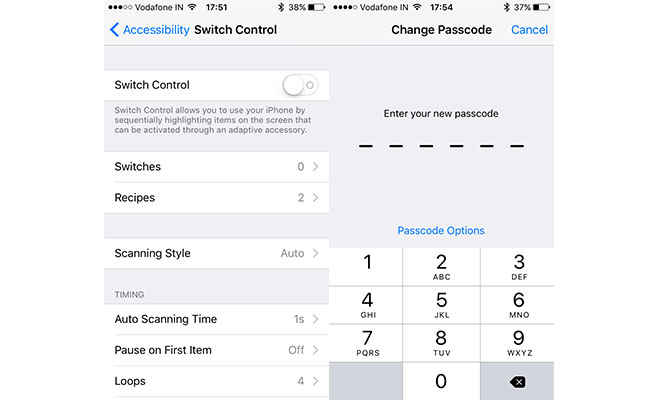 Keyboard
A very important fix that Apple has applied in iOS 9 lies in the iPhone keyboard. It is important, especially for first time iPhone users, to know when the keyboard is set to use capital letters. Up until now, the iOS keyboard always showed letter in capitals, while using the Shift key to show when Caps Lock is turned on. With iOS 9, Apple's keyboard shows the letters as they're going to be typed out. It's a minor fix, but a very important one.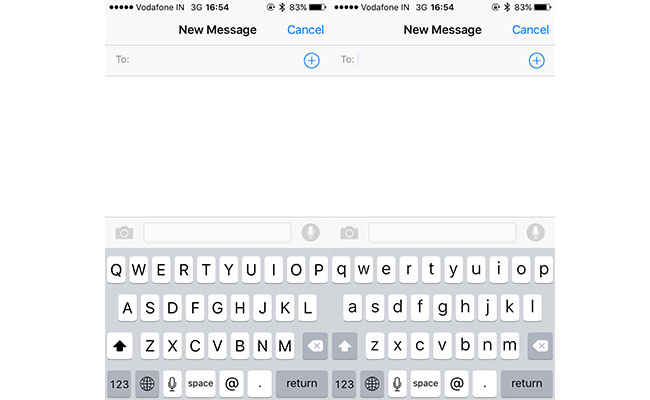 Glitches
iOS 9 has a vacant area between the Status bar and the top row of icons, which currently presents a display glitch when you're opening an app. While that bar accomodates the 'Back to' option when you're in applications, it appears as a glitch everywhere else.

Additionally, messages tend to disappear all of a sudden while you're chatting. As of now, we have experienced this only in iMessages, where texts bleed off the edge and disappear instead of rolling on to the next line. Reloading the chat fixes it, but this is sure to be fixed by Apple in coming months.
iOS 9, as Apple had claimed, will add a host of functionality features to enhance your iOS experience. While we can see the work in progress, a lot of things are yet to be finalised. The iOS 9 Beta Program installs a Feedback application, where you can report any glitch you face, along with a screenshot of it, similar to Google's Feedback option in Android.

This is our experience after using it for a day, and we hope things will get better and easier with following updates.