Intel has been making headlines for the past few days, owing to the company's restructuring announcement, which will see an exodus of 11% of the company's 12000 employees. With the announcement of its recent financial results, Intel also declared its "evolution from a PC company to one that powers cloud and billions of smart, connected computing devices."
In a recent news release by the company, Intel CEO, Brian Krzanich, explained, "Our results over the last year demonstrate a strategy that is working and a solid foundation for growth. The opportunity now is to accelerate this momentum and build on our strengths. These actions drive long-term change to further establish Intel as the leader for the smart, connected world," he added. "I am confident that we'll emerge as a more productive company with broader reach and sharper execution."
Although Intel made it very clear that it will increase investments in Its cloud, data center, IoT, 5G, memory and connectivity businesses, in a recent interaction with Anandtech, the company has verified that it will cancel its upcoming Broxton & SoFIA products. This essentially means that the processor manufacturer is struggling to keep up with the likes of Qualcomm and Samsung, which currently occupy the top spots for manufacturing smartphone and tablet CPUs. In a statement to Anandtech, an Intel spokesperson said, "I can confirm that the changes included canceling the Broxton platform as well as SoFIA 3GX, SoFIA LTE and SoFIA LTE2 commercial platforms to enable us to move resources to products that deliver higher returns and advance our strategy. These changes are effective immediately."
Analyst Patrick Moorhead's report on Intel's changing business strategy also reveals that the company will be exiting the mobile SoC market, atleast for some time. The move shapes up as one of the biggest changes in Intel's decade long presence in the mobile SoC market. With the exit from the smartphone and tablet segment, Intel still stands strong at the back of its PC division, which is still a profitable sector for the company despite decreasing PC sales. Owing to innovation in their PC segment, the company also plans on increasing its investment focus on the 2-in-1 and gaming segments.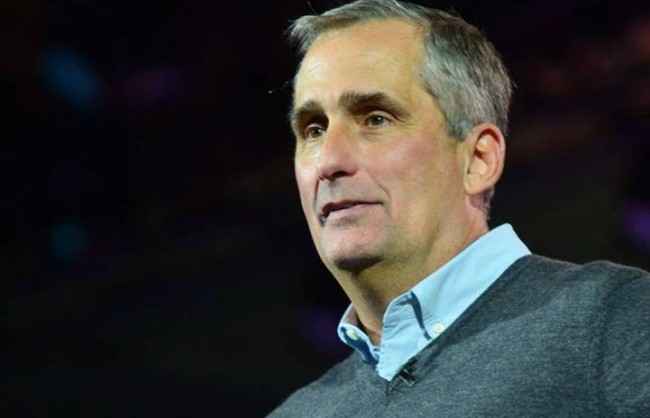 Brian Krzanich, CEO, Intel
What's more? Well if Krzanich is true to his word, Intel will also be ramping up its presence in the driverless car space. According to his recent statement on the restructuring, Krzanich stated, "For most areas of industry and retail – from our shoes and clothes to our homes and cars – the Internet of Things is transforming everything and every experience. At Intel, we will focus on autonomous vehicles, industrial and retail as our primary growth drivers of the Internet of Things."

For the past few years, Intel has been pioneering innovation when it comes to cloud computing and 5G solutions, two of its biggest new endeavours. Only time will tell if the company can keep up this progress and build on its all new business strategy. Until then, we will have to wait and watch if its exit from the mobile SoC market makes for a bad move in an industry that is currently thriving on the back of strong growth numbers.