Remember when smartphones used to cost a bomb? The time when you would consider them niche products, meant only for the uber rich? Of course you don't. It hasn't happened in a while, and smartphones have been available to the masses for what seems like ages now. You can buy one for as low as...umm...Rs. 251?
Not so long ago, a good camera and fingerprint sensor meant Rs. 50,000, but today, you can get that in as low as Rs. 12,000. But, how are the companies still making money? Of course, economies of scale matters, but given that the growth has also reduced, it's more difficult. In a report by the International Data Corporation (IDC) from last month, the organisation noted a growth of only 0.2% globally.
In terms of making money, there are still some margins. Even Xiaomi doesn't sell devices completely at cost, but the Chinese manufacturer had made an important point a couple of years ago. When Xiaomi had first entered India, it stressed on the fact that it's an Internet company, and not a smartphone maker. Xiaomi wants to make money off an ecosystem, instead of selling the Mi 5s and Redmi Note 3s.
This ecosystem model has been growing for a while now, and may finally be ready for India. But, ecosystem doesn't mean software alone, and different companies are doing it differently. Here's how.
LeEco
Personally speaking, LeEco's model may be the best suited for India. Sure, it depends a lot on data, but given everything that the government and telcos are doing, it could end up being a minor hassle.
LeEco wants its phones to be content delivery systems. So much so, that the company actually refers to its products as screens. LeEco sells smartphones, TVs and it even has a car, which, hard as it is to believe, is also going to be a part of its ecosystem. The company's brand makeover, from Letv to LeEco, has everything to do with this ecosystem approach.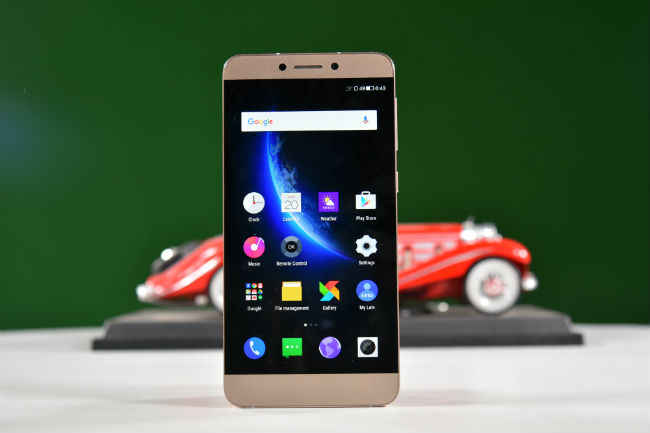 In its most recent announcement, LeEco announced what it calls the Supertainment package, for India. It has been in China for over a year now, and LeEco wants to make it big in India. The company has tied up with YuppTV and Eros Now to offer content to users. If you buy the LeEco Le 1s right now, you get a one-year subscription to the content services, post which you can pay Rs. 490 per month, or Rs. 4900 per year.
Basically, when you buy a LeEco smartphone now, you'll have the Le Vidi and Le Live apps, which give you access to music, movies and even live TV.
To be clear, this is nowhere close to what LeEco offers in China. There, the company has separate screens, called Le View and Le Live, and it creates content exclusively for its own consumers. In fact, subscribing to LeEco's packages in China can get you everything, from Chinese movies to James Bond collections, and even the English Premier League.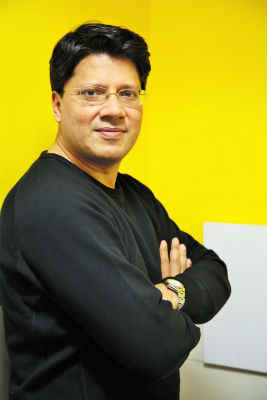 LeEco has said that it will do the same for India, but it'll take time. In an interview with Digit in February, LeEco COO, Atul Jain, said, "We've started understanding and researching what Indian users need. Since India isn't one country, we can't just say one kind of content for the entire country. So right now we're understanding what kind of content is required in what part and the next stage would be to develop it."
Xiaomi
In a lot of ways, Xiaomi was the company that breathed life into the ecosystem model once again. In China, the company has a full ecosystem of products and software services set up. But Xiaomi has been rather slow to get the same into India. Point in fact, the much acclaimed Mi TVs haven't been able to make it to India yet, despite being announced when Xiaomi first launched the Xiaomi Mi 3 smartphone here.
Xiaomi's ecosystem is a combination of products and services. If you own a Xiaomi phone, you've probably noticed the Mi Store app on it. This gives you access to Xiaomi's entire ecosystem of products, which in India comprises merely a few accessories. Xiaomi aims to build a community where its users buy Xiaomi phones, Xiaomi headphones, Xiaomi TVs and Xiaomi everything.
But, that's not where it ends. There's also the Mi Theme Store inside MiUI, where you can pay money to buy themes. It's not a new concept, but it's surprising how people started taking note of it once again when the Mi 3 was launched in India. In fact, since Xiaomi entered India, Samsung has added a theme store to Touchwiz, and so has HTC.
Xiaomi's ecosystem ranges from phones to the Ninebot Mini, a two-wheeled, battery powered, electric vehicle that is NOT a hoverboard. Xiaomi even has Mi Air Purifiers and smart Mi LED lights.
Company VP Hugo Barra, and CEO Lei Jun, have often stated that Xiaomi is an Internet company. What they mean is that Xiaomi's entire business model hinges on an Internet-enabled ecosystem. It wants you to buy its products, from its own store, and then buy software from it as well. Reminiscent of Apple, anyone? Sure, you can say so, but Xiaomi sells products that are nearly as attractive as iPhones, at less than half of half of half the price.
Samsung
The grizzled veteran in the Android market, Samsung has been focused on Apple for a long time now, but it would be naive to think that the company doesn't notice Xiaomi and others. Samsung has noticed the change in the market, and is trying to adapt. How? We'll get to that in a moment.
First, consider the fact that Samsung has been launching more lower priced products recently. Yes, they aren't priced as low as phones from OnePlus, Xiaomi and LeEco, but they're in the upper ends of the same price brackets. That was step one, to have a product in every price segment. It's a strategy that Samsung almost single-handedly created at a time, and now it has simply gone back to the basics.
Step two, for Samsung, is an ecosystem of products. Enter, the Samsung Gear VR, Samsung Gear S2, Samsung SUHD TVs. The Samsung Gear VR is a niche product right now, and works only with Samsung smartphones (no prizes for guessing why). The Gear S2 also gets extra features when you pair it with a Samsung phone, even though it works with most Android devices. The same is the case with the SUHD TVs.
Samsung also makes money from its semi-conductor business of course, but it's only just started selling its SoCs to others. In fact, smartphones expected to ship with Samsung SoCs, other than those by the company itself, are still in the production stages, say reports.
Samsung's formula, like many other things to do with the company, is a page out of Apple's playbook. Come to think of it, Apple is the first company to have started the ecosystem approach. Yes, it makes a lot of money from selling iPhones, but Apple is the one company that got users to buy its phones, and then its laptops, and eventually, even its utterly useless Apple Watch. Then there are the various apps that Apple makes, and its users, use.
Asus
Asus hasn't really started on its ecosystem right now. The company has been more focused on selling smartphones, and creating its place in the market. That said, in multiple conversations with Asus, the company has hinted to us, that it eventually plans to build bridges between its laptops, smartphones and other devices. So, an Asus device will be able to interact with other Asus devices.
In addition, Asus has also been working on building a community around its Zenfones, which should eventually translate into the ecosystem approach again.
Beware of the ecosystem..
While not every smartphone OEM has taken to the ecosystem approach yet, it's clear that many will eventually head to it. In fact, many believe that this is the way to make money in the smartphone market today. As a consumer, it means that the quest to take the most amount of money out of your pocket is fiercer than it ever has been. So, yes, beware of the ecosystem.
It sounds good, and it actually is great, but no matter what they say, there is absolutely no scenario where you, the consumer, saves money. LeEco's Supertainment system will bring you content, but it can't replace your television yet. That's about Rs. 5,000 a year for TV, and a similar amount for this. You end up spending double of what you were. Smartphones are becoming the medium, instead of the product. Companies are willing to cut costs on the phones, to make much more through other avenues.