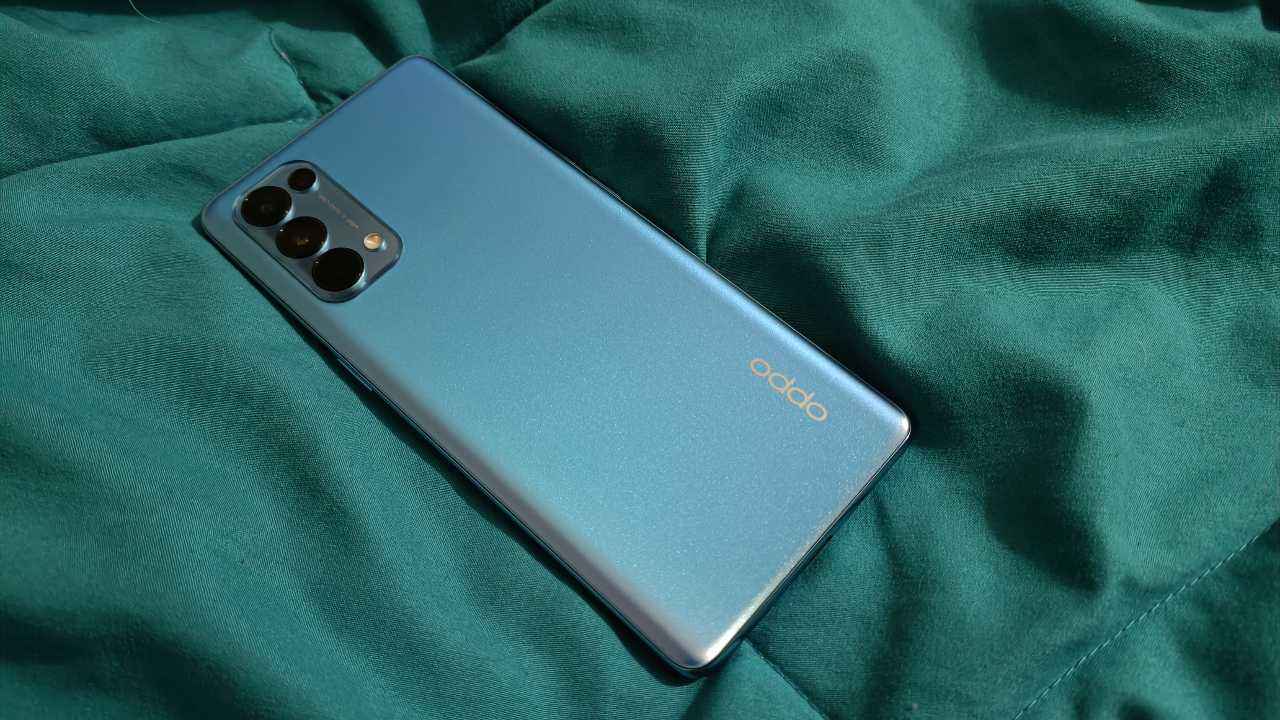 The Reno5 Pro 5G is the latest offering from OPPO and it is packed with a number of very interesting features. Besides the brand's new and the first-of-its-kind unique Reno Glow design process applied on the back of the device, the star feature of the OPPO Reno5 Pro 5G is the industry-leading Full Dimension Fusion Portrait Vision system. The goal of this AI-enabled feature is to improve the quality of your videos, irrespective of the time of day or night. The best part is, it does all of this without requiring any complicated setting changes or having to play with any options. Just open the camera app and watch the magic unfold!
We went out to shoot as many samples as possible in order to illustrate each of the effects. Let us walk you through the four main AI modes that kick in automatically, based on what you're shooting. We have shot mini clips to show how the Full Dimension Fusion Portrait Vision system not only enhances your video quality, but does it so in an effortless manner.
Ultra Night Video
Taking videos should not be limited to moments when the lighting is just right, or when there is professional lighting equipment at hand. It should be as easy as taking out your smartphone, and pointing it at a subject. The Ultra Night Video mode aims to enhance the scene when there is inadequate lighting. Making it brighter and more vibrant, rich with detail so that every time you watch that video, you'd feel like you've been transported back in time. Take a look at some of the samples that we shot with the OPPO Reno5 Pro 5G below that demonstrates the Ultra Night Mode and how it applies its smart algorithms, when you capture video in low-light conditions.
Live HDR Video
One of the worst things about having to shoot video outdoors is, they never pop like the photos do. If you're shooting your friends having a great time under the sun, chances are, their faces might completely be covered by a shadow, or if their face is visible, then the sky must've turned completely white. This is where Live HDR steps in, and allows you to shoot video where both the faces and sky would be clear! HDR processing on video can be very demanding, and the OPPO Reno5 Pro 5G does it in real-time, while you shoot, which is quite cool. Here are some of the clips we shot using the Live HDR video mode, check them out for yourself!
Portrait Video
Bringing the magic of portrait mode from stills to videos, the OPPO Reno5 Pro 5G is capable of shooting portrait video, adding bokeh in real-time. The result is that you get to watch the world melt away into little hazy bubbles, putting the focus squarely on your subject. The best part is that just like on a DSLR, you can choose how much bokeh you'd want in your scene, making the results one step closer to that of professionals. We shot some sample videos using the portrait video mode and it worked seamlessly to create that separation between the subject and the background. While our clip below may not make it to a cinema-screen just yet, but, as you can see, our handiwork is still pretty enjoyable.
AI Portrait Colour
Bokeh isn't the only way to put the attention squarely on your subject. For those who have a cinematic flair, the AI Portrait Colour mode offers you more creative freedom with respect to your expressions. In AI Portrait Colour mode, the AI Algorithms running on the OPPO Reno5 Pro 5G automatically turns the world black and white, while intelligently detecting when a human steps in. When it detects a person, the algorithms automatically add the colour back, but only for the person, making them be the standout feature of your video. While we were shooting these samples, it was a rather surprising experience to see how effortlessly the phone was able to do all the calculations on the fly.
The OPPO Reno5 Pro 5G brings some very powerful video features to the smartphone, features that take professionals far too much money and effort to achieve normally. With the OPPO Reno5 Pro 5G, you get to see all these features work seamlessly, intelligently, and it requires no fiddling from your side, so that you can enjoy shooting seamless videos and not have to worry about the results.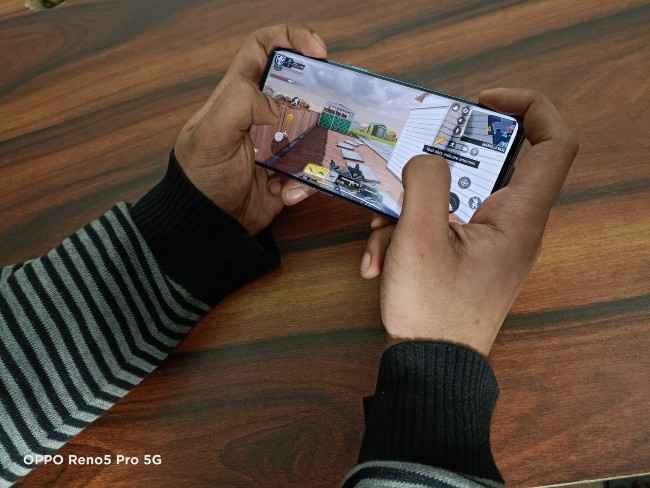 It should be said though that the OPPO Reno5 Pro 5G is not a one trick pony. The Full Dimension Fusion Portrait Vision System, though a first of its kind, is not the only impressive thing about this smartphone. The OPPO Reno5 Pro 5G is the first smartphone in India to be powered by the MediaTek Dimensity 1000+ SoC, an octa-core chip manufactured on the 7nm process. As if that wasn't enough, users also get support for 5G, so they can make use of the network as soon as it starts rolling out in India.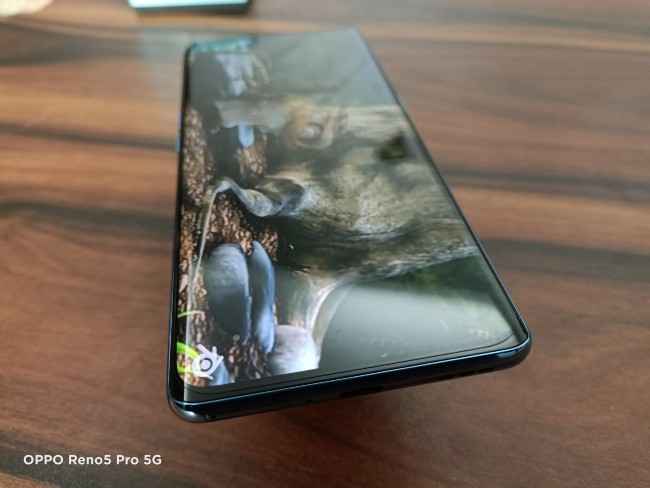 As if that wasn't enough, the OPPO Reno5 Pro 5G also packs a large 6.5-inch FHD+ 3D Borderless Sense Screen that curves around the edges. In fact, the phone offers a screen-to-body ratio of 92.1%, which means that users won't have to deal with thick bezels. Further, the display also supports HDR10+ video. This, combined with the support for Dolby Atmos, should be music to the ears for binge-watchers. The OPPO Reno5 Pro 5G also offers a 90Hz refresh rate and up to 180Hz touch sampling rate, which is sure to get gamers excited. In fact, the phone offers a total storage space of 128GB, so users can download whole seasons worth of TV shows on their phone along with a bunch of games, and not worry about running out of space.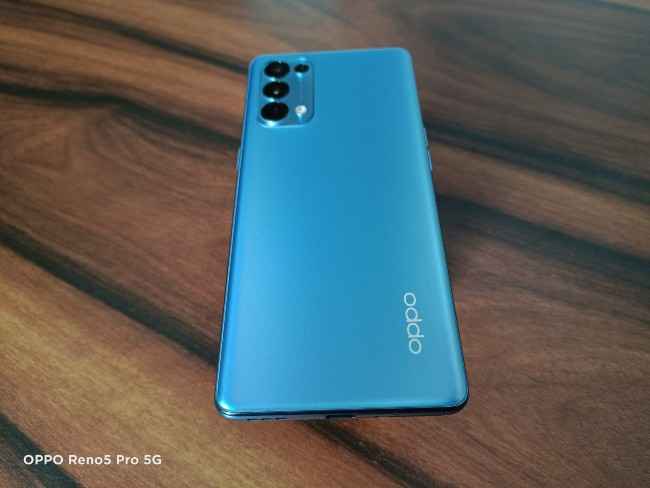 The OPPO Reno5 Pro 5G also comes pre-loaded with ColorOS 11.1 based on Android 11. So users can enjoy all the features that come with it, like the customisable always-on display, FlexDrop and Gamer Mode. This is on top of the base features of Android 11 such as improved privacy settings, better predictive tools, and more. In order to ensure that users will be able to make the most of these new features, the OPPO Reno5 Pro 5G packs a large 4350mAh battery. When the battery eventually does get low, the 65W SuperVOOC 2.0 flash charging tech ensures that you won't have to stay tethered to a wall socket for long. In fact, OPPO says that the phone can be charged back up to 100% in as little 30 minutes.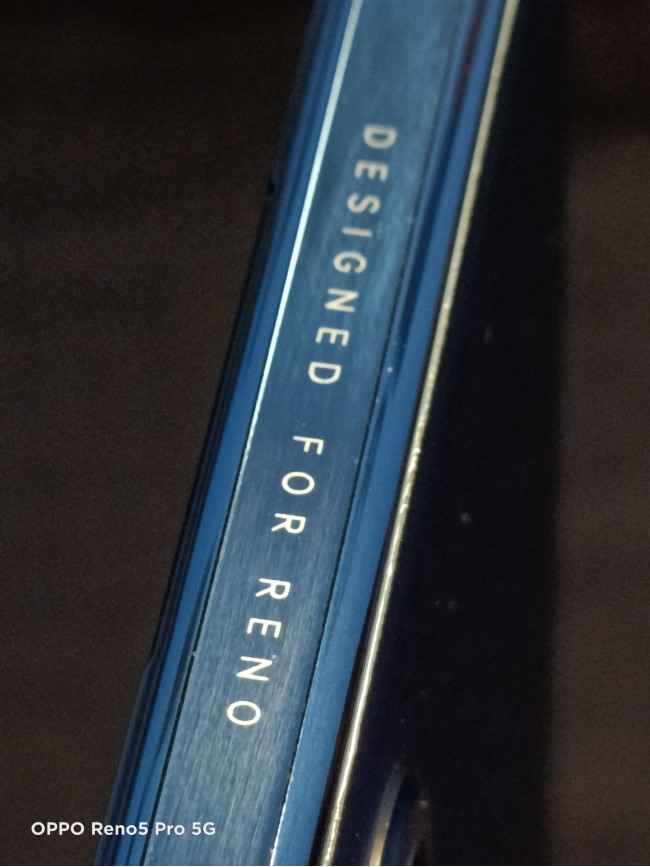 The OPPO Reno5 Pro 5G is priced at INR 35,990 and will be available in two colour variants, namely Astral Blue and Starry Black. Those interested in purchasing the phone should note that the Reno Glow process mentioned earlier, is only available on the Astral Blue variant of the phone. As such, those looking for an eye-catching and shimmering look will be wise to opt for that. While the Starry Black may be the option for those looking for something that's a bit more subtle. Regardless, both these variants will be available across mainline retailers and Flipkart, so you have the option of buying online or offline.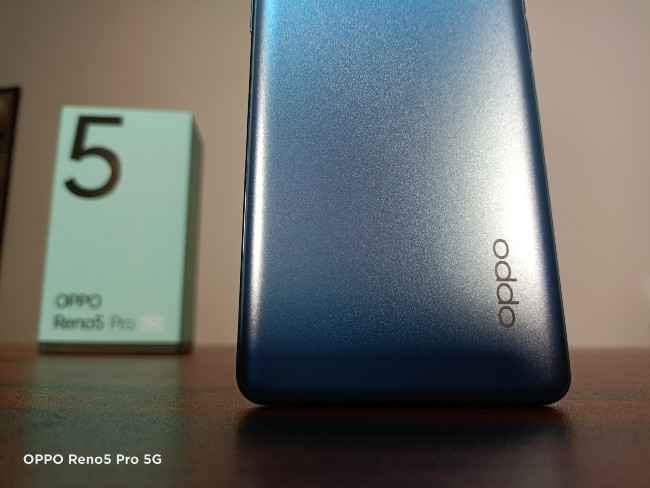 To make the deal even sweeter, buyers can avail some pretty exciting offers on the phone. This includes an additional 120GB of cloud storage free for 12 months. On top of this, the phone is also available with attractive EMI options from Bajaj Finserv, Home Credit, IDFC First Bank, HDB Financial Services, HDFC Bank, ICICI Bank, Kotak Mahindra Bank, TVS Credit, Zest money, IDFC First Bank along with ONE EMI Cashback offer. On top of this, there is a flat INR 2,500 cashback on Bank of Baroda CC EMI Transaction, Federal Bank DC EMI Transaction and Zest Money.
As if all this wasn't enough, buyers will also get OPPO Care+ that includes complete damage protection for 180 days, Platinum care and free pickup and drop repairs in major cities with online and offline purchases. Further, there is a bundle offer of INR 1,000 on the OPPO Enco X True Wireless Noise Cancelling earphones when purchased online with the OPPO Reno5 Pro 5G.
All in all, this is a complete package deal. No matter if it's about being your videography partner or being your personal manager, this device has everything and truly comes across as an all-rounder. So what are you waiting for, grab yours today!
[Brand Story]