Disruptive, value for money, game-changing, these are some of the terms we associate with Chinese smartphone maker Xiaomi all the time. Let's take a look back for a minute though, and see whether the company has actually lived up to all those tags. Why not right? After all, we called Samsung out on the lack of innovation in design and HTC has taken a massive hit on its One M9 smartphone for the same reason. As consumers, we expect companies to improve over time. We may settle for incremental updates, but updates nevertheless.
Xiaomi entered the Indian market last year, with the Xiaomi Mi3 smartphone. It was a phone that changed our outlook on the budget and affordable segments. In fact, the Mi3 can be credited for the 'value for money' smartphones that we have today.
The curious case of the Xiaomi Mi3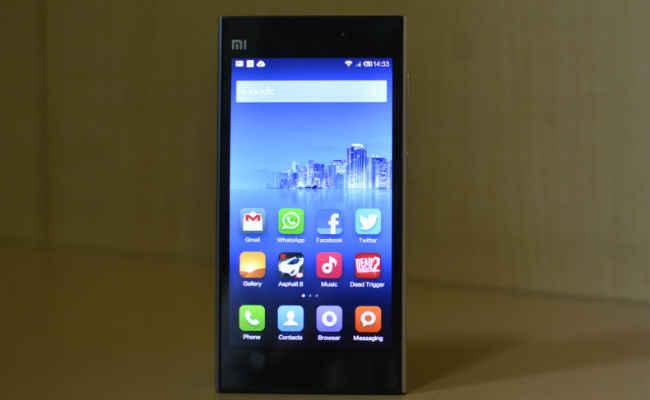 Many would disagree with this part, but it's true, the Xiaomi Mi3 is the reason for this article and all of Xiaomi's problems. The Xiaomi Mi3 came with a Snapdragon 800 SoC coupled with every bit of the high-end segment that you can think of, except one — the price. The device cost merely Rs. 14,990. We were happy, you the readers and buyers were happy and the company, we expect, was over the moon with its successful launch in one of the largest smartphone markets in the world.
Disappointment #1: Mi3 stops selling
Read More: Mi3 won't sell in India anymore
Barely a few weeks into the flash sales, Xiaomi decided to discontinue the Mi3 in India, sparking widespread anger, even anguish, from users who didn't get a chance to buy it. Indeed, even those who did were worried about whether they'd receive support for their phones now. Thankfully, Xiaomi has remained true on that promise.
From thereon, the Mi3 appeared again, but only as a 'blink and you miss it' product. For many, it remains, to this day, the phone that got away.
What happened next?
The best in class Mi3 was followed, quickly enough, by the budget Redmi 1S smartphone. Like the Mi3, this one also offered best in class specifications, and a promise of performance that we hadn't seen in the sub-7k segment.
Disappointment #2: Did it deliver?
Well, yes and no. The Redmi 1S had a camera, which hasn't really been outdone to this day in its segment. In addition, it did, on paper, offer Moto G (1st Gen) like performance at a Moto E (1st Gen) like price. A ton of users though complained about heating issues on the Redmi 1S and the fact that the phone didn't live up to its spec sheet in terms of real world performance. To its credit, Xiaomi was quick to act, sending an OTA update that would fix these issues.
Let's be clear, the Redmi 1S was in no way a bad smartphone, but like we said in our review, it wasn't the never before seen smartphone that the Mi3 was.
Along came a flagship..
Skipping over the Redmi Note, which was met with legal issues and overwhelming competition from Micromax, Xiaomi's next big phone was the Xiaomi Mi4, the company's flagship device at the time. It ran on the Snapdragon 801 SoC, had 3GB of RAM, a 13MP camera to drool over and more.
Read More: Xiaomi phones banned in India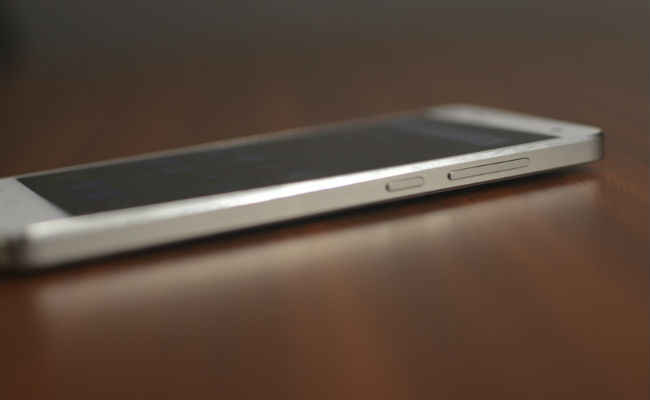 Disappointment #3: There was just one problem, all this had been done before, by a device known as the OnePlus One. What's more, the Mi4 launched with only 16GB of storage, for merely Rs. 2,000 less than the OnePlus One, which offered 64GB. When Xiaomi did launch the 64GB version of the Mi4, it was priced at Rs. 23,999 to OnePlus' Rs. 21,999. Who would've thought Xiaomi would be beaten on price, right? Well, we didn't.
Read More: Xiaomi Mi4 review, OnePlus One review
Sure, things stand at a more familiar position today, the OnePlus One costs Rs. 1,000 higher than the 16GB Mi4, but that also was originally launched at Rs. 17,999 to the Mi4's Rs. 19,999.
Onto the contemporary then..
Read more: Xiaomi Mi 4i review
By now we've come to expect two things from Xiaomi — great performance and great price. Enter the Xiaomi Mi 4i. This is another device that had all the makings of a Mi3 like spectacle, so much so that company VP Hugo Barra even mentioned the ill-fated device when he announced the Mi 4i's pricing. Xiaomi's launch event was a first, something India hasn't seen till date.
Disappointment #4: Unlike Xiaomi's other phones though, the Mi 4i has absolutely nothing new. It has a Snapdragon 615 SoC, something the Yu Yureka already did at Rs. 8,999. It has a 13MP rear camera, same as the Yu Yureka again, and even the Redmi Note. There was 2GB RAM…you get the drift.
What the Xiaomi Mi 4i does have though, is the build. As we mentioned in our review, Xiaomi has almost perfected the art of building a slim smartphone with a big battery. No one really cared that the Mi 4i didn't have anything new, because we were well aware of Xiaomi's knack of sucking the best possible performance out of the SoCs. Alas, the Mi 4i is quite the opposite, the phone lags while doing very simple stuff.
For perhaps the first time, the Mi 4i is a Xiaomi phone that can only be recommended for its display. Yes, the camera is good, but it's not better than any other Xiaomi camera till date though.
Read More: Xiaomi Mi 4i vs Samsung Galaxy S6 Edge: Camera Comparison
Why the Mi3 was Xiaomi's claim to fame and the reason for why we're disappointed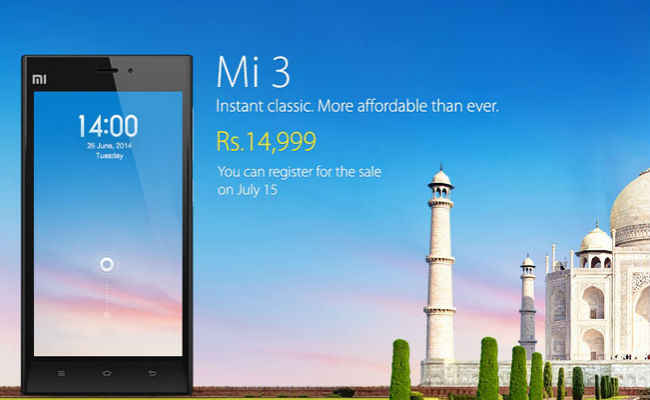 However short a time frame the Mi3 sold for, Xiaomi indirectly made a promise to consumers with that device. That promise was to deliver smartphones that punched above their weight. In fact, while every company says good things about its devices, Xiaomi still presents them as best-in-class devices.
A closer look at Xiaomi though shows that the company has actually not achieved the lofty goals that we expected it to. The company may be able to show numbers from the sales point of view, it may even be maintaining the split second flash sales record, but speaking as a geek, a tech enthusiast, one who appreciated a company like Xiaomi for all it can do, it has failed.
When it started its business in India, Xiaomi stood alone, doing something other companies couldn't think of. Micromax's Yu brand has given tough competition to the Mi devices, as have companies like Asus and OnePlus. The Mi 4i pales in comparison to the Asus Zenfone 2 (2GB RAM) in terms of performance, while the Mi4 lost to the OnePlus. In terms of pure value, none of Xiaomi's current products really match up to the Mi3.
Read More: Asus Zenfone 2 (4GB) review
The story is very similar to Samsung's runaway success in the smartphone market. The company, at its time, was doing something no one else could. We all penalized Samsung for not being able to improve its products though; we did it through our reviews, while the buyers did so by turning to other brands. This shows that simply outdoing the competition can only help for a while; sooner or later, companies have to outdo themselves.
One thing that must be noted though is that Xiaomi should be credited for pushing other manufacturers to raise their standards, just like Motorola is credited for the budget revolution. With the exception of the Xiaomi Mi Pad, there has been no product that has turned heads like the Mi3. The Redmi 2 was a very good phone, but was still only an incremental update, and as mentioned at the beginning of this article, we accepted it as a good phone. Beyond that, none of Xiaomi's devices have really provided the value that the Mi3 did.
Your move, Xiaomi.