Google's Pixel phones are almost here - the two smartphones, built by Google in collaboration with various manufacturers, are scheduled to launch in a few hours. While we were all eagerly counting down to the time when Google launches its new phones, our trusted source sent us some photos, showing how the finished product looks like. So naturally, we had to share the photos with you. In contrast to last year, the two Pixel phones this year do not seem to have any difference in terms of looks, except for a larger display.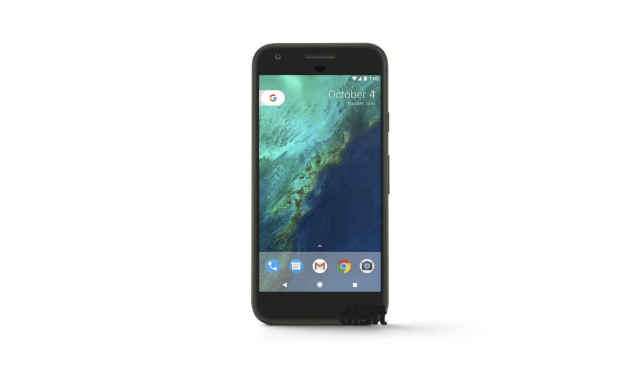 There also seems to be a glass panel on the top half of the rear, although we are not sure of its significance. We have also heard reports that the Google Pixel phones will be 7.3mm in thickness, which makes the two devices reasonably slim. In line with what we have heard already, the Pixel phones do not show any hint of company logos apart from Google's own. We'd heard of Google planning to stop co-branding its hardware efforts, and this seems to be the beginning. Nevertheless, the phone is reportedly being manufactured by HTC, although Google had reportedly wanted Huawei to originally make the phones. In terms of hardware, both the Google Pixel and Pixel XL are expected to be powered by Qualcomm's Snapdragon 820 or 821 SoC, along with 4GB of RAM, 32GB minimum storage and Android Nougat. The Pixel will reportedly be compact, housing a 5-inch, 1080x1920-pixel display. The Pixel XL, meanwhile, will be targeted at entertainment consumption, housing a 5.5-inch, 1440x2560-pixel resolution display.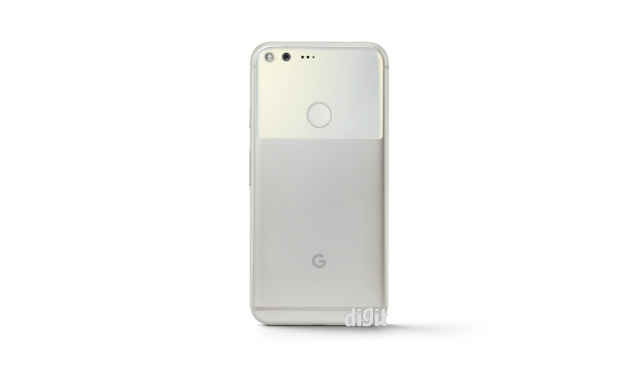 The Pixel and Pixel XL will also reportedly differ in terms of battery. While the Google Pixel smartphone houses a 2770mAh battery, the Pixel XL houses a 3450mAh battery. Both the smartphones, like the previous Nexus devices, are expected to house the same cameras. The primary camera has been reported to be 12 megapixels, while the front camera is expected to be powered by an 8-megapixel sensor. As we reported a while back, the Pixel phones will be exclusive to Flipkart for online sales, and preorders for the devices are scheduled to begin from October 13. Alongside the two phones, Google's event tonight is expected to unveil a Daydream VR headset, a 4K-capable Chromecast, a (possibly Huawei-made) tablet, and a possible introduction of Andromeda, an operating system that is expected to bring Android and Chrome OS together. Here are the first photographs of the Google Pixel and Pixel XL smartphones, and we expect to see more in a few hours.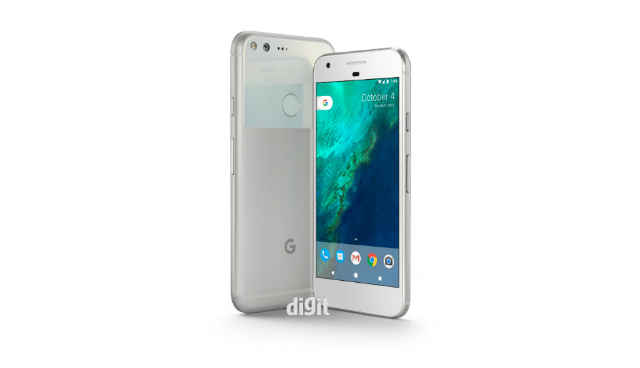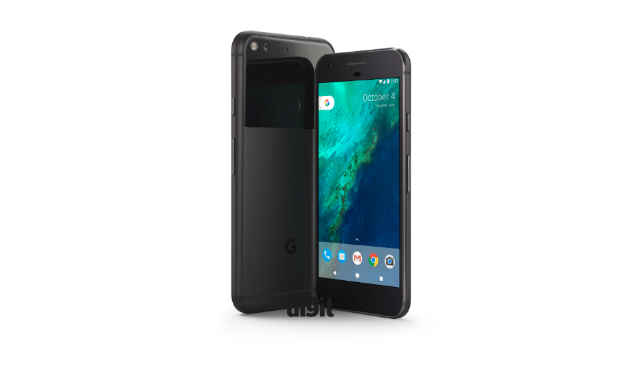 Do you like how the new Pixel phones look like? Let us know in comments, whether you think Pixel phones will fare well, or you would miss the Nexus lineup.