So, Samsung's 2017 flagships are almost upon us, and though most would rather talk about the seemingly bezel-less display or new fingerprint sensor, there's one aspect that's more important. Samsung's new SoC, the Exynos 8895 was made official recently and with it, the South Korean OEM takes on the Qualcomm Snapdragon 835. It's even more important for India, since Samsung usually launches the Exynos version of its flagship handsets in the country.
Last year's Exynos 8890 was quite close to the Snapdragon 820's performance levels, but Samsung goes a step further this time. It matches Qualcomm on the manufacturing process, data speeds and more. Interestingly, the Galaxy branded flagships are the only smartphones that offer an even testing ground for SoCs. Given that Samsung launches a Snapdragon and Exynos variant of the Galaxy S flagships, it's easier to compare SoCs, since all other aspects are constant.

Mongoose vs Kryo
Well, a real-world comparison is at least a month away right now, but from the specifications each company has talked about, we can draw some inferences of what to expect.
While the 10nm FINFET process takes centre-stage here, the emphasis this year would be on efficiency over raw power. To be clear, both chipsets should be more powerful than their predecessors, but we do not expect to see much real world implications of that. The difference here should be efficiency, on how much power they consume while delivering breakneck speeds.
As we explained when talking about the Snapdragon 835, Samsung is going for efficiency over power here. In fact, the company's own claims are that the Exynos 8895 will be 27% faster than the 8890, while consuming 40% less power. In real world terms, this should be an either or situation, meaning it'll either run at 37% faster speeds, or consume 40% less power.
Both Samsung and Qualcomm have custom core designs, although Qualcomm has a more semi-custom approach this time, utilising one of ARM's newest licenses. The Mongoose and Kryo cores are both fitted in a big.LITTLE architecture on these chipsets, but where Qualcomm uses two Kryo clusters, Samsung uses a Mongoose cluster and a Cortex A53 cluster. Neither Samsung, nor Qualcomm have confirmed whether their custom cores are based on ARM's Cortex A73 design, but their top clock speeds to suggest that the excellent Cortex A72 core is in play here. To recall, the Cortex A72 is in play in all the most powerful SoCs you can think of today, including the Snapdragon 650, 652 and 653.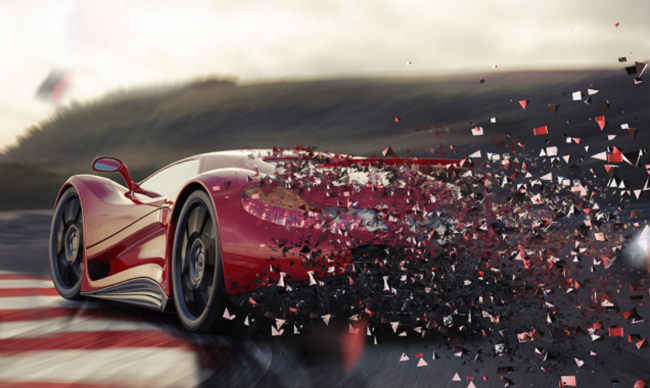 Mali vs Adreno
On testing Samsung and Qualcomm's chips last year, the Snapdragon 820 and 821 usually came out ahead on GPU tests. However, this year may not be the same. Samsung has chosen a Mali G71 MP20 GPU, that is based on ARM's new Bitfrost GPU architecture. Where Qualcomm claims 25% improvement on the Adreno 540 (with the Snapdragon 835), Samsung has gone ahead claiming 60% faster performance from its new GPU.
With VR seeing a big marketing push in 2017, it's natural that both SoC makers would want better GPUs this year. It's even more important in Samsung's case, since the company is already invested in VR with its mobile VR focused, Gear VR headset. It is worth noting that ARM itself claims 50% better graphics on the Bitfrost architecture, which means Samsung's own enhancements account for an extra 10% here.
Of course, these are only claims right now, but if a 60% boost in graphics is indeed accomplished, it'll make for much better VR gaming capabilities for Samsung's Galaxy S8 and Note 8 flagships. Similarly, Qualcomm has to manage the VR capabilities, including Samsung's Gear VR. So, the chipmaker has no respite either.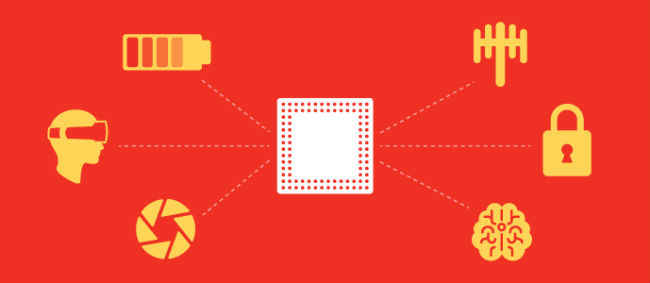 Taking the load off
An addition to both the Exynos and Snapdragon chipsets this time is a VPU that will almost literally give your phone eyes. While the SoCs are pretty much evenly matched in their camera megapixel counts or video processing and playback capabilities, the VPU and its concerned algorithms may make a difference here.
The VPUs in both these SoCs will add not only to their camera prowess, but in other fields as well. They will offer features like object detection, gesture detection and facial recognition. Ring a bell? These features should, ideally be used in tagging photos, recognising faces from your gallery of Facebook images and so on.
In addition, the addition of machine vision could also mean that both these manufacturers want to explore more than just phones. In Samsung's case, the company's Exynos 8895 chipset is already being used for Audi's cars.
Exynos vs Snapdragon
Ever since it achieved the 14nm FINFET process, Samsung's chipsets have become much more competitive. Last year's SoC was an eye opener for the market, with the Galaxy S7 and S7 Edge doing well in India, despite the lack of a Qualcomm chipset inside. With the 10nm process, Samsung can only make things better, unless something goes royally wrong, like the Note 7 debacle, and we doubt a company as big as Samsung will have another one of those.
The Exynos 8895 Soc is also the first chipset to be designed and fabbed by Samsung. This, combined with the fact that the company started selling its SoCs last year as well, could mean we'll see more of Samsung's chipsets on other devices. With its own fab in place, Samsung has a realistic shot at challenging Qualcomm in the market, if it chooses to do so.