Stock Android is slowly becoming the flavour that most smartphone makers go for. Lenovo adopted it recently, and the newest entrant is Xiaomi. Of course, the latter is only using stock Android for one of its devices, but that gives us an opportunity to compare two smartphones that are evenly matched in some ways and have stock Android Nougat running on them.
The Lenovo K8 Plus has just been launched in India, but we've had the device just long enough to whip out a comparison. The Xiaomi Mi A1 is an Android One device, and comes with the promise of two Android updates, with Oreo scheduled for later this year. While for Xiaomi, stock Android is a one off here, Lenovo has only recently committed to providing Android as Google intended it…well, almost. The two phones do belong to the budget range as well, although the Mi A1 costs you a few thousand bucks more than Lenovo's budget offering. How do they stack up against each other? Read on to find out.
Build and Design
Design is usually a subjective element, but we would be really surprised if anyone ranked the Lenovo K8 Plus over the Mi A1 in terms of looks. Both devices sport dual-cameras, although Xiaomi used Apple's horizontal placement, while Lenovo went for the vertical placement on the back. The K8 Plus is heavier than the Mi A1, which some might find unsavoury, although it gives Lenovo's phone a reassuring heft to it. That is not to say Xiaomi's phone isn't built well enough, the light and slim body on that phone feels sleek, but not as sturdy as Lenovo's phone.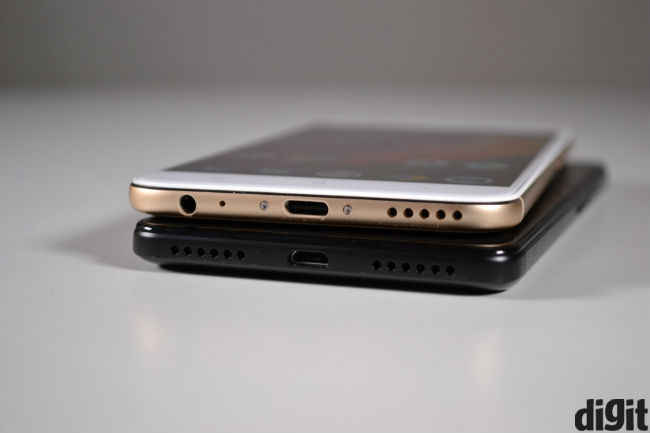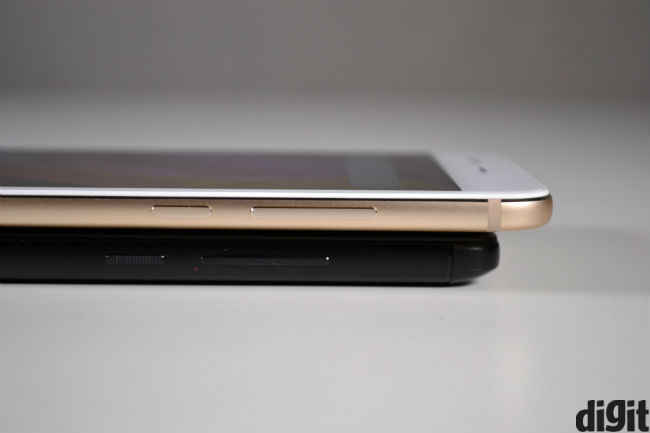 Look and feel aside, there's not much to choose from in terms of build quality. They should be able to take a few bumps, although the display remains the vulnerable elements, as is usual with smartphones. Overall, it will come down to look and feel, where Xiaomi trumps Lenovo in our opinion.
Display
Here again, the two phones are almost evenly matched, not just in terms of specifications offered, but actual user experience as well. The distinction comes in the touch experience, where Xiaomi's display feels somewhat sticky against Lenovo's smooth touch response. The K8 Plus' oleophobic coating comes in handy here, making it the nicer display in terms of end user experience. But otherwise, colour tones and saturation are fine on both displays. Neither is particularly vibrant, but they do not present issues in terms of viewing angles or other aspects of usability.
Performance
For theoretical purposes, the MediaTek Helio P20 is at the same level as the Qualcomm Snapdragon 625. So, given that both phones are running stock Android ROMs, their performance shouldn't differ much. However, this isn't true in practical terms. While benchmarks rank the devices as equals, the Mi A1 does feel faster on practical terms. We can't quite pinpoint why that is, but the Lenovo K8 Plus does feel somewhat slower during UI transitions and app launches. To be clear, the difference will only be visible on side-by-side comparison, and the Mi A1 being the more pricey of the two phones, it doesn't really rule things against Lenovo.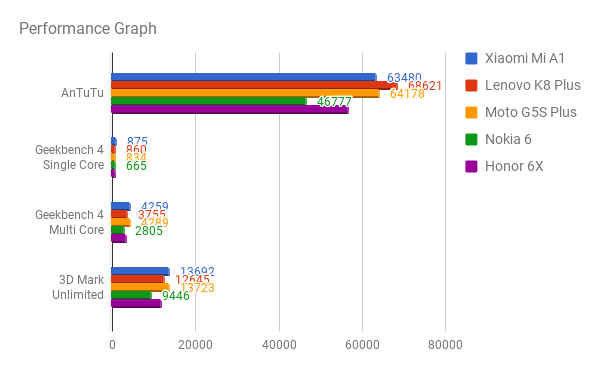 Stock Android
Both Lenovo and Xiaomi agree that a large part of the customer base today makes its buying decision based on what kind of Android ROM runs on a device. So, the stock Android interface on both of these smartphones probably figures into your decision.
What's surprising here is that not only does Xiaomi take the stock route here, the company's software is much closer to pure Android Nougat than Lenovo's. For instance, Xiaomi has added three of its own apps and made changes to the camera app (since Android doesn't support dual-cameras natively), but there's literally no other change to the interface. Lenovo on the other hand has changed quite a few icons on the device, and of course changed the camera app for its dual-camera setup as well.
There are also some pre-loaded apps on Lenovo's phone, although they can all be uninstalled if needed. You get some background apps from Motorola, while the Faasos app is pre-installed, as is Google Duo.
Both Xiaomi and Lenovo have confirmed updates to Android Oreo on these devices, although the Mi A1 is also going to be amongst the first to get the Android P update, according to Google.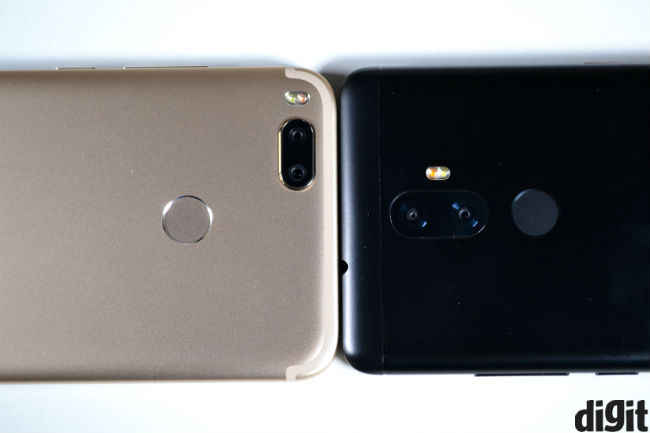 Camera
Both phones sport dual-cameras here, although Xiaomi uses two 12MP sensors against Lenovo's 13+5MP combination. Both camera use depth sensors, although Xiaomi's phone has a telephoto and wide angle lens combination, which gives it a better chance at shooting bokehs.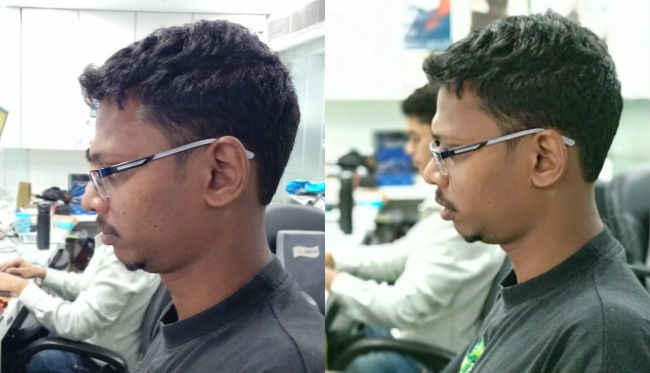 Bokehs (Xiaomi Mi A1 vs Lenovo K8 Plus)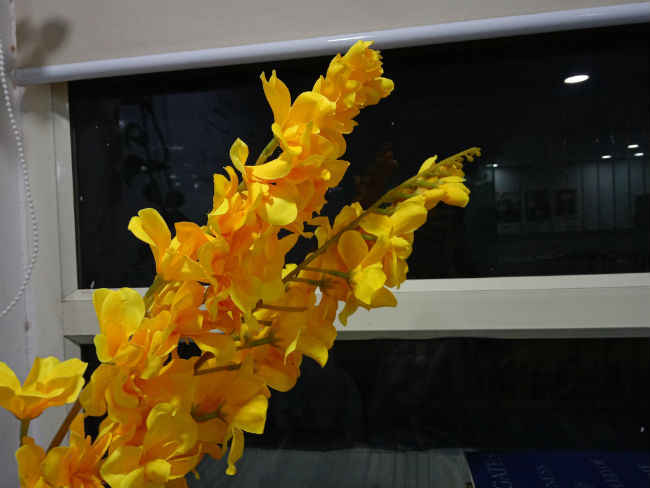 Image clicked in indoor conditions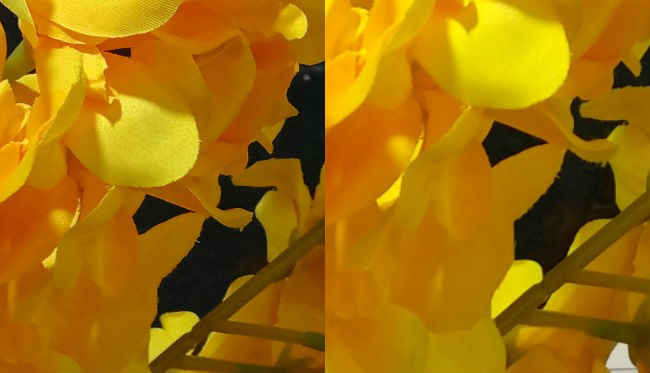 100% crop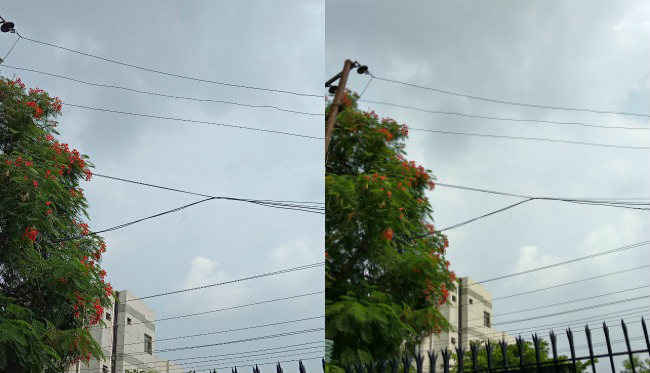 Lenovo K8 Plus (Left) vs Xiaomi Mi A1 (Right)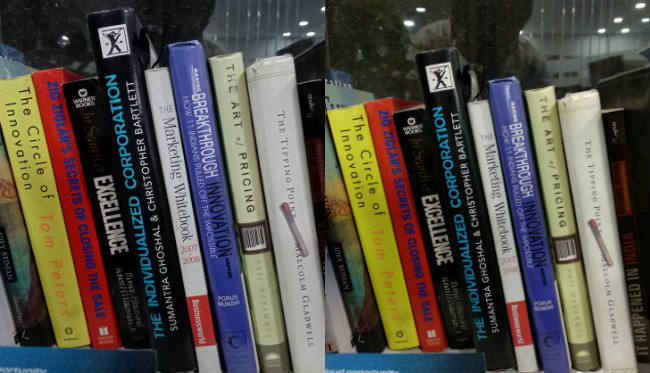 Lenovo K8 Plus (Left) vs Xiaomi Mi A1 (Right)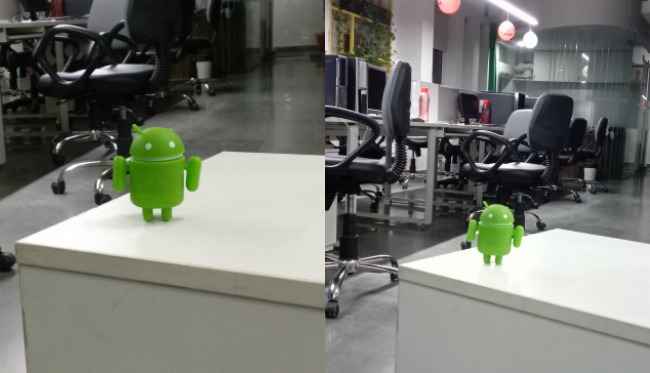 2x zoom using Xiaomi Mi A1 (Left) and Lenovo K8 Plus (Right)
While spec sheets do not always reflect real world performance, in this case the difference is quite clear. If bokehs is what you want, neither camera will give you DSLR quality photos, but the Xiaomi Mi A1 will produce better bokehs. The background blur looks better when shot with the Mi A1 and is much easier to do as well. On the Lenovo K8 Plus, you get a focus toggle, that requires the user to manually choose where to focus, leading to wrong results often. Simply put, the Mi A1 is a more functional camera, that produces better bokehs effortlessly.
On the other hand, when both cameras are firing, the Mi A1 tends to produce more details in photos. Colours are better when shooting indoors, although the difference is slight. The Lenovo K8 Plus produced better details in some indoor shots, but overall image quality is better on the Mi A1. The latter also produces brighter photos under low light.
Image Samples from Xiaomi Mi A1
Image Samples from Lenovo K8 Plus
Conclusion
The Lenovo K8 Plus and Xiaomi Mi A1 are quite evenly matched, and for those who want to save Rs. 4000, the K8 Plus does seem like a dependable device. While we haven't yet run our battery tests on the K8 Plus, the overall distinction seems quite simple. The Lenovo K8 Plus is for the budget buyers, while the Xiaomi Mi A1 is better for those who want a more premium device and don't mind spending more for it.