One of the most common questions we get nowadays goes something like this: "I have a budget of Rs. 10,000, suggest the best phone in this budget. I want to play games, it must have a good camera and the best performance". It tells us that a majority of phone buyers are not looking for a premium smartphone, or the best phone in the market but, for something in a budget that can still provide a good experience.
Thankfully, developments in the smartphone market have led to budget smartphones doing much more than they used to a couple of years ago. Features like 3GB of RAM is new, but it's quickly becoming an imperative for this segment. So, when it's power and efficiency you want, these are the phones that you should go for.
Companies launch new phones by the dozen today though, which means there's a lot to choose from, even in this difficult category. An important category where most of the emerging smartphone consumption demand is situated currently. Don't you worry, we're always here to help you out and make the buying decision simpler. Here is what eight of the best in this price range
look like, when they're pitted against each other.
COOLPAD NOTE 3 LITE
The Coolpad Note 3 Lite is the most affordable smartphone in this shootout. While it may not be the overall best performing smartphone in the sub-10K category, it is definitely the one to buy in the sub-7K price bracket. At its stellar price of Rs. 6,999, the phone is able to offer 3GB of RAM, but it is also the first phone in the sub-7K range to boast a fingerprint sensor and hence sets a new benchmark for budget smartphones. The phone feels robust in the hand, thanks to bi-metallic frame.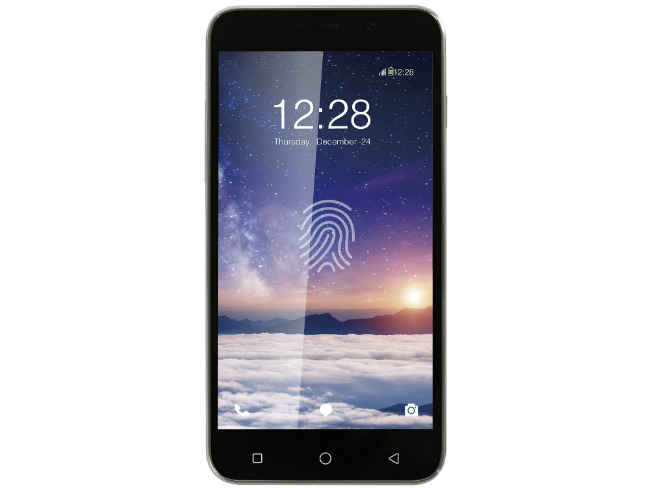 In terms of performance, the MediaTek chipset delivers acceptable performance in terms of multitasking, gaming and all the other regular tasks. You can, for instance, easily stream audio online, stay connected to Wi-Fi, update applications in the background and play reasonably intensive games, without a hint of a stutter. The phone also keeps the battery life in check. It can last around 8 hours on a single charge on our battery test, although it can do more than that on regular usage. It is the best buy amongst the phones in this comparison by a good margin, no doubt.
The 13MP rear camera however, isn't that great and leaves us wanting for more. Image quality is average but video recording is certainly good. The camera app has useful features such as filter and a Pro mode. All things considered, this phone definitely does its bit to distinguish itself from the rest of the bunch.
INTEX CLOUD SWIFT
The Intex Cloud Swift is one of the more disappointing smartphones in this comparison. It is not very good looking and the build quality isn't that great either. While the plastic build should work in the Rs. 7.5K price range, this phone still looks quite cheap for its price. The Cloud Swift has a decent display though, and the 720p IPS LCD panel provides decent colour saturation along with good viewing angles. However, it still lacks the overall quality of the Coolpad Note 3 Lite.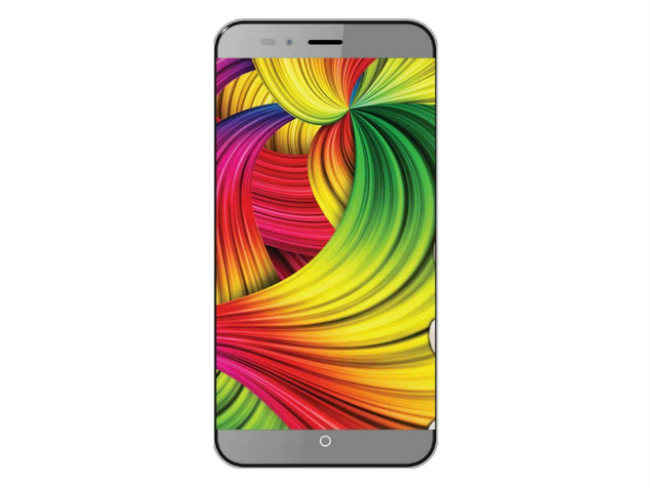 What's more disappointing is that the phone's performance isn't great either. The 1.3GHz quad-core Mediatek SoC on this device delivered the lowest score on synthetic benchmarks, during our tests. Even on real life performance, the phone seems quite average at best, and the UI is less than welcoming. For example, while there are on-screen navigation keys, the recents button actually opens 'options', while there is an extra capacitive screen that acts as both home
and recents. Long pressing the capacitive button opens recents, while the regular recents button for some reason opens Options.
Further, the 8MP rear camera is not very likeable either. We found the image quality to be just
below average, in all kinds of lighting conditions and the shutter response wasn't very fast. The front facing camera also had a similar story to tell. Lastly, the battery life was just about fine, but nothing that would make up for the phone's other weaknesses.
KULT 10
The Kult 10 smartphone is one of the newest entrants into the Indian market, but it has all the right specifications to be a good phone in this price range. Unfortunately though, the company needs to put more work into its device if it wants to position it next to the best budget smartphones out there. Seriously. While the phone runs on the same quad-core MT6735 SoC, as the Coolpad Note 3, it doesn't seem as well optimised. While the Kult 10 does do well on synthetic benchmarks, it's not as fluid and responsive as the Coolpad Note 3 in real life performance.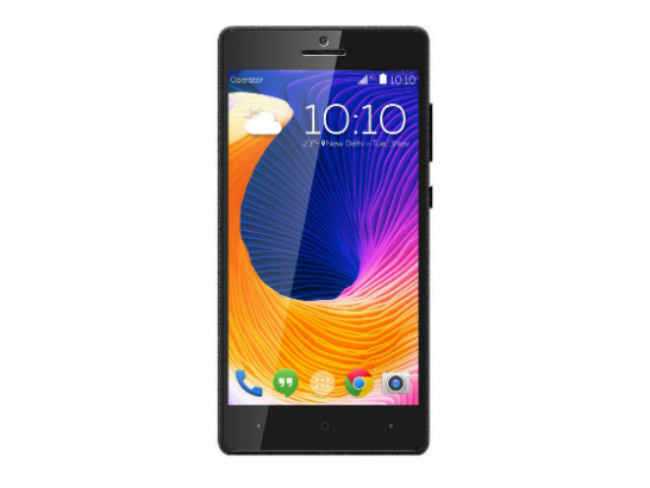 Considering the fact that they both have 3GB of RAM, it's somewhat disappointing. The phone stutters and lags, and even froze once while playing Asphalt 8. On the other hand, the build quality of the Kult 10 is commendable. The Oneplus-like sandstone finish on the back cover, provides good grip, and adds more grace to the orthodox candy-bar design. The 5-inch 720p display on this phone is also pretty good, with just about the right colour accuracy and viewing angles. The whole form-factor reminds us of the Xiaomi Mi 4i.
The Kult 10 though takes another hit in the camera department. The 13MP rear shooter is lower than competitors, and is just about average for the price range. Colour saturation isn't very good and there's quite a bit of noise. The front-facing camera isn't a any good either.
COOLPAD NOTE 3
This phone does consistently in all our tests. While we would have preferred a 1080p resolution on the 5.5-inch display, 720p is still reasonable. Moreover, the display quality is among the best in sub-10k smartphone category with crisp, warm colours that most would like. The Coolpad Note 3 may not stand out in terms of design though. It has a boring candy-bar shape and doesn't look very attractive.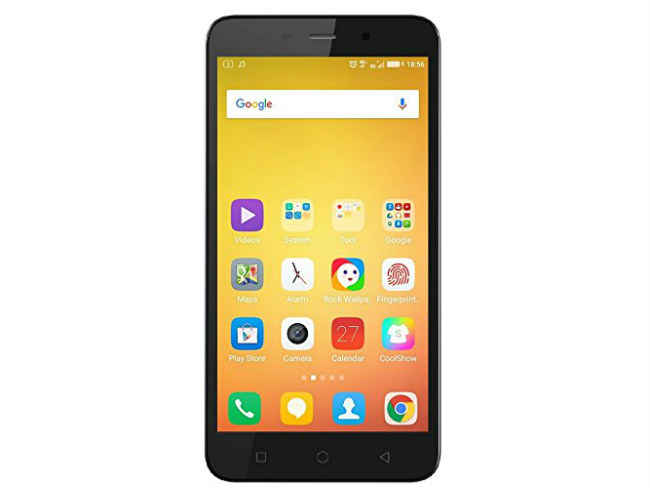 It is still one of the best performers when it comes to processor performance. While it may not be the best in terms of synthetic benchmarks, real life performance was far better than most in this comparison. Be it day to day tasks, such as browsing the web, or long gaming sessions, the phone was able to handle it all. There is a slight lag at times after prolonged gaming sessions, but it's a small hitch.
The 13MP rear shooter is also good. Images taken in daylight conditions have decent details and true-to-source colours. Even in low light, the noise reduction algorithm keeps noise to a minimum, without compromising on details.
However, the best attribute of this phone is its battery life. The 3000mAh battery is well optimised, lasting almost ten hours on a single charge.
HOW WE TESTED
Performance and battery tests
Synthetic benchmarks aren't always the best reflection of how a device performs in real life, but they are the first step to find how competent these phones are and to compare them against their peers. Benchmarks also provide a comparative score with phones that haven't been included in this comparison, which gives us even better insight. Of course, we don't depend on them alone, but you get the point.
To test the battery life of the phones, we used the standard Geekbench battery test. After charging the phones to 100 percent, displays of all smartphones were turned to full brightness. After that, we simply started the battery benchmark and let it run till the battery died. There's also a looping video test that we use, and together, these two gives us a really good idea of the battery life, which is then justified by real world usage.
Real life tests
To test the real world performance, we devised tests, ranging from gaming to regular simpler apps, testing them out on the phones side by side. The fact that they have 3GB of RAM means that multitasking should be a breeze for them. So, we tried playing multiple games on the phones, simultaneously, checking how long it took them to give up.
Camera test
We conducted our camera tests in various of light conditions — dawn, daylight, overcast, studio (fluorescent), tungsten, night, low light and flash. Video recording tests were done out of fast moving vehicles, of fast-moving objects from a stationary point, still objects, and low light situations to test noise levels and frame interpolation in the recorded videos. We also tested the phones on aspects like shutter speeds and focusing times.
Design and Usability
The eight contesting phones were judged on the following parametres — Looks, build quality of the phone, build quality of the display, interface design, and ergonomics. Even though these are just budget phones, build quality is given much importance.
The competitors in this test were — Intex Aqua Ace, Intex Cloud Swift, Xolo Black 1X, Lava X10, Coolpad Note 3, Coolpad Note 3 Lite, Kult 10 and Micromax Canvas Pulse 4G.
XOLO BLACK 1X
The Xolo Black 1X is one of the best smartphones in this shootout. While it has the same SoC as the Coolpad Note 3, the Xolo Black 1X performs marginally lower than that device, especially on synthetic benchmarks. Even in real world performance, the two phones are quite close and leave very little to differentiate them from each other.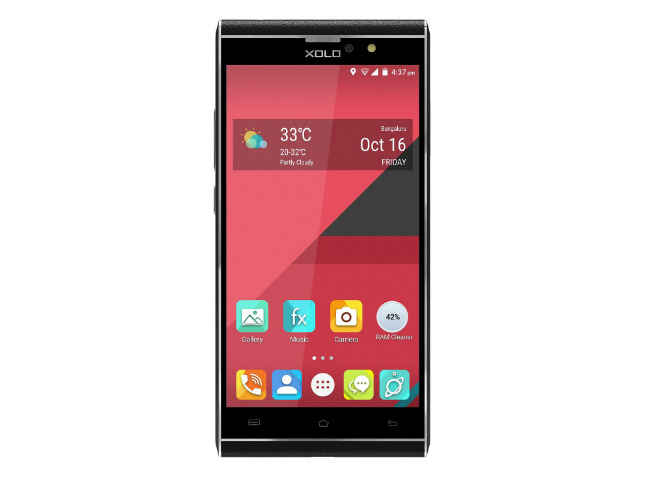 In using the phone as your daily driver, it feels pretty good and fluid to use, very similar to the best phones in this price range. Normal tasks such browsing the web, playing music or just watching a FHD movie are done quite well and though budget phones will eventually start doing even better, this is definitely amongst the best right now. We even tried heavy gaming on the phone, and the phone did quite well there too.
The Xolo Black 1X is also one of the few phones in this price range to boast a metal frame on its side. The Micromax Canvas Pulse 4G also has the same. The faux leather back on the Black 1X should appeal to some as well. The physical buttons are a little tough to press, but nothing that would really hamper day to day usage of the phone.
The Black 1X's biggest win, is in the fact that it has a 1080p display, being the only one to boast such a spec amongst the eight phones in this comparison. As a result the 5-inch IPS panel obviously has the highest pixel density and is sharper than all the other displays. Perhaps more important though, is the fact that the Xolo Black 1X does well in terms of colour saturation and viewing angles. We would have preferred if Xolo put more thought into the phone's UI though.
Talking about the camera, the Xolo Black has a 13MP shooter on the back, and even though the image quality is decent, the camera does lack sufficient details. The colour reproduction is respectable, and the shutter delay is less than ideal.
The 5MP front facing camera is similar to most other phones in this price bracket, but features a front-facing flash, which may come in handy for those night time selfies. The Xolo Black 1X also has a 2400 mAh battery, which is somewhat of a downer, thanks to only six hours of battery life on real world usage.
INTEX AQUA ACE
If the Intex Cloud Swift was a disappointment, the Intex Aqua Ace is the polar opposite of that phone. The difference in build and design between the two phones is huge and the Intex Aqua Ace is definitely one of the best looking phones in this sub-10K price category. It weighs just 121.5 grams and is only 6.7mm thick, which means that it is lighter and slimmer than any other phone in this comparison. It also feels much more premium than the rest of the phones that we compared, except perhaps the Micromax Canvas Pulse 4G, which we will talk about in just a moment.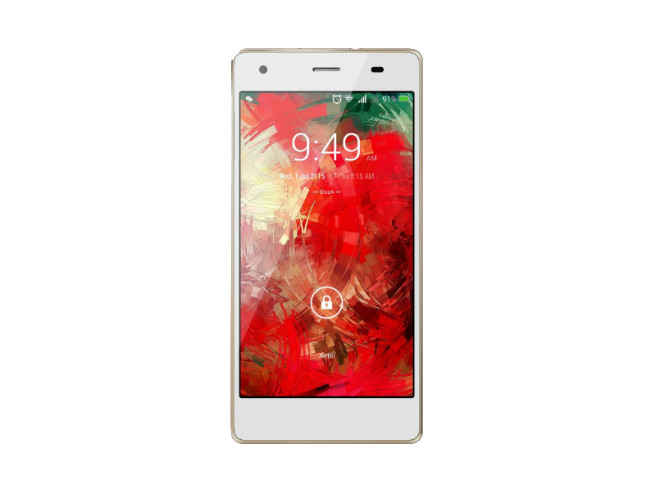 While the glossy plastic on the Intex Aqua Ace does look good, it is somewhat of a fingerprint magnet. The 5-inch 720p panel on the Aqua Ace isn't great, especially when compared to the Xolo Black 1X. While the viewing angles are decent, the colour saturation, temperature and sunlight visibility of the display are quite average. Unlike the Intex Cloud Swift, this phone carrier a more stock-like user interface, which is something that many Android users would really like, as do we.
The disappointing bit about the Intex Aqua Ace though is its camera, which is not the best feature of this phone. The 13MP rear camera is an average shooter, and images taken by it showcase oversaturated colours while lacking details. The camera software tends to soften images while post processing them and this in turn, robs the image of almost all its details while adding a pastel colour-like look to it.
If you're a light user, then the battery life of this phone should be just about all right for you, but for most, it wouldn't suffice.
LAVA IRIS X10
The Lava Iris X10 is a well designed budget phone that offers decent performance. Powered by the MT3735 SoC from Mediatek, the phone works completely like a quintessential budget phone should. There will be no complaints if you are a light user and even you do push it a little, it will happily go that extra mile without much problems. The lags that we saw during heavy gaming is pretty consistent for phones in this price range, which means the Lava Iris X10 is at par with its competitors.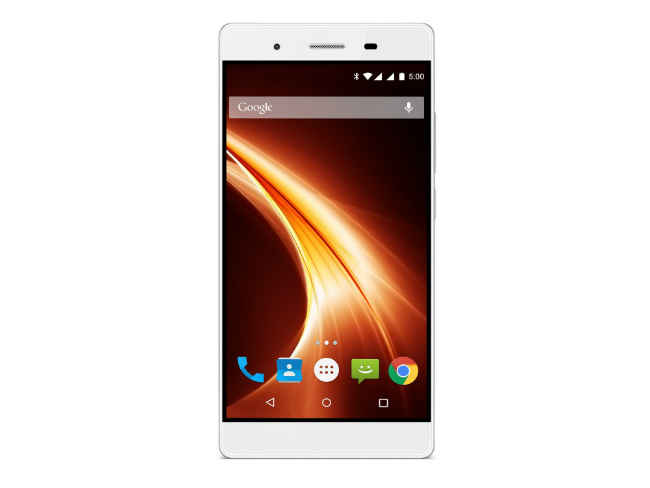 As mentioned above though, the design is one of the key features of this smartphone. Even though it is completely made out of plastic, the phone is quite robust. Lava has used a 5 inch 720p IPS panel for this phone, which again puts it at par with many phones in this price category, but the display on this one is also better than many of those other phones. It does lack, somewhat, in terms of colour saturation, all things considered, the display is still worth appreciating.
The 13MP rear camera on this device, is one of the best in the category. The image quality is good as long as the light conditions is good. But while the image quality does drop in low light conditions, it is still better than most phones currently available in its price pool.
The phone makes the biggest statement in terms of battery life though. It has the best battery life amongst the phones in this comparison, clocking about 11 hours on a single charge. For many, this phone can even be pushed to last a work day. In terms of battery life, it's a job well done.
MICROMAX CANVAS PULSE 4G
The Canvas Pulse 4G from Micromax, is one of the best looking smartphones in the budget smartphone range. Offering a bi-metal design and beautiful chamfered edges, the phone is quite a looker. The metal rims around the edge, combined with the matte back, gives this device a very robust and premium feel in the hand. Turning it on, we found that the phone complements its build quality and design, with a good display as well. The 5-inch IPS display has a 720p resolution, which, as you know, is what many other phones in this category offer. We found that the display quality is quite good, right from the viewing angles, to the touch experience of the display, the Pulse 4G does an impressive job.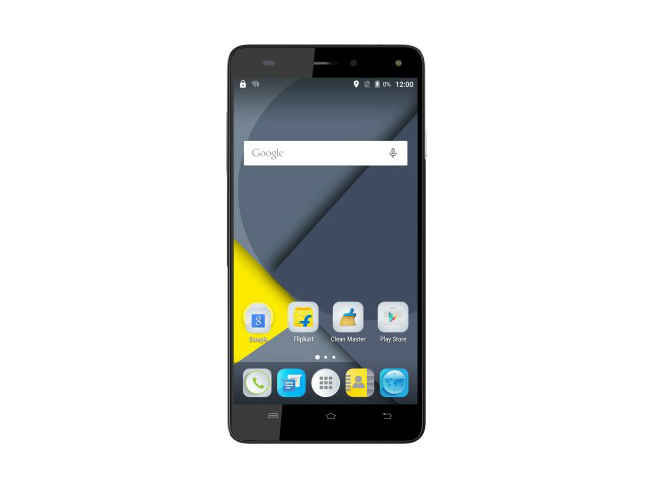 Going by the synthetic benchmarks, this is the second best performer in our shootout and unlike many phones, it is able to show that processing prowess in daily tasks as well. In our tests, the
phone performed well consistently. Games, such as Asphalt 8, which requires more resources than most other applications, were dealt with relatively ease. We did notice a slight stutter, but nothing that can't be overlooked, considering the price range.
The big downfall of the Micromax Canvas 4G though is the 2100mAh battery, that won't even last a full work day for most people.
The device boasts a 13MP rear camera, which is decent, but we've come to expect a little more out of budget devices nowadays. The colour reproduction on the images are nice, but the sharpness is not up to the mark. There is a lot of colour noise, and images lack the crispness that some of its competitors can provide. Photos also look like paintings at times, which is not optimal. Low light images are also, just about satisfactory. While some would appreciate the fact that the Canvas Pulse 4G has a front facing flash, the camera experience is not ideal, but enough.
Intex Aqua Ace
Intex Cloud Swift
Xolo Black 1X
Lava X10
Coolpad Note 3
Coolpad Note 3 Lite
Kult 10
Micromax Pulse 4g
Price (Best prices available online)
Rs. 9,500
Rs. 7,750
Rs. 8.999
Rs. 9,999
Rs. 8,999
Rs. 6,999.5
Rs. 8,799
Rs. 9,999
Performance (on 100)
60
48.4
66.7
58.9
76.7
73.7
50.5
68.8
Features (on 100)
75.8
71.2
87.2
76
75.6
72.3
74.7
81.3
Design and Usability (on 100)
69.7
63.6
64.4
71.7
69
209.5
71.9
70.8
Total (on 300)
205.5
183.2
218.3
206.6
221.3
197.1
220.9
SPECIFICATIONS
Display
5-inch 720p
5-inch 720p
5-inch 1080p
5-inch 720p
5.5-inch 720p
5-inch 720p
5-inch 720p
5-inch 720p
Processor
MediaTek MT6735
MediaTek MT6735
MediaTek MT6753
MediaTek MT6735
MediaTek MT6753
MediaTek MT6735
MediaTek MT6735
MediaTek MT6753
RAM
3 GB
3 GB
3 GB
3 GB
3 GB
3 GB
3 GB
3 GB
Storage
16 GB
16 GB
32 GB
16 GB
16 GB
16 GB
16 GB
16 GB
Battery rating (mAh)
2300
2500
2400
2900
3000
2500
2350
2100
Rear camera
13-megapixel
8-megapixel
13-megapixel
13-megapixel
13-megapixel
13-megapixel
13-megapixel
13-megapixel
Front camera
5-megapixel
5-megapixel
5-megapixel
5-megapixel
5-megapixel
5-megapixel
5-megapixel
5-megapixel
SCORING
Performance
AnTuTu 6.0
33499
26231
39303
33567
36197
32742
33614
37601
Geenbench 3 Single Core
624
618
615
620
628
623
626
633
Geekbench 3 Multi Core
1816
1843
2605
1801
2753
1835
1789
2887
GFXBench Manhattan
379.7
0
259.9
0
520
360.7
0
361.5
3D Mark Unlimited
4900
4851
6845
4996
6737
4839
4953
6907
Camera (Normal light) (so 5)
2.5
2
3
3.5
3.5
2.5
2
3
Camera (low light) (so 5)
2.5
2
3.5
3
3.5
2.5
2
2
Camera (shutter response) (so 5)
2.5
2
3
3.5
3
3
2.5
3
Camera (video recording) (so 5)
2.5
2.5
3
3
3.5
3
2.5
3
Camera (front, overall) (so 5)
2.5
2.5
3
3
3.5
3.5
3
3
Gaming performance (so 5)
3.5
3
3.5
4
4
3.5
1.5
4
Browsing performance (so 5)
3.5
3
3.5
3.5
4.5
4
2.5
4
Call performance (so 5)
3
25.5
2.5
3
4
4
2.5
3.5
Battery life (in hours)
7.46
7.42
6.35
11.04
10.3
8.47
8.27
6.36
Design and Usability (out of 5)
Build Quality
2
2.5
4
3.2
4
4
4
4
Screen Quality: Temperature/Hue
2.5
3.5
3.5
3.5
4
4
3
3.5
Screen Quality: Sunlight Visibility
3
3
3.5
3
3
3.5
3.5
3.5
Screen Quality: Colour Accuracy
2.5
3.5
3.5
3.5
4
4
4
3
Screen Quality: Viewing Angles
3
4
4
4
4.5
4.5
4
4
Touch Performance
3
3
3
3
3.5
3.5
3
4
Interface design
3
2.5
2.5
4
3
3
4
3
Ergonomics
4.5
4
2.5
4
3.5
4
4
3.5
Features
Display PPI
294
294
441
294
294
294
294
294
Display type
IPS-Panel LCD
IPS-Panel LCD
IPS-Panel LCD
IPS-Panel LCD
IPS-Panel LCD
IPS-Panel LCD
IPS-Panel LCD
IPS-Panel LCD
Expandable Memory (Y/N)
Yes
Yes
Yes
Yes
Yes
Yes
No
Yes
4G (Y/N)
Yes
Yes
Yes
Yes
Yes
Yes
Yes
Yes
OS
Android v5.x
Android v5.x
Android v5.x
Android v5.x
Android v5.x
Android v5.x
Android v5.x
Android v5.x
Fingerprint sensor
No
No
No
No
Yes
Yes
No
No
Thiness
6.7 mm
8.9 mm
7.6 mm
7.9 mm
9.3 mm
8.9 mm
7.6 mm
8.8 mm
Weight
121.5 gm
140 gm
125 gm
133 gm
155 gm
142 gm
128 gm
128 gm
BEST BUY: Coolpad Note 3 Lite
When it comes to budget smartphones, nothing beats the Coolpad Note 3 Lite in terms of value for money. The phone costs merely Rs. 6,999 and ticks all the right boxes, making it our best buy for this comparison. Good performance, combined with a nice display and good battery life, is what brings 3 Lite this prize.
Moreover, it is the only phone in the sub-7K smartphone category that has both, 3GB of RAM and a fingerprint scanner, which does add a lot to the value proposition you get from this device. While the camera quality isn't really ideal, if you're checking images on your phone alone, you should be fine. So, at Rs. 6,999, the Coolpad Note 3 Lite is the best value for your money that you can get.
BEST PERFORMER: Coolpad Note 3
The Coolpad Note 3 is our best performer in the sub-10k list, amongst phones that have 3GB of RAM. It is not only the best performer, but it's best battery life is also amongst the best in this range. Yes, we would agree that it is not a particularly good looking phone, but, every other feature on this phone makes it a very good choice when your budget is limited.
It features dual-SIM slots and a dedicated expandable storage slot, which make it an even better proposition for budget smartphone buyers. The 5.5-inch HD IPS display is the one of the best, amongst the phones that we've compared here. What makes this phone a even better buy is the fact, that it costs Rs. 8,999, which means you still don't reach the highest point of your budget. While the Note 3 performs well, it comes with a fingerprint sensor, has a 3GB RAM and a 13MP camera which is easily one of the best among this lot.
This comparison was published in the March 2016 issue of Digit magazine. To get the comparisons first, subscribe to the Digit magazine or download the Digit e-magazine app.​