It has been amazing to see the rate at which the market of budget smartphones has grown. Adding a higher value for your money to smartphones has resulted in numerous smartphone-makers flooding retailer store shelves with a whole host of handheld devices. These include features that were once kept neatly reserved for the most expensive ones. Eight-core processors, multiple gigabytes of memory, increasing amount of built-in storage space and higher megapixel counts in cellphone cameras have brought the power to your hands – your right to claim the pocket-sized device that would, five years ago, come in the form factor of, say, a decent notebook.
The price-sensitive segment also happens to be one that is seeing an increasingly high rate of growth in terms of user base, number of new devices, and the advancement in the nature of components that are being included in the handsets being introduced.
Sensing that the time was apt, we decided to take a look at some of the best smartphones that you can purchase within a budget of Rs. 13,000, and choose the best device in terms of price, performance and my personal pick out of the nine devices that we put into the pit.
HOW WE TESTED
The first and foremost idea was to find out the device which performed the best, given the restricted price bracket. Within Rs. 13,000, it was okay if low-light imaging was not supreme, or if the build did not feel as suave as it potentially would at a slightly higher price point. But before all that, here's how we tested all phones:
Running the synthetic benchmark tests was the first step in finding out each of these phones' competence on an even ground. Keeping in mind that these benchmark scores are not always the perfect reflection of how a device actually performs in real life, we went ahead with putting them through rigorous usage and performance stress tests – loading multiple applications or games at the same time, comparing them parallely to see how one fares against the other. We put each phone through its pace in terms of regular apps, calling and messaging, network retention, gaming, audio quality, video-playing, multi-tasking, and power consumption (which also included the amount of memory each consumed for similar tasks).
Performance tests included camera tests. With an increasing amount of photography being done on smartphones, imaging quality renders were of utmost importance. The image tests we conducted were done in a number of lighting situations – dawn, daylight, overcast, studio (fluorescent), tungsten, night, low light and flash. Image quality of the front camera played a major role, looking at the extent of usage of selfies in social media these days. Video recording tests were done out of fast moving vehicles, fast-moving objects from a stationary point, still objects and low light situations to test noise levels and frame interpolation in the recorded videos.
We then carried out the battery tests, in three ways: first, the synthetic battery benchmark, second, our custom battery tests, and third, using it until the phones' batteries reached 0%, after normal usage since being charged to 100%. This was essential, as it gave us a complete understanding of the rating of each of the phones' batteries, alongside its real-life performance.
After putting the fundamental tests out of the way, we were left with the aspects of build, durability and design of the devices. It is interesting to note that, although design often comes secondary in the budget segment of smartphones, build quality is still given utmost importance. We put the devices through some rough usage, to see how the ergonomics, compactness, material used, buttons and overall fit. The design and resource consumption of each of the phones' interfaces were taken into account.
After putting the fundamental tests out of the way, we were left with the aspects of build, durability and design of the devices. It is interesting to note that, although design often comes secondary in the budget segment of smartphones, build quality is still given utmost importance. We put the devices through some rough usage, to see how the ergonomics, compactness, material used, buttons and overall fit. The design and resource consumption of each of the phones' interfaces were taken into account.
ASUS ZENFONE 2 LASER
The base proposition of ASUS' extensive Zenfone 2 lineup came across as a competent performer for its price, with the unique proposition of it being the cheapest smartphone providing a laser-assisted autofocus camera among its repertoire. Bordering on being tagged 'boring' in terms of design, the Asus Zenfone 2 Laser is really not a 'new' smartphone. Instead, it is a stripped-down version of the original Zenfone 2 design, running on cheaper hardware. That's all there is to it.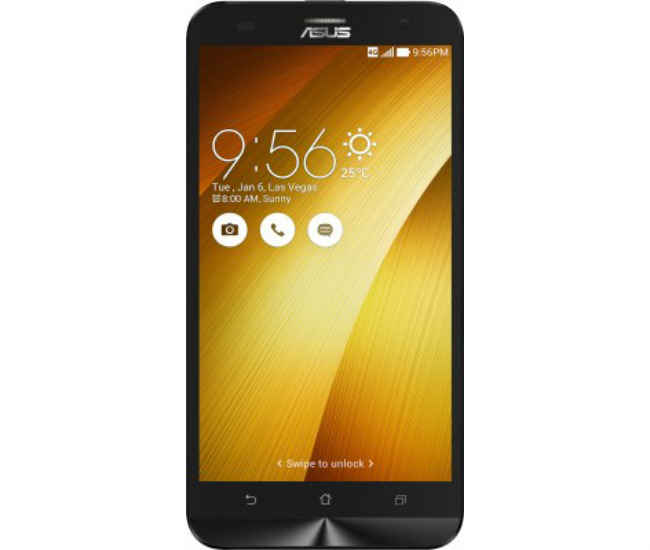 It is powered by a Qualcomm Snapdragon 410 chipset, along with 2GB of RAM and a 3000mAh battery which should last you through a regular day's usage without any hassle. This version of the Zenfone 2 Laser will not get you power-packed performance, and nor should you expect any from it. It packs in 16GB of internal storage, which has become the standard inbuilt memory among most smartphones these days. The 5.5-inch, 720x1280px HD IPS display is large, at best. Colours are not great, not even near to the best in its class. Visibility under direct sunlight is decent, and so are the viewing angles. However, what makes it so average is its colours (or lack, thereof), thereby making the videos appear not-so-sharp. Calling did not face any issues, although extensive browsing faced jitters.
Audio quality, predictably, was nothing to mention. Although the volume level was decently high, the jarred quality does not make this the ideal phone to play song out loud at any point of time. The only major aspect which propels the Asus Zenfone 2 Laser is its laser-assisted autofocus mechanism in the 13-megapixel rear camera. Images captured with the Zenfone 2 Laser have good clarity, the shutter is lagfree thanks to a light camera app, and focusing is really fast and smooth. The laser-assisted focusing aids while shooting moving objects - enabling swift focus tracking and fast adjustment of focal depth.
The Asus Zenfone 2 Laser may not be the best phone in terms of overall performance (certainly not prolonged gaming) and display clarity, but the camera unit is one of the best within sub-10k smartphones, and hence gives it a strong point of contention in the crowd of smartphones within its segment.
MEIZU M2 NOTE
The Meizu M2 Note, above everything, is a really wellbuilt and good-looking smartphone. While it might not have set new benchmark scores in the tests, the competence with which it handles regular and heavy tasks together is really commendable for a smartphone priced at only Rs. 9,999.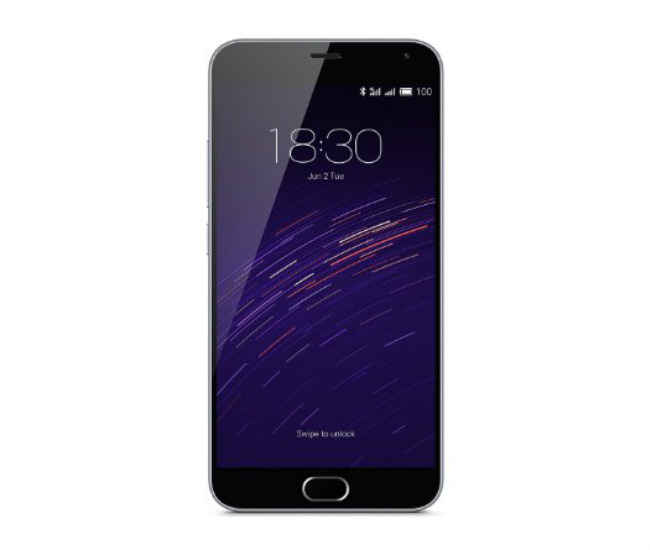 It is powered by a 1.3GHz MediaTek MT6753 octa-core processor, teamed up with 2GB of RAM and a 3100mAh battery pack, which gives a commendable stamina of more than a day's average usage time. Among its many highlights, the one which strikes first is the 5.5inch, 1080x1920px Full HD IGZO panel display, which is crisp, sharp and show up rich colours with aptly optimised colour balance. It rightfully takes the title of having the best display among the smartphones in our comparison here, in terms of detailing, viewing angles and direct sunlight visibility.
In terms of performance, the MediaTek chipset delivers brilliant performance in terms of multitasking, gaming and all regular tasks. You can, for instance, easily stream audio online, stay connected to wifi, update applications in the background and surf through two social media feeds at the same time, without the hint of a stutter. Meizu has struck the right balance of optimising its processor power to make the most of its battery, too. Our battery test revealed a stamina of 8 hours, although regular usage easily gave more than that. It lasted for more than a day on average, and thus makes the deal even better in terms of performance. You can actually use applications that the phone can run, without having the worry of a dying battery at the back of your head.
The 13-megapixel camera sensor, that is used in almost every cellphone nowadays, delivers crisp images with trueto-source colours. The only point where anything negative can be pointed out is the somewhat low volume levels, both in-call and speaker. While putting on headphones deliver relatively decent audio quality, it is not the best you would come across. Overlooking this, the Meizu M2 Note barely puts a foot wrong anywhere, making it a standout performer in this budget segment.
LENOVO K3 NOTE
Lenovo's much-successful K3 Note had to make an appearance in this list, and how! It broke all the benchmark scores for its price segment in our tests, and with the reputation and popularity that it has gained so far, it was quite expected. What followed, was not.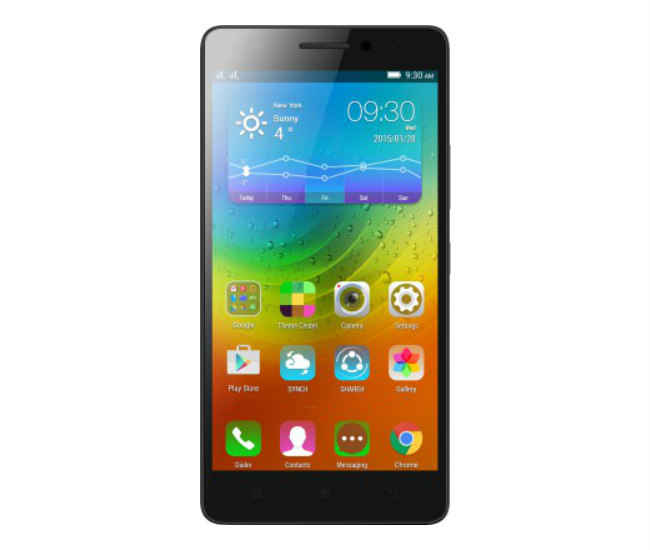 The K3 Note is powered by MediaTek's MT6752 octa-core SoC, clocked at 1.7GHz, along with the standard 2GB RAM16GB ROM combination. While regular usage like calling, messaging, internet surfing and casual gaming are seamless, the Lenovo K3 Note surprisingly fell apart when we played Asphalt 8 on it, and the same happened with Marvel: Contest of Champions and CSR Racing. There are no heating issues at all, but the performance throttle that we found came as a sharp contrast to the sky-high benchmark scores that the K3 Note returned. There is no doubt that it is a formidable device when it comes to regular usage, and it is a really competent device at that, but with Meizu's M2 Note setting the tone for streamlined performance built into a brilliant, overall package, it is hard to justify Lenovo's budget maverick for its gaming stutters.
Moving on, the display is bright and sharp, and overlooking a minimal shift of hue on the 5.5-inch, 1080x1920px Full HD display, it looks quite good. Sunlight visibility on the K3 Note, however, is not great, owing to its glossy, reflective screen. Even at the highest brightness, the K3 Note's mirror-like front facade hinders usage under direct sunlight. The K3 Note's sturdy buttons relay satisfying feedback, although the lack of screen protection might be a serious concern for many. Image quality out of the 13-megapixel camera does not beat Meizu, but is still good enough for the casual photographer in you. What feels good about the phone is its smoothness, the light UI aiding its cause of being one of the best smartphones built for the mass, who might not need the ultimate gaming experience out of a device that costs Rs. 9,999. Battery life is a standard fullday real-time usage. With the entire package, the Lenovo K3 Note might have been an equalling contender to the Meizu M2 Note, had it not fallen apart when it came to heavy applications and performance.
YU YUREKA PLUS
The Yu Yureka Plus is a revised rendition of the original Yureka, featuring Qualcomm's Snapdragon 615 octa-core SoC, 2GB RAM, 16GB ROM, 2500mAh battery, and a 5.5-inch screen size. It received upgrades to its display, camera sensor and the Cyanogen ROM. It has a 5.5-inch 1080p Full HD display, a Sony IMX214 13-megapixel primary camera, and CyanogenMOD 12S, over the previous Yureka's 720p HD display, Sony IMX130 image sensor and CyanogenMOD 11.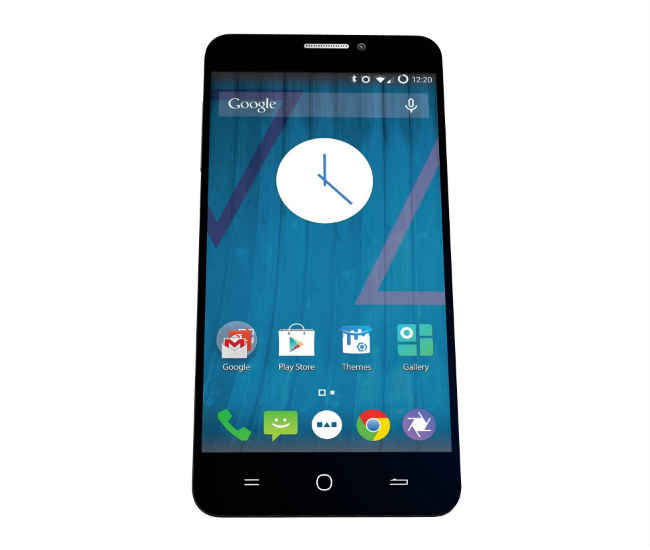 The build, while not being the most attractive, exudes confidence against probable drops. It has a matte rubber back which facilitates grip. With the upgrade to its display, the Yureka Plus now has a better screen quality in terms of colour and clarity, although brightness levels are still considerably dim. Viewing angles are good, but sunlight visibility is impaired due to the lack of brightness of the display. Performance-wise, you will be reasonably satisfied with its smoothness in browsing and other regular tasks (Cyanogen's smoothness coming into play here). The shutter is not as fast as Meizu's camera unit, but will not cause any notable hindrance. While regular photographs with the rear camera come decent at best, the front camera is notably better, adept at taking self-photographs, sometimes even in dubious lighting conditions.
You should not expect long hours of heavy gaming or continued photo/video editing tasks with other background tasks running, as the Yureka Plus tends to start lagging in such scenarios. It is best adapted to take care of your everyday needs, with light to medium usage.
We did not face too many heating issues with the phone, although long duration usage does throttle the processor. You will definitely need to charge your battery at the end of an average, 10-12 hours day at work. The Yureka Plus is certainly not the best device in the list, but is a good offering, considering that it is also the cheapest among all of the devices. For its price point, it offers average performance in multiple aspects, along with the added prowess of Cyanogen, which would attract a large number of users.
MOTOROLA MOTO G (3RD GEN.)
The Moto G is no longer the ace budget smartphone - a segment which it can claim to have initiated. Unfortunately, it has since become a device which Motorola has been trying to sell based on its customer services, amplifying the fact that there are multiple better smartphones out there today.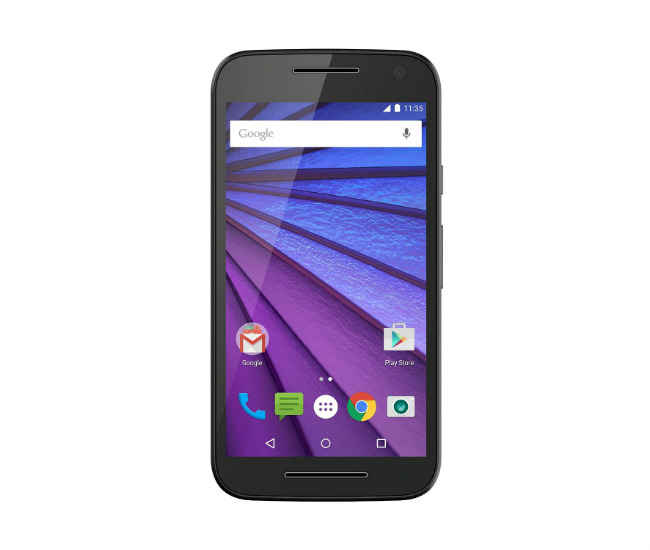 The Moto G (3rd Gen.) is powered by a Qualcomm Snapdragon 410 SoC, along with 2GB of RAM and 16GB of internal storage. The 5-inch 720p HD display is not bad, but that is how far it goes. Its 13-megapixel camera almost feels like a forced upgrade, and is distinctly second-rung in front of the other cameras in this segment. Moto has tried to offer more with it, adding water resistance to the device. Moto claimed that it can survive upto 30 minutes inside three feet of water, and our water stress test did find it to be true. Although, a notable point in its water resistance is that the device is not usable under water, and the protection works only to save it from accidental liquid damage.
Its performance benchmark tests predictably turned out lower scores, echoed by its actual, real life performance. While regular tasks run okay, they are not as fast as they seemed on the Meizu M2 Note or the Lenovo K3 Note. The device has an amply-powered battery, lasting more than 11 hours in our battery test. It has a textured back panel which emanates a rugged feel which actually feels comfortable in hand, but sadly, these aspects almost always take the second level of importance, with the primary focus being performance and camera, where it simply isn't a match for the other smartphones in the segment.
Motorola's reliance on trying to offer more than just performance has led to a smartphone that falls behind most smartphones in terms of speed and ease of usage. While the water resistance might come handy in certain scenarios, it is something that many will agree to live without, in exchange of a stutter-free phone experience.
INTEX AQUA TREND
The Intex Aqua Trend is a decent-looking smartphone, when you unbox the device. Moving on from the point, there is nothing supremely commendable about it. Its build feels cheap, although its compact form factor feels easy to hold in hand. The 5-inch, 720p HD display is not bad, featuring decent colours which are a tad on the oversaturated end. Nevertheless, viewing angles are good, and even the device buttons feel sturdy, so it does make a pleasant device within the price bracket, overlooking the cheap build and a failed attempt to emulate HTC's design language.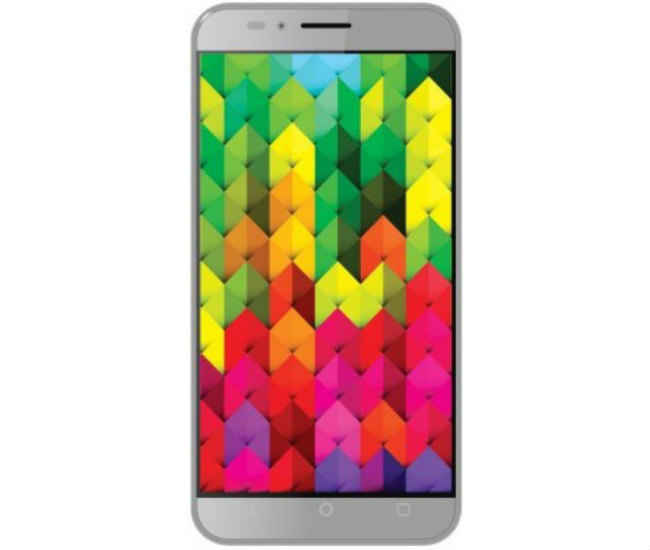 The interface is where it looks somewhat tacky. The icons are rather chunky, reminiscent of the very first smartphones that attempted in packing in premium features to a cheap clamshell. It is powered by a 1.3GHz MediaTek MT6735 quad-core processor, along with 2GB of RAM and 16GB of internal storage, bringing it at par with most of the devices in this segment. Gaming on it is reasonably smooth, although long usage will lead to stutters and slight heating of the device. Network retention was good, and calling and other essential tasks did not face any notable hitch. Battery life was decent, churning out a stamina result of 9 hours on our tests, and lasting more than a day in one full charge cycle.
The audio quality is really poor, and that, coupled with the amateur interface and poor build quality takes the Intex Aqua Trend out of contention. While it still remains a choice that is remotely worth being considered (looking at Intex's major distribution to offline stores in tier-2 and tier-3 cities in India), it is simply not in league with the rest of the smartphones in this shootout. A good, commendable attempt at bringing budget-scale performers to wider Indian audience.
XIAOMI MI 4I
The Xiaomi Mi 4i commands the highest price tag among all the smartphones in this segment, and hence, had some justification to make for a price of almost Rs. 3,000 higher than the average price here.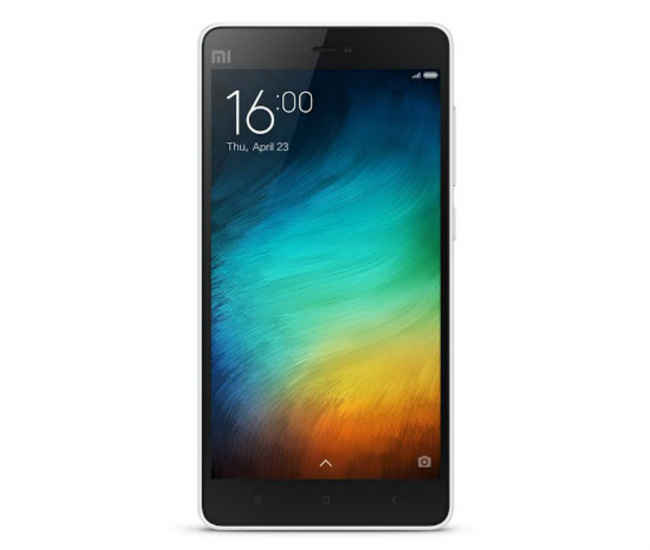 The Xiaomi Mi 4i runs on a Qualcomm Snapdragon 615 SoC, along with 2GB of RAM and 16GB of internal storage. It has been a proven performer - a proven powerhouse in this segment. There are no performance qualms in terms of regular usage, gaming or any type of heavy usage. The 5-inch, 1080p Full HD display is one of the best in this segment, with crisp, warm colours that are true to the original source. Audio quality is pristine in comparison to the other cellphones in this category, and its 13-megapixel camera is stellar.
Additionally, Xiaomi has further extended its support for the Mi 4i by launching its latest ROM, MiUI 7, based on the device. The Mi 4i feels good to hold, the UI looks and feels premium, and the overall experience, for us, is worth paying the premium. In a world of smartphone featuring bigger screens by the day, the Mi 4i does stunningly well in retaining the compact form that a smartphone should ideally have, according to us.
You will not face any major battery issues, which will last you through the day. The Mi 4i is also the lightest device among the nine featured here, adding more to ergonomics. Like Meizu, the Xiaomi Mi 4i has a balanced, compact performance and usage trend, which fuses good, suave design with good performance and a decent, growing aftersales service by Xiaomi.
Defending the price tag? We feel so.
HONOR 4X
The Honor 4X runs on Huawei's HiSilicon Kirin 620 1.2GHz octa-core SoC, with 2GB of RAM and 8GB of internal storage. Although additional storage support is present, more insistence by applications to run on the inbuilt memory may mean that you might soon run out of storage space on your internal memory.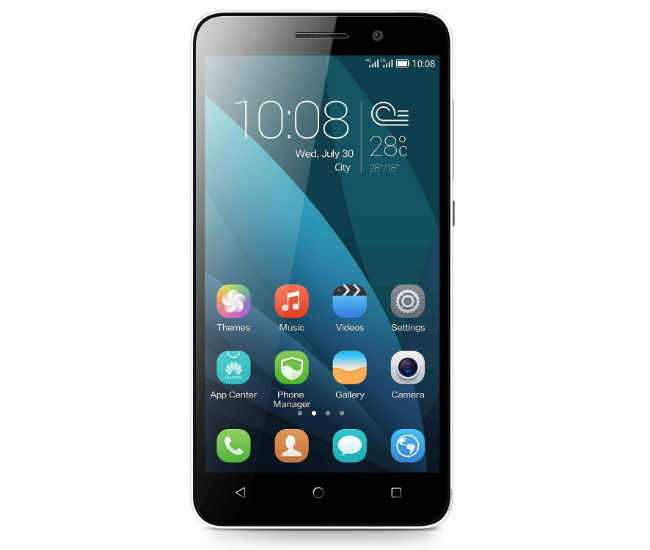 Performance by the Honor 4X is reasonably decent - gaming experience is smooth barring a few stutters after continued gaming or heavy usage crosses the 30-minute mark, and browsing is, as expected, flawless for the most part. The best thing to note about the Honor 4X is its robust battery stamina, returning 20 hours of battery life in our battery test. The 5.5-inch, 720p HD makes up for the lack of Full HD resolution by delivering decent colours, viewing angles and visibility, thereby not making us crib about lack of sharpness in the display. The touch response on the Honor 4X is smooth too, making it fairly easy to use.
The size of the device, however, does not facilitate convenience in using it. Additionally, it is among one of the heaviest of the lot. Looking at slimmer, lighter alternatives in the segment which provide equal or better overall performance, the Honor 4X makes considerably lesser sense, even with a good camera quality and best-in-class battery stamina.
HTC DESIRE 526G+
The HTC Desire 526G+, despite being the smallest of the lot, fails to hold its compactness as leverage for competing with the rest. On paper, it runs on a MediaTek MT6592 1.7GHz octa-core processor, with 1GB of RAM, 8GB internal storage, a 4.7-inch 540x960px IPS display, and a 2200mAh battery pack.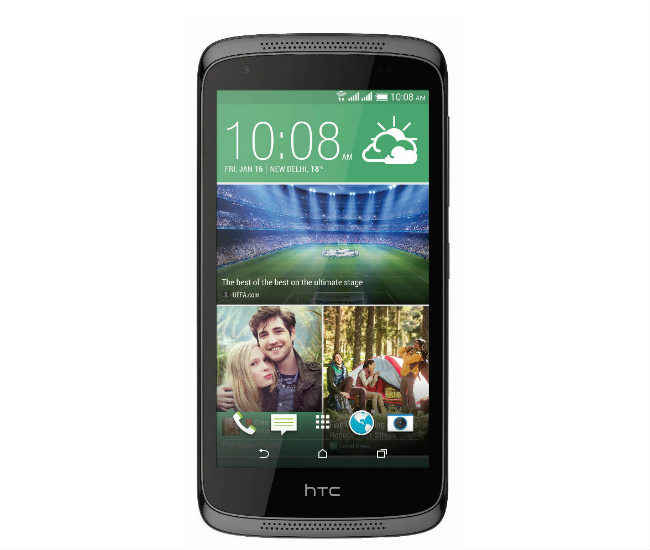 The low-display resolution appears downright dull (this is the only device that has a sub-HD display), and it doesn't come out as a device ideal for gaming, owing majorly to the rather disappointing visuals when compared to the other devices here. Browsing and other lighter tasks do not face any significant stutters, but the device begins showing signs of stress when multiple applications are being run simultaneously. The battery test returned battery life of a little more than 7 hours, and real life usage barely made it last up to one day. One major hindrance here is that it is downright difficult to view content on the screen in broad daylight, owing to the lack of brightness and a reflective screen.
The HTC Desire 526G+ also happens to be the only phone within this shootout that does not have 4G capabilities. With its numerous limitations, it makes almost no sense to bank on an established brand based only on ergonomics and just decent overall performance.
Asus Zenfone Laser
Meizu M2 Note
Lenovo K3 Note
Yu Yureka Plus
Moto G (3rd. Gen.)
Price
Rs. 9,999
Rs. 9,999
Rs. 9,999
Rs. 8,999
Rs. 11,999
Performance (on 100)
58.8
69.3
80.3
68.3
54.5
Specs (on 100)
82.7
89.4
90.3
88.1
81.3
Design and Usability (on 100)
70.5
86.2
69.8
70.6
75.8
SPECIFICATIONS
Display
5.5-inch 720p
5.5-inch 1080p
5.5-inch 1080p
5.5-inch 1080p
5-inch 720p
Processor
Qualcomm Snapdragon 410
MediaTek MT6753
MediaTek MT6752
Qualcomm Snapdragon 615
Qualcomm Snapdragon 410
RAM
2GB
2GB
2GB
2GB
2GB
Storage
16GB
16GB
16GB
16GB
16GB
Battery
3000mAh
3100mAh
3000mAh
2500mAh
2470mAh
Rear Camera
13-megapixel
13-megapixel
13-megapixel
13-megapixel
13-megapixel
Front Camera
5-megapixel
5-megapixel
5-megapixel
5-megapixel
5-megapixel
SCORING
Performance
AnTuTu
23707
31780
46261
34239
24690
Geekbench 3 Single Core
483
551
811
660
490
Geekbench 3 Multi Core
1487
2668
4030
2310
1426
GFXBench Manhattan
113
260
375
342
237
3D Mark Unlimited
4360
6209
8679
7583
4458
Camera (rear, overall quality)
4.25
4
3.7
3.25
2.75
Camera (front, overall quality)
4
4
3
3.7
3
Gaming performance
3
4
2
3.7
3
Browsing performance
3.5
4.5
4.5
4
3.5
Call performance
3.5
3
4.5
4
4
Battery life (in hours)
8.3
7.7
8.3
7.1
11.1
Audio Quality
4.5
4.5
3.75
3
4
Video Playback
4
5
4
3.5
4
Design and Usability
Looks
3
4.5
3.5
3
3.5
Build Quality
4.2
4.2
2.7
3.8
4
Screen Quality
3.5
4.9
3.6
3.5
3.6
Touch performance
4
3.5
4.5
3.5
5
Interface design
3.5
4
3.75
3.5
3
Ergonomics
2.5
4
4
4
4
Features
Display PPI
267
403
401
401
294
Display Type
IPS-Panel LCD
IPS-Panel LCD
IPS-Panel LCD
IPS-Panel LCD
IPS-Panel LCD
Front Camera/Rear Camera (1/1)
2
2
2
2
2
Rear Camera resolution (in MP)
13
13
13
13
13
Expandable Memory (Y/N)
Yes
Yes
Yes
Yes
Yes
4G (Y/N)
Yes
Yes
Yes
Yes
Yes
OS
Android v5.0
Android v5.0
Android v5.0
Android v5.0.2
Android v5.1.1
Battery rating (mAh)
3000
3100
3000
2500
2470
Thinness (mm)
10.8
8.7
8
8.5
11.6
Weight (in gms)
170
149
150
155
155
Intex Aqua Trend
Xiaomi Mi 4i
Honor 4X
HTC Desire 526G+
Price
Rs. 9,990
Rs. 12,999
Rs. 9,999
Rs. 9,599
Performance (on 100)
60.5
76.6
61.7
62.6
Specs (on 100)
84.8
85.7
81
59.3
Design and Usability (on 100)
72.3
80.9
71.4
64.2
SPECIFICATIONS
Display
5-inch 720p
5-inch 1090p
5.5-inch 720p
4.7-inch 540p
Processor
MediaTek MT6735
Qualcomm Snapdragon 615
HiSilicon Kirin 620
MediaTek MT6592
RAM
2GB
2GB
2GB
1GB
Storage
16GB
16GB
8GB
8GB
Battery
3000mAh
3120mAh
3000mAh
2200mAh
Rear Camera
13-megapixel
13-megapixel
13-megapixel
8-megapixel
Front Camera
5-megapixel
5-megapixel
5-megapixel
2-megapixel
SCORING
Performance
AnTuTu
26507
39741
20384
33694
Geekbench 3 Single Core
624
713
478
428
Geekbench 3 Multi Core
1797
2764
1445
2160
GFXBench Manhattan
357
351
238
393
3D Mark Unlimited
4997
7538
4377
7152
Camera (rear, overall quality)
3.1
4.1
3.6
2.9
Camera (front, overall quality)
2.75
4
3.75
3
Gaming performance
3.75
3.5
3.5
3.6
Browsing performance
3.5
3.75
3.75
3.5
Call performance
4
4.5
4
3.5
Battery life (in hours)
9.1
9.1
20
7.1
Audio Quality
2.5
3.5
3.25
3.5
Video Playback
3
4
3.75
3.5
Design and Usability
Looks
3.5
4
3.75
3.5
Build Quality
3.8
3.9
3.8
2.7
Screen Quality
3.7
4.2
3.4
3.2
Touch performance
3.5
4
3.75
3
Interface design
2.75
4
3.5
3.5
Ergonomics
4.25
4.25
3
4
Features
Display PPI
294
441
267
234
Display Type
IPS-Panel LCD
IPS-Panel LCD
IPS-Panel LCD
IPS-Panel LCD
Front Camera/Rear Camera (1/1)
2
2
2
2
Rear Camera resolution (in MP)
13
13
13
8
Expandable Memory (Y/N)
Yes
No
Yes
Yes
4G (Y/N)
Yes
Yes
Yes
No
OS
Android v5.1
Android v5.0.2
Android v5.0
Android v4.4.2
Battery rating (mAh)
3000
3120
3000
2200
Thinness (mm)
8.9
7.8
8.7
9.9
Weight (in gms)
152
130
165
152
BEST BUY: Yu Yureka Plus
While the Yu Yureka Plus does have its limitations, it is still the cheapest offering in the segment, and offers comparable performance output when compared to the other, best-performing devices in this segment. It handles regular usage with ease, runs most of the games well until a certain point of time, and is an overall good device, that just about beats the Meizu M2 Note in terms of value for money. While the Asus Zenfone 2 Laser is also a considerable proposition, looking at its laser-assisted autofocus feature, the Yu Yureka Plus makes for a better overall device that takes decent photographs, albeit with a slightly slower focusing mechanism that does not hinder usage too much. At Rs. 8,999, the Yu Yureka Plus is the best value for money within the segment of smartphones priced under Rs. 13,000.
BEST PERFORMER: Meizu M2 Note
The Meizu M2 Note had a reasonably clear upper hand here, after narrowly missing out on being the device with the best value for money. To enhance the first impression of a buyer, the Meizu M2 Note comes with a minimum number of essential apps installed, thereby completely removing the concept of bloatware from the device. Multitasking, prolonged gaming and extensive messaging and browsing were flawless, and that, coupled with the strong battery life, makes the Meizu M2 Note a device that is even worth competing against smartphones of a higher price bracket.
It also happens to feature the best display in its class, overshadowing the Lenovo K3 Note that set a number of synthetic benchmark scores, but fell behind in real life. And, although audio quality is not the best, it is decent to provide you with satisfactory audio quality through your favourite pair of headphones, and honestly, how much do we listen to music on a smartphone's in-built speaker, anyway? Priced at Rs. 9,999, it is our Best Performer of the lot.
EDITOR'S PICK: Xiaomi Mi 4i
The Xiaomi Mi 4i comes mighty close in matching the Meizu M2 Note's performance prowess, but loses out on account of its heavier UI load, and Meizu's uninterrupted speed and ease of usage. However, the Mi 4i is undeniably convenient to use, and features an equally good display. Additionally, Xiaomi's MiUI is a more advanced custom ROM over Meizu's Flyme OS at the moment, giving a number of customisability options to the user. This, coupled with the aspect of Xiaomi's wider presence in terms of service and consumer fulfilment, along with a wider availability of accessories, make the Mi 4i justify its price.
The Xiaomi Mi 4i is a suave, compact device that is ergonomic - lightweight, with a crisp, 5-inch Full HD screen that is crisp enough to view content, and just about the right size. It is this balance between power and petite, that sees the Xiaomi Mi 4i, priced at `12,999, take away our Editor's Pick for the sub13k smartphone segment.
LEDs
This comparison was published in the October 2015 issue of Digit magazine. To get the comparisons first, subscribe to the Digit magazine or download the Digit e-magazine app.​