Best smartphone accessories you can buy right now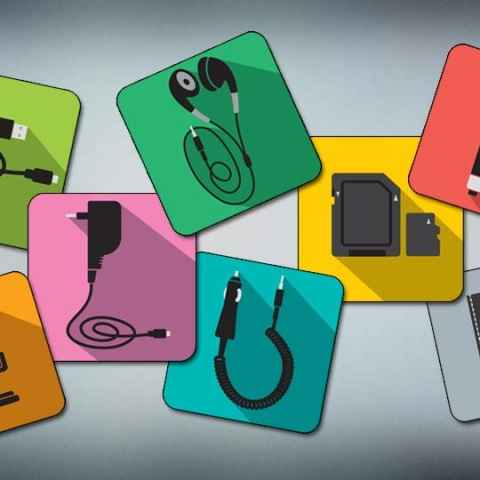 HIGHLIGHTS

Cases, covers, skins, screenguards, tempered glass, portable speakers, charging cables, camera accessories, wall chargers, OTG flash drives, headphones, speakers, keyboards, we tell you about them all!
Cases and covers
Almost all phones and tablets need a case or a cover. You wouldn't want that shiny new gadget of yours to get a scratch or a dent would you? There are several options available for cases. You can get one that is purely functional or something that feeds your passion. The market is full of options and you are spoilt for choice.
Rugged cases
Almost all cases which offer durable and heavy duty protection will compromise on the look and feel of the phone. Your phone will stop being that shiny block of metal and will resemble a soapbox, and these cases will add considerable heft to your phone, which will be a deal breaker if you bought a phone which is sleek and beautiful. Some of them might also disregard port openings, adding to your misery.
What you need to look for:
Proper port openings
Dust/water protection
Kickstand
Built-in screen guard

Deal breakers:
Too much heft/bulk
Difficult to insert/remove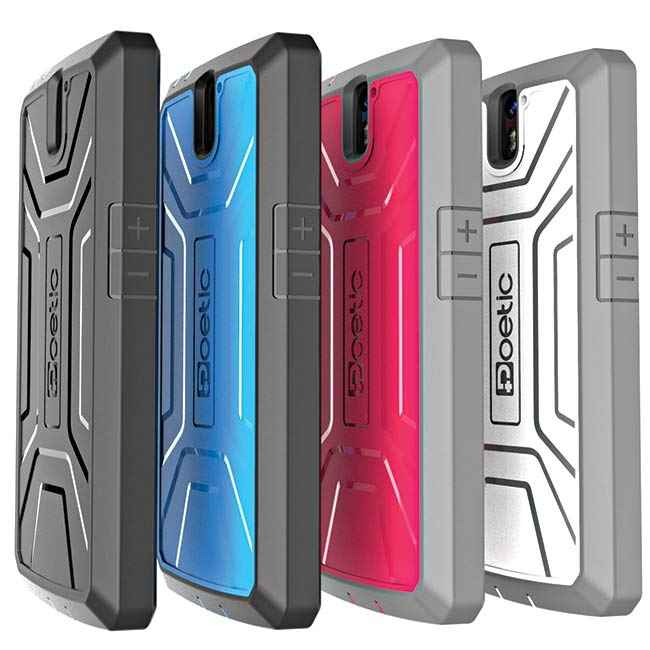 Rugged cases are built to last
Thin Cases
If you are looking at just basic protection for your phone's back or glass, you can buy one of the thin cases. These cases will offer minimal protection from scratches and bumps, but may not survive when dropped or dunked in water. These are standard cases and some phones even come bundled with these cases. These cases focus purely on functionality more than anything else. Most of them will retain the original shape and feel of the phone. One important feature to look for is a lip on the front of the phone. This ensures that the screen doesn't get scratched when you place the device face down on a table. For thin cases, with a bit of personality, we recommend the cases available from DailyObjects.
What to look for:
Lip on the front
Smudge, fingerprint resistance
Covered corners
Proper port/button cut-outs

Deal breakers:
Wacky prints on the case
Weak edges
Cheap plastic
Sharp Edges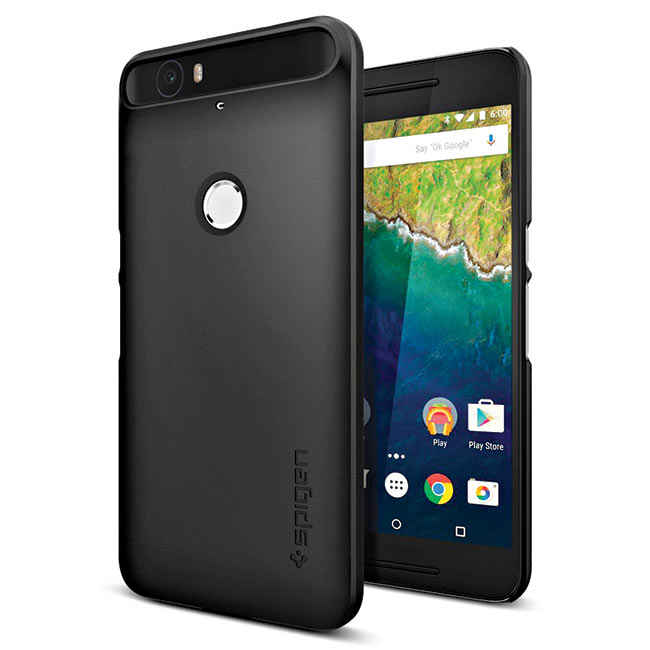 Thin cases provide minimum protection, while retaining the form factor of the phone
Bumpers
Bumpers are polycarbonate, plastic or metal bands which cover only the frame of your phone. These are the best option if you want the best of both worlds, protection and minimalism. Bumpers provide a small lip on the front of your phone, so, you can place the phone on a table face down, without worrying about the screen getting scratched. They also provide protection to the corners of the device which are the critical areas should you ever drop your phone. RhinoShield has some sweet bumpers to offer, which protect your phone very well. They are worth checking out.
What to look for:
Rounded corners
Lip on the front and back
Scratchless insertion and removal
Port covers

Deal breakers:
Weak construction
Smooth finish, weak grip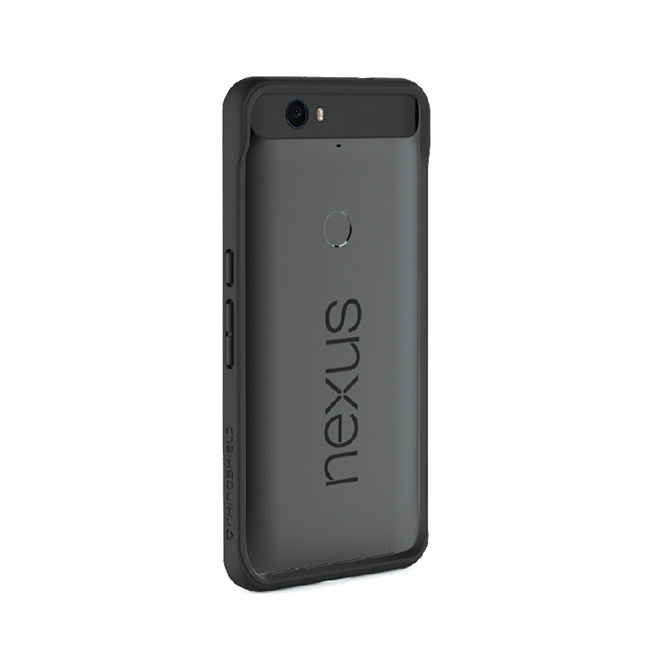 Bumpers provide protection to your device where it matters, so it'll save the phone from accidental drops and bumps.
Phone skins
If you are one who likes to use your phone without any cases, but want minimal protection against scratches, you should definitely try phone skins. Phone skins are basically high quality stickers, which wrap around your phone. You can customize the print or choose one of the various finishes to glorify your phone. The most popular style among the skins seems to be the carbon fibre finish, which also provide some amount of grip when using the phone. There are several companies offering such services and some even provide skins for tablets, laptops, gaming consoles and power banks.
What to look for:
Residue less removal
Good grip
Proper cutouts for sensors and ports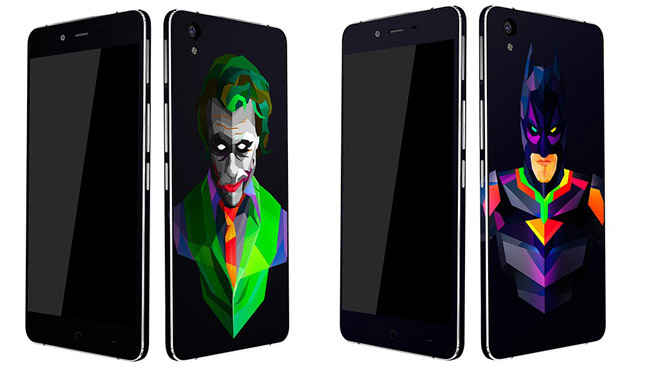 Make your phone look the way you want it to!
Deal breakers:
Poor adhesion
Too thick, which might prevent the usage of cases and bumpers

Recommend Brands:
Screenguards
Screenguards aren't that important in phones these days as they used to be earlier. With the advent of Gorilla Glass and DragonTail glass, phone screens are becoming more and more resilient to shattering and scratches. Tempered glass has taken the market by storm, but it's more bark than bite. Owing to their thickness, usually, 0.9mm, they add a significant amount of glare to the screen. Protecting the glass in your screen with glass might not seem like the best idea, but the idea behind tempered glass is that it shatters first on impact while protecting your glass, and these are expensive. Usually 2x-3x times the cost of regular screenguards, so are they worth it? Yes and No. Tempered glass affects visibility under direct sunlight. If your phone has an AMOLED screen or a pressure sensitive screen, the tempered glass will significantly affect how you see the screen. If screen glare bothers you a lot or you aren't very clumsy, you might as well skip the tempered glass.
Matte finish is good when you want protection from smudges and fingerprints on your screen, but sunlight readability is close to null.
Tempered glass
What to look for:
Anti-glare
Residue-less removal
Impact resistance

Deal breakers:
Thickness
Phones with curved, AMOLED, pressure sensitive screens
Interesting Find: Buzzmeeh simplifies the entire hassle that one has to go through mobile repair by effectively killing the search for local mobile repair shops. It offers various services such as service and replacement of damaged mobile parts, to get warrantied devices repaired at official service centres, provides repair guarantee in 24 hours and even fixes your tempered glass at your doorstep for Rs.199.
Screenguards
What to look for:
Clear, Glossy finish
Wet application for curved screens, dry for regular
Impact resistance

Deal breakers:
Material too thin
Covers proximity sensor

Portable chargers
Powerbanks are extremely important when you have unreliable battery life and a busy life. They are available in a wide variety of sizes, right from ones that fit in your wallet to those which can charge your phone 10 times over. But, not all portable chargers are created equal. There are several brands which use recycled batteries from phones and tablets in the portable charges and these can not only harm your device, but the charger will also give out after a few uses. Branded portable chargers are never cheap, but they are guaranteed to last longer and will hold power for a lot more charge cycles. Be wary of the numerous non-brand chargers available which sell for cheap.
What to look for:
High capacity: 10000-21400mAh
High Amperage. 2.1A/2.4A preferable for faster charging
Good build
Multiple output ports
Power indicator
Type-C port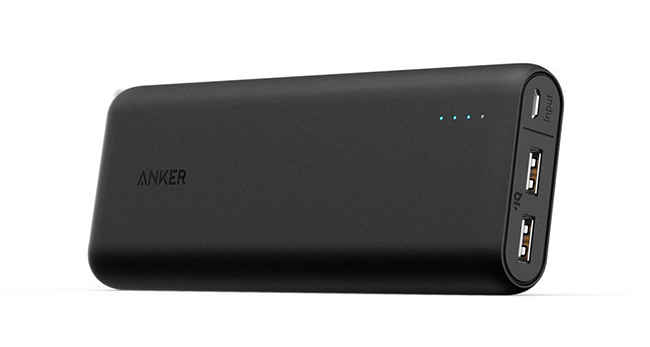 Deal breakers:
Oversized
Glossy finish, fingerprint/smudge magnets
Low power output

Interesting Find: Skin4Gadgets customizable power banks
Skin4Gadgets has partnered with Tukzer to offer the option of customizing power banks. You can head over to their website at skin4gadgets.com and choose any custom skin and the capacity of the power bank and Skin4Gadgets will ship you a 10000 mAh or a 15000 mAh depending on your choice. Priced at 2499 and 2999 respectively, these aren't the most VFM in the market right now, but if you want a power bank that shows off your style, these two are a good option for you.
Charging cables
We all need a spare charging cable, whether it is at your office or your car or just to keep one in every room in your house. Although the OEM cables are the best for your phone, 3rd party cable manufacturers are quickly catching up. There are several cables in the market; while not all of them will damage your phone, a few of them will charge your phone the fastest. Standard cables charge at 0.5A or 1A, but some support upto 2.4A. This is useful for phone supporting faster charging standards. If you however, carry an iOS and a device which uses MicroUSB/USB-C, you can get a dual cable, which has both the connectors.
What to look for:
Braided cables-Kevlar/Nylon
Length of the cable
Durability of the cable ends
Thickness of the cable
Amperage support

Deal breakers:
Thin, flimsy construction
Incorrect endings
No MFI certification for Apple device cables
No 56K Ohm resistor for USB-C cables

Recommended Brands:

Interesting Find: Flippy claims to be the world's first reversible micro USB cable and it is quite late to its claim,. Taking design cues from the USB-C connectors, these cables can be inserted into the ports in either direction, which saves a few precious seconds every time you insert the cable ends into a port. The cable works with all the standard micro USB devices and wall adapters, so there is no need to for any modification to use this cable. Fllippy also features a tangle free flat design and supports a charging current of upto 2.1A. It costs Rs.299 and comes in Snow White, Tangy Orange, Aqua Blue and Midnight Black.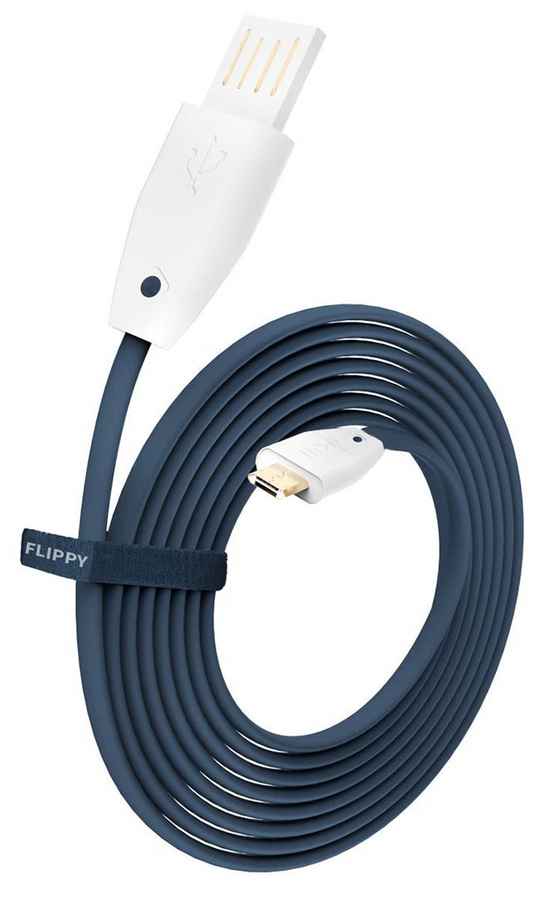 Camera accessories
Premium smartphones are increasingly becoming well equipped with capable cameras, which are edging out the point and shoot market. So, why not add a few lenses to make your phone shoot photos and videos like a DSLR-wannabe. You can take your pick from telephoto, macro, wide, fisheye and even lenses which make it look like a kaleidoscope. There are several branded options available, which provide the optimal performance, while increasing the functionality manifold. Heck, you can even get an add-on, which will provide you front flash for selfies!
What to look for:
Compatibility with existing cases and covers
Compatibility with multiple devices
Image quality
Clipping mechanism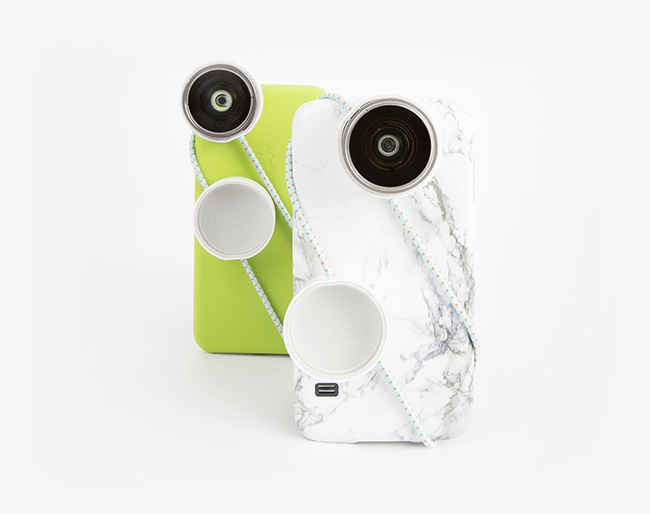 Deal breakers:
Chromatic and Spherical aberration
High price
Only-iPhone compatibility

Recommended Brands:

Wall chargers
With almost all devices adopting a standard charging mechanism, it is easy to buy a few wall chargers which can be used with multiple devices. The best deal would be to invest in one with multiple charging points so that you can plug in all your devices at the same time!
What to look for:
Multiple output ports
Higher Amperage
Charging indicator
Desktop design
Compatibility with Qualcomm Quickcharge mechanisms
Intelligent power switching

Deal breakers:
Low output amperage
Regional power plug
Improper output voltage

Recommended brands:

OTG Flash Drives
USB OTG (On The Go) is found on nearly every smartphone in the market today, and is useful for those who have limited built-in storage on their phones. OTG flash drives have been in the market for quite some time and there are several functional differences between the models available. You can get one which has a regular USB port built in, which makes the OTG flash drive useful as a regular pen drive as well. One of the other options include a OTG Micro SD card reader, which gives you the option of expanding the storage.
What to look for:
High capacity
Micro SD card slot
High transfer speed
High read/write cycles

Deal breakers:
Large size: Will not fit phones with cases
Poor read/write speeds
Cheap plastic builds

Recommended brands: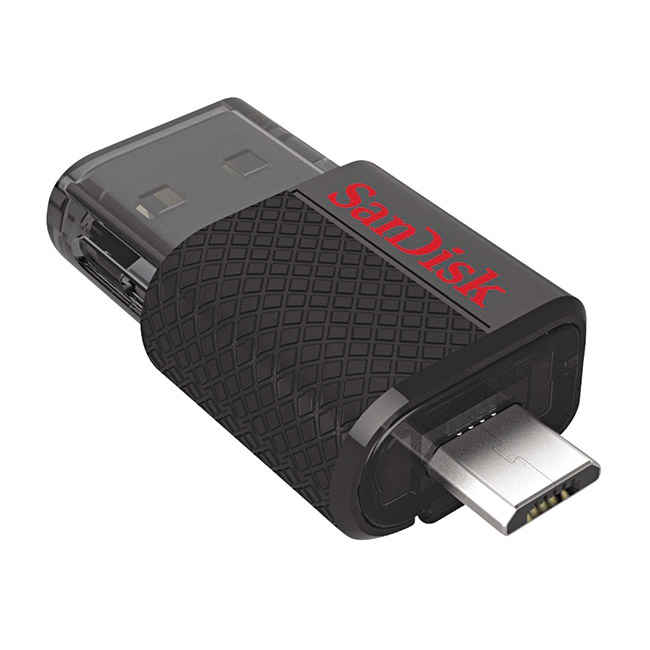 Headphones
When buying headphones, you're spoilt for choice with the several hundred options for different types of budgets. You can buy wired ones or bluetooth headphones. The choices change depending on where you plan to use them, in your home, while on a run, while commuting or in a work environment. It also varies based on the type of phone you have. Headphones are very task specific and what attribute gets more importance depends totally on each use case. For example, if you are using headphones for your commute, isolation or active noise cancelling becomes important. If you need them to pump out motivating beats for your workout or morning run, secure fit and wireless options make more sense. At the broadest level you have over the ear headphones and those that you insert in your ear canal – commonly known as In Ear Monitors (IEMs). The more popular category is in-ears.

What to look for:
Great sound quality
Good quality wires
Long battery
In-line remote controls, microphone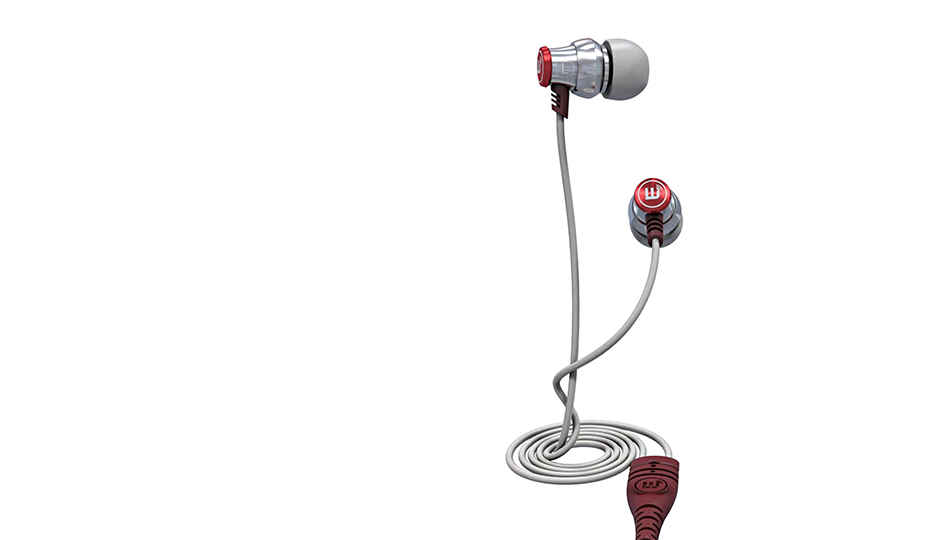 Dealbreakers:
Single button remote
Weak cable endings

Recommended brands:
For budget segments: Cowon, Creative, SoundMagic, Brainwavz, JBL
For mid range: AudioTechnica, KOSS, Sennheiser, Klipsch
High end: Sure, Bose

| Brand | Model | Wired/Wireless | Category | Price (Rs) |
| --- | --- | --- | --- | --- |
| Cowon | EM1 | Wired | Budget | 699 |
| Cowon | EM2 | Wired | Budget | 1125 |
| Creative | EP-630 | Wired | Budget | 999 |
| Sennheiser | CX-180 Street II | Wired | Budget | 990 |
| Brainwavz | Delta | Wired | Budget | 999 |
| JBL | Synchros E10 | Wired | Mid-Range | 2450 |
| SoundMAGIC | E10S/E10M | Wired | Mid-Range | 2300 |
| Yurbuds | Venture Talk | Wired | Sports | 2999 |
| Brainwavz | BLU-100 | Wireless | Sports | 3399 |
| Jaybird | X2 | Wireless | Sports | 15999 |
| Bose | QuietComfort 20i | Wired | Commute | 25200 |
| Audio Technica | ATH-SJ33 | Wired | Over the Ear | 2299 |
| JBL | Tempo J03B | Wired | Over the Ear | 2490 |
| Koss | PortaPro | Wired | Over the Ear | 5882 |
| Harman Kardon | CL | Wired | Over the Ear | 8350 |
| B&W | P3 | Wired | Over the Ear | 9499 |
| B&O | BeoPlay H2 | Wired | Over the Ear | 14999 |
Bluetooth speakers
Speakers are becoming multi-function swiss army knives, and can serve many additional uses. Often, speakers can be used as a portable charger, FM radio, MP3 player and even a cooler. If your phone has weak speakers, you should invest in a good portable bluetooth speaker.
What to look for:
Small size, portability
Dust/Water resistance
Long battery life
Loudness
Daisy chaining

Deal breakers:
Noise at high volume levels
Bad build quality
| Brand | Model | Price (Rs) | What we like |
| --- | --- | --- | --- |
| B&O | Beolit 15 | 35000 | Best bluetooth speaker in the market |
| Creative | Sound Blaster Roar | 15792 | Full feature set |
| Ultimate Ears | Boom | 14895 | Splash Proof, 360 degree sound |
| Logitech | X100 | 1700 | Portable, VFM |
| JBL | Micro/Clip | 2490 | Portable, VFM |
| BoAt | Rugged | 1909 | Has a battery pack |
| Zagg | iFrogz Tadpole | 1760 | Keychain sized |
Bluetooth keyboards
If you aren't satisfied with the on-screen keyboard, and use your smartphones to write long form text or huge emails, you should consider getting a bluetooth keyboard.
What to look for:
Portability
Optimal key travel
Battery life
Compatibility with platforms

Dealbreakers:
Recessed keys
Small key size

Recommended products:
Logitech K380
Zagg Pocket Keyboard