LG made quite a splash when it unveiled its flagship smartphone, the G6 earlier this year. The ultra slim bezels, combined with the unique FullVision display made for an instant head turner. However, the company wasn't satisfied with keeping this feature locked to flagship-grade devices. In comes the LG Q6 and without further ado, let's take a look at what this brings to the table.
Wider is better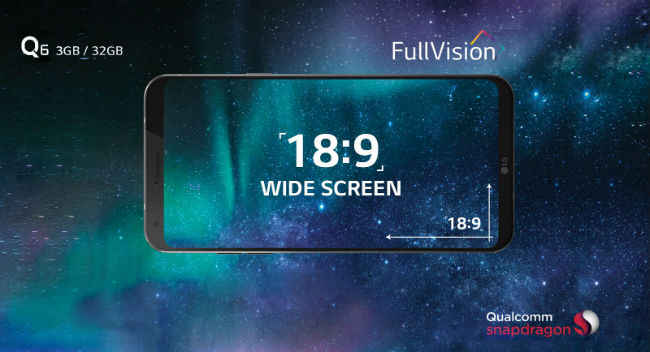 Unlike traditional smartphones, which feature a display aspect ratio of 16:9, the LG Q6's FullVision display offers an aspect ratio of 18:9. So, you can enjoy a widescreen experience when you hold it in landscape mode. Furthermore, the display features a Full HD+ resolution of 2160 x 1080 pixels, which offers crisp details.
Bigger screen, smaller phone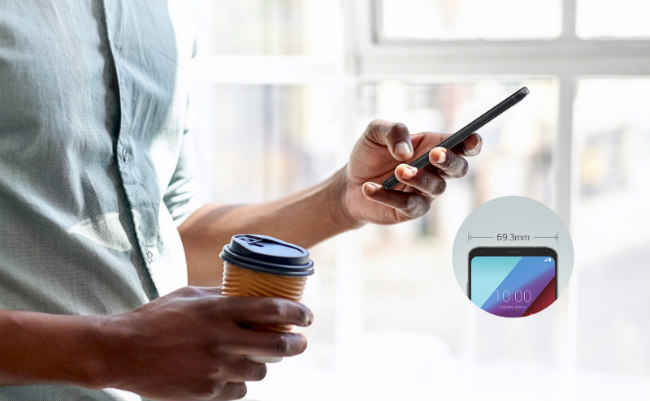 One of the benefits of having a taller display with slimmer bezels is that it allows LG to fit a larger display inside a smaller form factor. This means that the display offers all the benefits of a large screen device, with none of the drawbacks. So, you'll not only be able to carry the Q6 around easily in your pocket, but will also be able to use it with just one hand comfortably.
Tough enough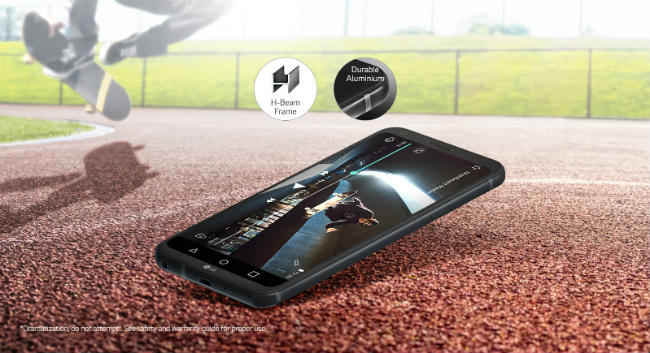 While the phone may be pretty to look at, it's also equally tough. The metal body of the LG Q6 features a lightweight 'H Beam' frame made using 7000 series aluminium, designed to be more resilient. In fact, the phone features military grade MIL-STD 810G certification to specifically protect it from drops.
Unleash your creative side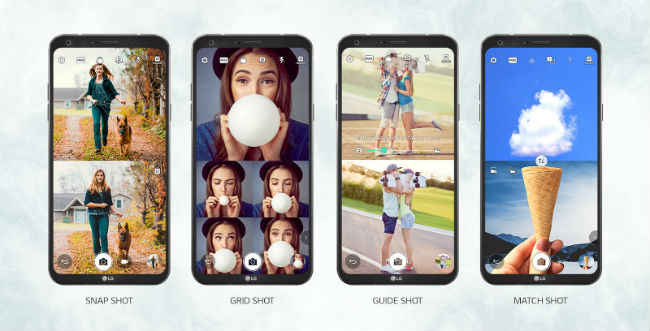 Another benefit of a 18:9 display aspect ratio is that you'll be able to divide the screen into two equal squares. Since a square picture is the default aspect ratio for most social media platforms like Instagram, users will be able to see exactly what they will upload. This also gives the users the flexibility to take some pretty creative photographs using the various pre-installed modes, such as Grid Shot, Match Shot and more.
Group selfies made easy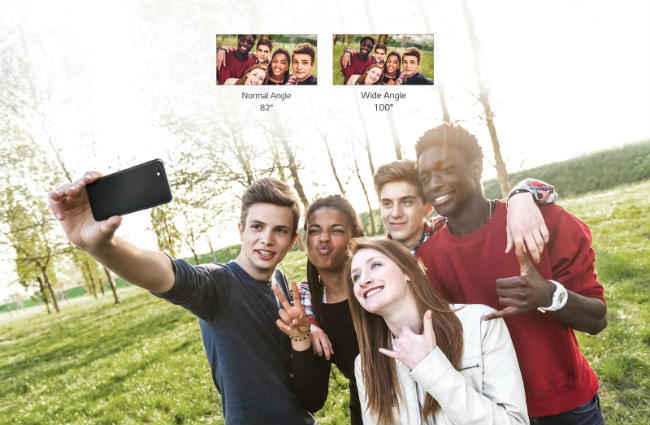 The LG Q6 has you well covered when it comes to selfies. The front camera features a 100 degree wide angle lens. This means that you'll be able to take selfies with your entire gang without the need for everyone to squeeze in together or accidentally out any of your friends.
Fingerprints are passé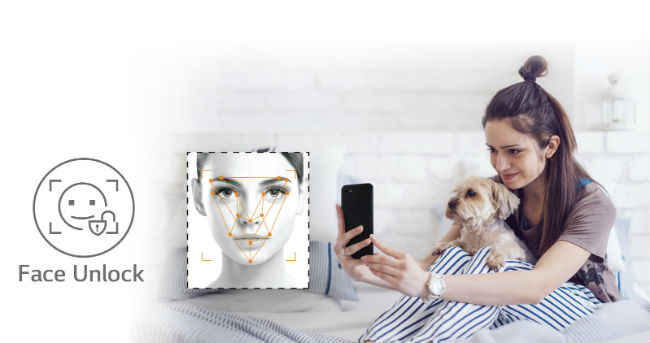 With the LG Q6, you don't have to mess about with fingerprints or passwords anymore. The phone uses facial recognition technology and uses your face to unlock the phone. So all you need to do to unlock the phone is to bring it up to your face.
With so many cool, flagship-grade features, the LG Q6 is a very good phone to consider for anyone looking for the newest smartphone features at a very reasonable price. Further, it is also one of the new phones to feature the new FullVision aspect ratio that more-and-more phones have started to adopt. All these make the LG Q6 a very interesting smartphone in this price range. You can check out the phone here.
So on the whole, here is what you get with the LG Q6. You get a 5.5-inch Full HD+ display, with a 18:9 aspect ratio that that not only looks unique, but also makes the phone compact and easier to use with just one hand. The unique aspect ratio also lets you use the 13MP camera in new and interesting ways, while the wide angle front camera makes taking group selfies simper. You also get facial recognition technology that helps you unlock the phone.
[Sponsored Post]