Samsung's latest powerhouse - the Galaxy M14 5G - is finally up for grabs! Keeping up with the M-series legacy, this one also offers a range of irresistible features that will be accessible to the young and ambitious without breaking the bank. There are several big-ticket highlights here - like the striking 50MP triple camera, a super-efficient 5nm processor and a massive 6000mAh battery - but what also makes the phone special is Samsung paying due attention to nuances that matter.
Let's dive deeper and explore the top five reasons why the Galaxy M14 5G feels like an absolute steal at its starting price of just Rs. 13,490!
5nm processor to supercharge your performance game!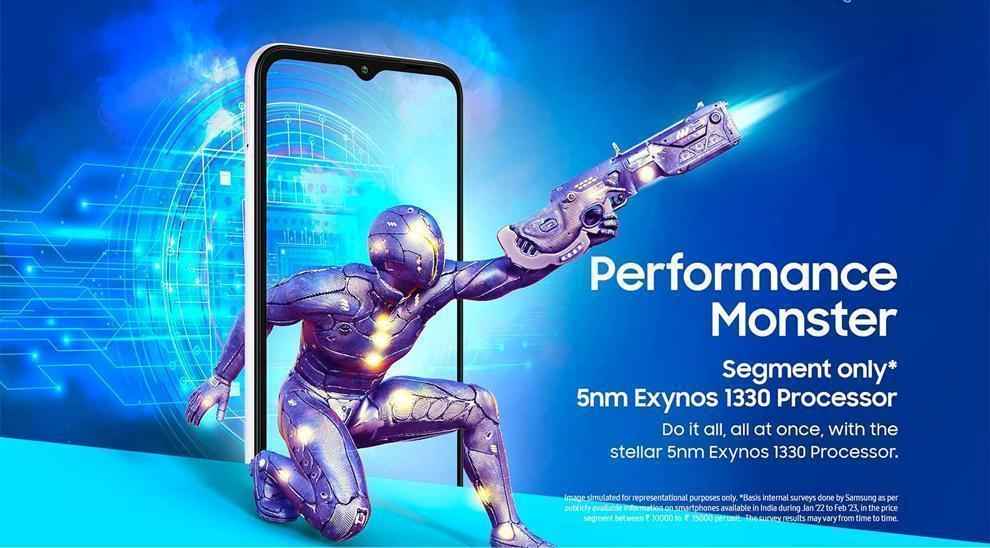 We know how tech-savvy youngsters are absolute pros when it comes to multitasking on their mobile devices. They can juggle a million things at once, from texting their friends to checking their emails, all while scrolling through social media and ordering a pizza. Well, to keep up with their fast-paced lifestyle, their phone needs to be both powerful and power-efficient.
The Galaxy M14 5G ticks both boxes with its impressive capabilities, thanks to the segment-only 5nm Processor. This processor delivers exceptional performance while being light on the battery. What this means is you will be able to play your favourite games without worrying about performance drops or binge-watch your favourite shows in high quality when on the move without any worries. This power efficiency is also beneficial for students or young professionals who rely on their phones for note-taking, research, or online meetings.
The fast and responsive processor is paired with up to 6GB of RAM which will help with efficient multitasking. The phone also supports up to 128GB of storage which will give you ample space to store all your essential apps, files, and media. Additionally, the RAM Plus feature allows you to cache a portion of storage as RAM, further improving performance.
But that's not all! The Galaxy M14 5G supports 13 5G bands to ensure that you'll be connected no matter where you are. And with superfast download speeds, you can download large files in seconds, stream HD videos with ease, and dominate online gaming without any hassles. So, if you're a multitasking ninja looking for a phone that can keep up, the Galaxy M14 5G is definitely worth considering.
Capture picture-perfect memories with a 50MP triple camera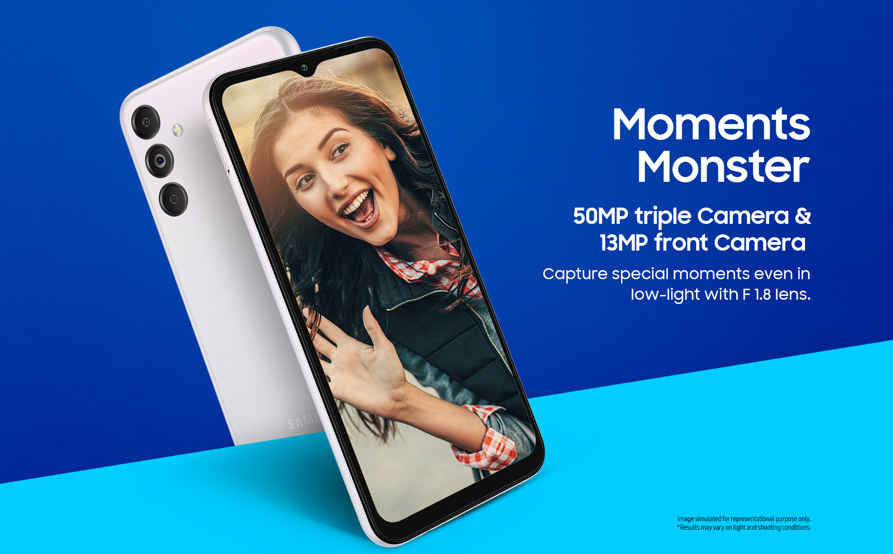 The Galaxy M14 5G's camera features are useful in a variety of real-life situations. Its 50MP triple camera system allows you to capture breathtaking landscapes, colourful street scenes, and candid moments with perfect ease. For artists and creatives, the phone's high-resolution camera will also help effortlessly preserve intricate textures, subtle colour gradations, and fine details that you might have otherwise missed. Foodies and food bloggers can also benefit from the phone's ability to capture such intricate details.
Thanks to the f1.8 lens, you can snap great shots even in low light, making it the perfect device for capturing your favourite artists at concerts or other live events. The phone's low light capabilities also come in handy for capturing nighttime scenes in personal events such as weddings, graduations, and family gatherings.
On the front, the phone houses a 13MP front camera that not only helps you look your best in selfies and video calls but is also perfect for budding vloggers who love to create content for social media.
Long story short, the Galaxy M14 5G has what it takes to elevate your photography game to the next level.
Unleash your full potential, thanks to the massive 6000mAh battery!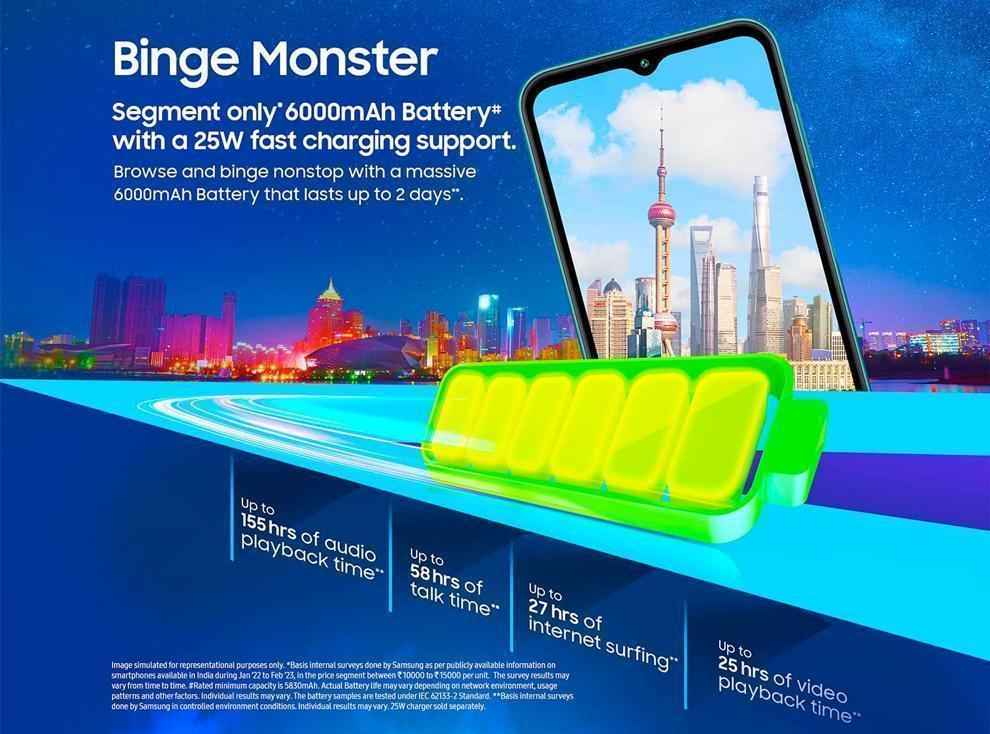 To be able to use your phone to your heart's content without ever having to worry about running out of battery is an awesome feeling. No more will you have to anxiously watch that battery percentage drop lower and lower as you desperately try to squeeze in one more short video. No more will you have to worry about your phone dying on you mid-call or in the middle of an epic game. And no more will you have to frantically search for a power outlet in a crowded metro or a coffee shop.
Thanks to the beefy 6000mAh battery that lasts for up to 2 days, the Galaxy M14 5G will let you focus on the task at hand without any worries. Moreover, it also supports 25W fast charging to quickly top up the lost juice!
Bigger, better, smoother Full HD+ display
With a large and sharp 6.6" Full HD+ display, you'll see everything crystal clear and in glorious detail. From binge-watching your favourite shows to scrolling through memes on social media, the Galaxy M14 5G will make everything look bigger and better. Plus, the display supports a 90Hz refresh rate for added responsiveness! This means that you get to experience smooth scrolling and lag-free gameplay, and having tasted the luxury you'll never want to go back to a lower refresh rate screen.
And yes, the display is also shielded by Gorilla Glass 5, so you won't have to worry as much about scratches or accidental drops.
Crystal clear calling with Voice Focus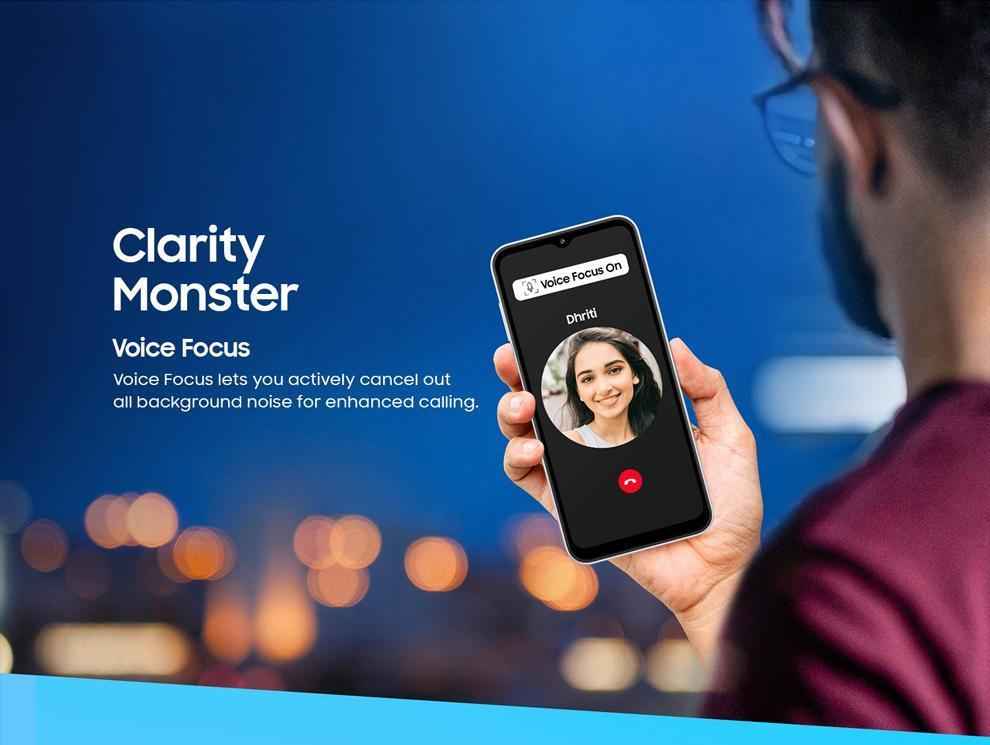 The Voice Focus feature on the Samsung Galaxy M14 5G allows you to enjoy crystal-clear audio while making calls, even in the noisiest environments. This slick technology uses advanced algorithms to distinguish your voice from ambient noise, effectively cancelling out any background sounds that might interfere with your conversation. So, whether you're having a vital business call in a bustling market or commuting on a busy public transport, Voice Focus ensures that your voice is the only thing that's heard loud and clear.
Go ahead and rock your Galaxy M14 5G in style!
Loaded with all these must-have features, the Samsung Galaxy M14 5G is an extremely appealing option! It promises an exceptional user experience at an unbeatable value, which also makes it a cool option for savvy Gen MZ shoppers.
The Galaxy M14 5G is up for grabs on both Amazon and Samsung's official online store. You can buy the 4+128GB variant for Rs. 13,490 and the 6+128GB variant for a super aggressive price of Rs. 14,990. You also get to choose between three refreshing colours: Berry Blue, Smoky Teal, and Icy Silver.
[Brand Story]