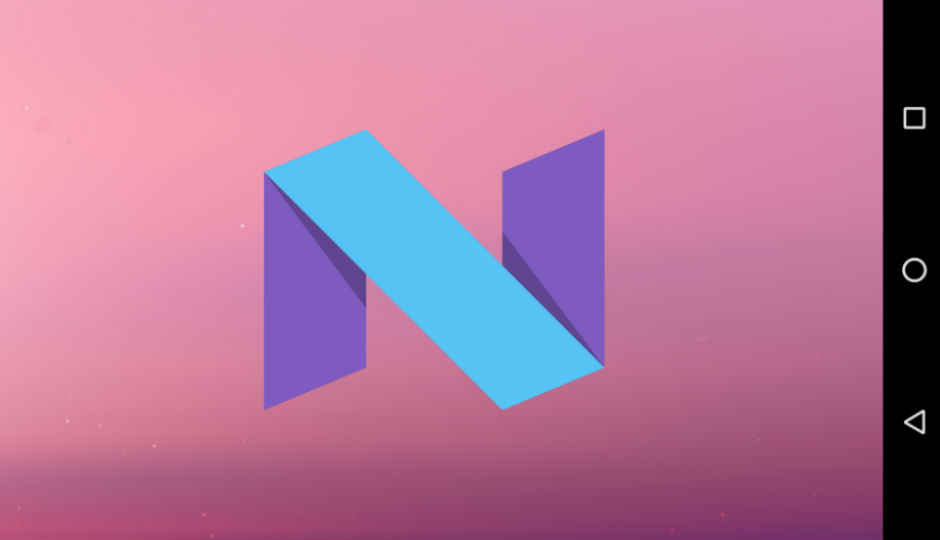 HIGHLIGHTS
Google chose to show us the next version of Android earlier than usual this year, and we're all over the Android N Beta right now.
Another year, another version of Android. But things are faster this time. According to Google's Platform Versions page, Android 6.0 is currently at 2.3% distribution, while Lollipop has merely progressed to about 20% of the market. But, Google, in all its Search fuelled wisdom, thinks it's time for consumers to get a taste of the next version of Android. We don't know why Google decided to do this, but we sure aren't complaining.
The fact that there's a early preview for Android N also makes sense for developers. Google is basically giving them a chance to get their apps ready for when the actual release happens. As a result, many of the most popular apps may support features of Android N, right off the bat. Speaking of which, features like Split View and the revamped Quick Settings menu are good and there's a lot to like in Android N, but having spent some time with the OS, here are some things you may not have known.
Performance
Before you say it, we agree, it doesn't make a lot of sense to expect performance upgrades from a beta preview, but we couldn't help but run at least one benchmark. As expected, it shows no increase in the Nexus 5X's performance.
That said, we do sense some added smoothness about the UI. For example, opening the multitasking screen seems faster, and switching between apps by double-tapping the multi-task button is faster than we expected. It seems Android N will bring about UI refinements, even if it foregoes true performance boosts.
Night Mode
Cyanogen Mod users will be familiar with the dark theme. In fact, OnePlus' Oxygen OS, which is very close to stock Android, also comes with the same feature. And now, finally, Android is getting it. So, you can go into the System UI Tuner and turn on Night Mode. You can also choose to program your phone to turn it on automatically at fixed times.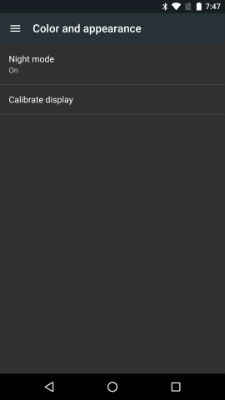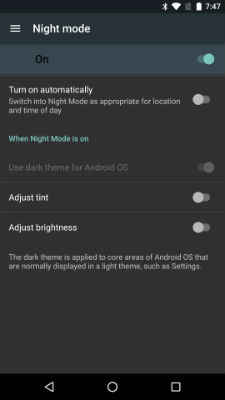 Auto Rotate Home Screen
Android N is recognising the fact that phones predominantly come with big screens today. Hence, there's a split screen view, which can be used in both vertical and horizontal modes. Interestingly, if you press the Home button while in horizontal Split Screen view, your entire home screen is also turned to the horizontal mode, with apps on four sides of the display.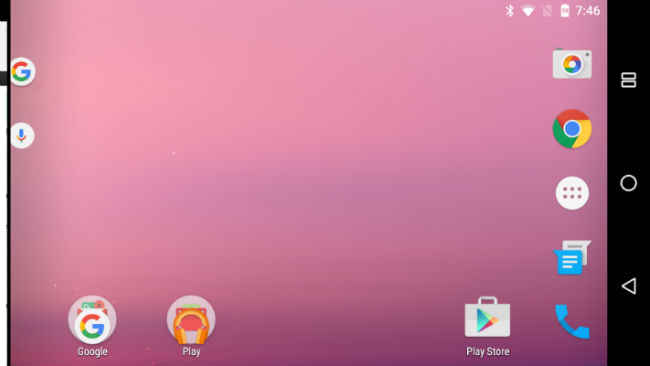 This could be a bug though, and may not be present in the final build of the operating system.
You can finally view the battery percentage on the home screen!
While this feature isn't turned on by default, you can go into the System UI Tuner and turn it on. To do this, choose the Status Bar option in the System UI Tuner and scroll down to Battery. Tapping on this option, you can turn on the 'Always show percentage' option. There are also two other options, including 'Don't Show this icon' and 'Show when charging'.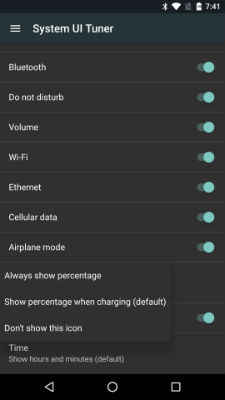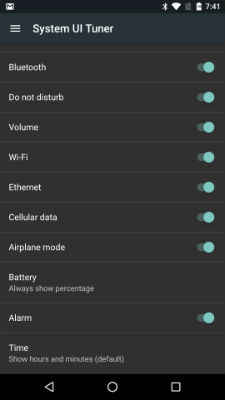 Time toggles
You can now have the time show in Hours, minutes and seconds format. Doing this will change the clock on the top left, showing the seconds ticking by all the time.
Easier split screen toggle
When using an app, you can go into the multi-tasking menu and drag apps to the two halves of the screen. You can also double tap the multi-tasking button to switch to the last used app. In case this seems like too much work to you, you can head back into System UI Tuner and choose the 'Enable Split Screen Mode' option. This allows you to swipe up from the multi-tasking button to turn the Split Screen mode on.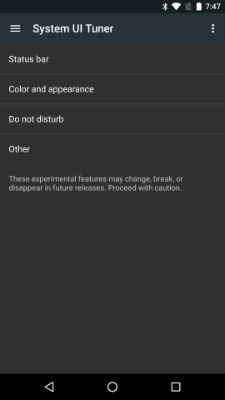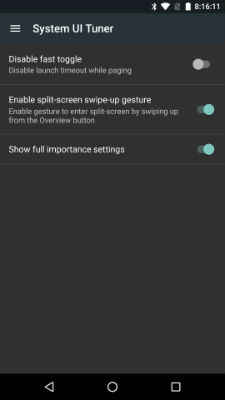 Dragging across screens
Sticking with split screen mode. Imagine having WhatsApp open on one part of the display, while you browser through Chrome on the other. You may want to share a particular piece of text with a friend you're chatting with. You can do that on Android N, by simply dragging and dropping the text to the other window.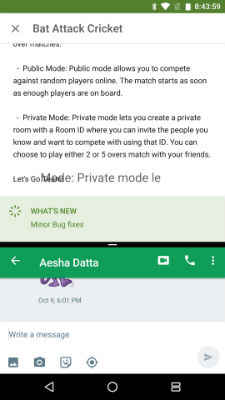 Note: Most apps don't seem to support this feature right now. We tried with Chrome and Hangouts, but the only skew that worked, was with the Play Store and Hangouts.
Pinning share options
Many phones try to do this automatically, but Google decided to give you control over it. You can now pin the most used share options to the top of the sharing bar, making for easier and faster sharing.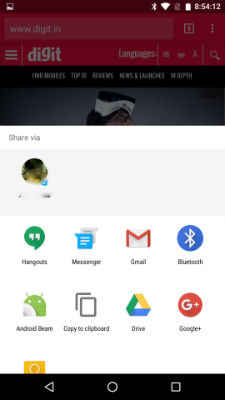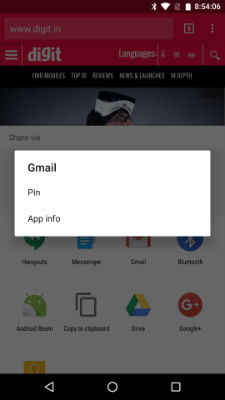 Emergency Information
Imagine you've lost your phone, and the person who wants to return it needs to know who it belongs to. They can't get into your phone when it's locked, but with Android N, they can swipe to the pin/pattern screen and check your emergency info from there. You can add the information yourself from the Settings Menu, by going into Users. It may also be useful for paramedics and other emergency response personnel.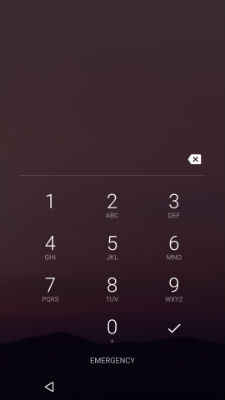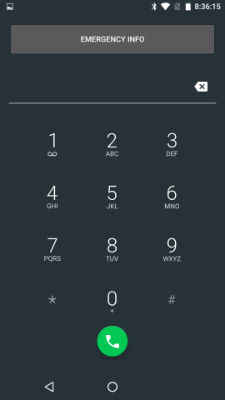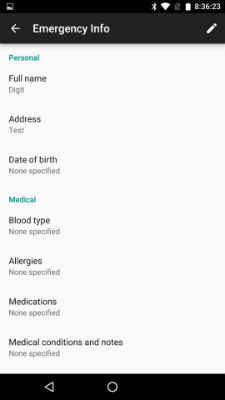 Cancel Downloads
Thank god Google noticed this one. Downloading apps off Google Play is fine, but if you've ever downloaded apks etc. on to your Android phone, you'd know that there's no cancel button when the Download Manager is running. Well, that changes now, with an added button right in the notifications bar.
Multilingual phone
Last but not the least, you can now have more than one language on your smartphone. This allows search records to be shown in both languages, which is something many would appreciate. It basically means your phone will know the languages that you know.