Today is a good day. In the world of laptops, not a lot of things change by leaps and bounds. It's always about small increments, design refinements, platform refreshes, and price reductions – all of which happen in a timely (re: quarter to quarter, year on year, and so on) manner. Seldom do we encounter an event which can be dubbed as truly game-changing. Except today.
Officially launched in India and sporting what Toshiba claims is the "world's first" 4K display built into it, the Satellite P50 laptop has ensured one thing: It's laid down the marker to ensure that 1366x768 pixel resolution – the staple across most consumer and commercial laptops sold in the market – becomes a thing of the past. And Full-HD screen resolution will be the norm on all laptops, probably by this time next year. Wouldn't that be a sight for sore eyes! Even if I'm slightly wide off my mark, it's still a great thought to entertain, and all thanks to Toshiba's Satellite P50 laptop and its 4K display for invoking it in the first place.
Here's a quick hands-on of the laptop with an eye-popping display: (click on images to enlarge)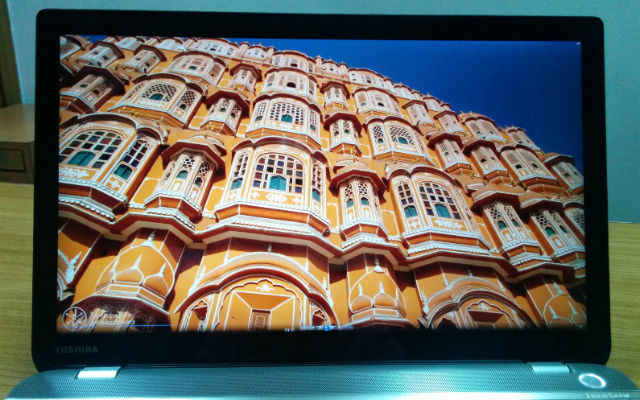 1) Screen: The 4K display is the obvious USP of the Toshiba Satellite P50 laptop. Like I said above, where most laptops are stuck on measly 1366x768 pixel resolution, the jump to a whopping 3840x2160 pixels is a breathtaking one at first. Almost mesmerizing. The 4K display of the laptop does make an impression, oh yes. The screen of the Satellite P50 laptop is evenly lit, sharp and great to look at – everything looks good whether you're watching stills or moving visuals. Viewing angles are impressive, too, if you can look past its glossiness which ends up reflecting everything in a lit room. However, you learn to look past these distractions, and what you're left to gaze at is definitely better than what you see on most laptop screens out there. The display's touch-enabled, and didn't attract a lot of fingerprints, so that's good.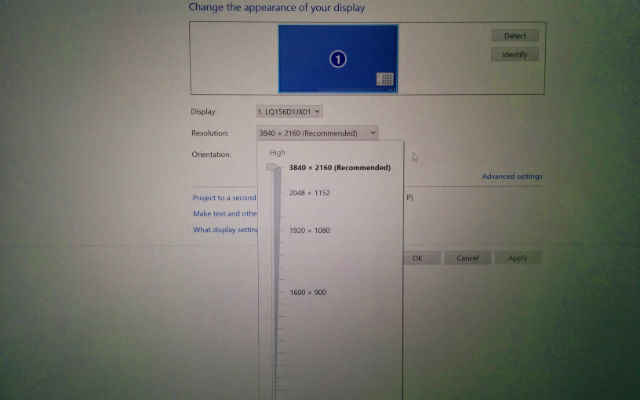 The screen has a Chroma Tune feature built-in for immediately changing the colour balance to presets like Cool, Warm, Technicolor, etc – and I feel this is a great addition to the laptop, which is nothing but a celebration of 4K goodness on a standard 15-inch screen.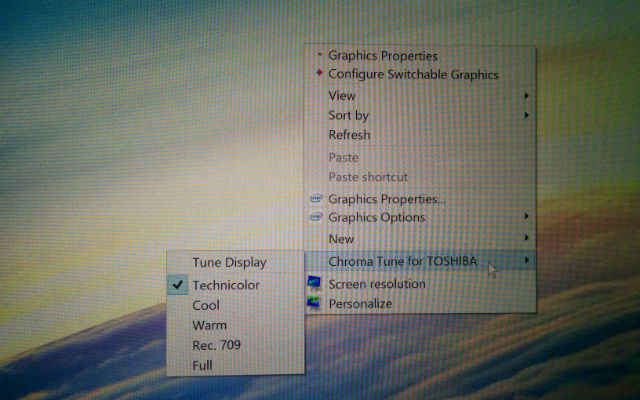 Whether or not the 4K display resolution is overkill on a 15-inch laptop is something we'll reserve judgement on until we finish with our review, but for now – while the machine is just a few hours old in my hands – the charm of the 4K display is visible in full swing.
2) Keyboard: Moving past its gorgeous 4K display, the Toshiba Satellite P50 is equipped with a nice, inviting keyboard. It sports backlit, flat chiclet keys which are great to type on, with next to no flex and just the right amount of feedback. It's a full keyboard, too, with a dedicated number pad on the right. With a plush palmrest to park your wrist on, typing on the Toshiba Satellite P50 laptop is a great experience.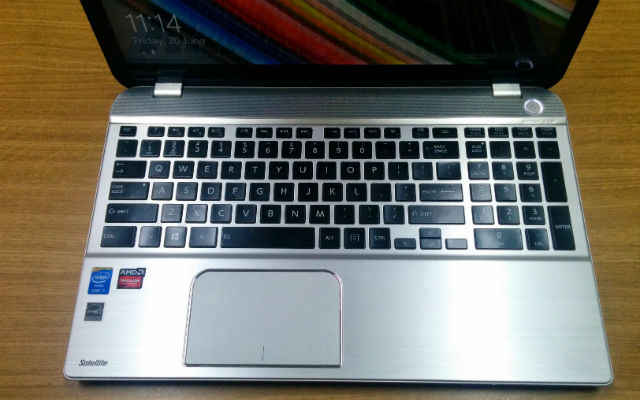 3) Touchpad: Another great highlight of the Satellite P50 laptop is its touchpad. It sports a single-slab design with a raised perimeter ring separating it from the rest of the palmrest, reminding your finger not to stray from its touch-enabled surface. The laptop's left and right mouse button areas are responsive and register a click nicely. Actually, that's true of the touchpad's bottom half – click anywhere below its imaginary equator and you're good to click. And the clicks register just fine. Its surface is non-glossy, which is great to work with overall.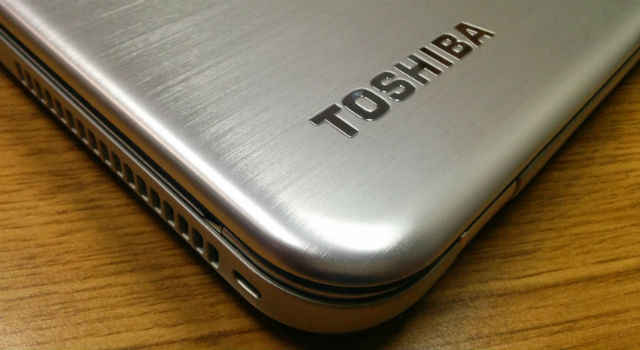 4) Build and design: While the machine is no featherweight, it definitely feels well put-together. With a brushed metal screen lid and an all-silver look, the Toshiba Satellite P50 carries its premium laptop tag with great distinction. The hinge on the spine of its chassis holds the laptop's screen and base firmly together, no complaints whatsoever, and the screen barely vibrates and moves during those furious burst of typing on the laptop's keyboard.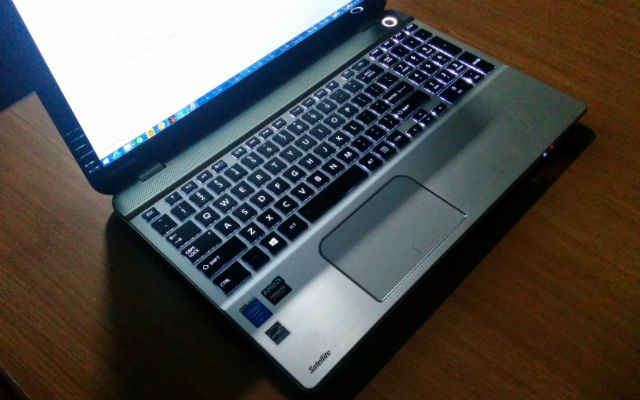 5) Performance: The audio-visual experience of the Toshiba Satellite P50 is definitely very good. Watching 4K videos on its 4K display is obviously a treat, while the Harman Kardon speakers built into the laptop provides one of the better audio experience I've heard on a laptop. They're not very loud, but sounded clear and distortion-free for the most part, and seem great for personal entertainment. We watched a few 4K videos on YouTube and they looked very good on the Satellite P50's screen. I'm sure the laptop will handle most multitasking apps with a yawn and wink, it's that well-equipped. Take a look at its specs below: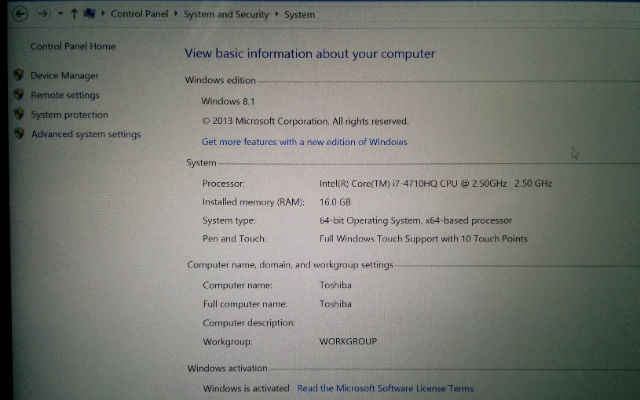 This 4K Toshiba laptop has great hardware capabilities. It has an Intel Core i7-4710HQ processor clocked at 2.5 GHz, 16GB of RAM, 1TB hard drive, and Intel HD 4600 graphics paired with 2GB AMD Radeon R9 M265X discrete graphics seems like a very potent combination to play with for sure. Four USB 3.0 ports, a UHS-II SD card slot, Wi-Fi to stream Ultra HD videos, HDMI port capable of 4K output and a built-in rewritable DVD drive, offers a wide range of connectivity options to the customers, at a price of Rs. 86,000.
We can't wait to put this laptop through its paces and get a more accurate measure of its firepower, so stay tuned for that and more. Also, from what we've heard from other manufacturers, more 4K laptops are incoming. Excited? You have every right to be as a prospective laptop consumer. Good days are here looks like, eh?
More photos of the Toshiba Satellite P50 4K display laptop follow below: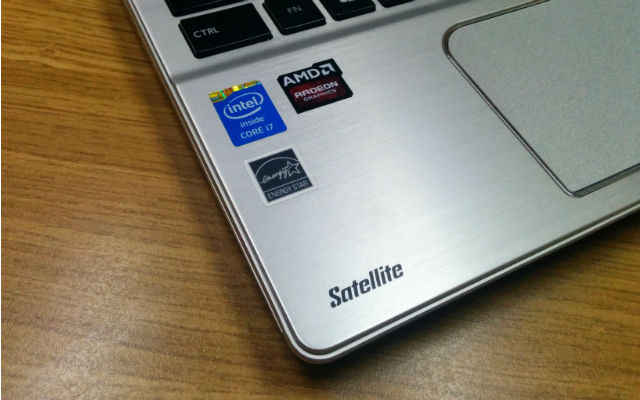 Intel and AMD logos to ensure there's enough firepower in the Satellite P50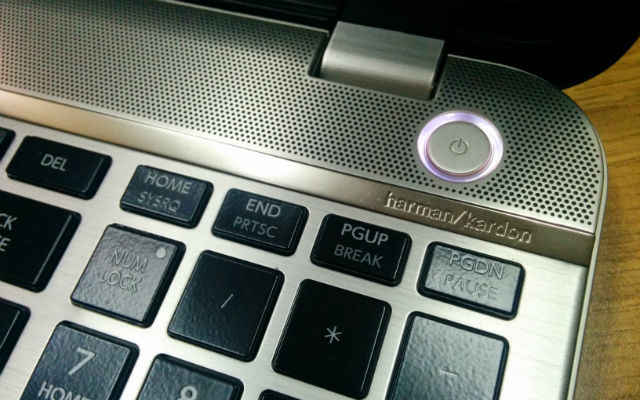 Harman Kardon speakders ensure good audio output on this 4K display laptop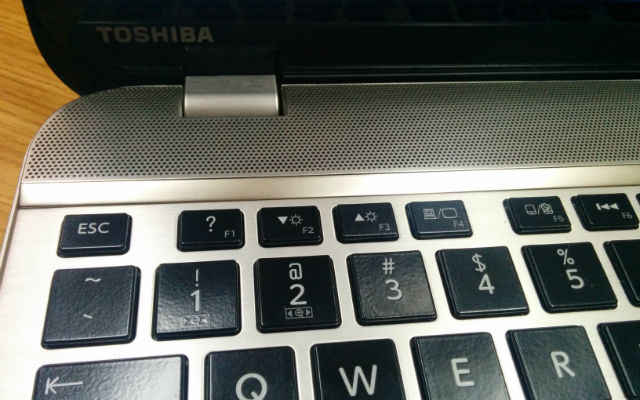 Hinges are strong, well built on the Satellite P50 4K laptop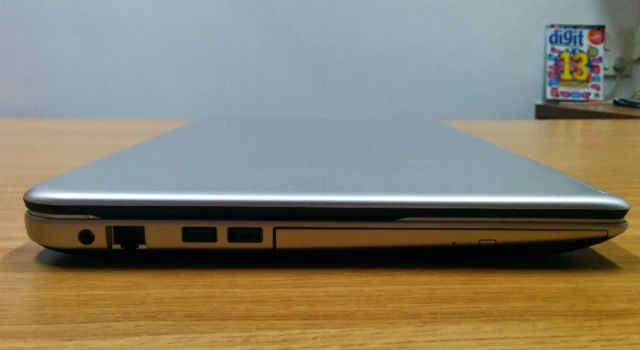 A Gigabit ethernet port, 2 x USB 3.0 ports, and a DVD Writer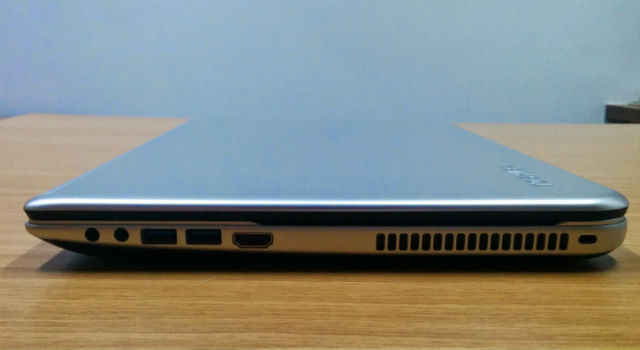 More USB 3.0 ports, microphone and headphone jacks, and HDMI port. Heat vents, too.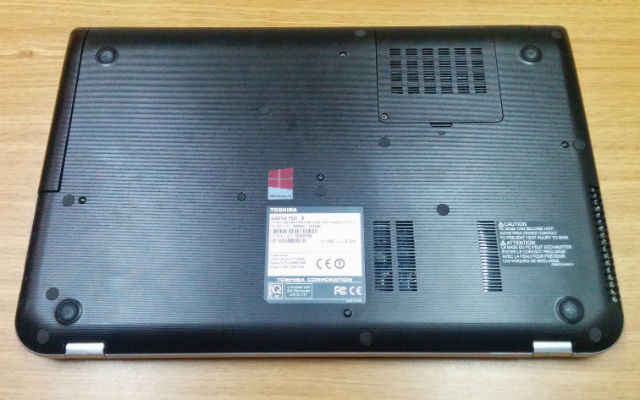 The back panel of the Satellite P50 isn't all that jazzy, though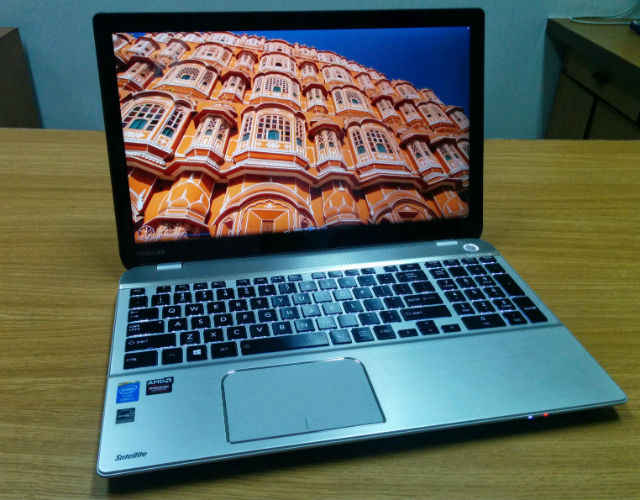 Watch out for our full, in-depth review of the Satellite P50 4K laptop