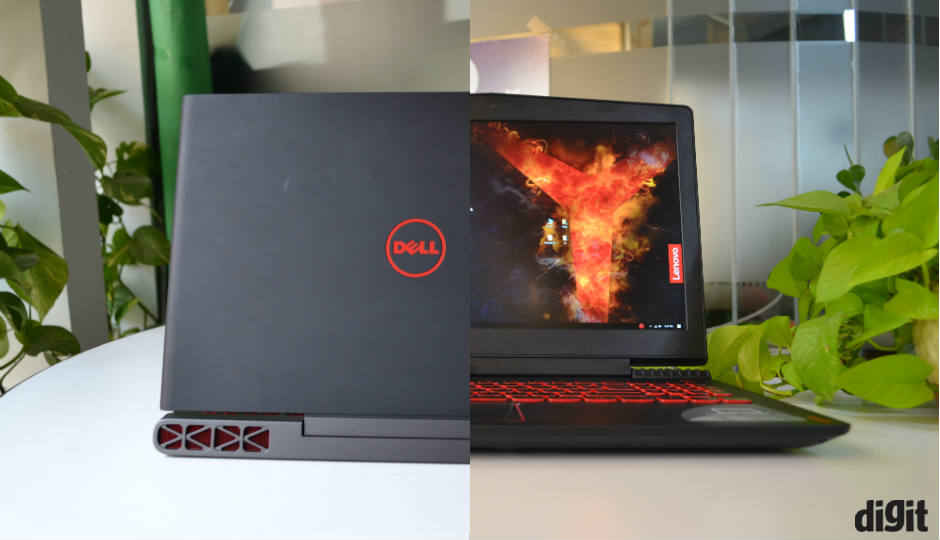 HIGHLIGHTS
We narrow down three capable laptop which offer 1080p gaming without dropping frames or costing a bomb.
Gaming laptops are paramount windows machines which offer the performance of a full-fledged gaming PC, with the ease of portability. These machines generally sport a 15.6-inch display, but with growing popularity one can now get a gaming laptop in other screen sizes. However when we talk gaming laptops hardware, one thing which is highly disregarded is the price. The reason for this is gaming hardware always comes at a premium and factoring Indian custom duties and other taxes, the prices of these device go up even further. So, it is really hard to get a good gaming laptop, which could provide a decent 1080p gaming experience across all kinds of games within a reasonable budget.
However, we reckon that you can get a decent gaming laptop under 1 lakh rupees. In fact, we found not one but three machines which provide good 1080p gaming across all demanding games while maintaining a reasonable frame rates. The recipe is simple, latest Intel Core i5 or i7 Processor, minimum 8GB of RAM, and anything above NVIDIA GeForce GTX 1050 GPU. The storage, build quality and the quality of display varies from company to company, but those things are more or less subjective. So, here are the top three gaming laptops under 1 lakh which we think are worth your money.
Acer Nitro 5
Price: Rs 74,999 (approx)
The Nitro 5 is the most affordable laptop available today offering an NVIDIA GeForce GTX 1050 Ti GPU. This powers a 15.6-inch 1920 x 1080p IPS LED display which should be ample for all your gaming and entertainment needs. Powering this budget beast is the Intel Core i5-7300HQ processor, which is paired with 8GB of RAM. On the storage front you have the 1TB HDD only, which should be ample and good enough if you don't mind the slower boot speeds. Like Acer's predator range of laptops, the Nitro 5 is also draped in a red and black paint job, which looks quite good. Acer is selling this machine via Acer stores and Flipkart exclusively.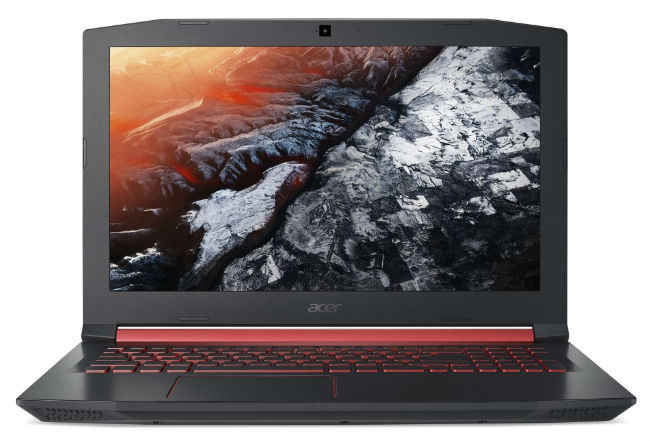 Lenovo Legion Y520
Price: Rs 92,000 (approx)
The Legion Y520 is the latest edition to the entry level gaming laptop range from Lenovo. The laptop replaces the Y700 offering not just better performance but better build quality as well. Staying true to its gaming pedigree, the laptop comes with a Intel Core i7-7700HQ processor, 8GB of RAM and an NVIDIA GeForce GTX 1050 Ti. You get a decent 1080p display and a dual storage solution with a 128GB NVMe SSD as primary and a 1TB HDD as secondary. The 45Whr battery does a decent job as well and provides enough juice to let you game on the road for a few hours if the time requires. The laptop also covers all I/O ports and even packs a USB Type-C port, which is fast becoming the new norm.
Dell Inspiron 7567 Gaming
Price: Rs 92,990 (approx)
The Dell Inspiron 7567 Gaming is the next best thing you can buy under a lakh offering essentially the same performance as the Y520 from Lenovo. However, it drops down to the second spot because of the TN display. It has a 15.6-inch 1080p low latency panel, but the colours just look half decent and if you are not looking at the display head-on then you won't be able to appreciate the gaming performance of the laptop either. Still, if you can look past that, the laptop won't disappoint in terms of performance. Moreover, it provides a stellar battery life for over 3 hours while gaming and can go upto 10 hours on a single charge if you are not pushing the processor. The design of the laptop is also quite unique and may attract eyes more often.Buy Dell Inspiron 7567 from Flipkart at Rs.92990.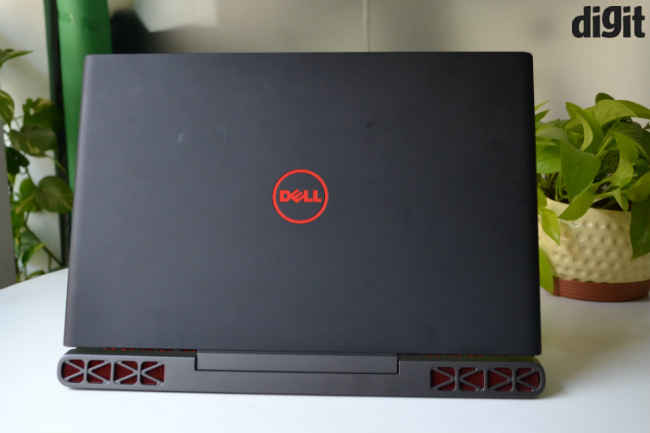 HP Omen 15-ax249tx
Price: Rs 99,999 (approx)
While the other two laptops have a very exuberant red and black theme, the HP Omen 15-ax249tx is a slightly understated gaming laptop. The red and black theme is still there, but HP has not gone over the top. However, at the same time, the performance is also a little restrained as the laptop is powered by an Intel Core i5-7300HQ processor. You get 16GB of RAM and the graphics are catered to by the NVIDIA GeForce GTX 1050 GPU. There is a 1080p 15.6-inch IPS display to offer you a decent all round viewing experience and you get a 63.3 Whr battery to provide enough juice to play for at least a couple of hours on the move. It also has a similar dual storage system as the Lenovo laptop we mentioned earlier.Buy HP Omen 15-ax249tx from Flipkart at Rs.99990.