There aren't many devices that can match the power and portability offered by gaming laptops. These devices offer the performance that one might expect from a full-blown desktop PC, wrapping in a compact form-factor. Leading to a true, 'play anywhere' experience. However, many people assume that gaming laptops are usually quite large, bulky, and expensive. And those that aren't usually are low in performance. But that notion is pretty outdated. Modern gaming laptops are sleek, and pretty powerful, even if you are on a tight budget. In fact, a gaming laptop is also a great option for those looking for a Work From Home device as it is versatile enough to handle a multitude of tasks and usually offers enough ports to attach a variety of peripherals if needed. With Work From Home slowly becoming the new normal, this might just be handy for those looking for a system that can do it all.
This neatly brings us to MSI's 16-Series gaming laptops which (as the name would suggest, are powered by Nvidia's 16-series of GPUs, namely the GeForce GTX 1650-Series and the GeForce GTX 1660-Series. These GPUs are designed to bridge the gap between Nvidia's GTX 10-series and the RTX 20-series of graphics cards. As such, they offer impressive amounts of performance for their asking price. Combine this with MSI's know-how in the world of gaming laptops, and you get a device that promises to deliver excellent value. So what exactly are the Benefits one would expect from an MSI 16-Series laptop? Read on to find out.
Bang for the buck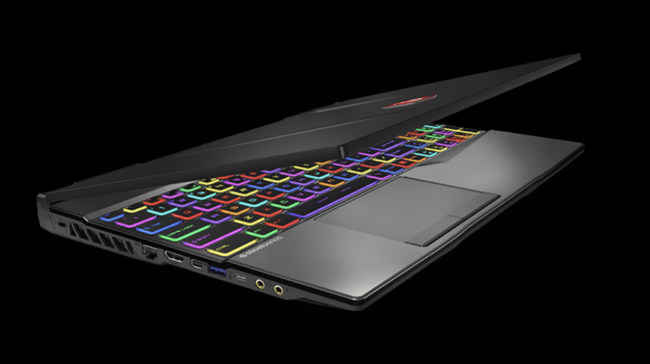 Gamers on a tight budget usually have a limited amount of options to work with and performance usually gives way to price. The 16-Series of GPUs have been specifically designed to bridge that gap and offer gamers a GPU that offers impressive performance as compared to its price point. As such, gamers get more options, which is also why MSI's 16-Series laptops make for such an interesting choice for those with a tight budget. As mentioned before, the new Nvidia GTX 16-Series cards inside MSI gaming laptops offer an impressive jump in performance as compared to the older 10-series of cards. In fact, MSI notes that this increase in performance could be as high as 70% in some cases. That's because the GTX 16-Series of GPUs come with Nvidia's Turing architecture, which is the same one that is used in the RTX 20-Series of GPUs. On top of this, the 16-Series also employs even more CUDA cores as compared to many of the cards in the GTX 10-series, which results in better performance and improved graphical fidelity. In fact, MSI has also shared the PassMark benchmark details that buyers can expect when they buy its 16-Series laptops.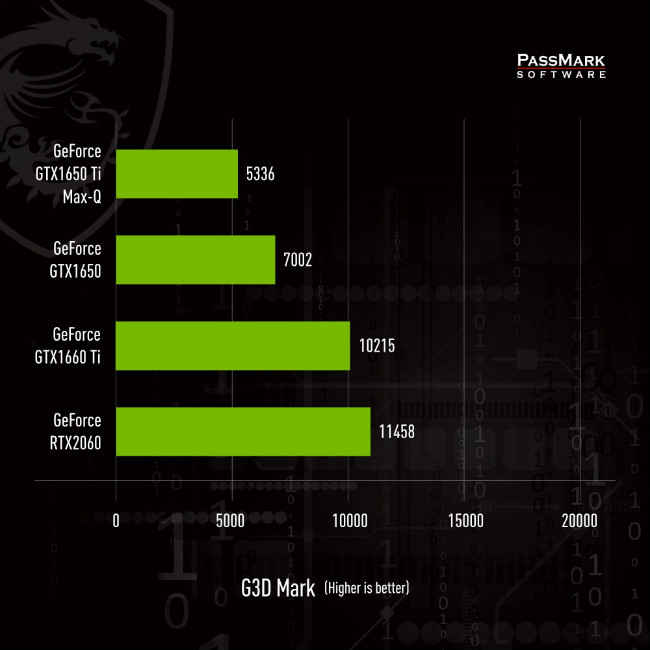 Sweet memories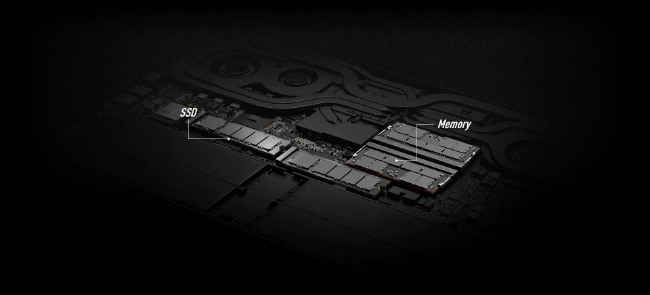 There was a time when boot times were measured in minutes. Thanks to the use of Solid State Drives (SSDs) in MSI's 16-Series laptops, those days are well and truly in the past. SSDs are way faster than traditional Hard Drives and since they hardly feature any moving components, they are reliable as well. A win-win situation if there was any. But the icing on the cake is that these aren't your run-of-the-mill SSDs, these are NVMe SSDs that can be up to 4x faster than your standard SSDs. Of course, storage is only one aspect of memory as RAM also plays an important fact. The MSI 16-Series laptop variant with their preferred amount of RAM, and then also have the option to upgrade it at a later stage if they wish. In fact, if they want, they can head over to a nearby MSI service center and a technician will be happy to help to install it for them for a nominal fee.
Stay cool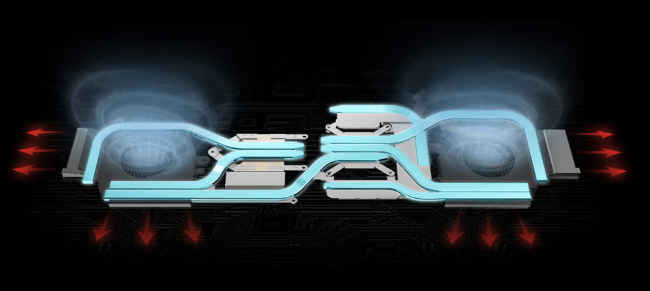 Every device generates a bit of heat. This is especially pronounced in the relatively small enclosed chassis of a laptop. Heat is the enemy of performance, as temperature rises, a PC will automatically start to shut down cores in the CPU or GPU in an effort to cool down. Otherwise, the device might catch fire. In order to combat this heat, MSI implements its Cooler Boost technology in its laptops. By making sure that the internals are cool, thermal throttling is avoided and the laptop can achieve peak performance that remains steady. This aims to not only ensure optimum cooling of the device, but also does so without creating a racket that would wake up everyone in the house. In fact, MSI notes that its Cooler Boost Titan system's Whirlwind blade fans are capable of generating around 20% to 30% more airflow at the same RPM as conventional cooling fans. What's not to love?
Dragon rises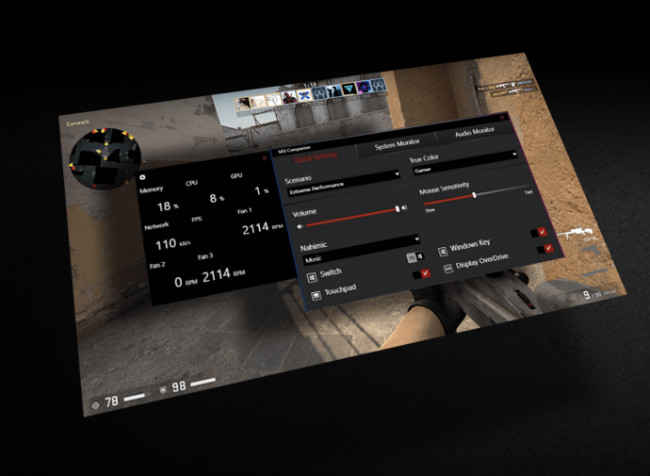 In order to control and monitor everything in an MSI laptop, the equips each device with the Dragon Center. A one-stop-shop where gamers will be able to monitor, optimise and control the various features of the gaming device. The system allows users to monitor temperatures, CPU & GPU usage, fan speeds, storage space, and more. It also allows users to control the RGB lighting on their laptop for extra gamer cred. Speaking of RGB, select MSI laptop models will allow for Steel Series' per-key RGB lighting which not only looks cool, but can also be used to indicate certain gameplay narratives such as when your character is low on health.
More than gaming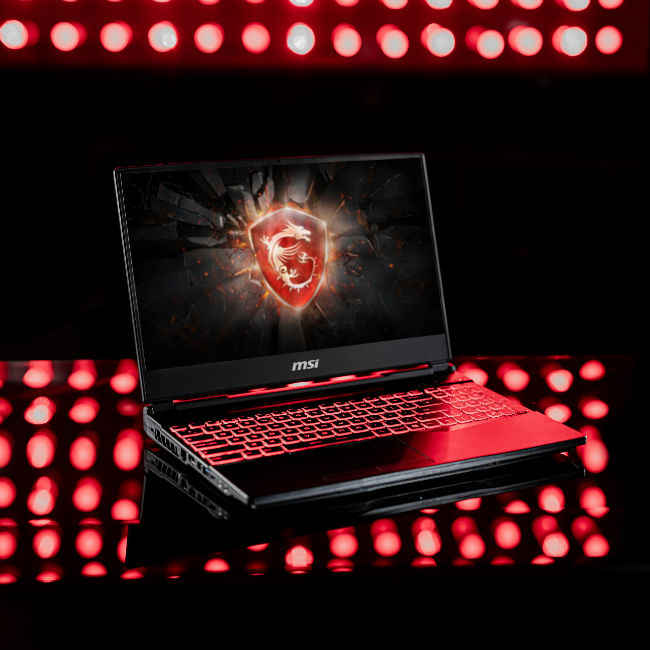 Of course, having a performance oriented laptop like the MSI 16-Series opens up a lot more avenues than just gaming. The sheer power of the laptop, as well as the addition of Nvidia Studio Driver allows users to explore their creative side as well. This could include video editing, sound mixing or even game streaming. The amount of ports on offer also helps then add peripherals to the device, which will aid them in fulfilling their goals. And what could be better than that.
As one can see, MSI's 16-Series of laptops aim to offer an excellent value for money laptop that not only offers a top-notch gaming experience, but actually goes beyond that to offer a versatile device. You can check out the entire lineup of MSI's 16-Series laptops here.
[Sponsored Post]