When the time comes to buy a new laptop, people sometimes tend to get a little confused. In most scenarios, people simply look at specifications when making their decisions. However, there is a lot more to it than that. Sure, specifications are important, but you also need to consider your needs and requirements. For example, if you simply need something to create presentations or for word pressing, then buying a high-end device would be overkill. Besides your needs, you'll also have to consider the future. After all, what's the point of spending so much on a laptop when it might become obsolete in a couple of years.
However, what if you wanted something that could be used for work in the morning, and gaming at night? Thankfully, MSI has thought of the same and has created something to please such customers. Say hello to the MSI GF Thin series!
The MSI GF Thin series is designed from the ground up to be a practical gaming laptop. A machine that can be used for work, play or study. In order to achieve this, MSI has used its vast know-how and experience to make this happen. The GF Thin series is available in a wide combination of processors, GPUs, storage options and display sizes to ensure that you can choose one best suited to your needs.
Game on the GO!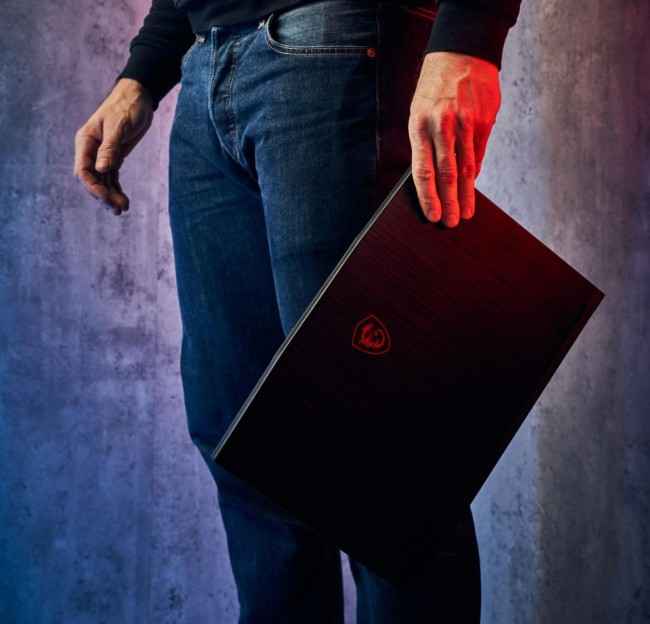 A major complaint that was levelled against gaming laptops is that they used to be way too bulky to be of any major use on the go. However, things have changed for the better. Living up to its name, the MSI GF Thin is quite slim and lightweight, making it easier to carry around. The larger MSI GF75 Thin weighs a shade over the 2kg mark. However, if you really want something light then you should consider the MSI GF63 Thin and GF65 Thin. Both these series of laptops weigh less than 2kg! What makes this feat even more impressive is when you remember that these are full-fledged gaming laptops. This means that students and professionals who tend to commute a lot can still carry these laptops with ease without worrying about straining their backs.
While making such a thin and compact device is a feat in its own right, keeping such a machine cool is a whole different ball game. As you may know, heat is the enemy of performance. In order to keep things cool. The engineers over at MSI have created a system that ensures cooling, even in a thin chassis. The MSI GF Thin series of laptops comes with dedicated thermal solutions for the CPU and GPU, with multiple heat pipes. These work together to minimize heat and maximize airflow. Thereby keeping the device cool.
A multirole machine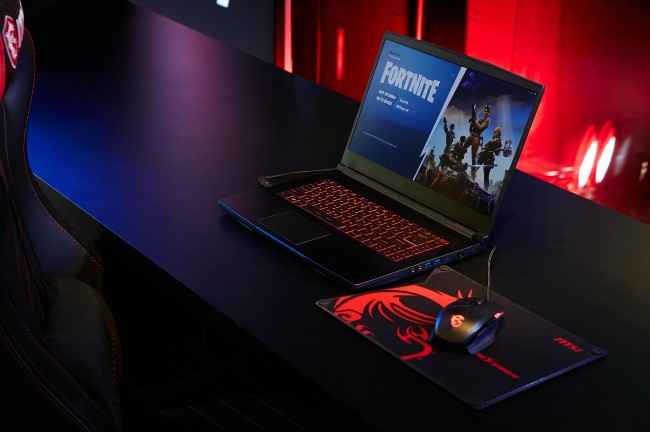 Of course, the big question here is - which laptop in the MSI GF Thin series is right for you. The best way to answer that question is to turn it on its head - what is it that you require the laptop for? If you just want something for school or office work that can also handle a bit of gaming on the side, then high-end graphics isn't really a priority. As such, an Nvidia GeForce GTX 16 series GPU should be more than enough to fit the bill. It should have plenty of power for work as well as play. In fact, the Nvidia GeForce GTX 16 series should be a great option for coders as the GPU should be up to the task of taking on the complex computational requirements of AI and ML coding.
Further, since students and professions also tend to travel a lot, they might want to consider a smaller panel size for greater portability. As an added bonus, the MSI GF Thin can be their one machine that can complete multiple use cases. It's portability ensures that students and professionals have a portable laptop to carry around. Meanwhile, its high-performance means that they don't need to have a separate gaming machine at home. Of course, all laptops in the MSI GF Thin series offer a 10th Gen Intel Core processor, which should be more than enough for your requirements.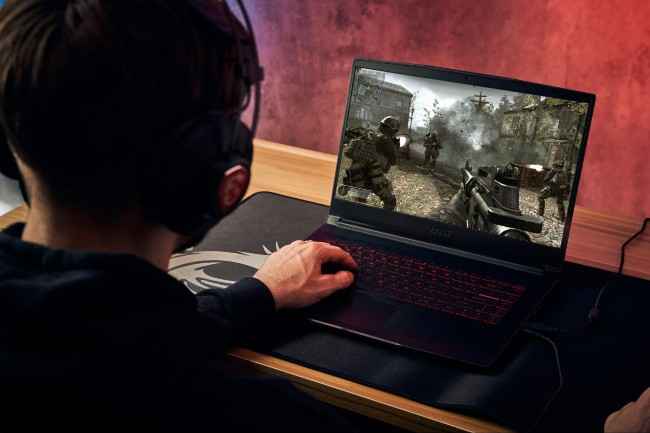 However, if you are a gamer, then the entire series is tailor-made just for you. The multiple configurations let you fine-tune your gaming experience, while keeping your budget in mind. If you really want the best, then pick a configuration with an Intel Core i7 processor and the Nvidia GeForce RTX 3000 series GPU to enjoy the latest AAA titles, while basking in the glory that is real-time ray tracing. As such, the laptops can even be an excellent portable gaming option for hardcore gamers with high-end rigs that expect a top-notch gaming experience.
In fact, this machine should also give users a great platform for content creation too! In fact, users should be able to edit 4K videos and even 3D modeling thanks to the power offered by the MSI GF Thin series laptops. So even streamers, content creators and animators can consider it for their work.
Game hard, work harder!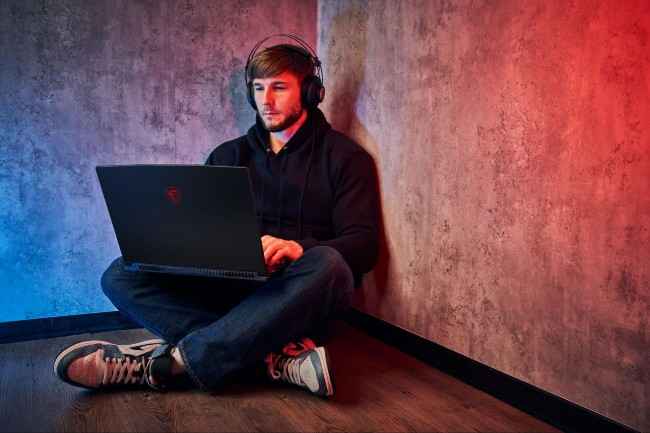 When it all comes down to it, MSI is primarily a manufacturer focused on gaming. As such, the MSI GF Thin comes with a number of features that are designed around gamers. But that does not mean that everyday users won't be able to enjoy these extra features. An excellent example of this can be seen in the overall design of the series. While most gaming-centric devices tend to feature sharp, angular designs and bright RGB lighting, the MSI GF Thin is fairly muted by comparison. This means that the laptop should not look too out of place in the boardroom or the classroom.
The overall thin profile and lightweight of the laptop also makes it an excellent choice for writers or bloggers who tend to work on the move. This portaility, combined with its impressive hardware means that the device is also a great choice for photographers who may have to edit large RAW files while out on the field. In fact, given the current nature of how many people now have to work from home, a portable and lightweight like the MSI GF Thin series makes even more sense.
For example, the backlit keyboard not only looks great, but will help users type in the dark. Similarly, the laptops offer advanced cooling to ensure optimal performance. This also means that you can comfortably use the laptop on your lap and work without worrying about things becoming too hot. Similarly, the MSI GF Thin laptops are available with a high-resolution screen, thinner bezels and high refresh rates for a more immersive experience. This allows for an excellent platform for watching movies. Finally, all gaming laptops tend to offer multiple connectivity options in order to connect a variety of peripherals. The HDMI port in the MSI GF Thin series is aimed at gamers looking for a big screen experience, but professionals can use it for presentations and more.
As one can see, the MSI GF Thin series of laptops goes beyond being just a gaming device. Its combination of portability and versatility means that users get a laptop that can be used for work and play. Users also get a lot of options to choose from, which means more power to the buyer. And who wouldn't want that?
MSI is also offering special deals and discounts for students. You can check that out here.
[Sponsored Post]