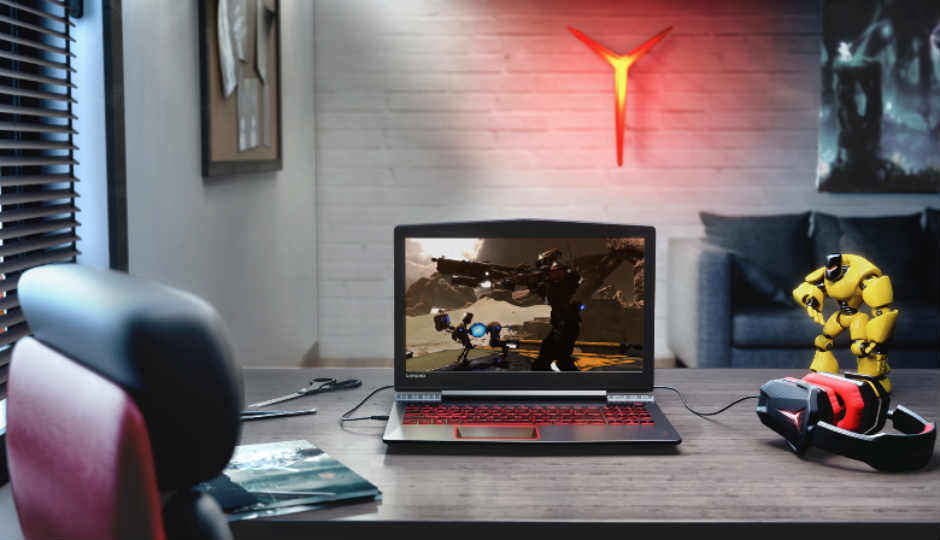 HIGHLIGHTS
We spoke to Will Fu, director of Gaming Business, PC & Smart Device Business Group, Lenovo regarding the company's current gaming products, future plans and more
Lenovo is a big name in the laptop market and the company has had a reputable presence in the entry level gaming segment. With the pending launch of the Legion lineup though, the company is looking forward to taking on well established gaming names such as Asus ROG, Dell Alienware, Acer Predator and the newly launched HP Omen.
Lenovo is eyeing the entry level gamer with its Legion Y520 and Y720 laptops, which not only look refreshing, but offer features such as a built in Xbox One wireless controller receiver. However, this is just the start. The company plans to delve deeper in the realm of gaming with better products down the line to meet expectations of the gaming community. We spoke to Will Fu, director of Gaming Business, PC & Smart Device Business Group, Lenovo regarding the company's current gaming products, future plans and more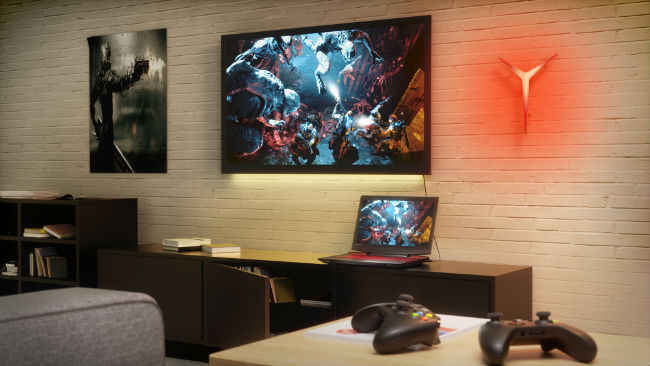 Y series to Legion
Lenovo already had a pretty decent gaming lineup under its Y-series, but now the company is rebranding it to Legion. When asked about the change in branding, Fu explained how the Legion sub-brand came into being. "We decided to launch Lenovo Legion, a new gaming sub-brand dedicated to all of Lenovo's PC gaming devices that's independent of our IdeaPad and IdeaCentre product lines. We believe our growing community deserves gaming devices with a sub-brand of its own, and Lenovo Legion was inspired by this community of gamers and their passion for immersive gaming," he explained.
The sub-brand which was launched this January at CES 2017, currently has a bunch of new products, including the two new gaming laptops – Y520 and Y720, which are slated to launch in a couple of months in india. Company sources tell us that prices will start around Rs. 79,990 and and will go up to Rs. 1,27,990. The lower end laptops will feature an NVIDIA GeForce GTX 1050Ti GPU, with the top of line Y720 offering a GTX 1060 GPU. The Y720 is VR capable and also comes with the option of an integrated Xbox One Wireless receiver that supports up to four controllers simultaneously for players to game with friends.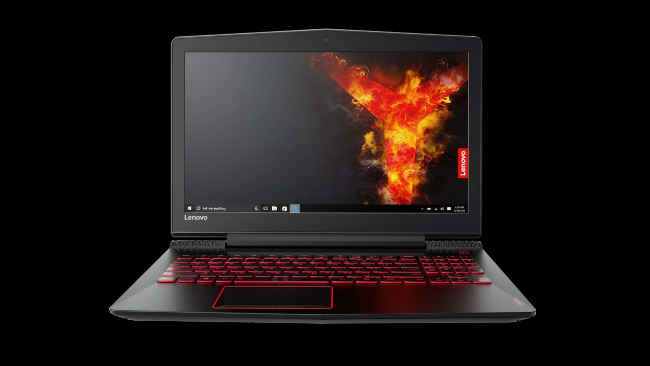 To distinguish themselves further from the likes of Asus and Alienware, Lenovo has partnered with Dolby, and the Y520 and Y720 are the world's first Windows based PCs to offer Dolby Atmos. According to Fu, this adds to the immersive audio experience a gaming laptop should provide. He said that while designing the Y720, the company did a survey via which they concluded that gamers want high performance and immersive audio for a better gaming experience.
Will told us that this is just the beginning and the company will be launching more devices under the Legion brand later this year.
Upgradability & Future Proofing
While laptops hold their own place in the gaming realm, true or legacy PC gamers still believe in more hardcore desktops. These desktops are not only easy to upgrade, but also cost effective for a majority of reasons. Fu told us that almost all of their Y-series desktop PCs stay true to this upgradability concept and give the user freedom to do so. However, Lenovo is not the only one to provide this functionality as both the Asus ROG desktops can be tweaked to run better GPUs, storage drives and RAMs.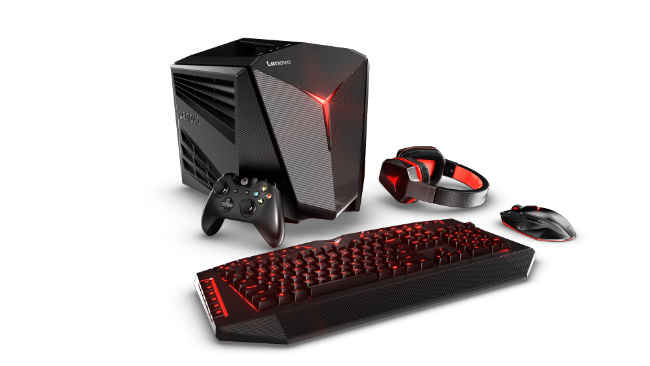 Now, Lenovo didn't tell us whether upgrading a pre-configured PC will void warranty or not, but we believe that question can be asked on a later day, when Lenovo confirms the availability of its Y-series PCs in India.
The VR Bet
As for VR support, all laptops and PCs which feature NVIDIA GeForce GTX 1060 or above are capable of handling VR. The performance will certainly change between a GTX 1060 and GTX 1070, but the capability will remain. Currently, both the Oculus Rift and HTC Vive VR headsets are supported by machines featuring GTX 1060 above, but we hope as the VR market develops, this list will increase.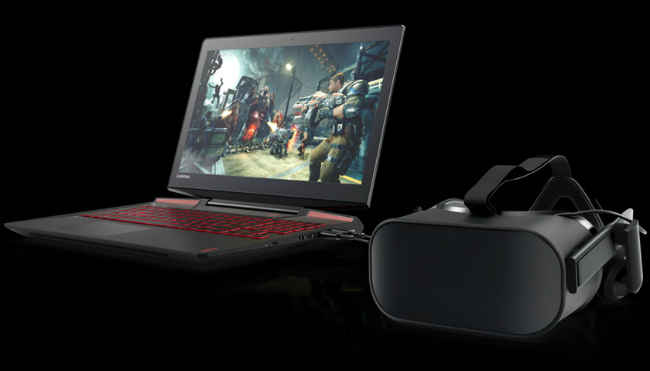 In addition to supporting VR, Lenovo is also working to create more VR content. Fu told us, "we're investing in a complete VR solution, comprised of a head-mounted display (HMD), PCs to power these VR experiences and even content." According to him, the VR market, which has been skyrocketing since its launch, will continue to grow in 2017. Citing a Techanalysis Research report, Fu said that the VR and AR markets will outgrow wearables this year and will become a "$4 billion global market."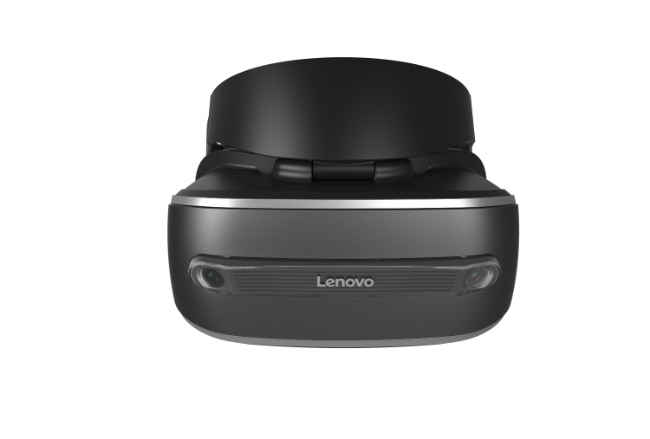 At CES this year, Lenovo showcased a prototype of its VR headset, which Fu says "will retail at a much lower price point – making VR more accessible to more number of people."
While cheaper VR headsets will certainly solve one of the biggest constraints in the adoption of VR, the next big challenge is undoubtedly the content. Lenovo has already disclosed their plans and partnership with Beyond Media, and the new Legion Y-720 already has the Lenovo Entertainment Hub, which serves as command centre for all the VR content you may own. This app, in addition to giving you a theatre like experience of all your video content, also supports head tracking for games. For instance, if you are playing Deus Ex on a VR headset via this app, you can change directions by just moving your head. Lenovo Entertainment Hub also offers users the added benefit of VR upscaling, the ability to retrofit non-VR games with VR features, on up to 2,000 popular gaming titles.
What's in the pipeline?
While the AMD's hype wagon might be loosing speed, Lenovo confirmed that it won't "rule out the potential of AMD's Ryzen CPU" as long as it suits their customers' needs. So, we might actually see Lenovo laptops offering Ryzen series APUs (Accelerated Processing Units) down the year.
Lenovo also refuted any near future plans to launch 13-inch gaming laptops or laptops with external GPUs. However, Fu did not completely deny the idea. He said, "We don't rule out exploring new offerings, as long as they fit our customers' needs."
In conclusion, it seems like Lenovo is gearing up to relaunch itself in the gaming market with more products, VR capabilities and an all new brand – Legion. Given the prices of the devices, the upcoming set of Legion laptops will offer close competition to both Asus ROG and HP's OMEN lineup.