When I reviewed the HP Spectre last year, I was intrigued and impressed by its technological achievement. At launch, it was the slimmest ultrabook in the market and did not compromise on performance by offering less powerful Intel Core M processors. Instead, the machine used powerful U-series chips which were fan-cooled. However, for the HP Spectre 13, the company focused on 'form before function', which ultimately resulted in smaller battery life and some throttling issues. This year, HP is bringing the Spectre x360 to India, which is also a premium ultrabook, but for this, HP has reversed its approach, which I believe is the better and a more practical one follow.
Starting at Rs. 1,15,290, the HP Spectre x360 is not really meant for the masses. The device is in-line with the premium segment approach HP had last year. However, being a flagship product, it is meant to turn heads and that it does. It has a slim all metal build. The choice of material and the dual-tone finish is top notch, and seems even better than the last year's Spectre 13. However, what HP showcased primarily in its presentation was the 360-degree hinge and the machine's inking capabilities using Windows Ink. HP is even bundling the HP Pen for the same with this machine. The pen instantly connects with the machine and HP claims it has a battery life of 18 months. The company didn't talk about how precise it is, but that is something we will check once we get the device for review.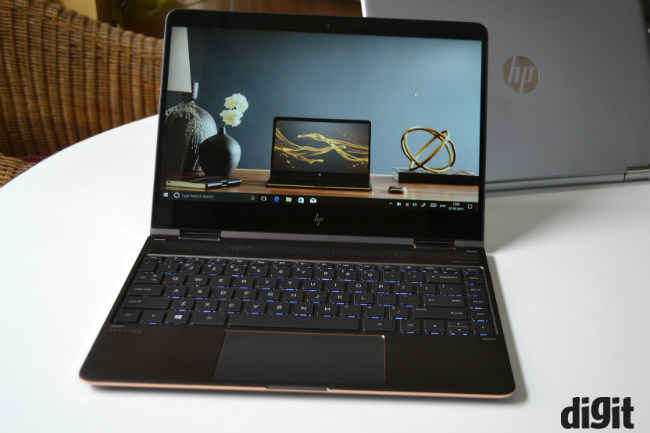 The display is obviously touch-screen and worked quite well during the little time I spent with the machine. It is bright, images look crisp and have a very accurate touch response. What's even impressive, is the fact that HP has managed to keep the touch-screen quite thin. The hinge is better than last time, offering more resistance and minimising wobbles when you touch the screen. The 1920 x 1080p resolution does seem too mainstream, but if you ask me that is an apt resolution for a 13.3-inch display. Still, HP has a 4K variant available internationally and it's not making its way to India.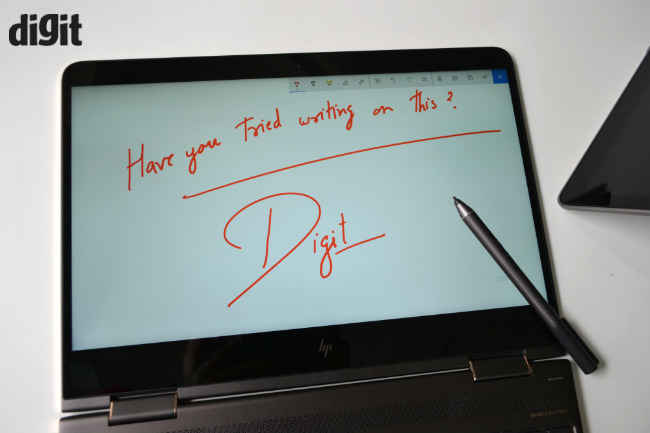 The HP Spectre x360 is the second thinnest convertible laptop available today and will definitely give you some bragging rights. Moreover, at a thinness of just 13.8mm and weight of just 1.28kgs, the HP Spectre x360 packs in one of the best hardware you can currently have on a 13.3-inch machine. The laptop is available in two variants. The less expensive variant is powered by an Intel Core i5-7200U processor, features 8GB of RAM and a 360GB PCIe Gen 3 NVMe SSD. The more expensive variant which is priced at Rs. 1,57,290 gets you an Intel Core i7-7500U, 16GB RAM and a 512GB PCIe Gen 3 NVMe SSD.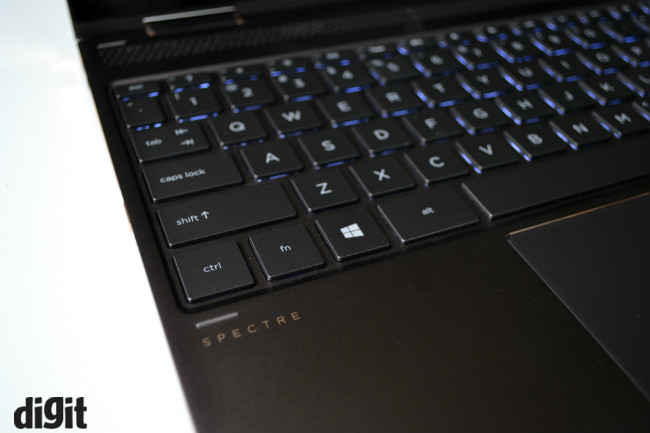 Internationally, there is a 15.6-inch model available as well, which packs in a Nvidia GeForce 940 MX, but HP tells us that according to their market research, 13.3-inch is the most preferred size in the premium notebook segment.
I can also tell you, that the keyboard seems as good as last time; the glass touchpad is wider and seems better this time around. The battery life is 10-11 hours, or so claims HP. But, that is something I would be testing soon. The I/O support has been altered and now a legacy USB 3.0 port is available, along with the two USB Type-C thunderbolt 3 ports.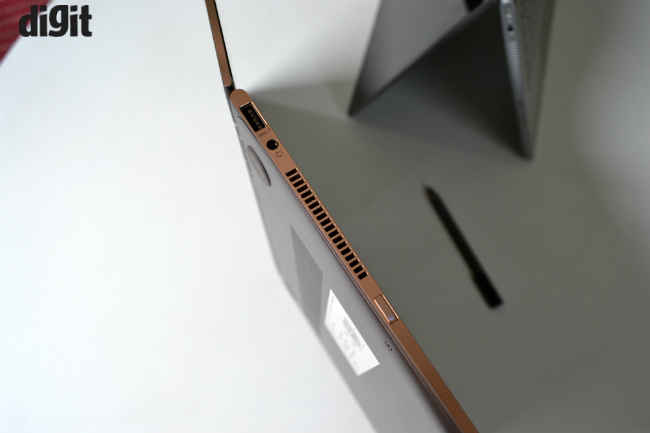 What's missing from the device in my opinion is a fingerprint scanner, but you do get a Windows Hello enabled camera with IR sensors, which should be able to recognise you even in the dark. Moreover, the Bang and Olufsen tuned speakers on the machine are the loudest I have heard on an ultrabook thus far.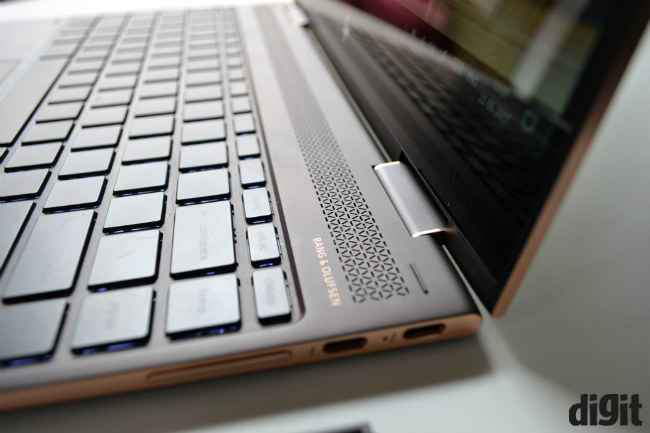 Overall, I think HP has a good machine on offer for those who can afford it. The price is definitely high, but then again, the HP Spectre x360 is unlike any other convertible ultrabook out there.