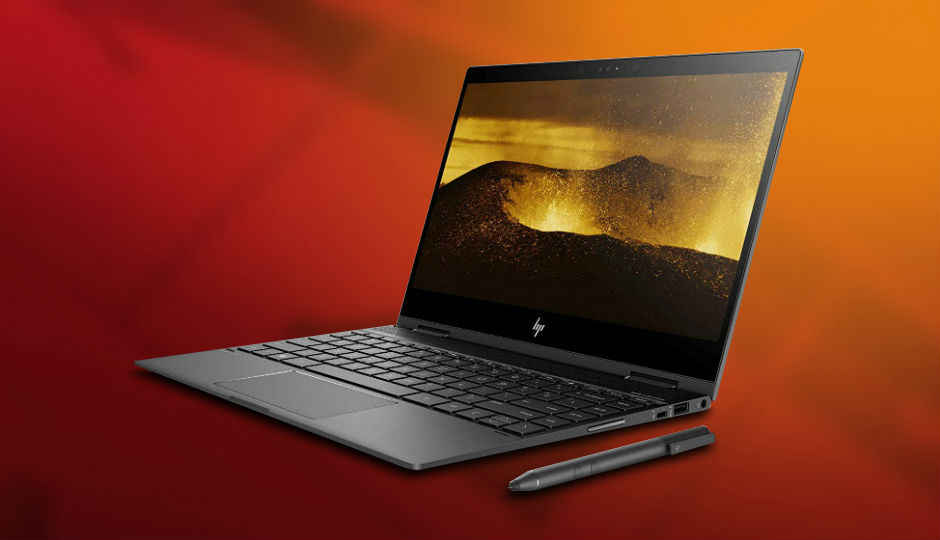 HIGHLIGHTS
The HP Envy x360 with AMD Ryzen processors aim to offer users a thin and light convertible with just the right amount of performance for the average user.
When it comes to laptops, the new AMD powered HP Envy X360 (13inch) aims to find a balance between performance and portability. It is targeted at the user who wants to do it all with a single lightweight device. This includes the ability to work, play and game on the go.
Here's a look at some of the most impressive features of the AMD powered HP Envy x360.
Flexible and lightweight
The HP Envy x360 sports a convertible design. This means that it sports a 360-degree hinge that lets you bend the display all the way around. This allows you to use it as a tablet. You can even prop it up on a desk in tent mode. On top of this, the laptop weighs 1.3Kg, so buyer's shouldn't have any trouble carrying it around.
Powered by AMD Ryzen
The HP Envy x360 is powered by AMD's Ryzen 5 2500U quad-core processor. This processor offers a base frequency of 2GHz, and a burst frequency of 3.6GHz. This processor is more than capable of handling most everyday tasks thrown at it. On top of this, you also get 8GB DDR4 RAM to play with. As per AMD, the Ryzen 5 2500U offers 22% better performance for content creation as compared to the Intel Core i5 8250U, and a 23% improvement in system level productivity.
The HP Envy x360 is also available in a Ryzen 3 variant, which can be purchased from Amazon and Flipkart. The Ryzen 5 variant of the laptop can be purchased here.
Radeon Vega graphics
In terms of graphics, the HP Envy x360 sports AMD's Radeon Vega 8. This offers a graphics core count of 8 and a graphics clock speed of 1100MHz. This means that you can do a little bit of gaming if your heart so desires. AMD claims that the combination of the Ryzen 5 2500U processor and the Radeon Vega 8 scored better than the Intel Core i7 8550U and the Nvidia GeForce MX130 in the 3D Mark Firestrike benchmark test.
Compact display
The HP Envy x360 comes with a compact 13.3-inch a Full HD resolution of 1920 x 1080 pixels. It is a touch screen display, so you can interact by simply tapping and dragging on the screen instead of using the trackpad or a mouse. In fact, it also supports the MS Active Pen, which can be used to draw or write on the screen.
Solid State Storage
For storage, the HP Envy x360 offers 256GB of Solid State Drive (SSD) storage. SSDs are much faster than the standard Hard Disk Drive (HDD) and offer a bunch of other benefits as well. Since there are no moving parts in a SSD, they are less noisy and are also more reliable.
Thanks to its combination of so many features and its attractive price point, the HP Envy x360 makes for an interesting choice for anyone looking for a thin and light convertible laptop that also offers impressive levels of performance.
You can buy HP Envy x360 at Amazon (Ryzen 3) and Flipkart (Ryzen 3), as well as select HP world outlets across India. The Ryzen 5 variant of the device is available online here.
AMD Powered HP Envy x360

Processor

AMD Ryzen 5 2500U

RAM

8GB DDR4

Graphics

Radeon Vega 8

Display

13.3-inch

Resolution

1920 x 1080p

Storage

256GB

Connectivity

2x USB 3.0
[Sponsored Post]