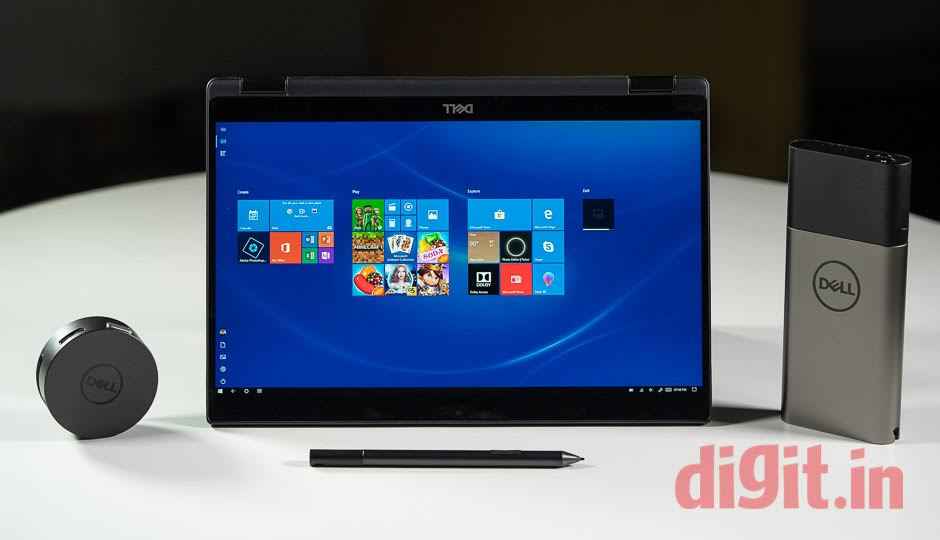 HIGHLIGHTS
Dell has sent me a new portable business machine, along with a slew of accessories to play with. So, what did I think of the Dell Latitude 7390 2-in-1 as I opened it up and got cracking? Read on to find out.
What Dell sent to me last week was more than just a boxed laptop. Dell sent me an entire moving carton full of objects, in which one was the Latitude 7390 2-in-1 convertible laptop. Along with it were a few optional accessories available with the convertible laptop: a Dell Active Pen, a Dell Hybrid Adapter + Power Bank, and a Dell USB-C Mobile Adapter. I sat down to sort them out one by one.
The Active Pen seemed like any other stylus but larger by about thirty percent in height and girth. The Hybrid Adapter + Power Bank was essentially a detachable power bank attached to a compact power brick. Put together, it was as large as a high-end gaming laptop's power brick. Bulky but handy tool, I thought. Lastly, there was the USB-C Mobile Adapter. It looked like a hockey puck with numerous IO ports along the side. Rotating it made a short USB Type-C cable pop out for easy connection.
After unboxing the biggest box of the lot, I found myself looking at a petite 13-inch laptop in neat matte black. The Dell Latitude 7390 was light to pick up and hold; no more than 1.3 kilogrammes, I reckoned. The left and right sides appeared to have several ports. I noticed two USB Type-C ports on the left side and a volume rocker plus power button on the right—definite signs that this device would fold back into tablet form.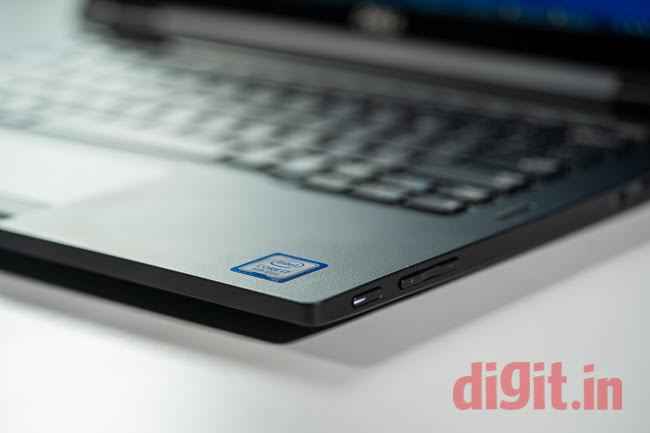 The display of the Latitude 7390 was surprisingly thick. In fact, the display was as thick as the base of the laptop itself, making the device look like a rectangular dosa griddle. The hinge was solid but tight. Opening the laptop display up with one hand was out of the question. When opened with two hands, the display went all the way up to 180 degrees, and all the way back to meet the base. The bezels along the sides of the display were comfortably thin.
The keys on the keyboard were soft and easy to press, but I found the keyboard itself to be a tad too small for a body of this size. I had to squeeze my fingers together to manage typing. Still, it didn't seem abnormally hard. I was delighted to see dedicated keys for Home, End, Page Up, and Page Down functions. The touchpad, to my surprise, bore a matte finish. It made for easy and well-controlled pointer motions. Interestingly, the fingerprint sensor was nowhere to be found.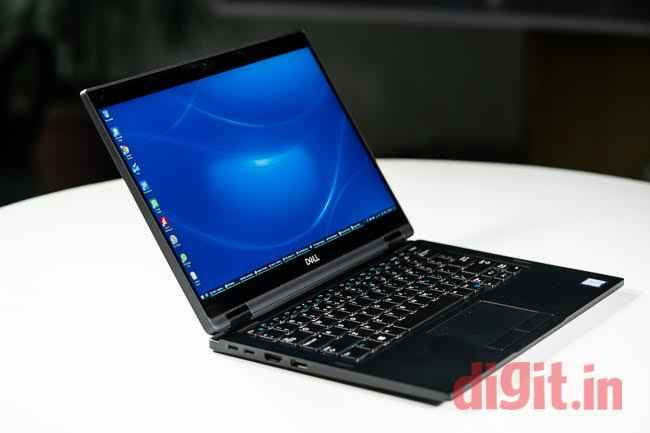 The first-time setup of Windows 10 happened swiftly. Subsequent reboots were speedy too. Everyday applications like Google Chrome and File Explorer opened up for the first time in less than four seconds. Subsequent launches were faster still. Switching between applications happened without a fuss on the Latitude. The laptop's battery charged from 0 to 80 percent in about two hours. Our external heat gun recorded a scary 61 degrees Celsius on the base of the laptop during this period.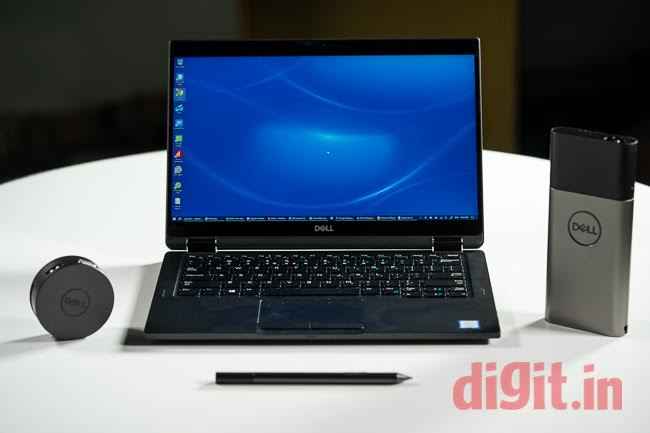 I expect the performance and the overall computing experience with the Latitude to be pleasant. It has a lot going for it on its spec sheet. This particular unit is powered by an eighth-gen Intel Core i7 processor and is backed by an ample 16GB of RAM. Storage is handled by a 512GB PCIe NVMe SSD, and graphics, by an integrated Intel GPU. The glossy 13.3-inch display has a Full HD resolution and seems bright. The overall build of the laptop appears hard-wearing and reliable. How the Latitude 7390 2-in-1 fares in the company of its novel accessories is something time will tell; and by that I mean our upcoming review.