Dell is the latest manufacturer to join the Ultrabook bandwagon. Though Dell has been slightly late in joining the Ultrabook fray, the company has ensured it creates maximum impact at the CES 2012 event. Dell kicked off its Ultrabook campaign with the launch of the XPS 13. With its new XPS 13, Dell aims to take on likes of Apple, Lenovo, HP and Acer.
Coming late to the Ultrabook party (announcing during CES and shipping at the end of February), Dell is relying on elegant design and corporate compatibility to sell its XPS 13, which will start at $999 with an Intel Core i5 processor and 128GB solid-state drive. Core i7 and 256GB SSD configurations will be available too.
The elegance includes a CNC machined aluminum display back bonded to the 13.3-inch LCD, which in turn is bonded to an edge-to-edge Corning Gorilla Glass cover for less flex and more durability.
A carbon fiber base that's lightweight and cool to the (lap) touch is set inside the aluminum frame, while the palm rest is a magnesium alloy covered in soft-touch paint. The design makes the 3-pound ultrabook a few millimeters smaller than its rivals at 8.1 by 12.4 by 0.7 inches—Dell calls it a 13-inch display in a 12-inch form factor, with a comparable viewing area to the 13-inch Apple MacBook Air in 15 percent less volume.
Both the 1,366-by-768-pixel, 300-nit display and the full-sized chiclet keyboard feature LED backlighting; the latter is accompanied by a large glass buttonless touchpad. Dell claims the enclosed 47Wh battery provides up to eight hours of life. The I/O port list is brief, with one USB 3.0, one USB 2.0, and mini DisplayPort—no HDMI, Ethernet, or memory-card reader.
While the XPS 13 joins other SSD-based ultrabooks in providing fast startup and near-instant resume from sleep, it's the first I've seen that implements a feature Intel touted when unveiling its ultrabook initiative last year: Smart Connect technology, which periodically wakes during sleep and, if a known Wi-Fi network is available, updates your email, calendar, and other information so new content is waiting for you when you resume work. It's also location-aware, so gadgets such as weather and restaurant listings are updated if you change cities.
Finally, Dell is betting that not only will consumers buy ultrabooks, but that enterprise IT departments will deploy them: TPM is standard, and companies that order XPS 13s through the vendor's business channel will get the same ProSupport services and custom disk imaging, BIOS, and asset tagging options offered with Dell's corporate Latitude line.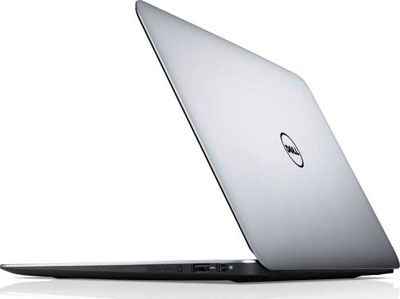 Copyright © 2010 Ziff Davis Publishing Holdings Inc.
source: Dell Ultrabook Features Backlit Keyboard, Smart Connect