If you are a regular here, you already know we are not huge fans of a touchscreen on a conventional laptop. We believe it is pointless, unless it is a machine like a Lenovo IdeaPad Yoga, that has the flexibility of letting you use it the way you want to. However, clearly, the consumers are rather chuffed at the idea of having a touchscreen on their laptop. Maybe it is something psychological at play here, of getting that little bit extra for the money you have spent. Or maybe, some of you actually find a touchscreen on a laptop useful.
BE ALERT! What you should watch out for.
Before you do embark on making that big purchase, there are certain things that you should ideally keep in mind, and be wary about.
Does the machine have a preloaded OS?
It is generally assumed, and correctly so, that a touchscreen laptop will come preloaded with Windows 8. As it should. But, if you happen to chance upon a deal where the seller is offering a touchscreen machine for a few grand lesser but does not have Windows 8 preloaded on the device for some reason, stay away. This is certainly not how the laptop manufacturer intended to sell the laptop, and you surely don't want to get into any hassles regarding the warranty, at a later date. Worst case scenario, this machine could be tampered, or may not even be an entirely new one.
Old is Gold? No, not always.
A lot of the lower end touchscreen laptops offer the much older dual core Intel Pentium processors. The idea is to keep the manufacturing cost down. But, anywhere above Rs. 30,000, you will get machines with the much newer Intel Core i3 as well as the quad core AMD APUs. We would recommend spending a little bit extra and getting a newer processor, which will lead to massive improvements in performance and battery life.
Will the real writer please stand up?
No two laptops from two different laptop makers have the same build quality. You should pick the one that feels the best while you're using it, and this will vary from person to person. Also, for anyone who is typing out more than 100 words a day (like us writers!), you need to focus on the keyboard aspect as well. Again, comfort is a subjective thing, changing from individual to individual. But the key things (no pun intended) to look for is the amount of key travel, the size of the individual keys, the spacing between them and also how good or bad the palmrest area is. The biggest indicator of the build quality is when you press down on the middle of the keyboard, and if it dips, it is better if you move on to the next machine. It has been claimed that I have some sort of bad habit of going on and on about laptop keyboards, but the real reason is that it is one of the most critical aspects of a laptop usage scenario. No matter what you may be using the machine primarily for, comfort of text input is critical. You need to pay more attention to this aspect, if you already aren't.
Anyway, for the potential buyers out there, who are either looking to make their first laptop purchase, or wish to make an upgrade to a machine with a touchscreen, we have hand-picked a bunch of laptops that you can consider. To keep it as relevant as possible for you, we have only considered laptops below Rs. 40,000. Among all the options available, we believe these are the best ones that you can buy. The list is arranged in ascending order according to price.
HP Pavilion TouchSmart 11-e006AU
Approx Market price: Rs. 30,000
Yes, there are a couple of machines that would cost a few quid lesser, but quite honestly, we would stay away from that old generation hardware. Which is why, if you are looking at a proper laptop with that touchscreen, Rs. 30,000 is what you need to keep aside, at minimum. And if you are considering the TouchSmart 11 notebook from HP, we can assure you that you are in for a delight. What you will get is a fairly competent AMD A4-1250 dual core APU with 4GB of RAM and the AMD Radeon HD 8210 graphics. The 11.6-inch screen (1366 x 768 pixels) makes this the logical successor to the HP Pavilion dm1, with the additional touchscreen feature that makes this a delight with Windows 8. Just to point out, this screen size will not be the most comfortable for anyone who is working on spreadsheets as a daily routine, but for everyone else, the screen is crisp and bright enough. We used this intensively for a prolonged period during testing, and the keyboard comes across as one of the best, despite the small footprint and palm-rest area. HP has also packed in DTS sound, which does make this a bit of an improvement over the audio experience from the rivals. At just 1.3kg, the TouchSmart 11 is truly portable. Additionally, the modern design and the materials used give it an expensive look than the actual price tag.
Lenovo Ideapad S210 T (59-379334)
Approx Market price: Rs. 34,500
There are a lot of IdeaPad S210T variants available in the market, at lower price points, but we need you to double check the model version in brackets above before actually buying the machine. Because, the lower priced versions have the older Pentium dual core processors, this one thankfully has the Ivy Bridge series Intel Core i3 processor along with 4GB of RAM. We had mentioned this earlier as well, and will say it again - the 11.6-inch screen size is the perfect option for anyone who needs a machine for basic daily usage. The S210 offers the same display size, with the same resolution and a multi-touchscreen, as the HP TouchSmart 11. It has very good build quality, and a slim design overall. I personally am not a huge fan of this keyboard, because the slightly curvy key design does take some getting used to. A big touchpad really helps, though, and the response is consistent. Consider this as an alternative to the HP TouchSmart 11.
Asus F202E-CT148H VivoBook
Approx Market price: Rs. 36,500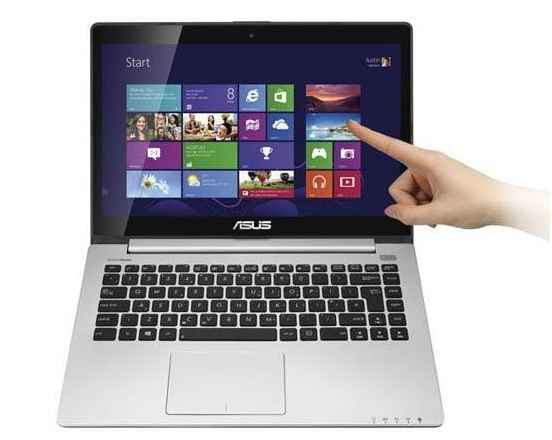 Before the HP Touchsmart 11 came along at a much more attractive price point, Asus had the real winner with the VivoBook F202e. The brushed metal look is something that stands out among affordable laptops, and is pretty reminiscent of the much more expensive VivoBook ultrabooks. It gets its power from an Ivy Bridge series Intel Core i3-3217U low voltage processor. It is one of the first affordable laptops with a touchscreen to arrive in the Indian market, and still a neat option to consider. Rest assured, the performance is still pretty much among the better laptops in this price band.
Dell Inspiron 14 3421
Approx Market price: Rs. 38,000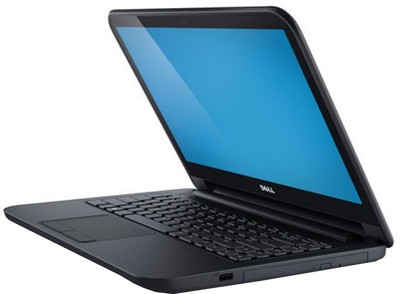 Not the thinnest laptop that money can buy, but if you aren't comfortable with the 11.6-inch displays, then this 14-inch machine is the best option for you. What you get is an Intel Core i3-3217U processor, 4GB of RAM, 500GB hard drive and a 14-inch (1366 x 768 pixel) display. Unfortunately, you cannot use this spec for gaming. But it should be a good option for most home and office usage patterns, where ultimate portability isn't a very important criteria.
Sony VAIO Fit 15E F15215SN/W
Approx Market price: Rs. 39,000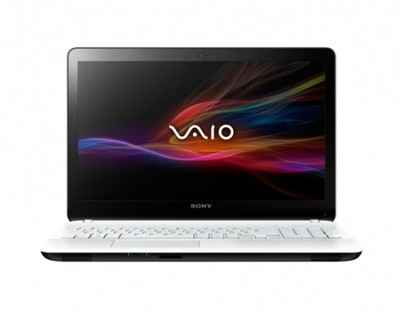 What Sony has done with the new Fit range of laptops is pretty remarkable. The "budget" feel that the previous VAIO machines in this price band had, has been replaced by a much more upmarket feel. Materials used are better, they have been put together with clearly more effort and Sony is doing what Asus has done very well - make the machine look worth a lot more than what it actually may be. The matte finish is the correct start, and the rounded edges make it look thinner than it actually is. The 15.5-inch display will appeal to the ones who would scoff at any laptop with a smaller display. While Sony has packed in the Ivy Bridge range Intel Core i3-3227U processor, we are still perplexed by the 2GB of RAM. It is unforgivable, because even much lesser priced machines are now packing in 4GB of RAM as standard. Apart from this niggle, we find the Sony VAIO Fit ticks most of the boxes. Consider it, if a big screen is your primary requirement.