Buying the latest gadgets may be rather easy for you and calling yourself a geek is also fairly easy. However, do you walk the talk, when it comes to actually being a real geek? If your backpack doesn't give that away, we may not believe you. But then again, there is still time to atone for your mistake and prove that you are what you claim you are - the geek, the nerd, the techie.
What we have here is a bunch of gadgets and accessories that every backpack must have. Heck, while we are at it, we will also tell you the best backpack to buy! And to make it easier for you, we will also tell you where you can buy the stuff from, while in the comfort of your recliner. Essentially, a mix of accessories that will make it easier for you to carry all the gadgets around, offer better protection for the investment you just made on the latest tablet or laptop, and also some very neat stuff that will offer immense utility at times, like a cord wrap to put your earphones around, or even the USB world adapter. And a lot more....
The Bag to carry it all in: SwissGear Ibex backpack
Rs 6273
Buy from: Ebay Global Easy Buy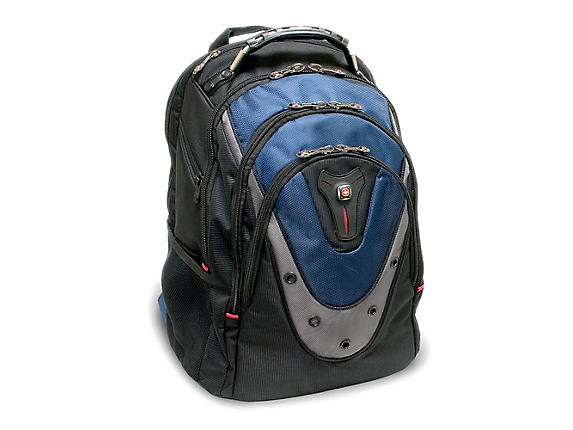 This is THE backpack if you need oodles of space, lots of little pockets within that space, and not have a bag that looks like you are going trekking. Within its rather compact form factor, the IBEX can pack in a 17-inch notebook (trust us, we have tried those thickest of Windows laptops to say this with full authority), and still have space for a million more things. The blue and black colour combination isn't going to hurt anyone's sensibilities, and you won't stand out in the crowd if you don't wish to. The manufacturer says it can hold 25kgs worth of stuff. To make it comfortable to wear for longer duration, the bag features back padding which allows air flow through the mesh type design. One shoulder strap features a phone pocket, while one side of the bag has the iPod/mp3 player pocket with the channel for pulling out earphones.
Powerrrrrrr for your gadgets: Calibre ULTRA'Go Mini power station
Rs 4799
Buy From: sales@calibre-style.com
Consider all the devices that you carry around - the smartphone, the tablet, the camera, possibly even an iPod Touch, and maybe even two of the devices in some cases. Now, it is not difficult to prove that you are a power user. Which is why, it is important to carry around a battery pack that can charge your phone and other gadgets when they may be running low on power. This is where the ULTRA'Go Mini comes into the picture. Yes, there are many battery packs available to buy, but this one does the job in style. Packs in a 3500mAh battery inside an 100% aluminum enclosure. Essentially, with one single charge of its own battery, this can fully charge a completely discharged iPhone 5 twice, and then some. There is a micro USB port to charge the pack, while the device has a full USB port allowing you to connect any device specific USB cable to it for charging. We have used this device to charge a variety of smartphones (Android and iOS), and the charging times are very much at par with what you would get from a wall charger, which is not something that most portable battery banks can claim. Calibre Style has been very thoughtful about the whole package. In the box, you get a micro USB cable that should work with most phones, and a micro-fiber cloth to store the charger. Multiple colour options are available as well - Titanium Grey, Burgundy Red, Charcoal Black and Metal Silver. We have the Metal Silver colour option, and that resembles the finish on the MacBook Pro to the hilt! This design won the prestigious Red Dot Design Award this year. At 135 grams, and at a fairly affordable price, we would recommend everyone to carry this. Simply because having a source to charge your smartphone is a God sent, when you really need it.
Tiny storage: Sandisk Cruzer Fit (8GB)
Rs 492
Buy From: Amazon India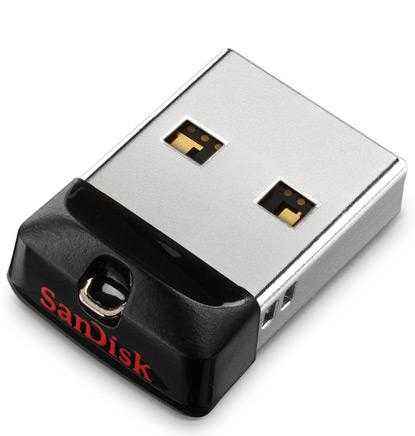 This is the first of two storage devices that we would recommend, and while the bigger hard drive will probably be the primary storage device, this can be used for quickly plugging in to the laptop to copy files or photos, that you may wish to share with someone, or watch on a bigger screen. The Cruzer Fit is one of the world's smallest USB drives, and even when plugged in to a port on the MacBook, it's almost completely invisible. Fairly acceptable read and write speeds, makes this a good companion to carry your media along.
Data in a rugged drive: Lacie Rugged Triple portable HDD
Rs 8600 (500GB)
Rs 15900 (1TB)
Buy From: Love 4 Apple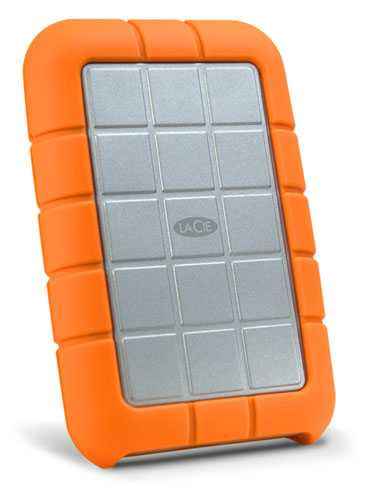 Yes, you may say that these hard drives that we are recommending are expensive. However, you do need to understand that just any good looking but essentially flimsy hard drive cannot be the companion you need on the road. The Rugged Triple offers a shock resistant hard drive, with anti-shock rubber bumpers. But, that is not enough, because there is the additional aluminum protective shell around the drive and all that is wrapped inside a shock resistant rubber sleeve. This hard drive complies with the U.S. military standard 810-F, which means this drive can support drops from up to two meters. Yes, you are paying a premium for your storage needs, but that is the price to pay for preventing your data from vanishing in thin air.
Global power: Skross World USB charger
Rs 1899
Buy From: Love 4 Apple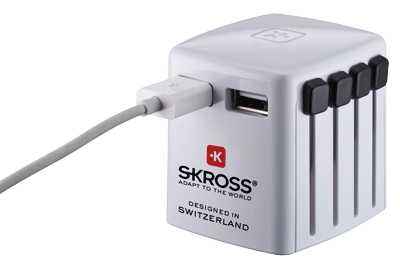 You land somewhere in Europe, and your tablet has run out of battery because you were watching a movie on the flight. You realize that the power adapter you are carrying won't fit in the wall sockets, and the tablet holds the presentation you have to show at a meeting in a few hours time. This is where the Skross World USB charger will be useful. With all the possible plug types available, you just need to deploy the correct pins, plug it into the wall socket, connect your tablet, smartphone etc., to it via USB and the charging commences. A must have accessory for the globe-trotter.
Protection for the tablet: Case Logic tablet sleeve
Rs 1295 (10-inch version)
Buy From: Ebay India
Rs 895 (7-inch version)
Buy from: Ebay India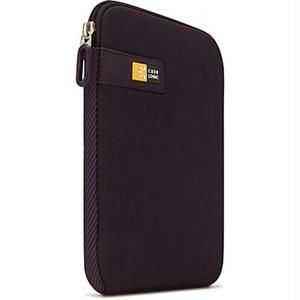 With tablets becoming the second computing device that almost everyone is carrying around with them, it is important to carry them around safely. While individual covers and cases will depend on the tablet that you may have, what we are recommending here are the universally usable sleeves to keep the device protected while on the move - whether you are keeping it in your backpack, or happen to be carrying it in your hands, Different versions support 7-inch screen size tablets and the 10-inch screen size tablets. We would always prefer leaning on the side of over-protecting the gadgets that we own, rather than the other way.
Extra protection for the laptop: BUILT laptop sleeves
Rs 1705 (13-inch MacBook Air, MacBook Pro and MacBook Pro with Retina)
Buy from: Amazon India
Rs 2820 (15-inch)
Buy From: Ebay India
Rs 2894 (17-inch)
Buy From: Ebay India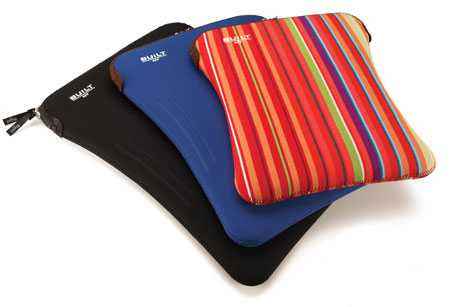 Again, just like tablets, laptops also need to be carried around with the utmost caution. We have heard many a horror story of laptop displays being broken despite being in a proper bag during transport, particularly during air travel, when bags are thrown on to security conveyer belts with complete disregard. This provides an additional layer of protection for the notebook, and that could make all the difference. Plus, it is rather convenient and safer to keep the laptop in this, if you are carrying the notebook under your shoulder, to deploy at an instant. We have chosen a selection of sleeves that you can buy, according to the screen size of the laptop.
Untangle the mess: Lucky Clover Cord Wrap
Rs 499
Buy From: Love 4 Apple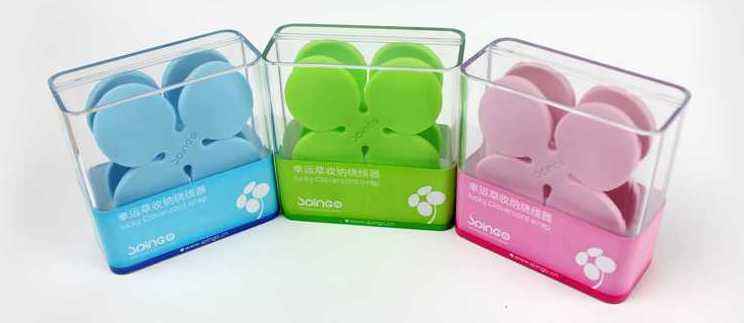 With all the data cables and earphones strewn around in your bag, finding the right one quickly at the right time can become a bit of a chore. The solution for that is the simple cord wrap. Each of these nifty little accessories can tie-up one, and a maximum of two cables. It is often believed that earphones make sure to tangle themselves when the person isn't looking! This is the perfect solution for that.
Earphones make the world whiz past: Sennheiser MM 30i
Rs 3498
Buy From: Flipkart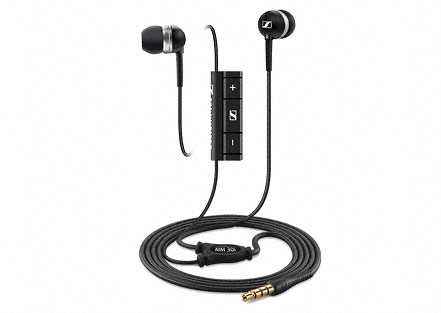 A good pair of headphones will get you through the task at hand a lot quicker, with music playing in your ears. Be it work that you may be grumpy doing, or the train journey back home in the evening, music seems to make all that pass quicker. A good pair of earphones are essential. The Sennheiser MM30i is from the "Music Series" of earphones, and the in-ear design means you aren't showing off a headphone in public. While we personally like the Sennheiser CX400 II Premium, the MM 30i gets our vote because of the additional feature of the in-line remote control with microphone – change the volume, control music-playing options, answer or disconnect calls and activate Voice Control on certain iOS devices. The sound quality leans more towards neutral, with good handling of vocals, and an acceptable amount of bass.
Music, wirelessly: Auris FreeDa
Rs 3150
Buy From: Love 4 Apple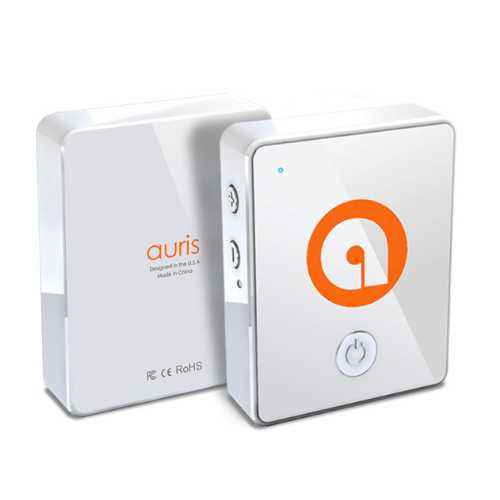 For any music lover, this Bluetooth device will convert any dock or speaker into one that can play back music from your phone wirelessly. The device, though meant to be for Apple devices, supports any smartphone or tablet that can connect to it via Bluetooth. The FreeDa has a built-in battery as well, and the device will also show the battery level of the iPhone, iPod Touch and the iPad on its display. The 3.5mm line-out means you can connect your headphones, the car music system or just any old speakers to this and play the tunes.