As the Twenty20 World Cup gets underway, we take a look at some of the best cricket game option in App Town.
Unlike other sports, the Gentleman's Game has not been well served in the gaming app department. It has been a while since we saw a really great cricket game for handsets or tablets - the equivalent of the FIFA, NBA or Tiger Woods series, if you will - but while the app universe's cricket cupboard is relatively bare, it is not empty. There are still a few titles out there that can deliver a decent dollop of the game while you are on the move or need to kill a few minutes. And what better time than the eve of the Twenty20 World Cup to take a look at six of the best:
Big Cup Cricket
Square Enix's venture into the world of cricket did not deliver the kind of path breaking experience we had expected, but did enough for us to rank it as one of the better cricket games we have played on a mobile device. The graphics might strike you as strange and cartoonish with sprite-like cricketers but what we love is the fact that gameplay is almost totally touch-oriented, with batting, bowling and yes, even fielding, being just a matter of swiping on the screen. The best mix of intuitive gameplay and the real sport that we have seen. Well worth the price, we think.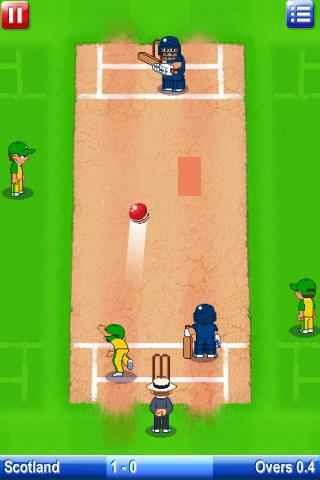 Available from: iTunes App Store, Google Play
Price: $0.99 (iOS), $3.99 (Android)
---
Stick Cricket
It used to be the people's favourite on computers with its simple, Flash-based animation that needed you to do nothing other than hit the right direction key at the right to hit a shot. And it's every bit as good on touchscreens and as simple to play. You are the batsman and you need to swipe in the right direction at the right time to stack up those runs against your name. The graphics are cartoon-ish but in a fun manner and gameplay is utterly simple and addictive. We call this the Angry Birds of cricket gaming - simply because it is so un-putdownable. And has real player names too.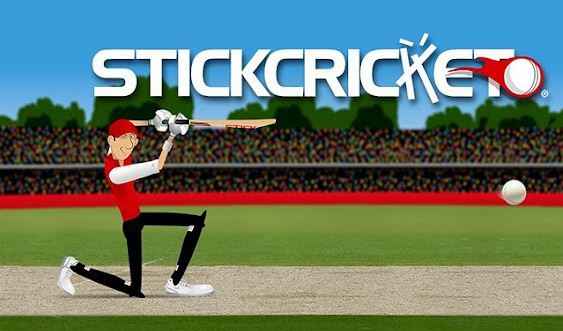 Available from: iTunes App Store, Google Play
Price: Free
---
Turbo Cricket
Like Stick Cricket, Turbo Cricket revels in its simplicity, although it is not really in the same league when it comes to graphics and gameplay. You get a side-on view of the batsman and your job is to tap an onscreen button at the right time to tackle a delivery - that's it. Sounds simple? Well, it is when it comes to playing, but scoring runs can be a tough ask when you look at the vast selection of deliveries that are served up to you with no advance notice of their line or length. Perfect for those times when you have a few minutes to slaughter!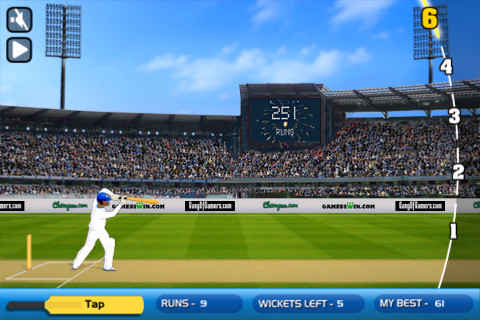 Available from: iTunes App Store, Google Play
Price: Free
---
Cricket T20 Fever
For those looking for a slightly more elaborate game of cricket, complete with calls for runs, tweaking fields, shot selection and determining which delivery to bowl at what pace, this is perhaps the best option out there. Yes, we do think the controls could have been simpler and minimal - playing an entire over can sometimes take as long as playing an over of real cricket - but on the flip side, this does give you a fair deal of control over most aspects of the game, which is a bit of a rarity. Graphics are decent, although the cinematics waste time, and gameplay, once you get the hang of it, can deliver a load of fun.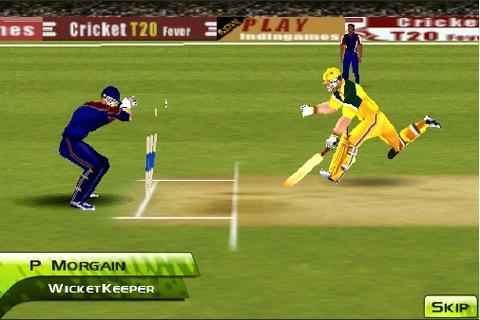 Available from: iTunes App Store, Google Play, Nokia Store
Price: Free (Android and Symbian), $ 1.99 (iOS)
---
Touch Cricket (iOS)
In terms of pure interface, this has got to be one of the quirkiest games we have played on a handset. It's a batting-only game in which one thumb controls the stance of the batsman, the other dictates when he plays the stroke. So you work out your batsman's stance using one thumb, and release the other at the appropriate moment to play a stroke, or even just leave the ball. Two-handed affair, yes, and one that we are not too sure is worthy of a price tag, but is fun, once you get the hang of it.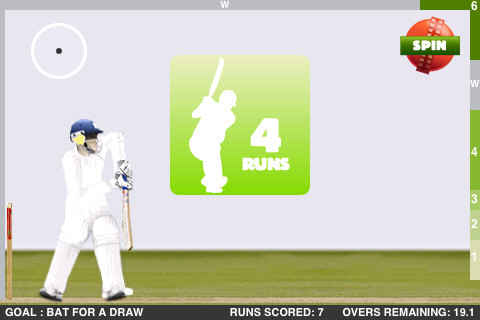 Available from: iTunes App Store
Price: $ 0.99
---
Street Cricket
This one gets full marks for trying to break away from conventional stadia that are a pretty poor copy of the originals and instead plonking you into your neighbourhood (you can actually put a photograph of it in the background, if you wish). There are five players per team, you score one run when your stroke hits the wall, two if it clears a building...sounds familiar? We just wish it was a tad harder to score runs (batting is largely swipe controlled), but then heck, as they keep saying, cricket is a batsman's game. Good fun in the free version too.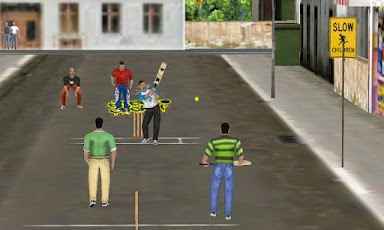 Available from: iTunes App Store, Google Play
Price: Free